Looking for a new pair of glasses but not sure where to begin? Why not start with the #1 pair of glasses virtually tried on in 2020 at SmartBuyGlasses! Our Virtual Try On (VTO) technology provides you with the opportunity to try on glasses online from over 180 designer brands. By using this virtual try on glasses tool, you won't have to rely on your imagination before purchasing new eyewear. 
In 2020 there were some glasses that stole the spotlight for customers using our glasses online try-on technology. We've compiled this list of top 3 men's and women's eyeglasses tried on in 2020 to let you know what's trending this year for designer eyewear. 
Top 3 Virtual Try On Glasses- Men 
It's no wonder these sophisticated frames made the top virtual try-on glasses list this year. These glasses are definitely for the urban man. These Tom Ford frames will be a hit in the office or to spice up your look for any event. When you're shopping SmartBuyGlasses' collection of designer eyeglasses online, you should consider starting with these classy Tom Ford frames!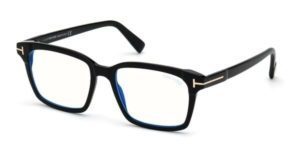 These shiny black square blue light glasses are a timeless design. When you buy eyeglasses online, you want to be sure you're getting a look that's meant for you. With an iconic design like these Tom Ford glasses, you can't go wrong! But to make it even easier, you can use SmartBuyGlasses' VTO to try on glasses online, as many have done with these very frames.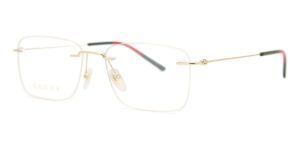 It's the moment you've been waiting for: The #1 pair of glasses virtually tried on for men. It's not hard to wonder why these Gucci frames caught the most attention this year. Not only do rimless glasses come with numerous benefits, but the minimalist style looks great on anyone. Don't believe us? Check it out for yourself using our VTO tool to try on glasses online. 
Top 3 Virtual Try On Glasses- Women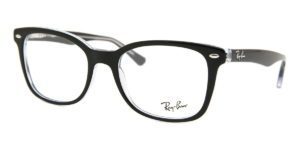 This list of some of the best online glasses to choose from wouldn't be complete without a stylish pair of designer Ray-Ban glasses. Using a Ray-Ban virtual try on tool you can see how this designer brand's popular styles look on you. These Ray-Bans are an iconic design made with high-quality acetate frames.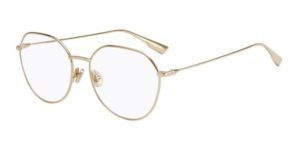 These gold Dior eyeglasses are simple and elegant. Oval glasses are a classic that never go out of style. Join the club and try on glasses online like these favorite Dior frames! This look can be dressy or casual and is completely versatile. If you don't like what you see, you can try on over 8,000 other pairs of designer eyeglasses online with SmartBuyGlassses.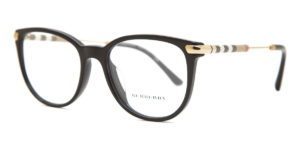 The number one pair of glasses tried on for women are these stylish Burberry Asian-Fit frames. These full rim square glasses are an iconic design, while the earpiece has this brand's signature pattern. The contrast between the shiny gold and dark frames create the perfect balance of style. You can also check out this Burberry glasses style guide for more on this favorite designer brand. 
Still not sure where to start using SmartBuyGlasses' virtual try-on glasses tool? Click here for 5 summer 2020 fashion trends that we love!