Clark Kent, the alter ego of Superman, has been put on a pedestal for being the ultimate average guy with a timeless look. Let's explore his classic glasses style and what makes it so iconic and distinguishable from other superheroes.
Superman, or Clark Kent, as we will refer to him in this article specifically, wears chunky black eyewear frames for his everyday average city reporter look, in addition to his iconic hat and trench coat. However, it is his glasses and the remarkable acting of performers like Christopher Reeves and Henry Cavill which primarily distinguish his face from that of Superman. 
What's special about
Clark Kent style glasses
?
Most of our favourite superheroes were ordinary people before they decided to start fighting against injustice. Take for example Batman who was simply Bruce Wayne or Spiderman who was just Peter Parker. On the contrary, Kal-El was from another planet and instead of living with his superpowers full-time, he had to adapt to normal life as we know it. As a result, he truly struggled with everything that an average person battles- emotional and psychological difficulties. His Clark Kent glasses are one of the most recognisable symbols of how a superhero, disguised as another human being, perceives Earthly creatures.
Evolution of
Superman glasses
Over the years, each Clark Kent brought to life by different actors, also brought a new look to the glasses worn by the superhero in his day-job look. From Kirk Alyn sporting wire glasses to George Reeves who wore round, tortoiseshell glasses, to the ever-popular Christopher Reeves, who immortalized the timeless Clark Kent "disguise" glasses in a large frame, full-rimmed black square shape. Then, there was Dean Cain, who donned horn-rimmed glasses in the New Adventures of Superman followed by the modern sleek wayfarers by Tom Welling in Smallville. Last but not the least, there's Man of Steel, Henry Cavill, whose rectangular glasses enabled him to channel a darker character of Clark Kent.
Where can you buy glasses that Clark Kent wears
?
We've shortlisted a variety of Clark Kent glasses which would be approved by the Man of Steel himself. Explore and shop our top picks!
Ray-Ban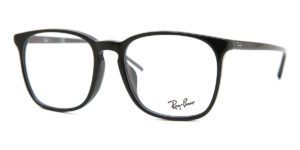 First up, these premium acetate frames have a perfect square shape to add dimension and angles to the soft curves of your face. The thin temples add a playful, edgy vibe to this pair as well. These particular frames are Asian Fit, hence, they have bold nose pads and don't slide down the nose like they would on the real Clark Kent!
SmartBuy Collection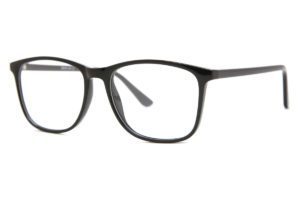 Next, this is what we would call Clark Kent glasses lite- for that superman aesthetic and core with an otherworldly lightness and comfort factor. These frames have a sturdy carbon fibre frame. In addition, the lenses come with a special advanced coating which renders them scratch resistant and anti-glare. Add on the zFORT™ blue light blocking technology for "super-powering" your glasses.
Oakley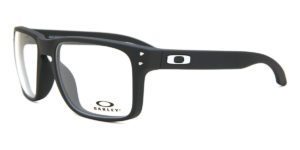 Wear these opulent glasses by Oakley for work or leisure. The bold frames accentuate the strong points of the face for a perfect overall balance. The satin black colour emphasizes the stylish element of this sporty look. Have a look at the lens & coating options available when you shop with us (heads up- no kryptonite here!)
Arise Collective 
We highly recommend these black acetate frames by Arise Collective for a modern twist on the classic square shape. Be a real superhero by choosing this exclusive brand. Arise Collective pledges 1% of their yearly revenue to environmental non-profits from 1% for the planet.
Tom Ford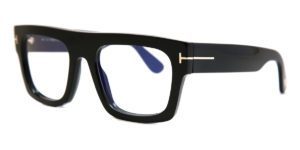 Step up your look with these bold & stylish Tom Ford acetate frames with metal details. This pair comes built-in with blue block lenses, perfect for protecting modern-day supermen from digital strain. 
Giorgio Armani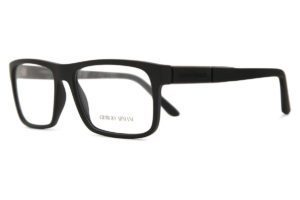 Last but not the least, Giorgio Armani has been famed for ultra-high quality craftsmanship. This frame made of high-grade injected acetate is no different. With its black rubber colour and simple yet bold design, these glasses will take you from day to night no matter what your lifestyle is. This rectangular shape is perfect to add dynamics to soft facial features and elevate your look. 
Did you like this round-up of Clark Kent glasses? If you're interested in more superhero frames, check out our guide on Harry Potter specs here or if you're into more celebrity looks, discover the top 6 Elton John glass styles.