There's a lot to consider when buying your new pair of metal frame glasses. Some metal glasses are likely to last longer than many plastic frames. Plus, metal frame glasses are a great fashion choice. And while metal frame glasses are more durable, they also don't cost as much as other materials such as titanium. 
With the SmartBuy Collection, you don't have to limit your options when it comes to metal frames. You can get affordable but also stylish metal glasses. Plus, when you order your frames with SmartBuyGlasses you also get lenses included!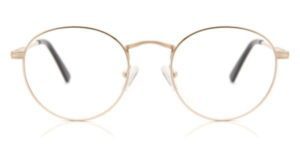 The SmartBuy Collection Morgan eyeglasses are a bestseller for a reason. Simple and elegant, these gold frames will dress up any look. They make for a great pair of special occasion metal frame glasses. Anyone with an appreciation for the classics will love these glasses as oval-shaped frames never go out of style!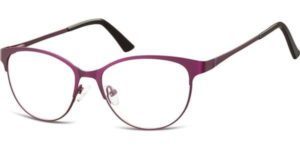 Looking to spice up your style? Why not add a pop of color with these SmartBuy Collection Mheis metal glasses frames! You can order these cheap glasses online and start enjoying your fresh new look. Is the purple a little too much for you? Check out the other 5 colors for this frame that include naturals like blue and brown.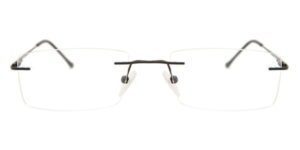 Thinking about getting a new pair of rimless glasses? If so, these metal frame glasses are the way to go. There are a lot of benefits to rimless glasses, but style is the obvious one. With these SmartBuy Collection Linda frames, you can rock a modern, minimalist look. Make these versatile and fashion-forward glasses yours!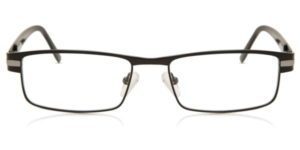 Contrarily, these full-rim glasses have a classic, sophisticated edge. These metal frame glasses for men or women are a 'can't miss' for those who love simplicity. Why mess with a classic? These square frames are great for a practical pair of glasses for everyday use.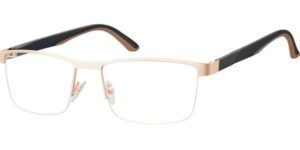 If you're all about the detailing, then these metal eyeglasses frames could be the ones for you. The contrasting colors will make your eyes pop, yet the neutral tones are completely professional and versatile. If you're shopping for cheap glasses online that offer both style and class, look no further than these SmartBuy Collection Tim eyeglasses.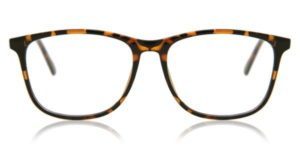 These metal frame glasses bring the sass. Nothing says style quite like a pair of tortoise print glasses. We officially nominate these eyeglasses as the perfect pair of weekend frames. Whether you're having a night out with friends or on a weekend retreat, these glasses almost guarantee you'll have more fun.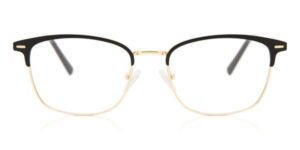 These metal glasses have that little something extra. If you're hoping to win over a room with your unique style, then these glasses are sure to help you do it. With the slip color frame and the elegant gold detailing on the hinge, these glasses are one-of-a-kind. 
Looking for more great deals on designer eyewear? See this gift guide for Christmas in July or check out the top virtual try-on glasses for style inspiration.