Johnny Depp, or John Christopher Depp II, was born in 1963 in Kentucky to parents John and Betty Sue Depp. His father worked as a civil engineer and his mother was a waitress and homemaker. The youngest of four children, Depp was withdrawn and a self-admitted oddball. To some extent, this unique streak (and signature Johnny Depp style) continued into his films. He's even the inspiration behind the iconic German ski anthem Johnny Däpp!
Depp has quite the filmography, and has collaborated with Tim Burton on several occasions, resulting in a set of award-winningly bizarre films like Edward Scissorhands, Charlie and the Chocolate Factory, Sweeney Todd, and Alice in Wonderland. Alongside his work with Burton, Depp has developed a style and persona enhanced by leading roles in films such as Fear and Loathing in Las Vegas and the Pirates of the Caribbean series.
Johnny Depp Style
Johnny Depp's style (away from his extensive eyewear collection) really warrants an article in itself. Blending sophistication with bohemian verve, Depp maintains a public-facing aesthetic that is as glamorous as it is unique. To some extent, his wardrobe looks seem to mirror his film projects. Perhaps his role as John Dillinger in Public Enemies rubbed off on his fashion taste; since then, he's worn pinstripe suits and vintage-style glasses at various events. He's certainly been partial to a Jack Sparrow costume. Whether it's a low-key grunge or outwardly high-fashion ensemble, there's no denying that 'JD' (or his stylist, at least) pulls no punches with his clothing choices. And the one thing that unites his outfits? You guessed it – his sunglasses.
Without further ado, let's have a look at the most iconic Johnny Depp glasses and Johnny Depp sunglasses from some of his best films & the closest pairs available to buy at SmartBuyGlasses.
Johnny Depp Dark Shadows Sunglasses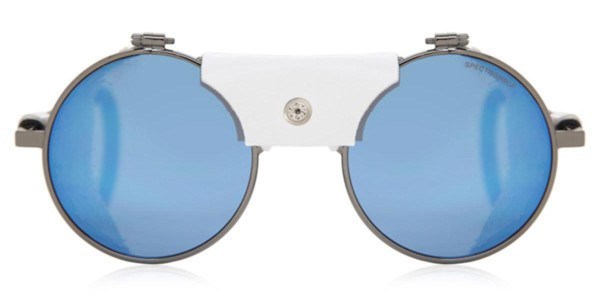 The sunglasses worn by Johnny Depp in Dark Shadows are a) pretty strange, and b) unbranded, meaning that they would be extraordinarily difficult to find and replicate. However, we have the next best thing. These quirky sunglasses from Julbo maintain that strange, antique aesthetic (especially present in the lenses and temples) while combining it with some functionality. Like the Dark Shadows sunglasses from the film, these frames protect your eyes from the sides, making them the perfect high-altitude accessory.
Willy Wonka Johnny Depp Sunglasses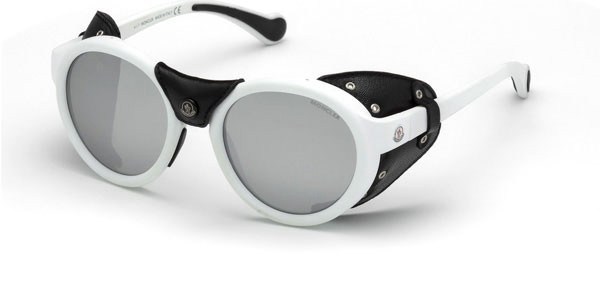 These Moncler sunglasses are the closest thing to the sunglasses worn by Johnny Depp in the 2005 Roald Dahl film adaptation. Despite their black leather shades, this pair of sunnies carries that over-the-top flair that is synonymous with Willy Wonka. These oversized white round frames are, like the Julbo sunglasses, a perfect option for skiers and mountaineers – and, of course, chocolate factory owners.
Johnny Depp Sunglasses in Fear and Loathing in Las Vegas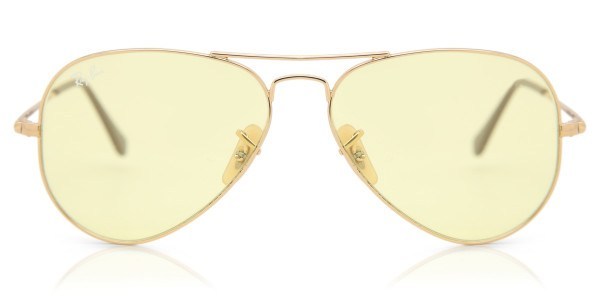 In the cult classic adaptation of Hunter S. Thompson's book of the same name, Johnny Depp's Raoul Duke careers around Las Vegas with a striking pair of yellow aviators on at all times. Perfectly pairable with a bucket hat, these Ray-Ban sunglasses are also well-suited to a range of everyday pursuits. Their classy gold full-rim frames are an ideal pairing with a classy summer wardrobe.
Public Enemies Johnny Depp Sunglasses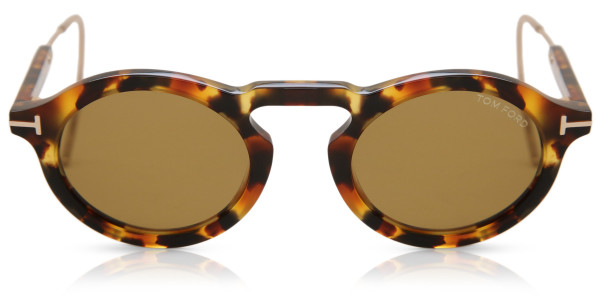 Worn by Depp in 2009's gangster thriller Public Enemies, these sunglasses from Tom Ford perfectly encapsulate true vintage style with gritty, underground '30s noir. By combining elegant tortoiseshell frames, brown lenses and curled temples, these are the most true-to-style of the sunglasses in this guide. Johnny Depp has been seen sporting some similar silhouettes on the red carpet – and if they've got his approval, they've definitely got ours.
Johnny Depp Blow Sunglasses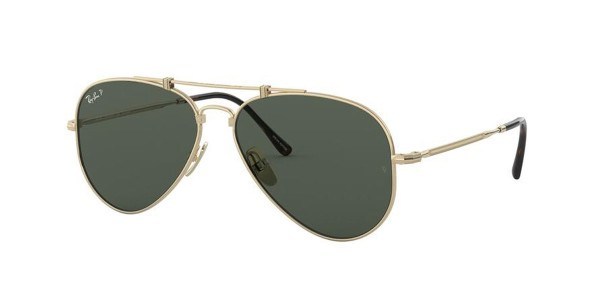 Depp's portrayal of George Jung – 'El Americano' – in Blow, wouldn't be complete without a nice big oversized pair of aviators. Luckily, these fit the bill. They hit the sweet spot on both form and function, with titanium silver full-rim frames encircling large green lenses which, importantly, are polarized. Therefore, these Johnny Depp style sunglasses offer the perfect protection on days by the water. The aviator design also lends itself to frequent flyers; from Colombia to California, for example…
Johnny Depp Once Upon a Time in Mexico Sunglasses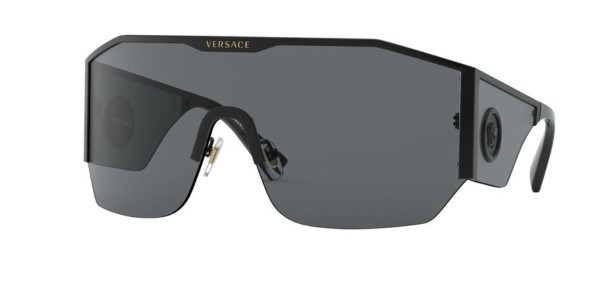 In Once Upon a Time in Mexico, these wild shades are a key part of another iconic segment of Johnny Depp style. They're big, chunky, striking and have black wraparound frames and lenses. These Versace frames are our pick for replicating this style. Their lenses really are all-encompassing, with the signature Medusa logo standing out on the sides of this model. They're a bold look for sure, so well suited to a confident personality or those seeking to invoke one!
And so, we've reached the end of this rather whimsical tour of Mr. Depp's eyewear drawer. If you've liked any of the Johnny Depp style on display here, you can check out our full range of sunglasses here. The best part? You can try them on at home using our revolutionary Virtual Try-On tool. On any of the product pages, click on the Virtual Try-On button to model these amazing Johnny Depp sunglasses without even leaving your home! It's the perfect socially-distanced try-before-you-buy! If you're a fan of celebrity eyewear, take a read of our Elton John style guide and Clark Kent inspired eyewear looks.