If you've ever read J.K. Rowling's books or watched the films, you'll know that Harry Potter's (second-most) defining feature is his iconic round glasses. As the popularity of the Wizarding World has increased, so too has the recognizability of its main characters. While Potter isn't exactly a fashion guru himself, the style of round glasses he wears are functional, timeless and easily pairable with even the most magical of outfits.
In this guide, we'll walk you through the forbidden forest of all the other glasses out there and show you the coolest round frames we've got to offer – from thin Harry Potter style glasses to funky tortoiseshell designer frames. The Dursleys might have only given Harry some pretty basic specs, but we've got some classic designs from brands like Marc Jacobs, Ray-Ban and Tom Ford. If you're looking for where to buy Harry Potter glasses, you've come to the right place!
Harry Potter Essentials: Round Glasses for Men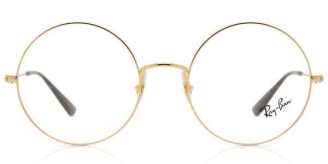 If you're looking for where to find Harry Potter glasses, we present you with these! These Ray-Ban round glasses provide an authentic HP look from a big-name brand. These are undisputedly the right shape, but they add a touch of golden snitch style with full-rim metal frames and tortoiseshell temple tips. They are versatile and classy without looking boring, thanks to their big round RX prescription lenses and overall feel.
These black round glasses from the SmartBuy Collection are quintessential Potter wear. With round metal frames, they offer an über-minimalist alternative to the gold Ray-Bans. The custom prescription lenses and an unbeatable price means you'll be hard-pressed to find a pair of round Harry Potter glasses that look more like the real deal than these!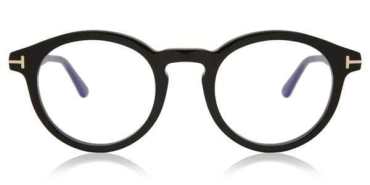 These Tom Ford full-rim glasses spice up the style in this list. While not quite as round as the last two, the signature Tom Ford branding on some genuinely stylish acetate frames screams quality. They've got some magical extra features too; blue light block technology and custom prescription lenses to name just two.
Women's Round Glasses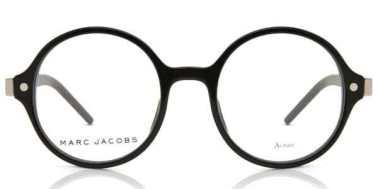 These Marc Jacobs eyeglasses seamlessly blend the Harry Potter-style big round glasses with high-level design. Another black acetate model with some metallic flair, these specs are a sure-fire way to stand out in style. Also available in a frankly incredible blue tortoiseshell variant, these are a top pick for women's Harry Potter glasses.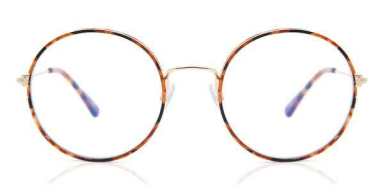 A second entry from Tom Ford here – these are too good to turn down. With slim gold frames, big round lenses and tortoiseshell accents, these specs are a retro-futuristic take on round prescription glasses. They're sleek, understated AND available with blue light block technology and prescription lenses; what's not to like? For a more authentic Hogwarts look, try the black version of the same model.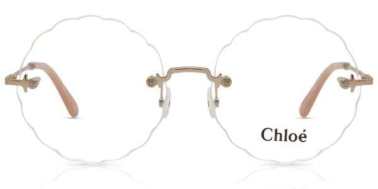 Less Harry Potter and more Luna Lovegood, these summery clear round glasses from Chloe bring a different perspective to the table. With flower-like round rimless prescription lenses and rose gold frames, these eyeglasses wouldn't look out of place in a herbology class! They also come in a more classic gold look, which you can try on at home using our Virtual Try-On tool, available on the product page!
If you're interested in more guides like this, check out our John Lennon (another famous round glasses wearer) style guide here. Or, if you want to see the full range of round glasses on offer, browse our entire round glasses collection here.