The infamous style icon and former First Lady, Jackie O, was perhaps one of the most influential women of the 20th Century. Immortalized by Ray-Ban with their line of Jackie Ohh sunglasses, read on to learn everything you need to know about Jackie Kennedy and the famous Jackie O style.
Born to two socialites, Jacqueline Bouvier was raised in New York; in 1952, a year after graduating from George Washington University, she met John F. Kennedy, a dynamic young politician running for the US Senate. Within a year, she had become Jackie Kennedy – and then it was only a few more until the couple turned into the First Family.
While John was in office, Jackie gained a huge amount of attention and popular focus. The JFK library states that 'The Kennedys brought a new, youthful spirit to the White House, which they believed should be a place to celebrate American history, culture, and achievement'. This public-facing display from the couple famously led Jackie to describe her husband's presidency as 'Camelot': idyllic, mythical, the King and Queen living the fairytale life.
The Kennedys got a first-hand look at the reality of that myth on a visit to the UK, where the couple developed a rapport with the British royals. Jackie Kennedy and Queen Elizabeth, as dramatized by Netflix's The Crown, represented two types of regality – one, a young metropolitan fashion-conscious icon, and the other a literal Queen.
Jackie O Style
Despite her status as a bona fide style influencer (no, not that kind) even before becoming First Lady, it was the public eye that allowed her to really blossom as an icon. Her most legendary looks – the Jackie Kennedy pink suit from Chanel, monochrome dresses and pillbox hats – were supplemented by an accessory that she almost single-handedly popularized: oversized sunglasses. They were a staple of her wardrobe which essentially defined the prevailing eyewear trend for more than a decade. Jackie Kennedy fashion was something new; no other first lady had (or has had since) that amount of style and cultural nous.
Jackie Kennedy Fashion
Alongside her legendary suit, Jackie was also a big fan of pillbox hats; indeed, a Halston-designed pillbox hat was a key part of her November 22 ensemble. But, it was JFK's inauguration that directed the public eye at the First Lady's headgear. While everyone else was sporting mink fur hats in a snow-covered Washington DC, Jackie's clean lines (on both her dress and her hat) signalled that she was set to take the fashion throne amongst the American élite. Jackie Kennedy style dresses were equally influential; this blend of style and substance was a major factor in the development of white collar women's work-wear and 'business chic' as a genre. Her aforementioned pink suit was era-defining for the public, but her neutral beige inauguration suit set the standards for all First Ladies to come.
Jackie Kennedy Pink Suit
On the 22nd of November 1963, Jackie Kennedy was wearing a double-breasted wool bouclé pink suit from Chanel. As mentioned, she had been known to pertain to this kind of style, but this suit became her defining look; she wore it whilst sitting next to her husband in the open-top Lincoln during his assassination in Dallas. Already an iconic outfit, this ensemble soon elevated itself to an extraordinary level of infamy. Jackie, covered in her husband's blood, notably refused to change her clothes so the world's media could see it. Obviously, all eyes were on her in the following days – with that suit as the centerpiece. The most famous photo of her in the suit is arguably in her final minutes as First Lady, standing next to the soon-to-be-sworn-in Lyndon Johnson.
After her husband's untimely death, Jackie married Greek shipping kingpin Aristotle Onassis, thus becoming Jackie O. This nickname would outlast her in more ways than one; both her name and signature look have been immortalized by Ray-Ban with their Jackie Ohh sunglasses line.
Jackie Ohh Sunglasses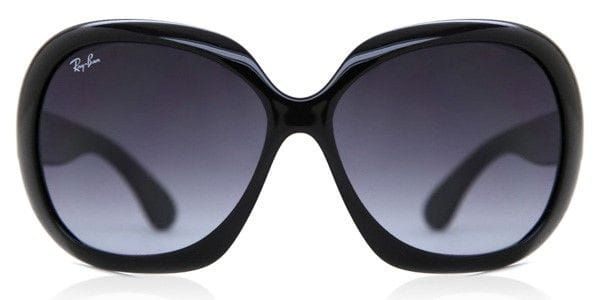 These oversized sunglasses clearly reflect that signature Jackie look. They're about as '60s as you can get. They have huge acetate frames that wouldn't look out of place in Mykonos, New York or D.C. According to Ray-Ban themselves, these sunglasses are made for women who want to be noticed and aren't afraid to make a statement.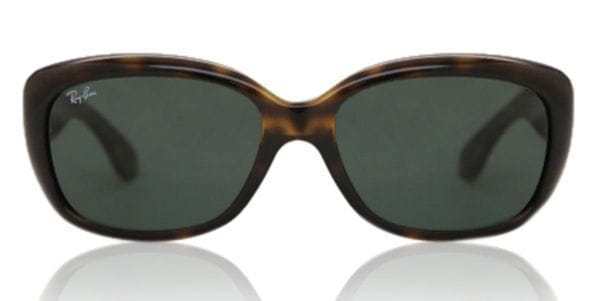 These sunnies are the original Ray-Ban Jackie Ohhs. They're another pair designed to complement any glitzy '60s look in style. More rectangular and refined than the Jackie Ohh II yet still unmistakably fashionable, these Havana (ironic, I know) sunglasses are another perfect homage to the youthfully optimistic years of the First Lady of Camelot.
5 Jackie Kennedy Style Oversized Sunglasses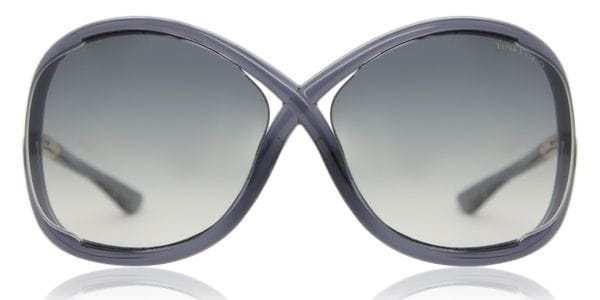 These quirky oversized round Tom Ford glasses bring a modern twist to Jackie-O style. With grey lenses and grey frames in a funky 'X' design, you can embrace the oversized trend in a bold new direction. These full-rim frames are also available in cream, black and brown. And, if you can't decide, you can try them all on at home using our Virtual Try-On tool on the product page.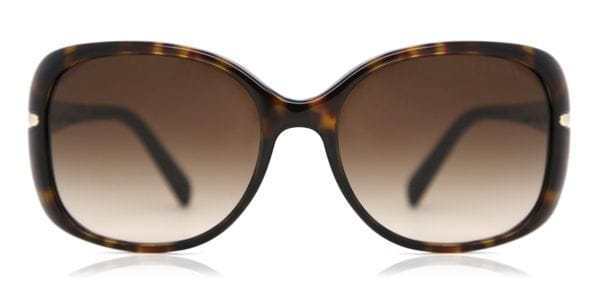 These tortoiseshell Prada glasses bring some of Jackie O's later-life Mediterranean style to the table. With tastefully oversized gradient brown lenses, these Prada shades are a must-have for anyone wanting to replicate Jackie-O style with a big brand.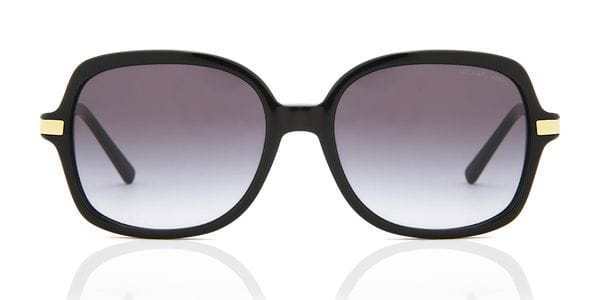 These vintage-looking Michael Kors oversized square sunglasses are a great way to incorporate style into your wardrobe. With shiny black frames, grey lenses and gold accents, these shades are definitely a hit look this summer. Also available in brown (and two tortoiseshell tones), Michael Kors is a go-to for luxury.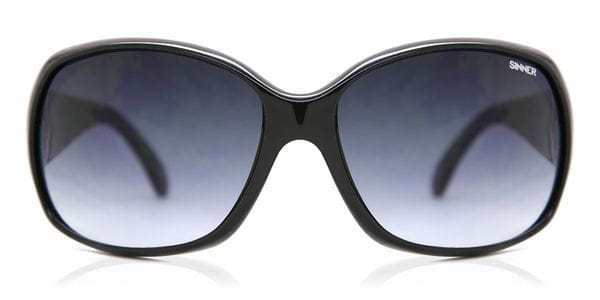 These black oversized sunglasses from Sinner are the best way to recreate the Jackie Ohh style on a budget. With glossy black full-rim frames which outline some stylish grey lenses, these women's Sinner glasses are a low-cost, high-fashion alternative to some of the pricier options on this list.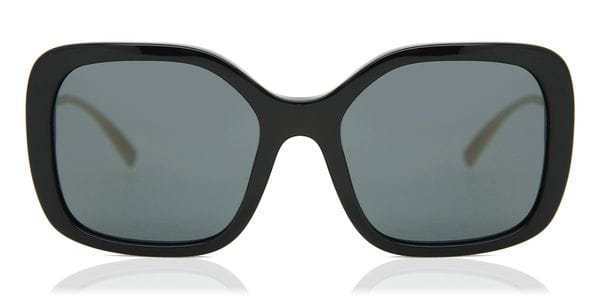 These square black Versace sunglasses round off the list of Jackie inspired eyewear. With clean black full-rim frames and classic grey lenses, these shades blend Greek chic with New York flair. The perfect shades to celebrate that iconic Jackie Ohh look.
She wore frames from Nina Ricci and Francois Pinton at the time. Major fashion houses have drawn inspiration from her wardrobe. But, it's undoubtedly Ray-Ban who have stepped up to lay claim to the Jackie Kennedy Onassis style legacy – and successfully at that.
If you want to know more about the best oversized sunglasses, check out our guide here. Alternatively, browse our huge selection of women's Ray-Ban sunglasses here!