If you want to be a part of the latest sunglasses trend,  we see flat top sunglasses in your future. A bold choice for anyone, these sunglasses will give you a distinct confidence boost. These sunglasses always look fresh and new no matter how long you've had them. 
And what could be more modern than trying on a pair of these with SmartBuyGlasses Virtual Try-On tool? Experience the future of shopping when you try on glasses online before finding that perfect pair to have delivered directly to your door. Get started today with this sunglasses style guide: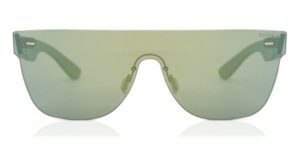 Retrosuperfuture has been around since 2007, bringing a new vision to designer eyewear. Their styles, much like these Retrosuperfuture flat top sunglasses, are modern and unique. Celebrities such as Lady Gaga, Beyonce, and Kanye West have been known to rock this fabulous designer brand.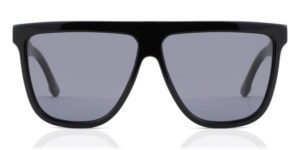 This popular Italian brand is always ahead of the curve on the latest trends. These Gucci shades are both classic and new. Plus, the oversized flat top sunglasses look is a classic Gucci!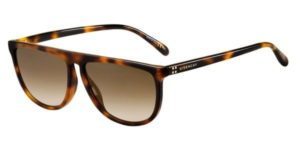 Do you like something a little more classic and versatile? You won't be disappointed with these shades by Givenchy. The warm tones offer a soft edge to an otherwise loud trend. If you're not afraid to be different, but want a more casual twist, these sunglasses are for you.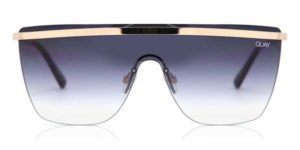 With Quay Australia, it's all about the details. These sunglasses have a gold crossbar that really makes the rimless lenses pop. You can choose between gray or blue lenses for these minimalist frames.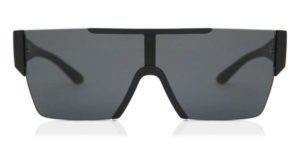 These Burberry matte black glasses scream cool. You want to add some mystery to your style? These glasses are the perfect way to do it. The semi-rimless edges give them their minimalist design while the matte black details really make them unique. 
Do you keep up with the latest sunglasses trends? Check out our choices for top 10 oversized sunglasses or the 5 best sunglasses for UV protection.