Whether you're an Asian or not, if you're an eyeglass wearer and your glasses just don't fit right, this article might be an "eye-opener" for you! First, let's find out whether or not Asian fit glasses are right for you.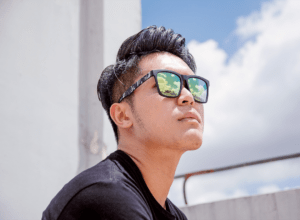 Is your facial structure as follows?
Your cheekbones are directly beneath your eyes,

Your face from cheek to cheek measures as wide as from your forehead to your chin,

You have a low nose bridge.
Do you face any or all of the following with your current frames?
Your

glasses slide down

your

nose

, i.e., they

don't sit on

your

nose bridge

,

The

frames hit

your

cheeks

, potentially giving you a cheek rash

Your glasses move when you smile or laugh

The lenses rub against your eyes/ lashes

Your eyewear frame pinches your temples.

Your lenses fog easily
Nose Bridge Position Tutorial
Find the bony part at the top of your nose. Then, place a finger there and look into a mirror. If you see that your finger is in line with or below your pupils, you have a low nose bridge and can consider Asian fit glasses. These frames fit comfortably and sit on your nasal bridge.
In fact, it's crucial to find the right fit in your eyewear, or else it can impair vision and even lead to headaches or dizziness. Another very helpful way to decrease headaches is to add blue light filters. Read more here.
How Are Glasses Supposed To Fit?
Firstly, the glasses are supposed to sit right in the centre of your face and not be higher than your eyebrows. The width of the frames should be as much as the highest width of your face. There should be an overall visual balance. Check out the

size guide

.

Then, the centre of each of your pupil should align with the optical centre of each lens. Find out how to

measure your pupillary distance

to get this accurate. 

Also, the weight of your frames should be evenly distributed across the

bridge of your nose

or on the

nose pads

of the frame. If they dig into your nose, either your nose pads need to be adjusted for a better fit or you need to find a frame with a larger bridge width.

Moreover, the temples or handles of your glasses should be long enough to fit around your ears snugly. You should be able to move your head around without the glasses slipping or sliding off.

In short, for those with a

low nose bridge

, a trifecta of a fit would require the frame chassis to have a

thick or adjustable nose pad

,

narrower nose bridge

,

wider frame

, and shorter lenses
So W
hat Does Asian Fit Mean For Glasses
?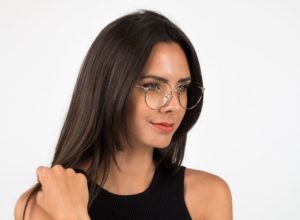 Asian fit glasses are eyeglass frames that address the specific needs of wide-faced individuals with high cheekbones and a flat nose bridge. The glasses typically have a wider frame, a higher and more prominent nose bridge as well as larger nose pads. A couple of brands even offer shorter lenses to have the frame sit high without hitting the cheeks. 
Owing to the angle at which low bridge glasses sit on the face, they don't tilt forward at the top, hence giving ample coverage. The outward curvature of the temples (frame handles) makes for a more stable and roomy fit. Depending on the brand, this design is also known as Omni fit, universal fit, global fit, or alternative fit.
As you can see, you don't have to be of Asian descent to wear 'Asian fit' glasses. 
Take an inspirational cue from the following designs and shop these inclusive frames below.
7 Best Asian Fit Glasses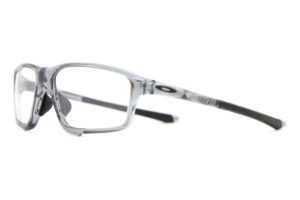 Sports lovers will enjoy this one. This is where sporty style meets comfort and functionality. This lightweight frame features a no-slip grip with enlarged yet discreet nose pads. Get your perfect fit with the adjustable temples thanks to its wire core.
SmartBuy Collection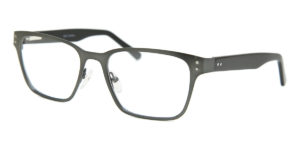 A great choice to complement the soft lines of an oval or round face shape. Check out this versatile full rim frame in metal by SmartBuy Collection. The narrower nose-bridge and enlarged nose pads make for a comfy fit all day. Use the 3D Try-on feature to see how it'll look on you before you order!
SmartBuy Collection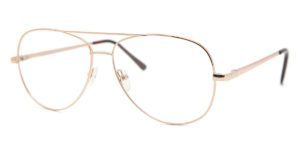 A smart & stylish choice for those with a square or heart-shaped face as these fun pilot-shaped glasses round out the sharpness of the face for a balanced look. The gold rims and temples are designed to balance the width of the face and the nose pads ensure that the frames stay in place.
SmartBuy Collection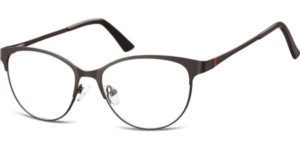 These cat-eye frames by SmartBuy Collection would be best suited for those with wider temples and a narrower chin. This will balance the face and sit comfortably thanks to the thoughtful design.
Gucci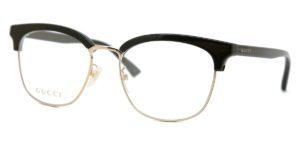 This Gucci frame is bound to turn heads with its playful and subtle contrast of the vintage-inspired black acetate frame front and gold-toned metal rim and bridge. The rubber nose pads make for a comfortable fit without sliding.

Gucci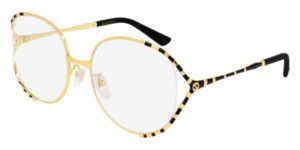 Vintage vibes for the win! Inspired by the iconic glasses of the '70s, these oval oversized frames are characterized by the metallic fork temple. The zebra-striped motifs on the temples recreated with different enamel tones recall some of the maison's patterns from the archives.

Tom Ford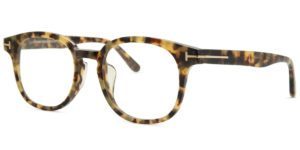 Wear your style statement every day with these luxe tortoise frames from Tom Ford. This full-rim, oval frame features a larger nose pad and the temples are curved outward to ensure a comfortable fit.

Ray-Ban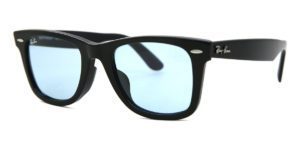 Last but not the least, an honourable mention for one of the most iconic sunglass models by Rayban. The wayfarer in Asian fit has delightful modifications such as reduced lens tilt, decreased curvature of the frame front, longer and more curved temples and nose pads.
Shop more Asian Fit Glasses and Sunglasses.
Check out the #1 Pair of Asian Fit glasses virtually tried on here.
If you liked this guide on Asian fit glasses but want to discover other trends, do take a read on how to wear transparent glasses here or find out more about metal frame glasses that won't break your budget here.