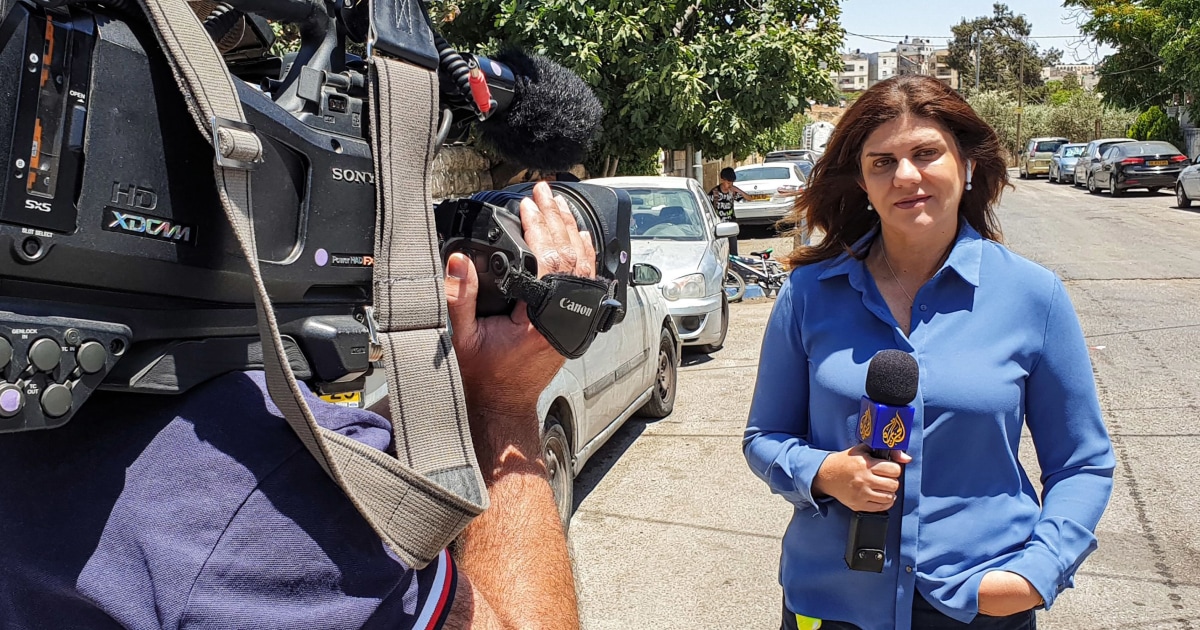 Al Jazeera staff who witnessed the incident, as well as another reporter who was wounded, have said Israeli forces fired the shots that killed their colleague.
Reporters who were with Abu Akleh, including one who was shot and wounded, said there were no clashes or Palestinian militants in the immediate area when she was killed. All of them were wearing protective equipment that clearly identified them as members of the press.
Last month the U.N. human rights office said its own investigations had found that she was killed by IDF fire and not indiscriminate shots from Palestinians, as claimed by Israel.
Under increasing international and domestic pressure, Israel asked the Palestinians to hand over the bullet that killed Abu Akleh so it could perform forensic analysis to determine who fired it. The Palestinians only did so after Washington got involved, though there was disagreement about exactly what that entailed.
Palestinian officials said they had handed over the bullet to American officials with assurances Israel would not conduct the ballistics tests; Israeli officials made it clear that it would be their test with oversight by American officials.
The USSC, a team made up of Department of Defense officials assigned to the State Department, said in its statement it had overseen and been granted full access to the analysis.
Washington "continues to encourage cooperation" between Israel and the Palestinian Authority, Price's statement said. "We will remain engaged with Israel and the PA on next steps and urge accountability. We again offer our deepest condolences to the Abu Akleh family."
Abigail Williams , Lawahez Jabari and Paul Goldman contributed.