A hospital "falsely imprisoned and battered" a girl and wrongly accused her parents of child abuse, leading the mother's suicide, jurors were told in opening statements Thursday in a case that gained notoriety from a Netflix documentary.
Loved ones of the late Beata Kowalski filed a $200 million lawsuit against Johns Hopkins All Children's Hospital in St. Petersburg, Florida, claiming the medical center's negligence ended in the mother's untimely death.
Jack and Beata Kowalski's daughter, Maya, now 17, suffered from severe pains that the family was told were due to a rare neurological condition, complex regional pain syndrome (CRPS). Those with the condition can experience intense pain with the the most moderate contact.
When Maya was taken to the hospital, the lawsuit said, doctors suspected the parents of child abuse and that the mother, Beata, was suffering from Munchausen syndrome by proxy.
It's a condition when someone, often an adult, falsifies another's symptoms, often in a child, sometimes to seek attention.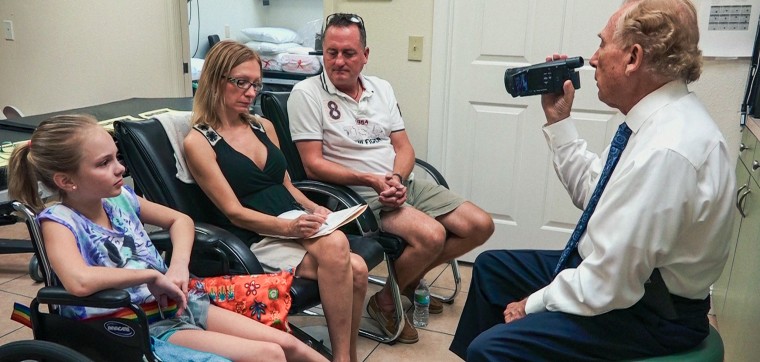 Maya was separated from her family for months due to doctors wrongly accusing the parents of abuse and refusing to believe the girl suffered from CRPS, the lawsuit said.
"I was medically kidnapped," Maya told People Magazine in an exclusive interview in June.
The separation ultimately culminated in Beata Kowalski's suicide in early 2017, according to plaintiff's attorney Greg Anderson. The family's saga was profiled in the Netflix documentary "Taking Care of Maya." Maya was released back to the care of her fanily a week after Beata Kowalski's suicide, the lawsuit said.
"Maya Kowalski was falsely imprisoned and battered. She was denied communication with her family," Anderson told jurors.
"She was denied communication with the outside. She was told that her mother was crazy. She was told by social workers, one in particular, that she would be her mother."
The family says Johns Hopkins All Children's Hospital doctors should have known that Maya suffered from CRPS, but they still touched and hugged the girl, causing pain in an effort to disprove the diagnosis.
"Maya was repeatedly battered by nurses and social workers trying to prove that she did not have CRPS," Anderson added.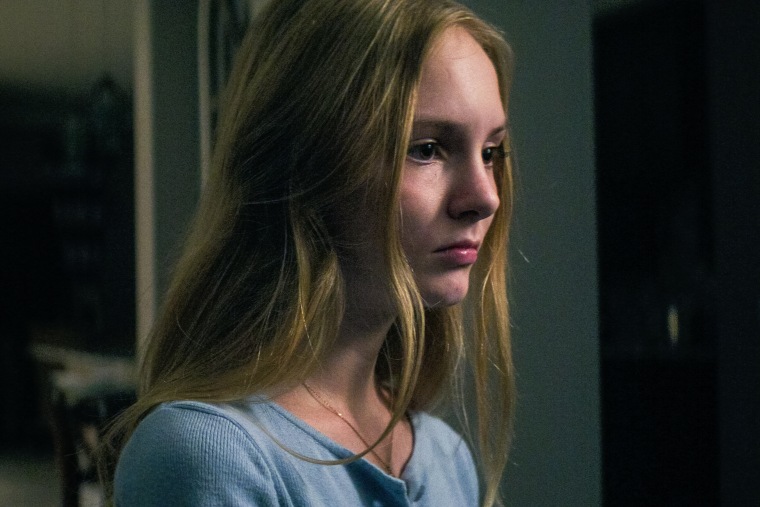 Maya Kowalski dabbed away tears during portions of Thursday's opening statements.
"They [defendants] continued to accuse the Kowalskis, Jack and Beata, of being child abusers even after the evidence … was overwhelming that she [Maya] had CRPS," Anderson said.
The hospital's attorney, Howard Hunter, said doctors did their best to treat a difficult case in which a child appeared to be in extreme pain and her leg muscles atrophied after a months in a wheelchair.
"She was demanding pain medication, pain medication in large quantities," Hunter told the court. "Mrs. Kowalski arrived a while later and you're going to hear when she arrived she forbade the doctors and the nurses to touch Maya. The doctors and nurses wanted to assess her, to examine her."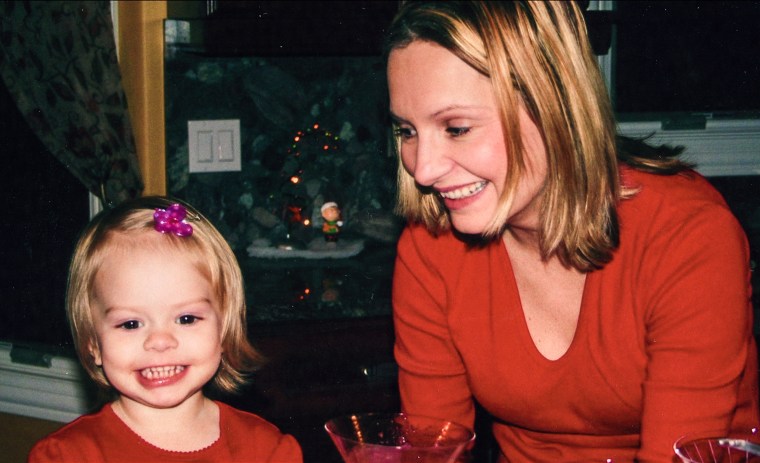 Doctors in the ER wanted to check off any number of possible reasons for Maya's extreme mid-section pain but the mother allegedly told them not to touch her daughter before giving her high doses of painkillers, the defense said.
"Mrs. Kowalsku insisted that before there be any work up of the child she wantedketamine, and not just any amount of ketamine," Hunter said. "It is not approved for use in children, nor is it approved for use in high doses for treatment in CRPS."
The mother allegedly demanded 1,500 mg of Ketamine for Maya.
"That is a big dose," Hunter said. "That dose you're going to hear is several times, many times the maximum dose [for children]."
If you or someone you know is in crisis, call 988 to reach the Suicide and Crisis Lifeline. You can also call the network, previously known as the National Suicide Prevention Lifeline, at 800-273-8255, text HOME to 741741 or visit SpeakingOfSuicide.com/resources for additional resources.