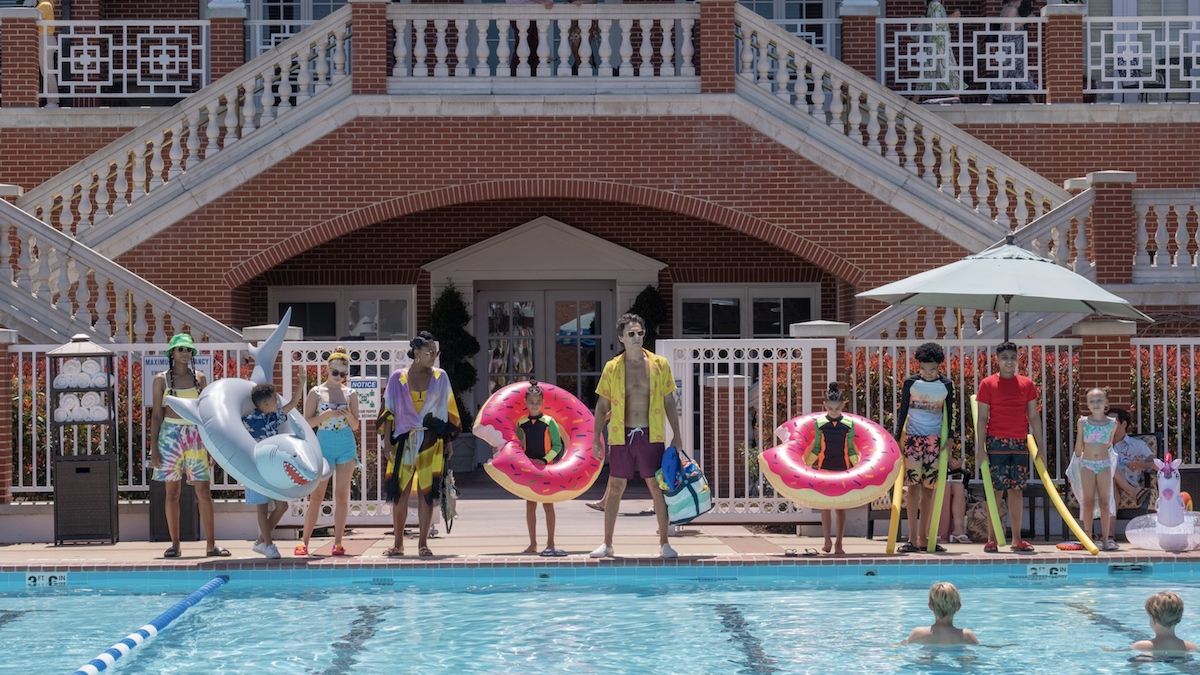 The Bakers still have strength in numbers in the trailer for the Cheaper by the Dozen reboot starring Gabrielle Union and Zach Braff. The film premieres March 18th on Disney+.
The trailer opens with parents Zoey (Union) and Paul (Braff) waking up to a "code-red," or missing the alarm to prepare their ten children for school. The chaotic morning ritual serves as the introduction for each member of the blended family as the parents narrate the familiar tale of two huge households becoming one small army.
"We're not a cult," Paul assures in the voiceover, before Zoey jumps in to finish his sentence. "But we're weird. We're one-of-a-kind all the way."
The trailer steers flaunts its modern twist on the 2003 comedy starring Steve Martin and Bonnie Hunt with a series of TikTok dance demonstrations. The young cast proves to be a worthy match for Union and Braff, such as when diabolical twins Luna and Luca try to pull a fast one on Zoey after their "Fast and Furious-style race for money," or when bespectacled DJ thanks a crestfallen Paul for "being so average and relatable."
Though the latest Cheaper by the Dozen promises a completely fresh take on the family comedy beyond its impressive head count, the trailer ensures that the tradition of embarrassing dad dance moves lives on, except with slightly more painful results. Let's just hope for everyone's sake that no one's underwear got soaked in meat this time. Watch the trailer below.
Cheaper by the Dozen is directed by Gail Lerner and written by Kenya Barris and Jenifer Rice-Genzuk Henry. It is preceded by the 1948 novel of the same name by Frank Bunker Gilbreth, Jr. and Ernestine Gilbreth Carey as well as the 1950 and 2003 film adaptations. The film arrives March 18th exclusively on Disney+.