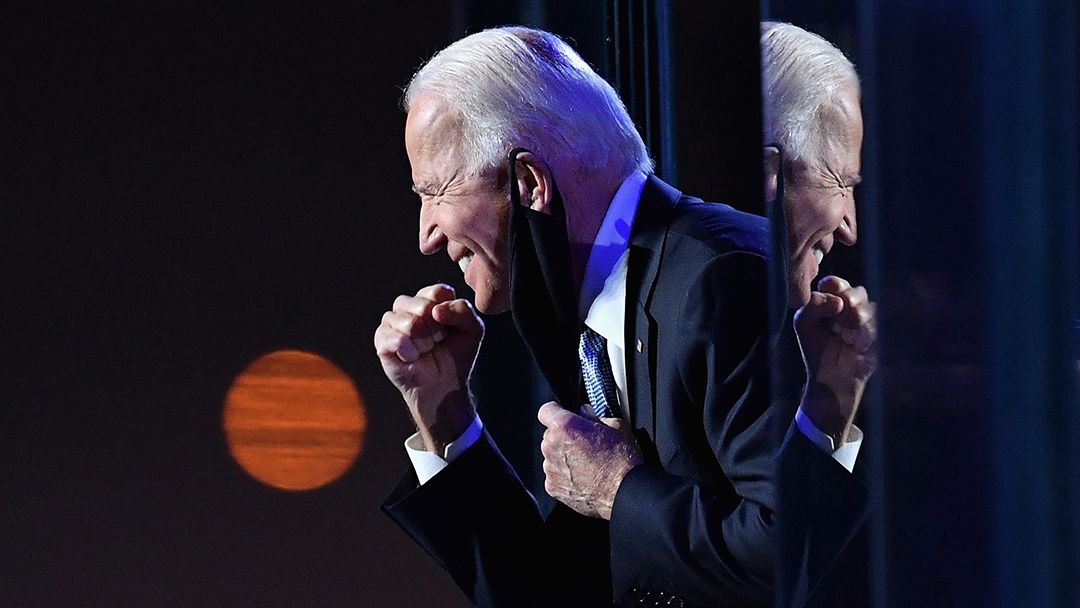 January
Climate change deniers blamed Australia's wildfires on arson, but experts said that the exaggerated claims were part of a widespread disinformation campaign and that arson alone cannot explain the blazes.
A small volcano south of the Philippine capital erupted with a massive plume of ash and steam prompting thousands of people to flee and officials to shut Manila's international airport.
Dust storms hit parts of Australia's western New South Wales amid a prolonged drought.
Construction of a hospital in Wuhan to handle patients infected with the coronavirus began Jan. 24 with a crew of 7,000 people working around the clock. Chinese state media carried live video of the construction site, and the 1,000-bed hospital opened just 10 days later.
Kobe Bryant and his 13-year-old daughter Gianna died in a helicopter crash on Jan. 29 along with seven others as they traveled to a basketball tournament in Thousand Oaks, California, where Gianna was supposed to play.
February
Speaker Nancy Pelosi said she felt "liberated" as she lashed out at President Trump for spreading "falsehoods" in his State of the Union address and defended her decision to tear up a copy of the speech.
The Senate acquitted President Donald Trump almost entirely along party lines on charges of abusing his power and obstructing Congress, bringing an end to the third presidential impeachment trial in United States history.
The South Korean director Bong Joon Ho and his masterful social thriller "Parasite" won best original screenplay, best international film, best director and best picture, the first non-English language film to win best picture in the Oscars' 92-year history.
The fight lasted a split second, and the mice went their separate ways. The photo was the winner of the Wildlife Photographer of the Year LUMIX People's Choice Award.
March
"I tell you my wife's something else, isn't she?" Biden said. "I wasn't scared for me, I was worried for Jill. She is incredible."
The Duke and Duchess of Sussex stunned their subjects by announcing earlier in the year that they intended to "step back" from Buckingham Palace and divide their time between the United Kingdom and North America.
More than 2,500 people died in about four weeks in Italy. With over 31,500 confirmed cases, the country's doctors and nurses — particularly in the hardest-hit cities in the north — were struggling to keep up.
President Trump has had a tense relationship with Dr. Anthony Fauci, calling the infectious disease specialist a "disaster" in an October phone call with campaign staff and saying every time Fauci goes on television there is a "bomb."
April
As the death toll mounted in New York, the city's public cemetery started receiving about the same amount of bodies per day that it used to bury there each week. Normally, about 25 bodies a week are interred on the island, mostly for people whose families can't afford a funeral, or who go unclaimed by relatives. Burial operations increased from one day a week to five days a week, with around 24 burials a day.
Hundreds of people, some carrying guns, protested outside the Michigan Capitol building in Lansing, with some pushing inside while the Legislature was debating an extension of Gov. Gretchen Whitmer's state of emergency in response to the pandemic.
May
Derek Chauvin, a Minneapolis police officer, was shown on video putting his knee on George Floyd's neck for almost 8 minutes, including almost two minutes after Floyd appeared to stop breathing. Chauvin was later fired and faces trial on murder and manslaughter charges.
June
Lawmakers and religious leaders voiced outrage after police used tear gas against peaceful protesters outside the White House before President Donald Trump's photo op at the nearby church.
The picture of Patrick Hutchinson and the injured white man became a viral sensation on social media, capturing a moment of drama that jarred with the broader narrative of anti-racist and far-right protesters fighting one another.
Albert Watkins, a lawyer for the couple — husband-and-wife attorneys Mark and Patricia McCloskey — insisted his clients were "in fear of imminent harm."
July
Breonna Taylor was shot and killed in her home in Louisville, Kentucky, in a police raid in March. Her family said in a lawsuit that the officers were executing a "botched" search warrant, and that Taylor and her boyfriend thought the officers were intruders.
Rep. John Lewis, D-Ga., the longtime advocate of nonviolent protest who had his skull fractured by Alabama state troopers on the Edmund Pettus Bridge in Selma in 1965, was the last surviving speaker from 1963's March on Washington.
August
The blast in Beirut, one of the largest nonnuclear explosions on record, was caused by highly explosive chemicals stored for years in poor conditions at the port.
Five decades after he entered national politics, Joe Biden accepted his party's nomination for president on the final night of the all-virtual convention.
Jacob Blake, a Black man, was shot seven times in the back by police, leaving him paralyzed from the waist down and igniting weeks of protests in Wisconsin.
Tens of thousands of demonstrators gathered in Minsk, the capital of Belarus, for the fourth week of daily protests demanding that the country's authoritarian president resign.
September
Wildfires in Northern California, part of the lightning-sparked North Complex, expanded at a critical rate of spread as winds buffeted the region.
"It's nice enough here you could almost think of this as camping and forget everything else, almost," said Shayanne Summers after evacuating from nearby Molalla, Ore., which was threatened by the Riverside Fire.
The death of Ruth Bader Ginsburg opened a crucial Supreme Court seat that President Trump quickly filled.
Amy Coney Barrett, 48, became the fifth woman to serve on the Supreme Court and the current court's youngest justice.
October
"Don't be afraid of Covid," President Trump tweeted before leaving Walter Reed Medical Center. "Don't let it dominate your life. We have developed, under the Trump Administration, some really great drugs & knowledge. I feel better than I did 20 years ago!"
In a rare gloves-off moment, former President Barack Obama tore into his successor in personal and policy terms.
The powerful Category 4 Hurricane Laura that pummeled southwestern Louisiana in August destroyed the home where Clair Hebert Marceaux had lived for nine years.
November
Joe Biden became president-elect four days after Election Day, sparking impromptu street celebrations around the country.
Back-to-back Hurricanes Eta and Iota internally displaced more than half a million people in Guatemala, Honduras and Nicaragua, according to International Organization for Migration data.
December
In approving and delivering the vaccine, Britain forged a path to be followed by the United States and Europe in the coming weeks. More than 50 hospitals across England were designated as Covid-19 vaccine hubs, the first stage of what will be a lengthy vaccination campaign.
From Wuhan to Coventry: Tracking the coronavirus in pictures
For hours, the whale surfaced every minute or so for a breath, making its way past New York's shoreline with sights like the Empire State building in the background.
The Week in Pictures: Dec. 10 – 17