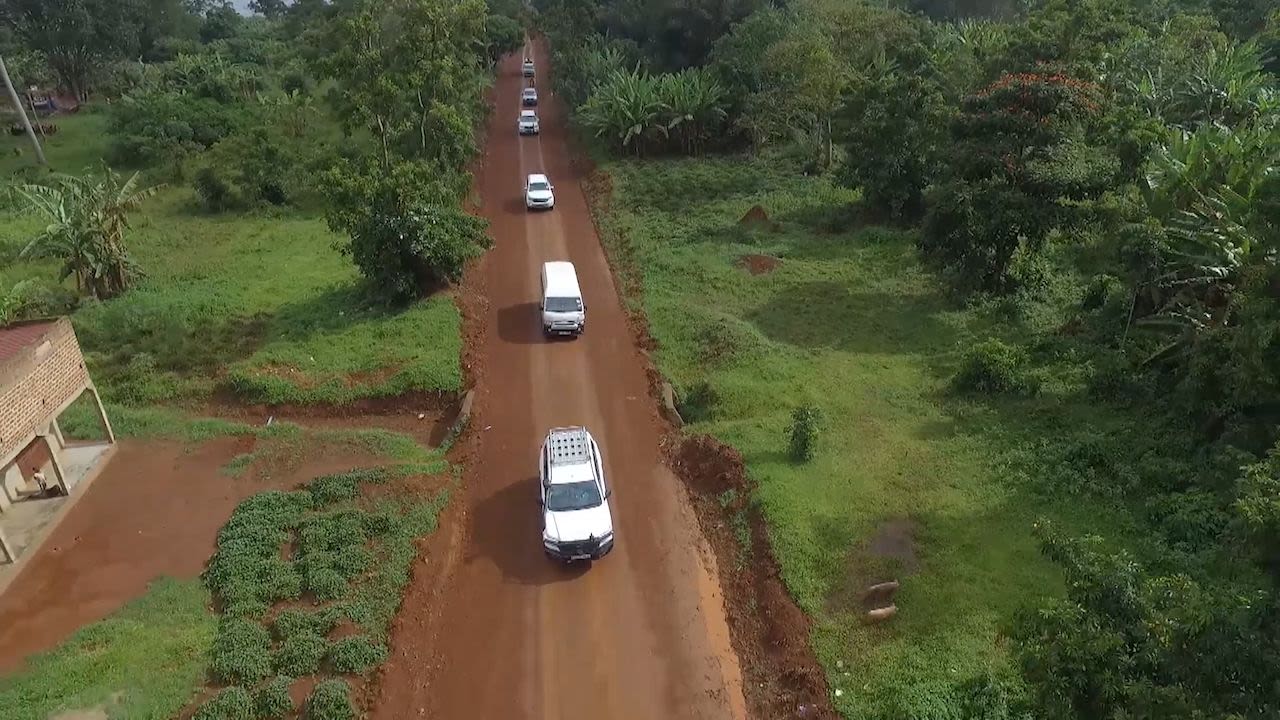 Around the same time as Kabwongera arrived in Namatale, COVAX-supplied vaccines landed some 260 miles north of the island in Bidibidi, a vast refugee camp on the border with South Sudan.
Uganda is the largest refugee host in Africa, with the refugee population of around 1.4 million.
Bidibidi alone is home to 230,000 people.
Refugees in Uganda live alongside citizens and enjoy many of the same services, including vaccinations.
When NBC News visited the camp on March 23, health officials were distributing just over 10,000 Covid-19 vaccine doses allotted to its residents and the town of Yumbe next to it. Most went to health care workers, some of whom are also refugees.
Wearing a suit and tie, Dr. Yayi Alfred pointed to two blue refrigerators holding vaccine doses.
He stood in a stuffy storeroom that was barely big enough to fit five people. Two armed guards stood outside. Its wooden doors were heavily padlocked.
"This is gold to us," Alfred said. "It's very important that we keep it well and put it to right use."
Johnson Macore, 20, a refugee from South Sudan, got his vaccine shot alongside Ugandans.
He told NBC News he works as a health interpreter in the Bidibidi settlement and dreams of becoming a doctor one day. He said that at 15, he escaped civil war in South Sudan by walking for 14 days to reach Bidibidi.
"Refugees are not being given a different vaccine," the soft-spoken Macore said as he sat in the shade of a giant tree and a nurse monitored him for side effects of the vaccine.
"Ugandans are receiving the same vaccine that refugees from South Sudan are receiving," he added.