Who said visiting the "City of Love" has to be expensive and cost an arm and a leg? Here is our selection of the best tips for visiting Paris on a budget.
There's no doubt that Paris has long been regarded as one of the top European travel destinations that you simply have to visit at least once in a lifetime.
Nicknamed the "City of Love" and the "City of Lights", not only is it an incredibly romantic destination but Paris is bursting with iconic Parisien landmarks such as the Eiffel Tower, the Notre Dame, and the Sacre Coeur to name a few, and is sure to captivate the imagination and hearts of all that visit.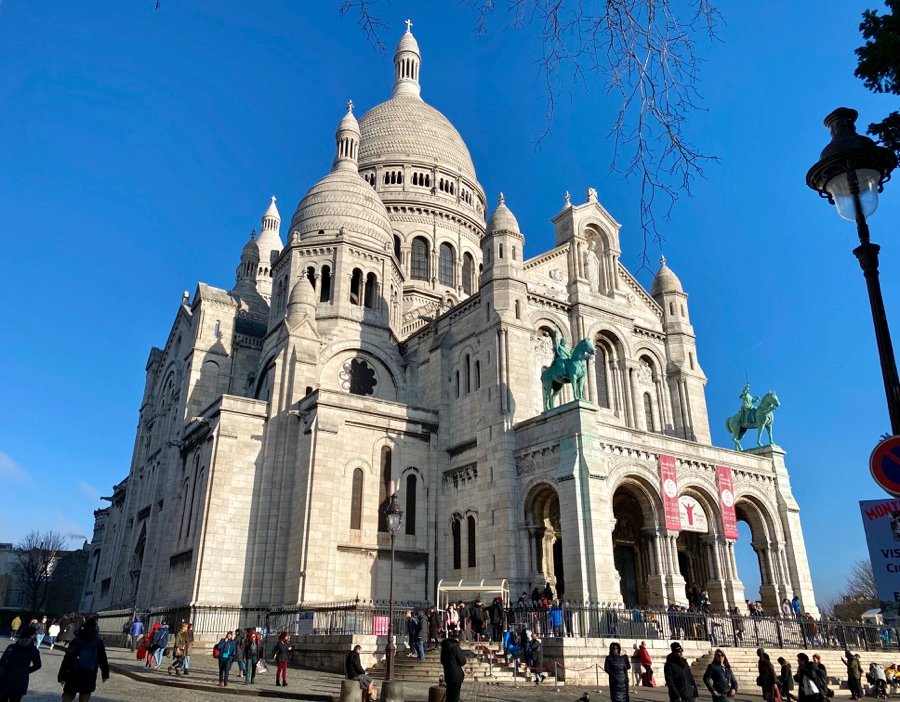 It is no wonder the French playwright and novelist, Honoré de Balzac, once wrote in a quote about Paris, "Whoever does not visit Paris regularly will never really be elegant."
Apart from being an all-around amazing city to explore, Paris is unfortunately known to be notoriously expensive to visit compared to other neighbouring European destinations.
Thankfully, there are plenty of handy tips and suggestions outlined in this guide to help you get the most bang for your buck.
Whether you plan to visit Paris for a weekend, or longer, here is a list of our top tips on how you can plan your trip and travel to Paris on a budget!
Getting To and Around Paris on a Budget
Getting around Paris doesn't have to be an expensive headache. Despite its reputation as one of the busiest cities in the world, there are plenty of affordable ways to explore its streets.
Paris Airports
Whilst most international flights will likely arrive at Paris' international Charles de Gaulle airport, the city is also home to several smaller airports including Paris Orly and Paris Beauvais.
Not only is Orly and Beauvais both easier to navigate thanks to its size compared to Charles de Gaulle, but if you're flying from another European destination it may be worth the effort to compare flights to these airports as they do tend to work out cheaper.
Various low-cost carriers such as RyanAir, Vueling, and EasyJet all operate routes in and out of both Orly and Beauvais.
Metro
By far the cheapest, easiest way of moving through Paris is via the metro. The service runs every day (including public holidays) and tickets currently cost €1.92 each per trip, including all connections.
You can also purchase a booklet ("carnet") of 10 tickets at a reduced price of €16. Especially handy if you plan to travel around by metro quite a bit.
Though figuring out the different lines and services takes some time to get used to, mastering it will make your life so much easier. Services run, on average, every two minutes – ensuring you'll never be late for your day out.
Perhaps our top tip for getting around Paris on a budget is to avoid taxis and cab-hailing services as much as possible. Not only is the traffic bad in Paris (which will add to your fee), but some drivers are reported to take advantage of tourists by charging them extortionate fares or travelling via various detours in order to extend the trip.
Bus
The sprawling City of Love has plenty of bus routes running through it.
In total, there are 64 bus lines running from the northernmost areas of the city right down to the banks of the River Seine. As is the case with all buses, the destination and number of the route will be displayed above the drivers' area.
Buses are far more affordable than taxis and offer a better look at the city. You can use the same metro tickets on the bus services too, but take note that here one ticket is per journey and does not include any connections.
If you're in a rush and you want to cover as much sightseeing ground as possible in a short space of time, you can opt for an open-top hop-on hop-off bus tour and get to know the history behind the grand city and see all the major sites along the way.
Walk
Though it may sound obvious, walking around Paris won't cost you a penny. The city is known for its famous promenades, and if you're confident in your surroundings, you'll be able to spend the day traversing through the iconic streets of Paris.
Dining Out on a Dime in Paris
Paris, and France in general, is famous for its rich, hearty, and delicious food. Despite French gastronomy's reputation as being outrageously expensive, it's definitely possible to eat well in Paris on a shoestring budget.
By using common sense and good observation, you'll definitely be able to enjoy delicious meals in Paris.
Cafès
Cafès in the centre of Paris is renowned for their steep prices. To help save money, aim to visit cafès outside the city centre and away from the tourist areas.
Find local cafes and hidden gems by wandering through the side streets and alleyways and you'll likely find a far cheaper alternative.
Another great tip is to check if the hotel, hostel or apartment you're staying in offers free breakfast or coffee in the morning. It will save you a few Euros compared to buying your favourite hot beverage from a nearby cafe!
As is customary across much of Europe, tipping is not necessary, and you don't have to leave one if you're on a budget.
Though it is, in general, good practice to tip servers, especially if you've encountered great service, the tipping culture is not the same as it is in the U.S.A., for example. You may opt to leave one or two Euros as a show of thanks.
Restaurants
Dining out can cost a chunk of change when travelling, so you'll want to keep these tips in mind when deciding on your next meal in Paris.
One of the best apps you can download and use throughout various cities across Europe is "The Fork". You can browse hundreds of restaurants, some of which offer discounts of up to as much as 50% off when you reserve a set timeslot.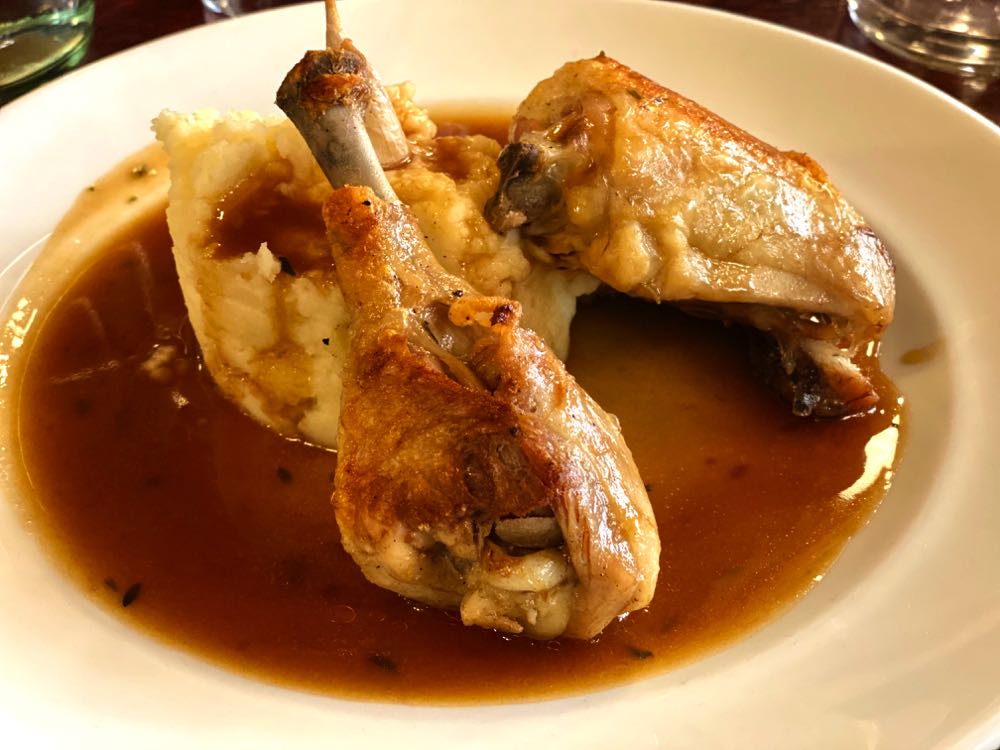 It's a fabulous way to save loads off your restaurant bill whilst not skimping on good quality meals. Note though that these discounts usually apply to the main dish and usually excludes drinks and set menus.
Wine is also notoriously expensive in Paris. Don't be persuaded into buying a bottle with your meal, and order it by the glass instead. You'll save a pretty penny and be able to enjoy all the delicious wine, too!
Cook for Yourself
My final tip for eating in Paris on a budget if staying in an apartment or self-catering accommodation is to head to your nearest grocery store to stock up on goodies to cook at home. This will often cost a fraction of the price.
Or, buy some fresh baguettes, some wine, and a few snacks at the local store and indulge in a picnic in a Parisien park, no doubt saving even more on a lunchtime meal.
Sightseeing & Activities
Visiting Paris doesn't have to be expensive. With its plethora of cultural activities and unique attractions, there's plenty of affordable (and even free) top things to do in Paris.
Museums
The Musèe d'Orsay is regarded as one of the best and most famous art museums in the world. Featuring famous works by artists such as Vincent Van Gogh, the museum is a must-visit whether you're an art lover or not.
The Musèe d'Orsay alongside other popular museums such as the Musée d'Art Moderne, and the Pompidou Centre offer free admission on the first Sunday of every month.
Of course, there is a whole host of other exceptional free museums to visit in Paris, some of which are free every day of the year. Be sure to plan your itinerary in advance and take full advantage of these.
The Basilique du Sacrè-Coeur is a stunning marble church located in central Paris offering exceptional views out over the city from its much-photographed cascading steps.
Completely free to visit, this church looks magnificent at night due to the network of floodlights surrounding its perimeter. You'll often find couples outside having their picture taken against the church's stunning backdrop.
The Louvre is the most famous museum in the world. Featuring breathtaking works of art by generations of artists, this magical museum is affordable to visit despite its enormous crowds. If you're under 18 years of age or between 18 and 25 years and a legal resident of the European Economic Area, then you too can gain free access to visit the Louvre.
Parks
Paris boasts many beautiful lush parks for you to unwind in. One notable park is the Parc des Buttes Chaumont – the steepest park in the city.
It may be hard work to get to, but the stunning landscape makes it worthwhile. Featuring birds, trees, plants, and a man-made waterfall – it is regarded as the most beautiful park in Paris.
Another famous park is the Parc Monceau. In years past, numerous writers, singers, poets, and politicians have graced this illustrious park. The landscape also inspired many paintings by Monet and there are dozens of life-like statues dotted around its grounds.
Parks are a great way to relax from the hustle and bustle of the city. As already mentioned, if you fancy eating outside, then take a packed lunch or picnic and save money.
Canal St Martin
This romantic canal has been featured in hundreds of books, films, and paintings and is (of course) completely free to visit. The canal's romantic and picturesque appearance makes it perfect for sunset visits where you can relax, read a book, and watch the world go by.
La Promenade Planteè
This meandering walkway used to be an elevated railroad track. Now, it's a 4 km platform that offers stunning views of the city and beyond. Aim to visit here on a clear day and you'll be able to see for miles on end.
Festivals
Paris's rich history and worldwide fame bring a lot of activity to its streets. From June's Fete de la Musique to July's Bastille Day celebrations, to October's La Nuit Blanche, there's plenty of free festivals and events taking place all year round.
Top Tip: join one of the free walking tours in Paris to get your bearings in the city, learn about the history and find out about the best places to eat and drink. Find out more here.
Paris Budget Accommodation
Regardless of whether you're looking for the perfect Paris Airbnb, hostel, or hotel to stay in, there are hundreds of cheap places to stay in Paris and you don't have to spend a fortune to book a romantic hotel during your stay.
The cheaper accommodation does tend to be outside the city centre, but it is definitely possible to find a room in the heart of the action.
☞ SEE ALSO: How to Spend a Perfect Weekend in Paris
Cheap Hotels
Our top tip for saving money on accommodation is to do your research. It's easy to buy into pre-packaged deals or an overpriced room in the centre of Paris, but with some moderate research, you'll be able to land an affordable, decent quality room in Paris that won't cost a fortune.
Here are some good options for cheap hotels and hostels in Paris. Each one is safe, secure, and an absolute bargain.
This snazzy hotel was an office block in its past life. Located in the district of the 10th Arrondissement, you'll be close to numerous Parisian attractions and be within walking distance of hundreds of cafes, bars, and restaurants. Despite its expensive Art Deco appearance, a night here is incredibly affordable and perfect for those on a tight budget.
The traditional Hotel du Champ Mars is an attractive, minimalist hotel located under 1 km from the iconic Effiel Tower.
Despite its incredibly good location, you can still bag a good deal at this hotel if booking well in advance, at a fraction of the cost compared to other central Paris hotels. Clean, professional, and inviting – this is one of the best budget hotels in Paris.
There aren't many budget hotels in Paris with a rooftop bar, but Mama's Shelter is happy to buck that trend. With its unique architecture and stylish rooms, you'd be forgiven for thinking you've just crash-landed in an upmarket hotel. Its location in the gentrified Belleville Quarter is a great bonus, too.
Try An Airbnb or Apartment Style Accommodation
Of course, you can always opt to grab an Airbnb or apartment-style accommodation during your stay in Paris.
Though the market is really competitive, they're much cheaper than standard hotels and you'll have the extra autonomy on deciding where you stay.
Have a look at Airbnb here.
Paris Doesn't Have to Break the Bank
With so many free and budget options available for travellers in Paris, the city really doesn't have to be overly expensive. Having said that, if you do have the opportunity (and your bank account allows), make sure to indulge in the fabulous food and wine, and visit the world-class museums — you won't regret it! Enjoy your trip to Paris.
The post How To Visit Paris On a Budget appeared first on Goats On The Road.