History comes alive on many of these amazing day trips from DC. Sure, it's fine to look at a statue or object commemorating a historical event or figure but isn't it so more exciting to stand in the spot where history happened?
Rather than reading about it, you can immerse yourself in key moments that have defined the United States.
If you're not much of a history buff, you can also find natural beauty dominating the region. Whether you want to relax and unwind or have an adventure, outdoor activities are never in short supply.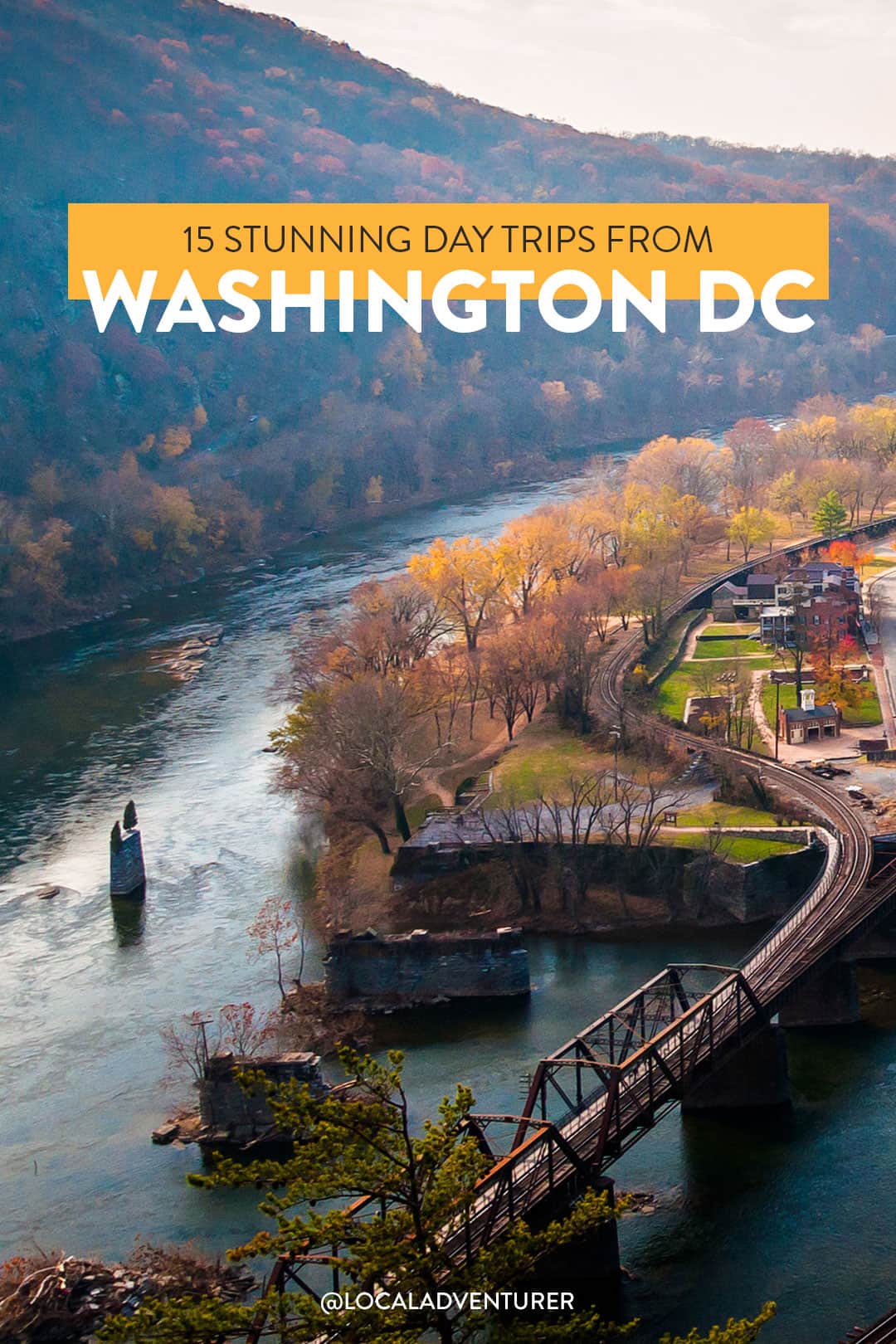 This post may contain affiliate links, where we receive a small commission on sales of the products that are linked at no additional cost to you. All opinions are always our own. Read our full disclosure for more info. Thank you for supporting the brands that make Local Adventurer possible.
Last Updated: October 9, 2020
15+ Stunning Day Trips from DC You Can't Miss
With a variety of places to visit for a quick getaway from historical to the great outdoors, these day trips from Washington DC highlight why so many people love to visit the area.
1. Great Falls Park, Virginia
Distance: 19.6 mi / 30 min (map)
Things You Can't Miss: Great Falls Overlooks, River Trail
What to Eat: Amoo's Restaurant, Chiang Mai Thai Cookhouse, Roll Play Grill
Washington DC and the Potomac River go hand in hand. The river calmly flows through the city, but if you venture up the river, you'll find yourself at waterfalls and rapids.
Great Falls Park is surrounded by green hills and feels far from the big city. To make a day out of it, bring a picnic, and enjoy a meal with the sound of the river as your background. Or go for a hike on any of the 15 miles of trails in the park, the most popular being the River Trail.
Pro Tip: Leave your swimwear at the hotel as swimming is prohibited due to the strong currents.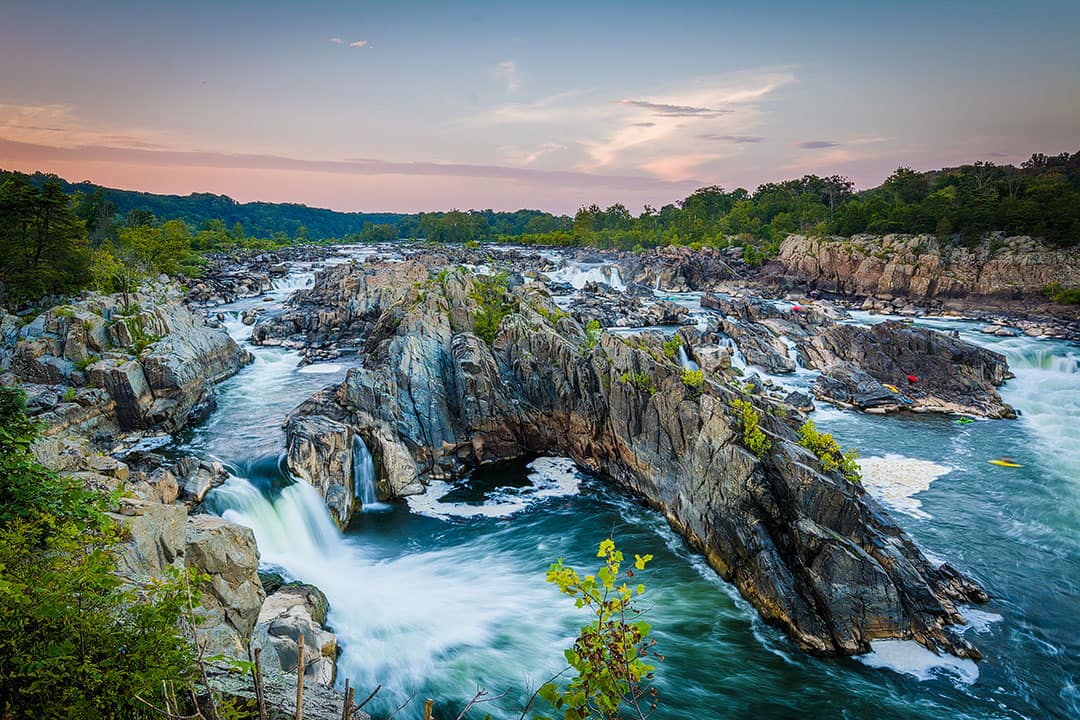 Distance: 38.3 mi / 50 min (map)

Things You Can't Miss: Fort McHenry, Inner Harbor, Maryland Historical Society
What to Eat: Thames Street Oyster House, Joe Benny's, Ekiben
In the bustling city of Baltimore, you can find significant moments of American history around every corner. Though the original Star-Spangled Banner hangs at the Smithsonian, you can see where the flag flew during the War of 1812 at Fort McHenry. Then travel to the Maryland Historical Society to see the handwritten poem by Francis Scott Key that would become the national anthem.
You can return to modern life by walking around the Inner Harbor, enjoying the shops and restaurants along the way, or journey to watery depths at the National Aquarium.
4. Harper's Ferry, West Virginia
Distance: 63.4 mi / 1 h 15 min (map)
Things You Can't Miss: John Brown's Fort, Maryland Heights, Appalachian Trail
What to Eat: Hamilton's Tavern 1840, The Rabbit Hole, Kelley Farm Kitchen
Harper's Ferry is best known for John Brown's last stand, and you can stand at the fort where he and his fellow abolitionists barricaded themselves in hopes of freeing slaves.
Walking around town, you'll fall under its charm as you tour historic buildings. A must-visit is True Treats, the only historical candy shop in the US where you can taste the evolution of candy from the 1700s to the present day. It's one experience you won't forget.
Perhaps the true charm of Harper's Ferry is found when viewing the town from above. Hike the Maryland Heights Trail for the iconic view over the town. For outdoor enthusiasts, it's worth noting that the Appalachian Trail passes through Harper's Ferry. Though doing the entire Appalachian Trail is a massive undertaking, it's exciting enough to walk a mile of this epic trail.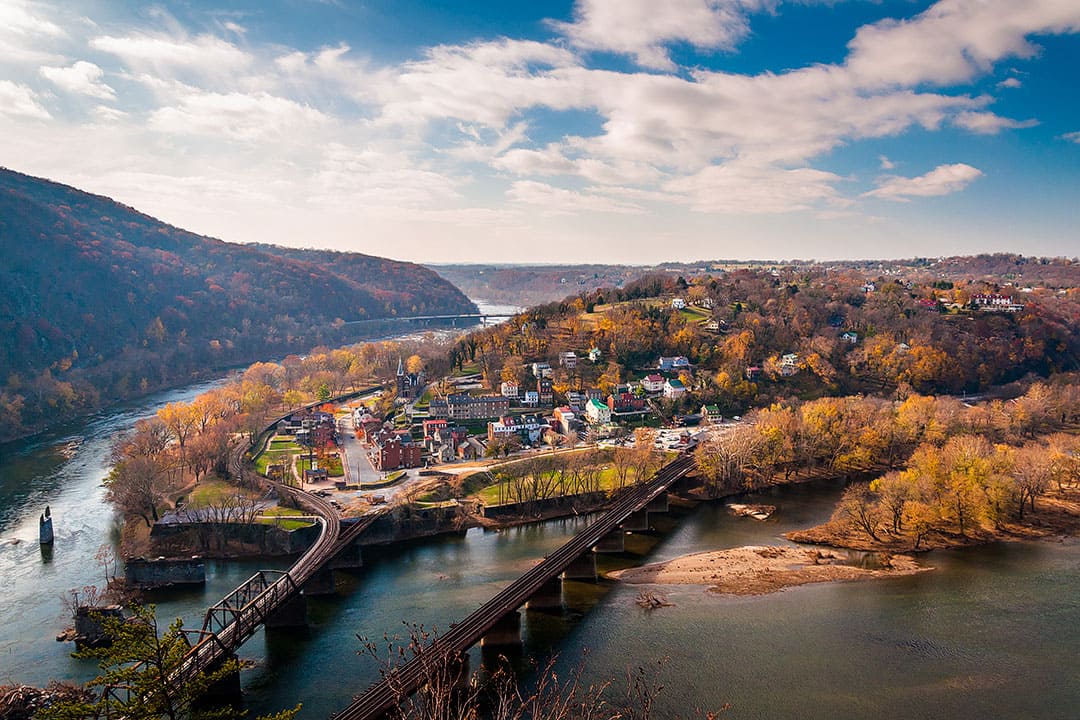 6. Gettysburg, Pennsylvania
Distance: 82 mi / 1 h 30 min (map)
Things You Can't Miss: Self-Guided Audio Tour, Jennie Wade's House, Ghost Tour
What to Eat: Food 101, Mason Dixon Distillery, The Garryown Irish Pub
Taking in the tranquil beauty of these green fields, it's hard to imagine the horrors that took place over the three days at Gettysburg. Even when listening to how events played out during your self-guided audio tour, it's impossible to take it all in.
Monuments, large and small, line the route honoring all those who fought here. Witnessing the turning point of the US Civil War is a moving experience, but there is more to see than the battlefield.
The town of Gettysburg has many historic buildings that still carry scars of the war. To glimpse daily life in the 1860s, tour the Jennie Wade House, who was also the only civilian killed during the three days of fighting. While in town, enjoy browsing the antique stores or go search for the paranormal on a ghost tour.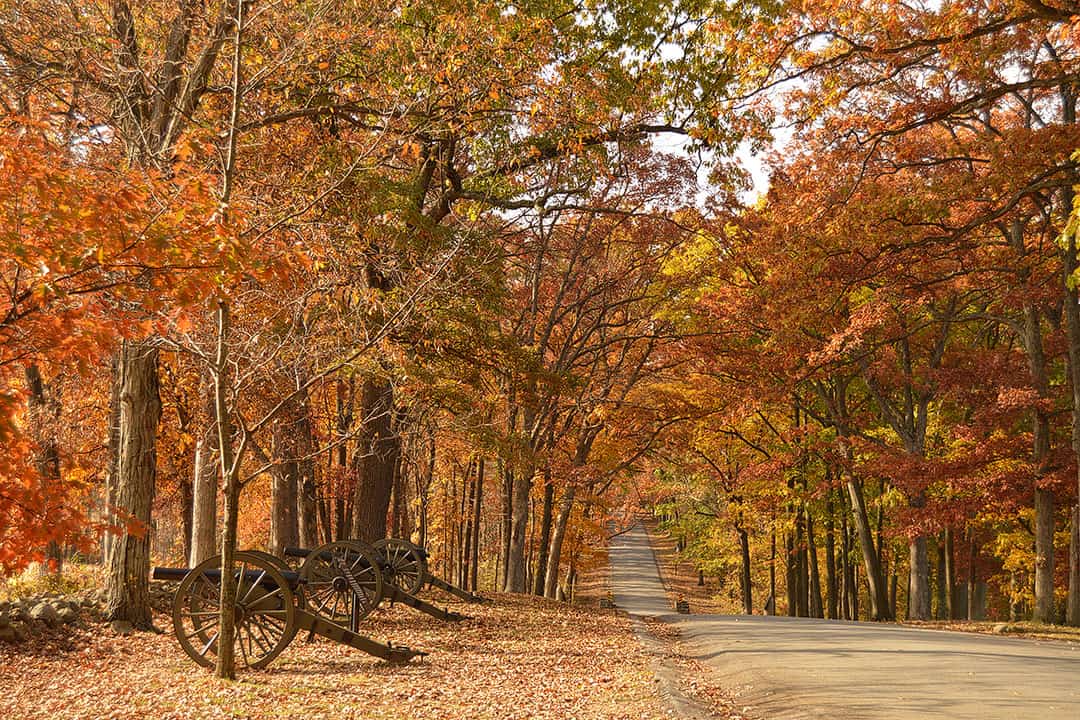 7. Luray Caverns, Virginia
Distance: 94.5 mi / 1 h 45 min (map)
Things You Can't Miss: Geology's Hall of Fame, Toy Town Junction
What to Eat: West Main Market, Triple Crown BBQ, Gathering Grounds Patisserie & Café
Journey to another world as you venture underground at Luray Caverns, the largest cavern in the eastern US. It's awe-inspiring to be in the presence of nature's sculptures that took millions of years to form. Tours take visitors through the Geology Hall of Fame and rooms that are 10-stories high.
Once you return above ground, take in the Car & Carriage Caravan Museum, Toy Town Junction, and the Luray Valley Museum.
8. George Washington & Jefferson National Forest, West Virginia
Distance: 107 mi / 1 h 50 min (map)
Things You Can't Miss: Cascade Falls, Sherando Lake
What to Eat: Woodstock Garden Café, Spring House Tavern, Woodstock Café
George Washington and Jefferson National Forest offers unbridled wilderness and unlimited outdoor activities. You can spend the day hiking, kayaking, fishing, bicycling, and more.
Highlights include the 66-foot Cascade Falls and the serene Sherando Lake.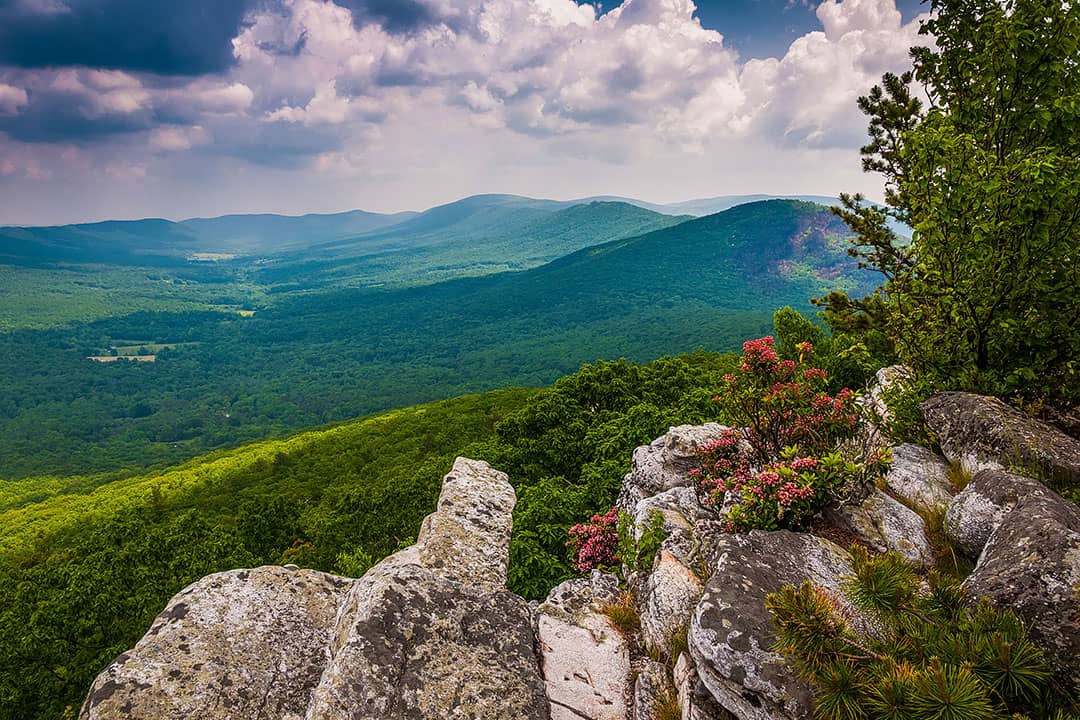 Distance: 109 mi / 2 h (map)
Things You Can't Miss: American Civil War Museum, Belle Isle, Lewis Ginter Botanical Garden
What to Eat: Secret Sandwich Society, Heritage, Bocata Latin Grill
There's no escaping history in Richmond. The capital of Virginia is older than the United States. During the Civil War, it was the capital of the Confederacy. Learn about the foundations of the Civil War and why it happened while touring the American Civil War Museum.
In addition to its history, you can also surround yourself in nature. Belle Isle is a gem situated in the James River with hiking trails and plenty of large boulders to relax along the shore. Or take a stroll in the 50 acres of colorful gardens at Lewis Ginter Botanical Garden.
10. Shenandoah Valley National Park, Virginia
Distance: 117 mi / 2 h 10 min (map)
Things You Can't Miss: Skyline Drive, Dark Hallow Falls, Old Rag Mountain
What to Eat: Blue Wing Frog, Spelunker's Burgers & Frozen Custard, PaveMint Taphouse & Grill
Shenandoah National Park was made for anyone who appreciates the outdoors. If you love a good road trip, Skyline Drive is one of the best scenic drives in the US. Snaking its way along the entire length of the national park, this 105-mile road offers nonstops views and overlooks of the endless valleys and mountains.
There are also hundreds of miles of trails to enjoy. Highlights include the easy Dark Hollow Falls trail or the popular 10-mile loop trail to the summit of Old Rag Mountain.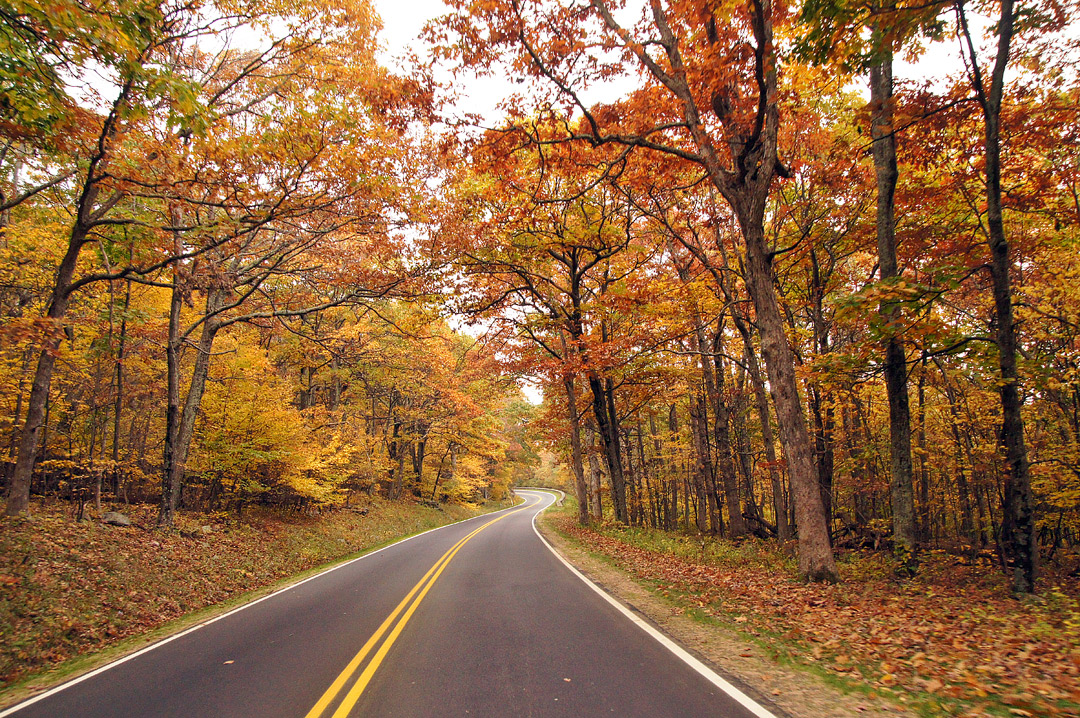 11. Charlottesville, Virginia
Distance: 117 mi / 2 h 15 min (map)
Things You Can't Miss: Monticello, Highland, University of Virginia, Vineyards
What to Eat: Croby's Urban Viddles, Ace Biscuit & Barbecue, Al Carbon Chicken
As you stroll the grounds of Monticello, you'll find it hard to think of another home that's more perfectly situated. With rolling hills stretching out in every direction, Monticello feels like its own world. Thomas Jefferson's home (designed by him) offers insight into one of the prominent founding fathers of the US.
Just three miles away is the estate of the fifth US president, James Monroe's Highland.
If you love touring campuses, the University of Virginia is one of the most stunning college campuses in the US. Take a tour of this UNESCO World Heritage site founded by Thomas Jefferson. In the afternoon, enjoy a meal at one of the many restaurants in the downtown mall or relax over a bottle of wine at one of the many vineyards in the region.
12. Hershey, Pennsylvania
Distance: 130 mi / 2 h 15 min (map)
Things You Can't Miss: Hersheypark, Hershey Story Museum, Hershey Gardens
What to Eat: Rotunda Brew Pub, The Chocolate Avenue Grill, Babes Grill House
Everyone is a kid at Hershey Pennsylvania. Relive childhood memories on the many rides at Hersheypark, and walk among the endless rows of chocolate treats at Hershey's Chocolate World. Learn about the history of Hershey, the man, the chocolate, and the town at the Hershey Story Museum.
You can find a quieter, less sugary, time at the Hershey Botanical Gardens. This 23-acre site overlooks Hersheypark.
Distance: 139 mi / 2 h 40 min (map)
Things You Can't Miss: Ocean City Beach, Ocean City Boardwalk, Assateague Island National Seashore
What to Eat: Hooked, Liquid Assets, On the Bay Seafood
When the temperatures rise, it's beach time. Ocean City is the perfect day trip from DC with its 10-miles of beach and waves. There's even a boardwalk complete with restaurants, shops, and an arcade, to round out the perfect day at the shore.
If you don't need a full day at the beach, you can get away to the Assateague Island National Seashore with its wild horses, gorgeous views of the Atlantic Ocean, and hiking trails.
14. Philadelphia, Pennsylvania
Distance: 140 mi / 2 h 25 min (map)
Things You Can't Miss: Liberty Bell, Independence Hall, Philadelphia Museum of Art
What to Eat: Dalessandros Steaks & Hoagies, Dig, Barbuzzo
Philadelphia is the birthplace of the United States and the city of brotherly love, cheesesteak, and Rocky Balboa.
Step into history at Independence Hall and see where both the Declaration of Independence and the US Constitution were debated and ratified. Then visit the Liberty Bell next door.
Philadelphia has several world class museums, including the Philadelphia Museum of Art. Its collection contains some amazing gems and you can spend hours in all the exhibits.
Even if you're not an art lover, a run up the museum's iconic steps is a must. The steps were made famous by the movie, Rocky, plus it helps to burn off all the cheesesteaks.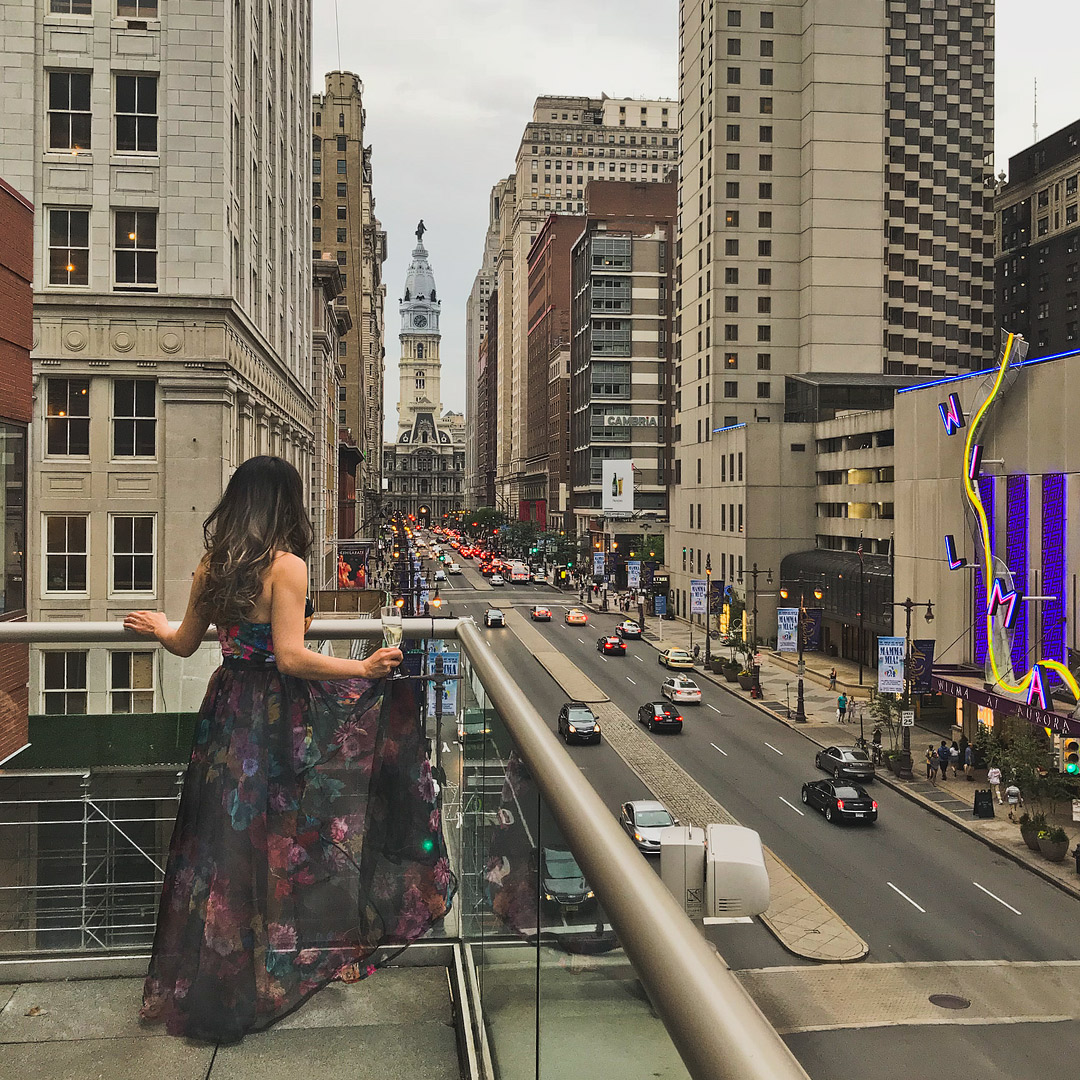 15. Williamsburg, Virginia
Distance: 153 mi / 2 h 40 min (map)
Things You Can't Miss: Colonial Williamsburg, Governor's Palace, Busch Gardens
What to Eat: Food for Thought Restaurant, Second Street American Bistro, The Hound's Tale
History comes alive at Colonial Williamsburg and you can experience it for yourself. With over 500 historic buildings, learn all about daily life and trade from a bygone era with hands-on activities.
One of the grandest buildings is the Governor's Palace, built before the American Revolutionary War. See how the wealthy and powerful lived on a tour of the building.
If you need more stimulation, feel the adrenaline rush of one of the many roller coasters found at Busch Gardens.
Map of the Best Day Trips from DC
More Day Trips from Washington DC
More Resources for Day Trips from DC
Can you think of any other amazing day trips from DC? 
Did you enjoy this post? Pin it for later
"Discovery consists not of seeking new lands but in seeing with new eyes" – M. Proust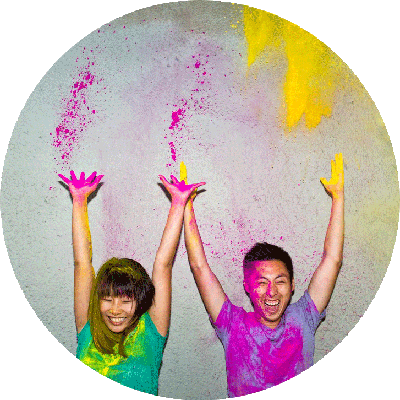 Esther and Jacob are the founders of Local Adventurer, which is one of the top 5 travel blogs in the US. They believe that adventure can be found both near and far and hope to inspire others to explore locally. They explore a new city in depth every year and currently base themselves in Las Vegas.
The post 15+ Day Trips from DC You Need to Explore Next appeared first on Local Adventurer » Travel Adventures in Las Vegas + World Wide.