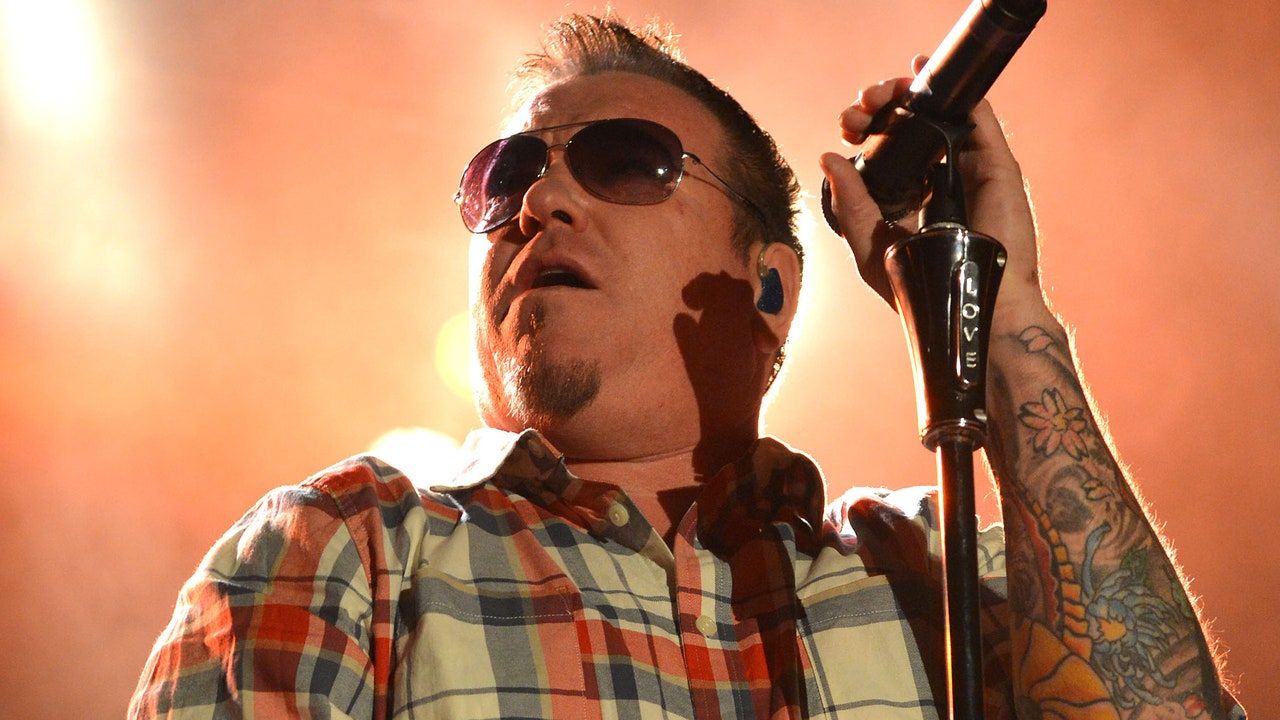 Steve Harwell, the founding singer of Smash Mouth, died today at his home in Boise, Idaho, of liver failure, The New York Times reports. The musician was 56 years old.
Harwell dealt with alcoholism and numerous health issues in the years preceding his death. In 2013, he was diagnosed with a heart condition (cardiomyopathy) and a neurological condition (acute Wernicke encephalopathy). He collapsed onstage during a concert a few years later, and, in 2021, he retired from performing following a difficult show in New York. "Ever since I was a kid, I dreamed of being a Rockstar performing in front of sold-out arenas and have been so fortunate to live out that dream," Harwell said at the time. "To my bandmates, it's been an honor performing with you all these years and I can't think of anyone else I would have rather gone on this wild journey with."
On Instagram, Smash Mouth wrote today, "Steve Harwell was a true American Original. A larger than life character who shot up into the sky like a Roman candle. Steve should be remembered for his unwavering focus and impassioned determination to reach the heights of pop stardom." Find the band's full statement below.
Before launching Smash Mouth in 1994, Steve Harwell released a single with the rap group F.O.S. (Freedom of Speech) through Scotti Bros. Records. "You know, we were just really into Chuck D and that shit at the time and I just thought, 'I want to be a rapper,'" Harwell told Stereogum of 1993's "Big Black Boots." As it turned out, hip-hop was not for Harwell, who recognized that he might not make it big in the genre.
"Around the time we were about to put out our single, this kid Snoop Dogg came out and changed everything," Harwell recalled in 2017. "I was at a radio convention in Las Vegas watching MC Hammer of all people, and I just looked at my manager, 'I'm tired of all this hip-hop shit, I want to start an alternative rock band.' He said, 'You're crazy, it was hard enough getting this.' But he followed me down the path and here we are."
Harwell formed Smash Mouth with his manager (drummer Kevin Coleman), guitarist Greg Camp, and bassist Paul De Lisle, the latter of whom still tours with the band. Smash Mouth released their debut studio album, Fush Yu Mang, in July 1997 via Interscope. The album featured a cover of War's "Why Can't We Be Friends?" and the group's first big single, "Walkin' on the Sun."