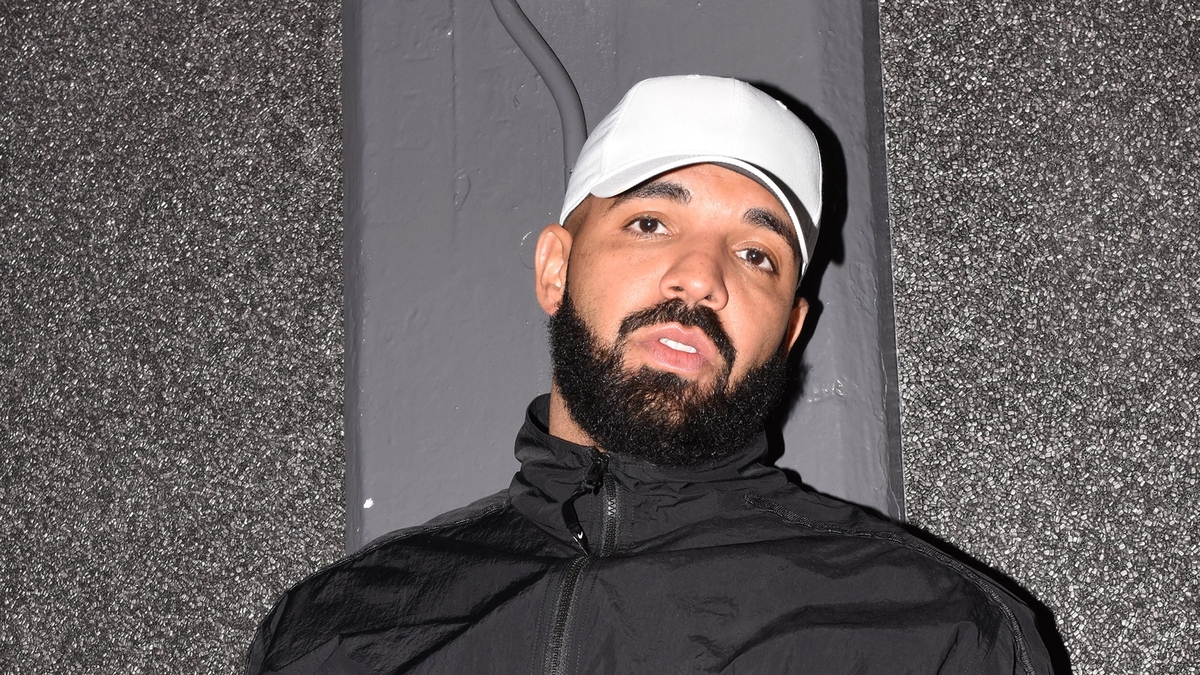 Drake's been quiet on the solo front since last fall, but that ends now. This evening, the Toronto rapper dropped a surprise new album called HONESTLY, NEVERMIND. Take a listen below.
Without any warning, Drake announced the impending album on his Instagram on Thursday afternoon. "7th studio album "HONESTLY, NEVERMIND" out at midnight," he wrote alongside an image of the album's artwork. In a follow-up post, Drake revealed the 14-song tracklist, which was executive produced by Drake alongside frequent collaborators Noah "40" Shebib, Oliver El-Khatib, Noel Cadastre, and Black Coffee. 21 Savage appears on the closing track, "Jimmy Cook's."
Drake spoke more about the project's inspiration the accompanying liner notes. He also dedicated the album to Virgil Abloh, Louis Vuitton's former artistic director, who died last year at the age of 41.
I let my humbleness turn to numbness at times letting time go by knowing I got the endurance to catch it another time
I work with every breath in my body cause it's the work not air that makes me feel alive
That's some real detrimental shit but that's that shit my perfectionist mind doesn't really mind because no one knows whats on my mind when I go to sleep at 9 & wake up at 5 – unless I say it in rhyme
I can't remember the last time someone put they phone down, looked me in the eyes and asked my current insight on the times
But I remember every single time someone shined a light in my eyes
I purposely try to forget what went on between some ppl and I because I know I'm not a forgiving guy even when I try
My urge for revenge wins the game against my good guy inside every single fckn time
I got plans I can't talk about with more than like 4 guys because the last time I shared em with someone on the outside…well that's another story for another night
I was tryna get thru that statement to get to saying I'm not @ a time in my life where pats on the shoulder help get me by
I'll take loyalty over an oh my & emoji fire
I know if it was a dark night where all the odds were against my side & my skill went to whoever took my life they'd done me off with a big smile & maybe evn post it for some likes
I know everyone that tells me they love me doesn't love me all the time especially when im doing better than alright & they have to watch it from whatever point they at in their life
I got here being realistic
I didn't get here being blind
I know whats what and especially what and who is by my side
Honestly…Nevermind.
DEDICATED TO OUR BROTHER V
—Drake
HONESTLY, NEVERMIND marks Drake's seventh studio album and is the follow-up to the lackluster Certified Lover Boy, which he released last September. Shortly thereafter, the Toronto rapper reunited with Kanye West and joined his former rival for their Free Larry Hoover Concert.
Of course, Champagne Papi hasn't stayed completely off the radar in 2022, linking with Gunna ("P power"), Future ("WAIT FOR YOU" and "I'M ON ONE"), and Jack Harlow ("Churchill Downs").
HONESTLY, NEVERMIND Tracklist:
01. Intro
02. Falling Back
03. Texts Go Green
04. Currents
05. A Keeper
06. Calling my Name
07. Sticky
08. Massive
09. Flight's Booked
10. Overdrive
11. Downhill
12. Tie That Binds
13. Liability
14. Jimmy Cooks