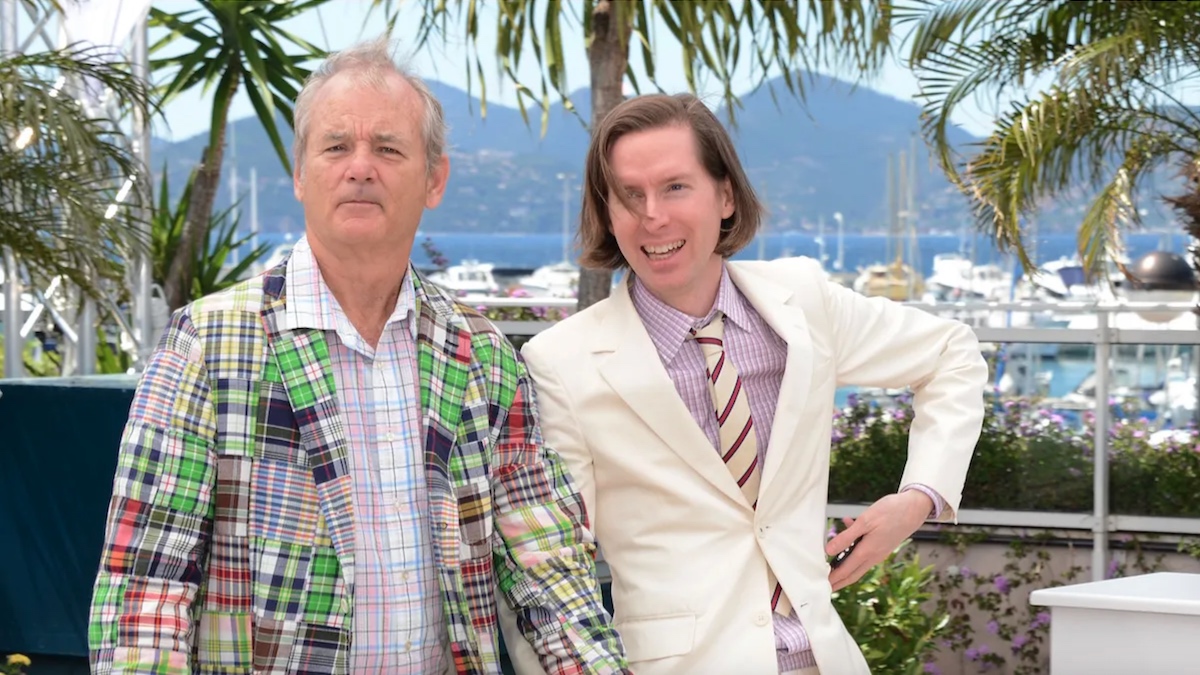 Earlier this week, Focus Features revealed highly-anticipated details about Asteroid City, the latest from Wes Anderson — and Bill Murray, a top Anderson regular, was noticeably absent from the cast list. Per Variety, the actor contracted COVID-19 shortly before production was scheduled to begin, leading his role to being recast. Reportedly, Steve Carell replaced Murray in the film.
Anderson wrote Asteroid City — which is billed as a "poetic meditation on the meaning of life" — with his frequent collaborator Roman Coppola. Its galactic story takes place in a fictional American desert town in the 1950s, with the town's Junior Stargazer convention serving as a backdrop "for scholarly competition, rest and recreation, comedy, drama, romance, and more." It would've been Murray and Anderson's 10th film together.
The confirmed cast for Asteroid City includes a handful of Anderson's loyal go-tos, including Jason Schwartzman, Edward Norton, and Adrien Brody. It'll also star Tom Hanks, Margot Robbie, Scarlett Johansson, Jeffrey Wright, Tilda Swinton, Jeff Goldblum, Liev Schreiber, Maya Hawke, and Bryan Cranston. It's unclear who took over the role that originally went to Murray.
Asteroid City hasn't gotten an official release date yet. Whether or not it makes waves at awards season is yet to be determined, but either way, we'll see you at the box office. Then, we'll add it to our ranking of Wes Anderson's films to date.
Anderson's film isn't the only project Murray has had to postpone or skip out on recently; back in April, production was suspended on Aziz Ansari's directorial debut Being Mortal has after a complaint was made against Murray for inappropriate behavior. The actor explained: "I had a difference of opinion with a woman I'm working with. I did something I thought was funny, and it wasn't taken that way… The company, the movie studio, wanted to do the right thing, so they wanted to check it all out, investigate it. and so they stopped the production."