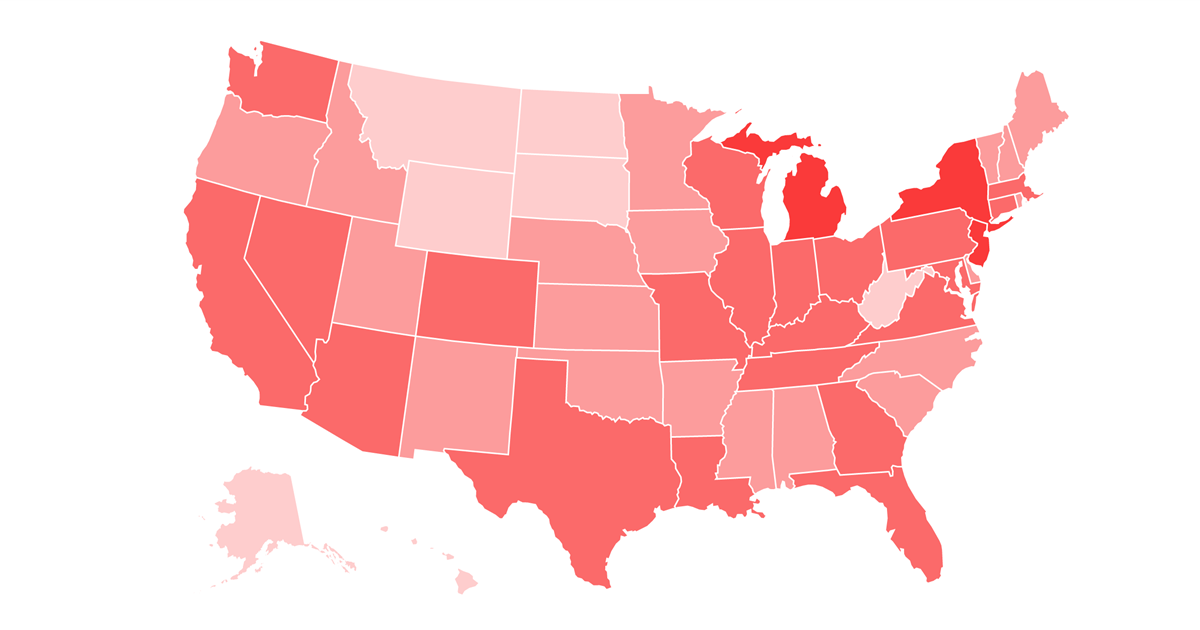 COVID-19 has killed tens of thousands of Americans from Guam to the continental United States to the U.S. Virgin Islands.
The disease, which has shuttered businesses nationwide and sent the economy into a tailspin, has claimed the lives of more than 180,000 people since the end of February. New York, New Jersey and California have seen the most deaths.
The map below tracks the number of coronavirus related deaths in each state, U.S. territory. It will be updated daily between 10 a.m. and 11 a.m. ET and again between 6 and 7 p.m.
You can see charts and data on the number of coronavirus deaths in the U.S. here.