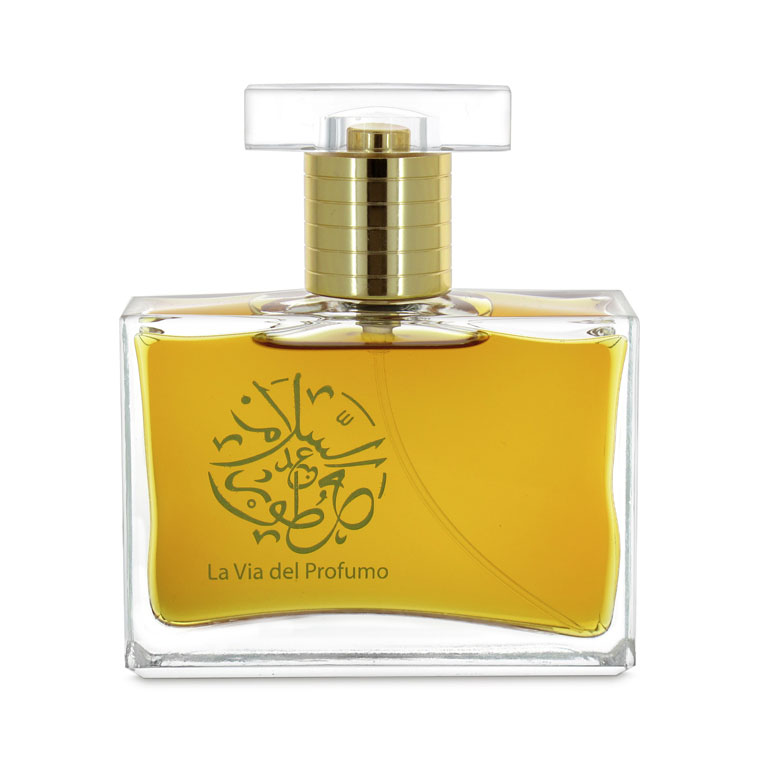 La Via del Profumo Milano Caffe Eau de Parfum pulls out the less commonly played up facets of coffee initially; the coffee here is dark, bitter, and green with more medicinal notes, which then merges with spices (that read as cumin and cardamom to me). I didn't experience chocolate or cappuccino so much as woodiness with savory spices, subtle sweetness, and eventually, more ambery resins in the drydown.
It is inspired by the city of Milan (in Italy) and its "aroma of coffee" that is blended with "chocolate" as "residents of that marvelous city add cacao powder to cappuccinos and place a single square piece of chocolate next to [a] cup of coffee." The notes are listed as: coffee, cappuccino, chocolate, iris, woody notes, spicy notes, opoponax, tonka bean, and amber.
Scent Development
It opened with dark, almost green, coffee beans that were slowly, finely-ground, letting loose their aromatic qualities–slightly woody, earthy, and nutty. This was about a darker coffee note–there was no caramelized in the opening at all, which can be common for "coffee" fragrances. There were aromatic, woody notes that came through after five minutes, almost something akin to cumin or cardamom in the mix of spices along with a suggestion of seeping resins.
From there, it grew more spiced–somewhat savory and aromatic with green leanings–and woody with a medicinal quality. It stayed in this phase for awhile before eventually turning slightly sweeter, more resinous, and woodier with less overt spice beginning around the third hour and lasting through the drydown which was a haze of ambery-woods.
Application
For testing, I used 1/3 of a 0.7ml sample vial dabbed to the underside and topside of my wrist area. I used an unscented moisturizer prior to applying the scent as I found scent did not hold well here otherwise.
I purchased my sample in February 2022; fragrances are known to be reformulated over their lifetime , so be mindful of when a review was made, e.g. a review from 2010 may not reflect what the same-named perfume smells like in 2022.
Longevity
It lasted for five hours until it was a skin-scent and about eight hours before it was quite difficult to detect on my skin. It had light projection and little sillage, and the projection was only a few inches above my skin less than an hour in.
Personal Thoughts
I was surprised that the coffee was such a short-lived part of the journey, which was definitely the part I was most looking forward to personally! I wish I was able to detect the chocolate note, too, but alas, it was quite different than my expectations. For something that is a bit more intense on more savory spices with woodiness, I prefer Maitre Parfumeur et Gantier Santal Noble, which also has better longevity on my skin.
Available Sizes
50ml for $140
33ml for €75
15.5ml for $50
0.7ml sample for $7
Where to Buy