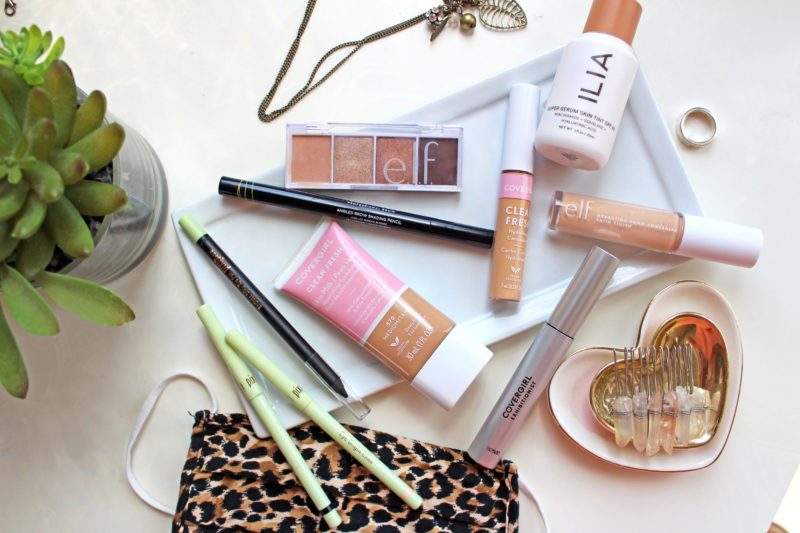 Mask life is here and it doesn't seem like it's letting up anytime soon. At first, I was skipping makeup and living in lounge clothes but I've pulled it together and found that getting dressed for the day and putting on some makeup really helps me feel put together and to feel some normalcy during these weird times. But a full face of makeup just doesn't always make sense these days, does it? 
We've all heard of maskne (acne caused by wearing a mask), and maybe some of us (ahem, me) thought it wouldn't happen and went full face anyways. Can you guess who was kicking themselves? Now that I'm older and a few months wiser (haha), I thought I would share which cruelty free makeup works best for keeping maskne at bay, and looking fab while wearing a mask out.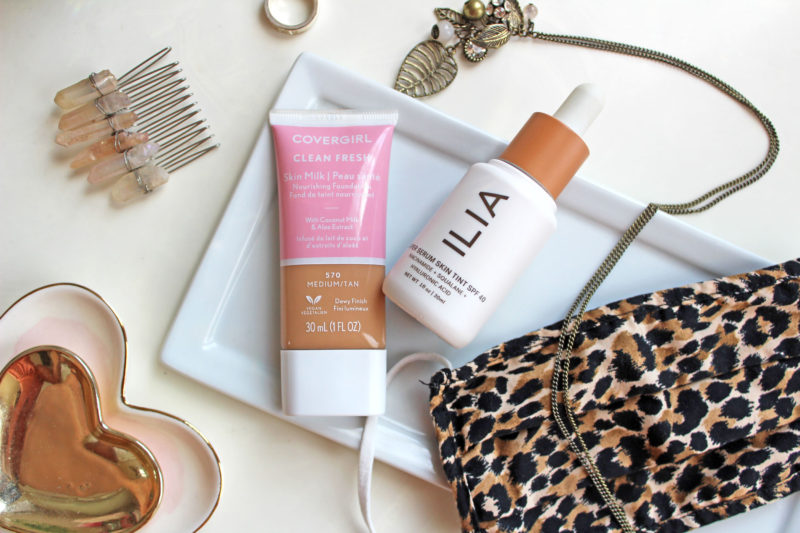 First things first, try to keep foundation type products light and only apply where needed. I'm in a cruelty free tinted moisturizer phase so my skin is able to breathe a bit more than days where more coverage is needed.
My cruelty free favorites at the moment are Ilia Super Serum Skin Tint with SPF 40 and CoverGirl Clean Matte BB Cream (not pictured). I love that the clean beauty Ilia Beauty option already has SPF built into it, along with hyaluronic acid in its formula to hydrate the skin. CoverGirl Clean Matte BB Cream is an awesome affordable option for a hydrating foundation that is water-based and breathable. CoverGirl Clean Fresh Skin Milk (vegan) is also a great option for those who have normal to dry skin (the formula features coconut oil which can be pore-clogging who those who are already acne-prone). We should note that keeping the skin hydrated can help reduce friction and irritation from masks. 
Still worried about breakouts? Skip complexion products entirely underneath the mask and stick to a light moisturizer that has ceramides or hyaluronic acid to simply keep the skin hydrated.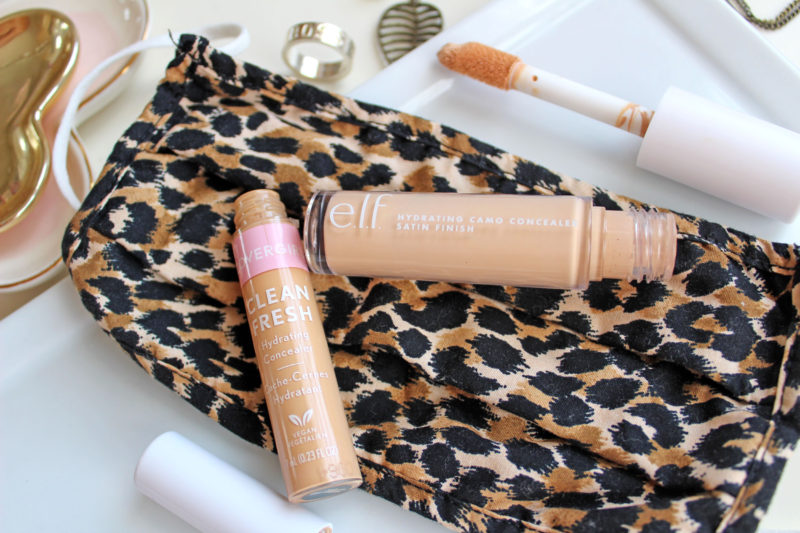 I still wear concealer under my eyes most days and choose fuller coverage or less coverage on a day to day basis. On light days, I really enjoy CoverGirl CleanFresh Hydrating Concealer when my undereye area only needs a little help. It does have buildable coverage (light to medium) but I typically use one layer with my Beauty Blender on "good days". The CleanFresh option is vegan and produces a luminous finish which I enjoy. If you need more coverage, E.L.F's Camo Concealer has become wildly popular for its ability to offer matte full coverage without caking, and it has several shade options to choose from.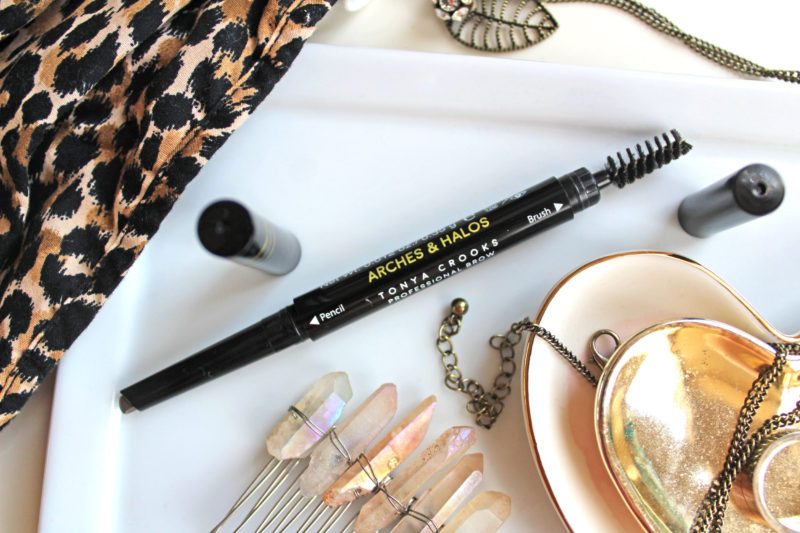 There is no need to use blush or highlighters when a mask covers half of your face, making your eyes the main focus when you are out and about. Leaping Bunny certified, Arches and Halos brow products can help shape and define brows on a budget with their family of products (and you can find them at Target!).
I personally love the Angled Brow Shading Pencil because it allows me to do thin hair-like strokes as well as large shading with its angled tip. It has a spoolie, comes in 8 shades, and isn't too hard or too soft making it my go-to brow product because of it's ease. Pencil not your thing? They also have powder, pomades, and mousse available to fit your brow needs!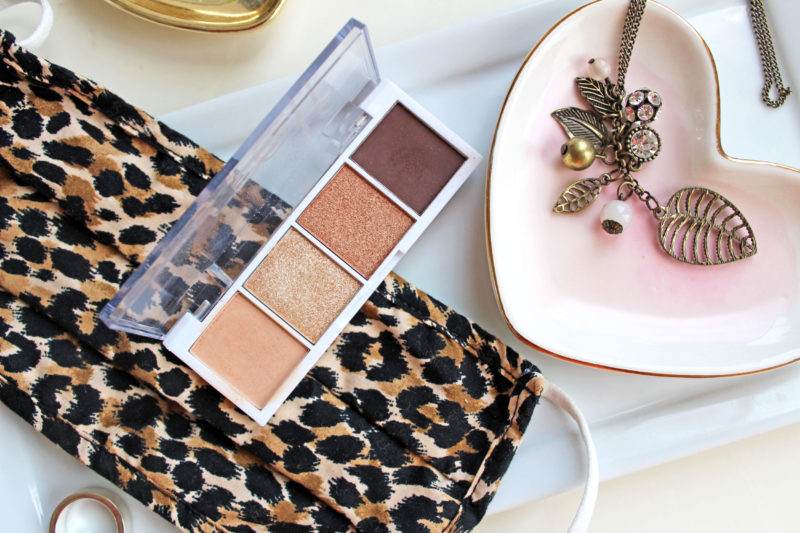 Eyeshadows are a great way to pull focus on the eyes. Whether your style is bold and colorful, or soft and natural, it's a fun way to still add an artistic touch to any look. I've enjoyed going fairly natural with shade selection and love the new ELF Cosmetics Bite Size Eye Shadow palettes ($3!) which include four coordinating shades with a mix of matte and shimmer shades. With a darker shade to work into the crease and a brightening shimmer shade to apply to in the inner corner of the eye, I create a no-fuss, eye-brightening look with the Cream & Sugar palette (pictured).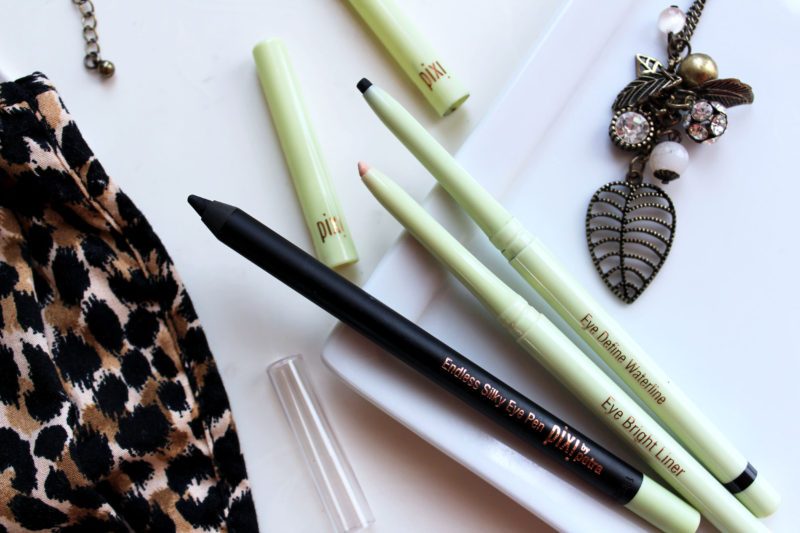 Lining my eyes gives my lashes a bit of a boost since they are quite short and need all the help they can get. A sure-fire favorite is Pixi Beauty Endless Silky Eyeliner, the Eye Define Waterline, and Eye Bright Liners. While it might seem a bit crazy to use three liners at one time, it truly makes my eyes pop. The Eye Bright Liner is a soft nude-pink that I use on the lower waterline to look "awake". Eye Define Waterline liner is applied to my upper waterline and is a true game-changer for limp-lashed girls like me. I honestly don't know why I haven't been doing this forever, but better late than never! And the Endless Silky Eye Liner is what I apply to my actual lids. My favorite colors? RoseGlow or Black Cocoa in a very thin line.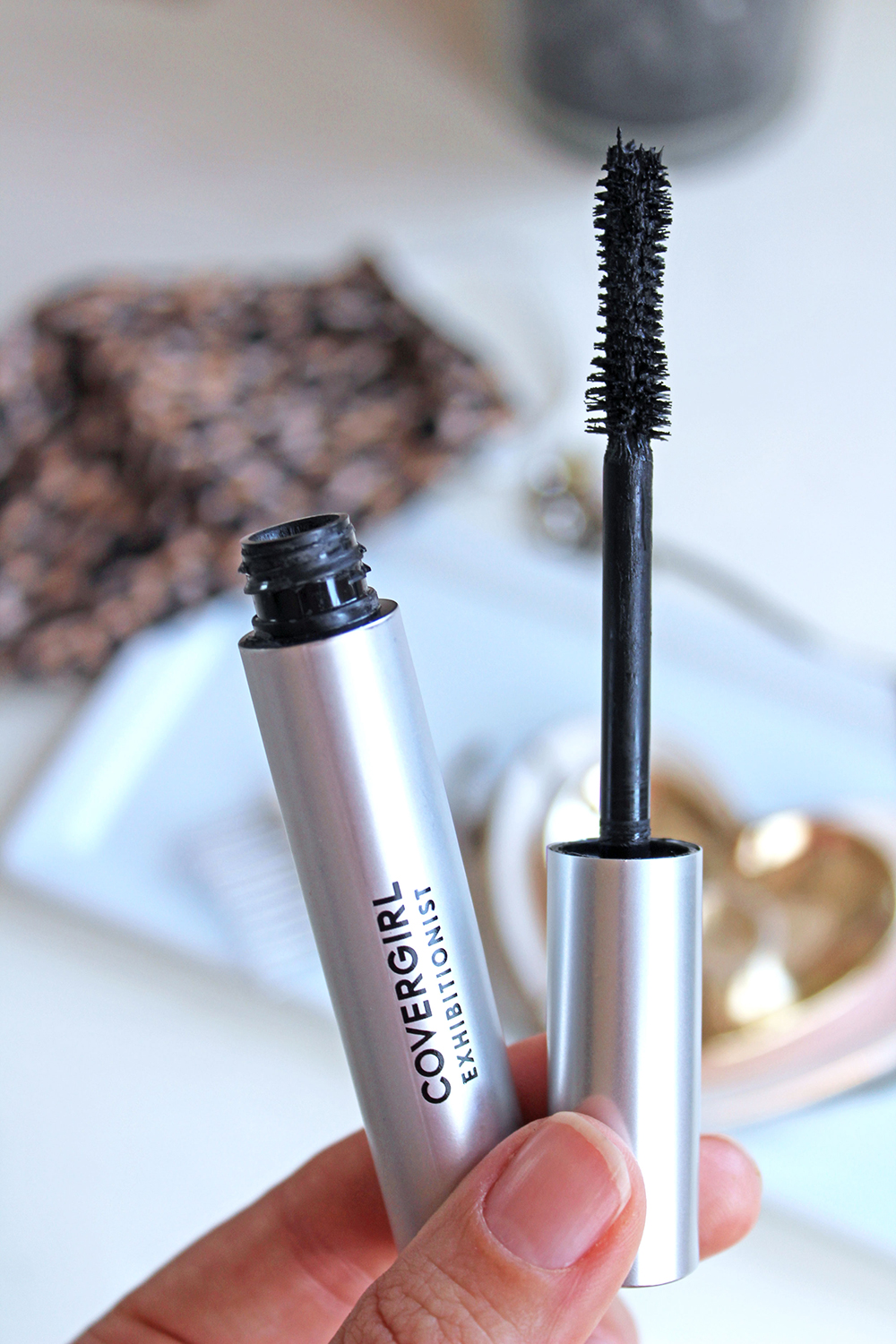 We can't forget the lashes now! I have probably a dozen different mascaras in my vanity but always tend to reach for a select few more than others. CoverGirl's Exhibitionist Mascara gives me some volume, but in a believable way and I love it. The formula doesn't flake, the brush coats my lashes with ease, and also comes in a waterproof formula. And this is coming from someone who usually loathes a volume formula and will take a lengthening mascara 99.9% of the time — it's really good! Want a true lengthening mascara? Take a chance on NYX Doll Eye Mascara which has fibers to let those lashes stretch without clumps!
Lastly, I love wearing a pair of faux lashes but most days that's too much work. But for those days when you want to glam things up, Lyda Beauty Synthetic Mink Lashes add a that extra wow factor you want. Soft and durable, these sets will last quite a few uses and look gorgeous on!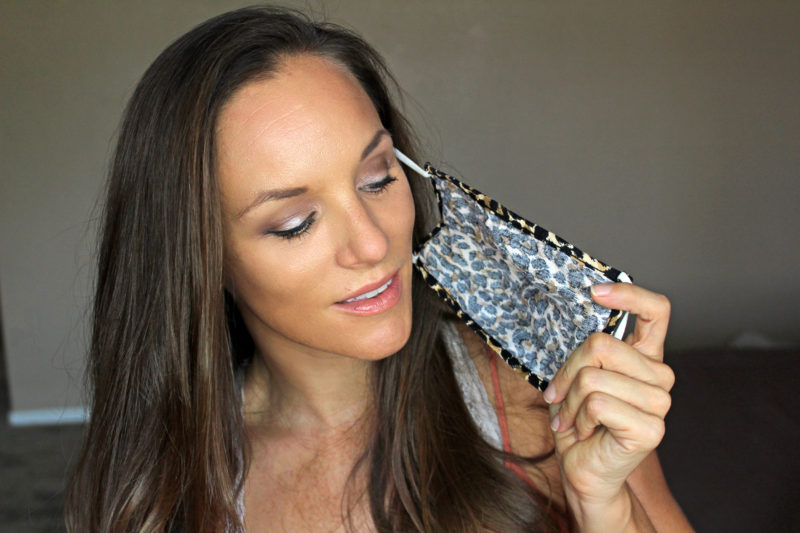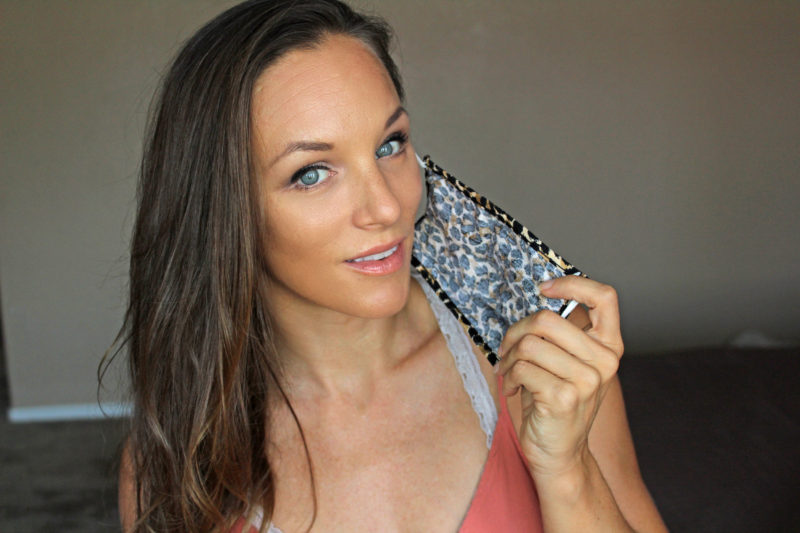 What suggestions do you have for makeup days when you have to wear a mask? Share in the comment section below!
Cruelty Free Mask Makeup Faves:
Ilia Super Serum Skin Tint with SPF 40
CoverGirl CleanFresh Skin Milk Foundation
CoverGirl Clean Matte BB Cream
CoverGirl CleanFresh Hydrating Concealer
Arches and Halos Angled Brow Shading Pencil 
ELF Cosmetics Bite Size Eye Shadow
Pixi Beauty Endless Silky Eye Liner
Pixi Beauty Eye Define Waterline
CoverGirl's Exhibitionist Mascara