Sunset Strip
ColourPop Sunset Strip Instant Crush Matte Blush ($12.00 for 0.183 oz.) is a medium-dark coral with warmer, more orange-leaning undertones paired with a soft, matte finish once the product dried down.
Semi-sheer coverage; buildable to high medium
Lightweight, thin, emollient without feeling overly wet
Applied evenly and smoothly, naturally wanted to sheer out
Long-wearing (8 hours before fading noticeably)
FURTHER READING: Formula Overview for details on general performance and characteristics (like scent).
These are the dupes the editor has pulled but not yet rated and officially entered.
Formula Overview
$12.00/0.183 oz. – $65.57 Per Ounce
The formula is supposed to have "semi-sheer" coverage that can be built up and has a "natural-looking flush" paired with a "natural matte finish." They had a very creamy, lightweight texture–almost a little clay-like where it felt like it had a lot of slip but wasn't as "wet" as expected. It took about 15 to 30 seconds for it to dry down for the most part, and it wasn't unmovable but it wasn't tacky or prone to transfer.
The pigmentation was semi-sheer, as marketed, and it was somewhat buildable, but I felt like building up more than half a layer or so felt like it moved the product around more than desired and resulted in foundation that was more prone to lifting on that attempt at a second layer (first layer was fine). If building up product, I would recommend using a stippling brush for the second layer!
It had a soft-set, so it didn't fully dry down and become unmovable, but it wasn't quite powder-like and still had a "natural matte" finish as the brand touted. The products blended out easily, sat well on bare skin and on top of foundation, and lasted around eight hours on me.
Browse all of our ColourPop Instant Crush Matte Blush swatches.
Ingredients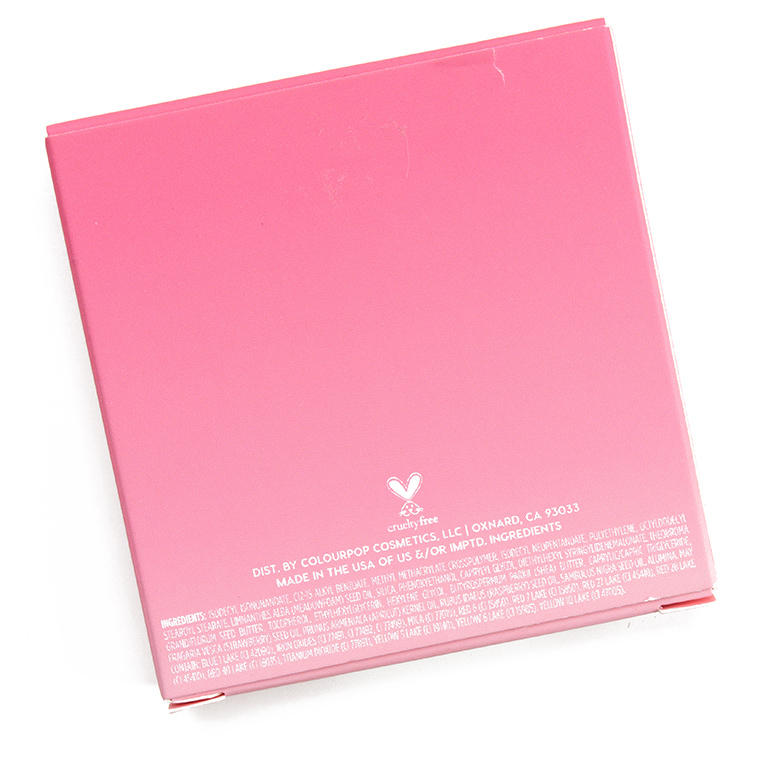 We're here to help you make better beauty purchases that you'll enjoy and love! We recommend signing up to take advantage of personalized features like tracking products you own, viewing dupes that you already have, and more!
Here are some useful resources for you:
Compare Any Two
Curious how two shades compare to each other? Type in the shades below to get instant side-by-side swatches!