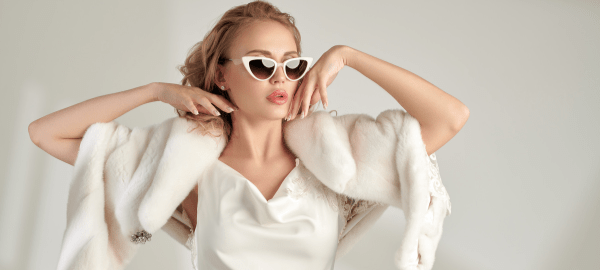 Wedding season is in the air! With not one, not two, but three of Kourtney Kardashian's weddings flooding all of our social feeds, we gained some serious eyewear inspiration that you'll love! So it's time to get your best looks ready because, who knows, multiple weddings may be the newest trend of 2022.
Whether you'll be in a sunny location or want to cover up your watery eyes, your look isn't complete without a lavishing pair of stylish sunglasses.
We have a pair for women, men and kids to enjoy any ceremony, no matter the venue. So, mix and match with your other half, or get the whole family looking sharp for the wedding of a lifetime.
Sunny Golden Santa Barbara
Ladies and Gents, here's the perfect pair to match your significant other. Let's start with the retro cat-eye Gucci GG0977S, a spectacular and detailed gold frame. The temples are unique, as they resemble a beautiful chain with two heart pendants embedded with the Gucci logo. It's like glasses and earrings, all in one!
Our second pick is this nifty pair of Marc Jacobs MARC sunglasses worthy of an invitation to another Travis and Kourtney wedding. The round gold frame is yet another classic look that will suit angular face shapes.
Once you've made a toast to the lovely new couple and impressed them with your look, jump into your convertible and drive off into the sunset with stylish UV-protected sunglasses! In true Kardashian fashion, everyone will know you're just trying to live life!
Impersonating a Las Vegas Look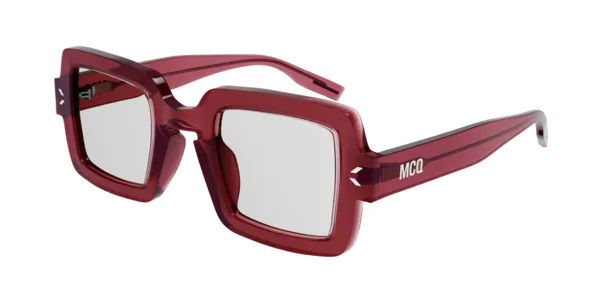 What happens in Vegas, stays in Vegas. But lucky for us, Kourtney Kardashian's wedding and her glam looks were not left behind.
If you're bringing this pair of MCQ MQ0326S to Vegas, you'll for sure want to bring them back with you. Be bold, big and beautiful through full-rim square frames that show you're the life of the party both before and after the wedding ceremony.
The frames are also lightweight and durable, so you won't have to worry about feeling weighed down as you party like the Kardashians in Vegas!
Mamma Mia, You're in Portofino
The 3rd time is a charm, and so is the final (maybe) location for Kourtney Kardashian's wedding in Portofino.
With our LMNT collection, we want to pay homage to some of Kourtney's looks that feature smaller shaped frames. And who doesn't love black glasses to suit any outfit?
You can rock an original cat-eye frame with our LMNT Charile C4 and have fun trying on the various colours available with our Virtual Try-On. Or, opt for a more classic cat-eye with the LMNT Slade C1. The blue lenses are an excellent match for any short or long dress you may wear.
Posh & Porsche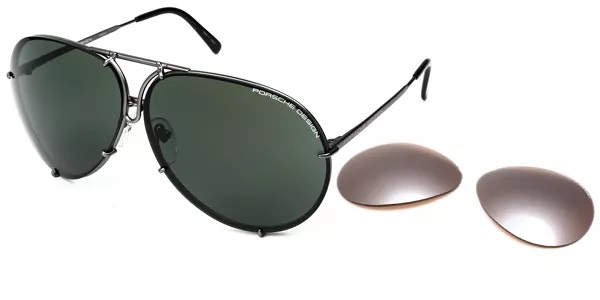 If you're looking for more sunglasses for weddings, why not take inspiration from another Kardashian sister.
Change up your look with a pair of glasses that come with two different lenses. The Porsche Design P8478 C is a popular go-to for Khloe Kardashian. They're a great stylish pair made with quality titanium frames to assure comfort even after a long ceremony.
They're also great for the after-party look, or the morning after when you could use a bit of help covering up your (probably) tired eyes.
The pilot frame will suit diverse face shapes and complement your facial features. If you need a prescription, check out the range of trendy Porsche Design eyewear or our endless line of prescription sunglasses.
Ray-Ban for Big Families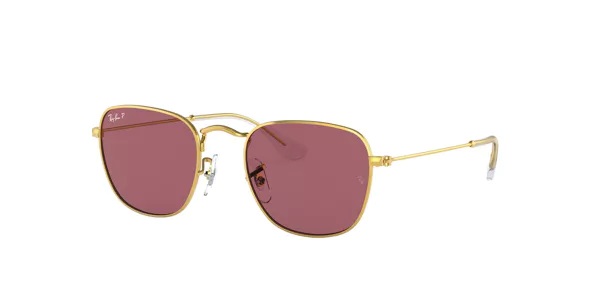 Who doesn't love when a big family matches? Even your kids can make a bold entrance at a wedding! Explore a range of trendy kid's sunglasses for all ages at SmartBuyGlasses.
This pair of Ray-Ban Kids RJ9557S in a gold wayfarer frame will suit any occasion, formal or casual. The purple lenses offer great protection against glare through polarised lenses. They are also available in green and blue. I mean, how cute would these be on the flower girl?
If you have a few kids, shop our range of everyday eyewear for less but still look dapper for a Kourtney Kardashian wedding theme.
Till Death Do My Sunnies & I Apart
Is your next wedding location in Iceland or the Bahamas? Fret not. We have you covered with both designer and affordable eyewear that will complete your outfits.
We may not be wedding planners, but SmartBuyGlasses has eyewear for you to stay true to your personality and style. Love to wear sustainable eco-chic eyewear? Discover our Arise Collective ECO collection!
Just remember to "…cry at the end of the day. Not with fresh makeup." Live out Kourtney's motto by preparing — because they may even have the fourth wedding in the works!