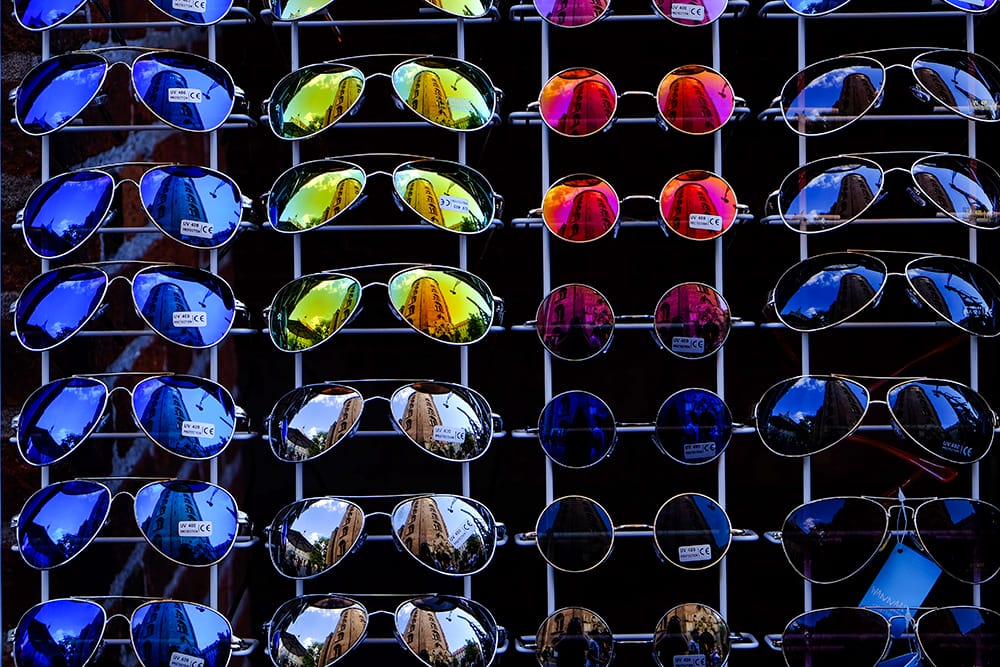 Halloween has come and gone. We are now well into November. That means the annual Christmas shopping season has begun. If you are not yet thinking about Christmas sales, it is time to start. The final two months of the year represent a great opportunity for you to really boost your sales revenues.
Do not fall into the trap of believing that people are not thinking about sunglasses at this time of year. They are. With some creative marketing and a few promotional deals, you can make the link between designer sunglasses and Christmas shopping lists. You can promote designer sunglasses as one of the best gifts to give this year.
Go for the Skiers and Snowboarders
One of your biggest sources of revenue this time of year are skiers and snowboarders. Consider that even in the midst of the coronavirus crisis, skiing and snowboarding are outdoor activities that do not necessarily require people to be bunched together. It's hard to imagine any ski resorts staying shut down this winter.
You would be wise to target skiers and snowboarders with special Christmas season promotions. Perhaps a BOGO is in order. Buy one pair of sunglasses for the slopes and get a second pair to wear around town for free. You can even push sports sunglasses for that first pair.
Another suggestion is to team up with other retailers to create gift packs. You could create a gift pack featuring a pair of your latest and greatest sunglasses with a wool cap and a scarf. That would be a great gift idea to aim at teens and preteens.
Remind Customers of Spring Travel
Another revenue stream is the spring travel market. Believe it or not, people are already thinking about spring travel by the time Christmas arrives. A lot of people give gifts that have nothing to do with the winter months. They are seasonal gifts that recipients will only be able to use once the snow melts and the sunshine returns.
Along the same lines, some of your customers will undoubtedly be gifting one another late winter trips to warmer climates. It happens all the time, especially with late winter trips to Florida, the Caribbean, and other similar destination.
Why not create a holiday promotion inviting customers to buy new sunglasses for the entire family, in anticipation of that Florida trip planned for February? Remind them that they will pay less for your sunglasses compared to similar products at their resorts. Encourage them to buy from you before they go. They will save money that way.
Creativity Is the Key
The point of all of this is to say that it is still possible to sell designer sunglasses in the winter. And in fact, the Christmas shopping season is an opportunity for you to generate quite a bit of revenue. Just remember that creativity is the key. It is the creative marketing campaign that truly gets the attention this time of year.
In the meantime, make sure your winter season inventory is up to snuff. Some of the sunglasses you stocked for spring and summer will not sell this time of year. No worries. You can leave them in the storeroom until next spring. Meanwhile, check out our inventory for the latest and greatest styles for winter.
In closing, we understand this is been a tough year for retail. It has been an especially tough year on our industry with more people staying home. Just remember, it will not last forever. Keep driving sales the best you can now, and you will do much better when the coronavirus crisis finally breaks.
The post If You're Not Thinking Christmas Sales, It's Time to Start appeared first on Wholesale Sunglasses Blog.