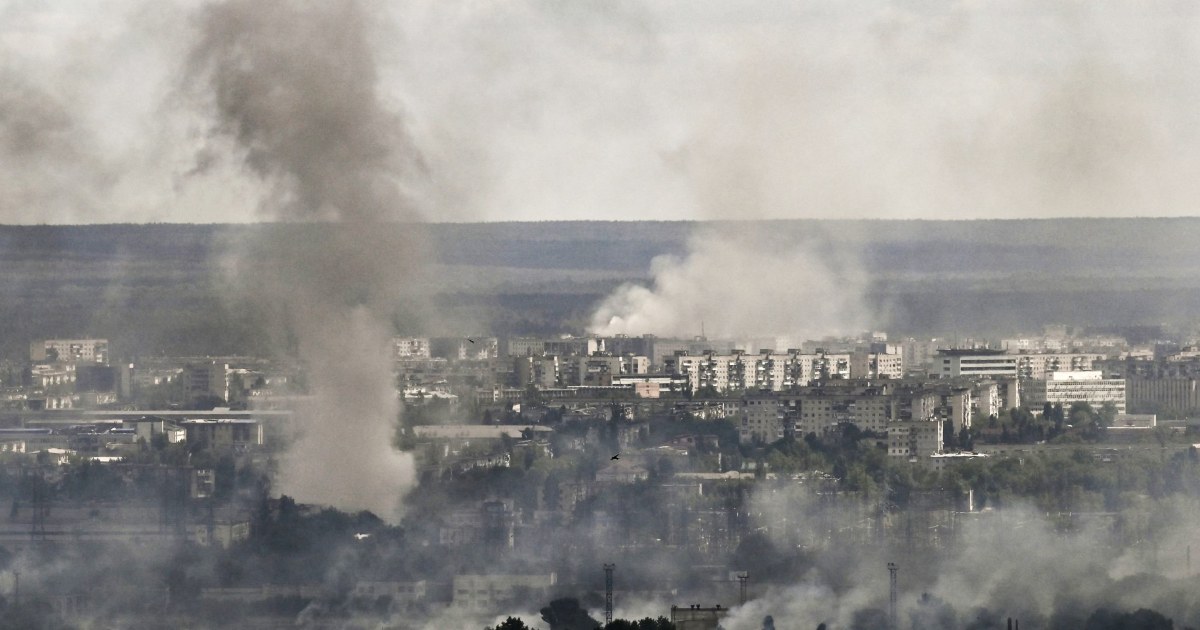 Ukrainians have, in effect, already lost the critical infrastructure in Sievierodonetsk and could be looking for "a sensible withdrawal" from the city, Michael Clarke, professor of war studies at King's College London, said. The city "is not that important strategically, but it has become symbolically important, like Mariupol, and the Russians are putting a lot of effort into taking it," Clarke added.
He expects the Ukrainian forces to retreat to Lysychansk, make another stand there and hold it for as long as they can. Lysychansk sits on higher ground and Russian troops would have to cross the Siverskyi Donets river to attack it.
Losing both would hand Russia full control of Luhansk, a key goal of the Donbas offensive that has become the focus of its war after earlier setbacks highlighted by a pullback from around the capital, Kyiv.
Zelenskyy reiterated earlier this week that Ukraine will ultimately seek to regain control of all of its territory now occupied by Russia.
But while retreating now may make military sense for Ukraine, it would come as a blow that may not be so simple to reverse.
The Ukrainian political and military leadership is faced with a dilemma when it comes to Sievierodonetsk, said Michael A. Horowitz, a geopolitical and security analyst who is the head of intelligence at the consultancy Le Beck International.
"If we are heading towards a long war of attrition, I think losing a big city like Sievierodonetsk and having no prospects of potentially taking it back is going to be a big problem for Ukraine — it's not going to mean that the Ukrainians are losing the war, but it's still a pretty big setback," Horowitz said.
"At the same time, militarily — there are certain realities that the Ukrainian military leadership is trying to take into account," Horowitz added. "The city is almost surrounded, and any time you send reinforcements there, that's manpower that you won't have for potentially other battles."
Associated Press and Reuters contributed.