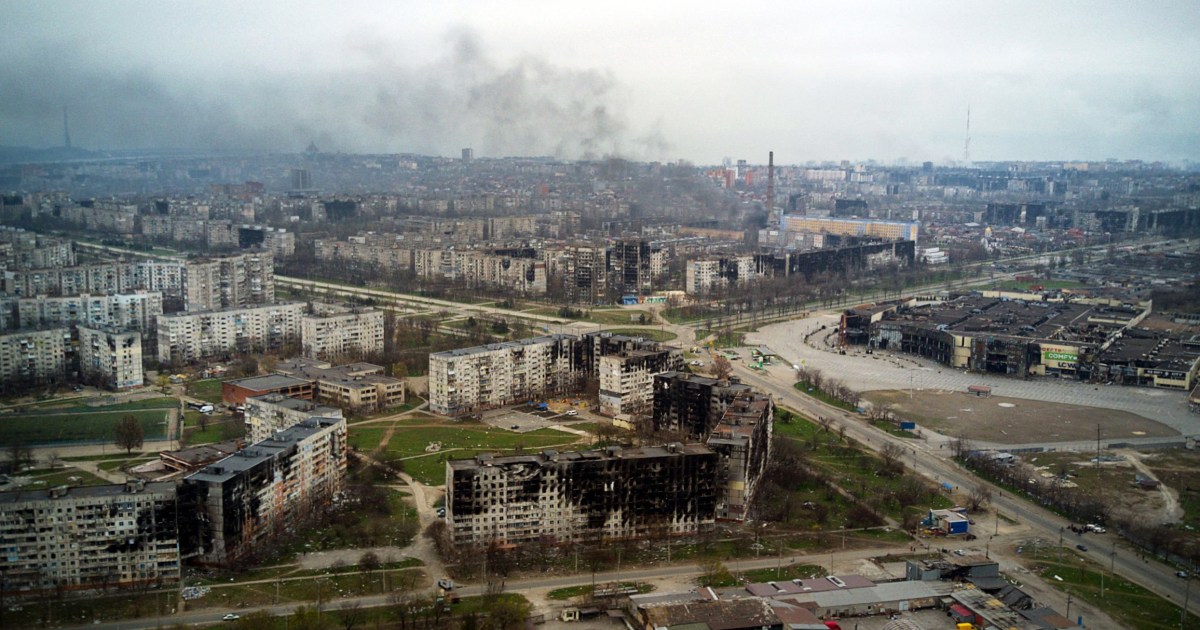 Reuters saw five buses carrying troops from Azovstal arrive in the nearby town of Novoazovsk late Monday. In one, marked with a Z like many Russian military vehicles, men were stacked on stretchers on three levels. One man was wheeled out, his head wrapped in bandages.
Ukrainian President Volodymyr Zelenskyy said in a video message late Monday that it was "a difficult day" but, "like all others, is aimed precisely at protecting our country and our people."
"Ukraine needs Ukrainian heroes alive," he added.
The Ukrainian military statement said the soldiers' stand had not been in vain, as they were able to slow the progress of 20,000 Russian troops and prevent the rapid capture of Zaporizhzhia, a city to the northwest.
Holding up Russian troops around Mariupol "gave us the opportunity to prepare and create defensive lines" and "give a decent rebuff to the aggressor," it said, giving the Ukrainian military "critical time to form reserves, regroup forces, and receive assistance from partners."
The Russian Defense Ministry said in its daily briefing Tuesday that the Ukrainian troops at the steel mill had "laid down their arms and surrendered."
Capturing Mariupol is key, because it would allow Russian forces in Crimea, the Ukrainian peninsula Russia invaded and annexed in 2014, to link up with those in eastern Ukraine, where Moscow has refocused its efforts.
Most military experts and officials in the West say the Russian invasion has been botched. President Vladimir Putin withdrew his forces from an advance on Kyiv after they suffered heavy losses, and he is now focusing on areas around the pro-Russian separatist regions in the east of the country.