TEL AVIV — As Israel's assault on the Gaza Strip intensifies, so has the rhetoric from some members of the country's government.
From raising the idea of dropping an atomic bomb on Gaza to ensuring that the present crisis results in a "Nakba 2023," a number of right-wing ministers have made public comments that compound the fears some have for the 2.3 million Palestinians in the enclave.
"Some of that rhetoric can be seen as potentially genocidal from the way that it dehumanizes Palestinian civilians," Dov Waxman, director of UCLA's Y&S Nazarian Center for Israel Studies, said in a phone interview with NBC News.
He noted that the right-wing ministers who made the comments are "not in the war cabinet," so their words can only have so much impact on Israeli policy. But, he said hearing ministers make suggestions like "flattening Gaza" with a nuclear bomb was concerning nonetheless.
'The Gaza Nakba'
Agriculture Minister Avi Dichter told Israeli Channel 12 over the weekend that the war would be "Gaza's Nakba," using the Arabic word for "catastrophe" that many use to describe the 1948 displacement of roughly 700,000 Palestinians who were expelled from their land in what became Israel.
"We are now rolling out the Gaza Nakba," Dichter, a member of the right-wing Likud party, said Saturday, in comments widely reported by Israeli media. "From an operational point of view, there is no way to wage a war — as the Israeli army seeks to do in Gaza — with masses between the tanks and the soldiers," he said. Pressed on his use of the word "Nakba" to describe the situation in Gaza, he said again: "Gaza Nakba 2023. That's how it'll end."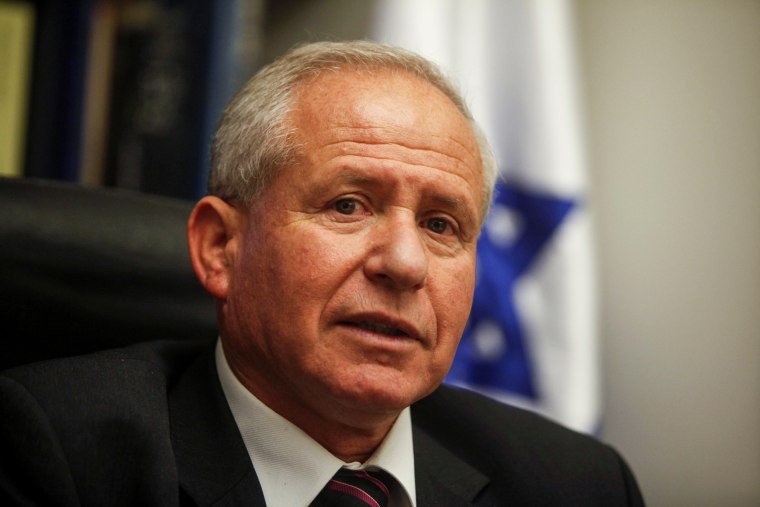 After widespread backlash to the comments, a senior Israeli government official told NBC News: "Israel has no such policy."
"Palestinian leadership in 1948 made every mistake possible that led to what they refer to as the 'Nakba,' the official said. "Hamas is making every mistake possible today that is costing Palestinians dearly in 2023."
Israeli Prime Minister Benjamin Netanyahu, who is facing a trial on corruption charges he denies, is at the helm of the most far-right government in Israeli history after forming a fragile coalition reliant on extremist pro-settler figures.
Dichter is just one of several ministers in his Cabinet to stray from government messaging that the war isn't with Gaza, but with Hamas. As the death toll continues to mount in Gaza, experts on the region say the increasingly extreme rhetoric is only serving to undermine Israel's justification for its war itself.