I love versatile clothes, and how it makes packing simpler. We've seen a lot of outdoor brands creating more lifestyle clothes as well as newer brands that are popping up all about making clothes that can transition seamlessly from the office to going out in the evening.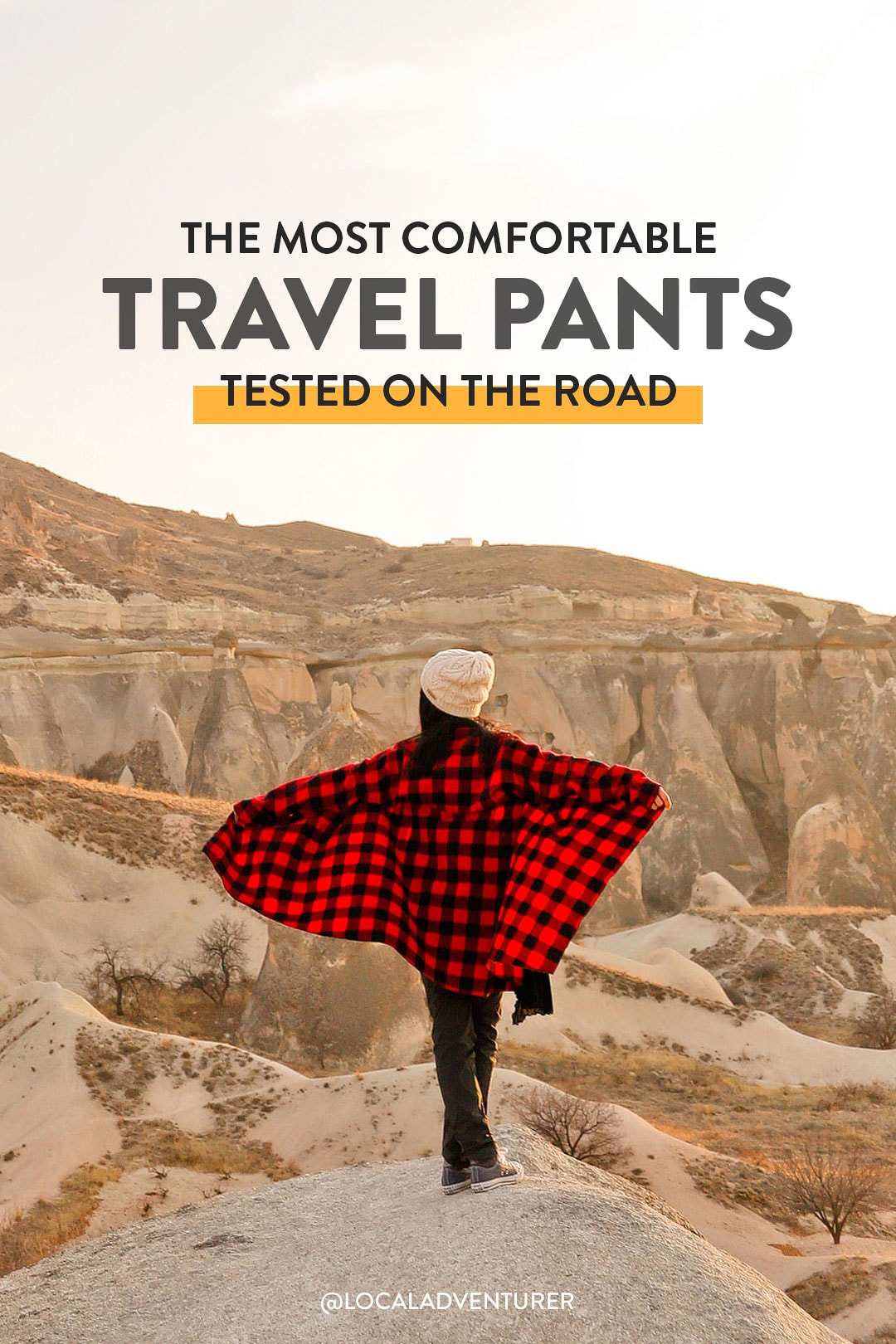 A big thank you to 686, Anatomie, Boulder Denim, Topo Designs, REI, Royal Robbins for providing PR samples for review. All opinions are always our own. This post may contain affiliate links, where we receive a small commission on sales of the products that are linked at no additional cost to you. Read our full disclosure for more info. Thank you for supporting the brands that make Local Adventurer possible.
Last Updated: November 19, 2020
In this post, we check out highly rated and recommended travel pants and also include our personal favorites that we've discovered over the years.
Things to Look for in Travel Pants
Comfort – Comfort is big for us, especially if we're wearing them all day long in multiple scenarios.
Versatility – Our typical trip is a mix of fine dining, outdoor activities, exploring cities, and more. We want pants that can handle it all.
Wrinkle Free – Who wants to spend time ironing clothes when you're traveling? Not me.
Packable – Light and easy to pack.
Performance – Sweat-wicking, quick-drying, or waterproof features are always great to have, but sometimes that comes at the expense of looking too sporty or outdoorsy. We love clothes that can handle both.
The Best Travel Pants for Women and Men 2020
I don't know about you, but I'm never wearing stiff denim again. Ever since discovering Boulder Denim jeans, they've been our go-to jeans for any occasion. We first discovered them at a demo at our climbing gym, and we loved how stretchy they felt since mobility is so important for climbing.
We started with their original design, but they've improved the comfort and stretchiness for version two.
I currently wear the women's straight fit surf blue and skinny fit newmoon blue, and Jacob wears the men's slim-fit pitch black. As you can guess, they are great for climbing, but they look great for any occasion. We wear them around the city and on all our travels.
Comfortable and stretchy
Deep-pocket and hidden zipper pocket
Stain & water-resistant (for climbers, chalk comes right off)
Pre-shrunk
Ethically-made and vegan-approved
One free return or size exchange for every order
Memory-shape denim
They come in standard lengths which require you to hem them yourself
I wear these a ton around town and they definitely go in my suitcase if we plan on climbing or doing anything outdoors. They are lightweight, comfy, and I love that they come in bright colors that other pants typically don't. These are the ones Jacob wears.
Comfortable and casual
Built to handle the outdoors
Water repellent finish
7/8 length with adjustable hem
Elastic waist
Zippered back pocket
Great for casual trips but can't really be dressed up
No belt loops
The Best Travel Pants for Women in 2020
Leggings are always a part of my packing list. I can lounge in them, climb, or hike. I'm always looking for ones with pockets, and I love wearing these REI leggings (though pockets can be both a pro and con).
These are my go-to for flights.
Moisture-wicking and breathable
Wide waistband that keeps leggings snug and provides core support
Thigh pockets
Since they have pockets, these leggings are harder to dress up.
A bit long in the legs if you're petite like me, but I always have this problem.
Pro Tip: The black ones are much more versatile. I ended up with the odyssey gray since I have way too much black in my wardrobe.
A solid black pant is a must for any wardrobe. I had been looking for one for the longest time when I finally found the Anatomie Skyler Travel Pant. I love the versatility of these pants and it's a great addition to any closet.
Pro Tip: I have both the gray ones and the black ones, but the black ones seem to run a bit smaller than the gray.
Can easily dress up or down
Low maintenance fabrics
Breathable, stretchy, and comfortable
Lightweight and extremely packable
Moisture-wicking and wrinkle-free
Machine washable
They do require air dry so if you like washing your clothes while you're traveling you need enough time to do that.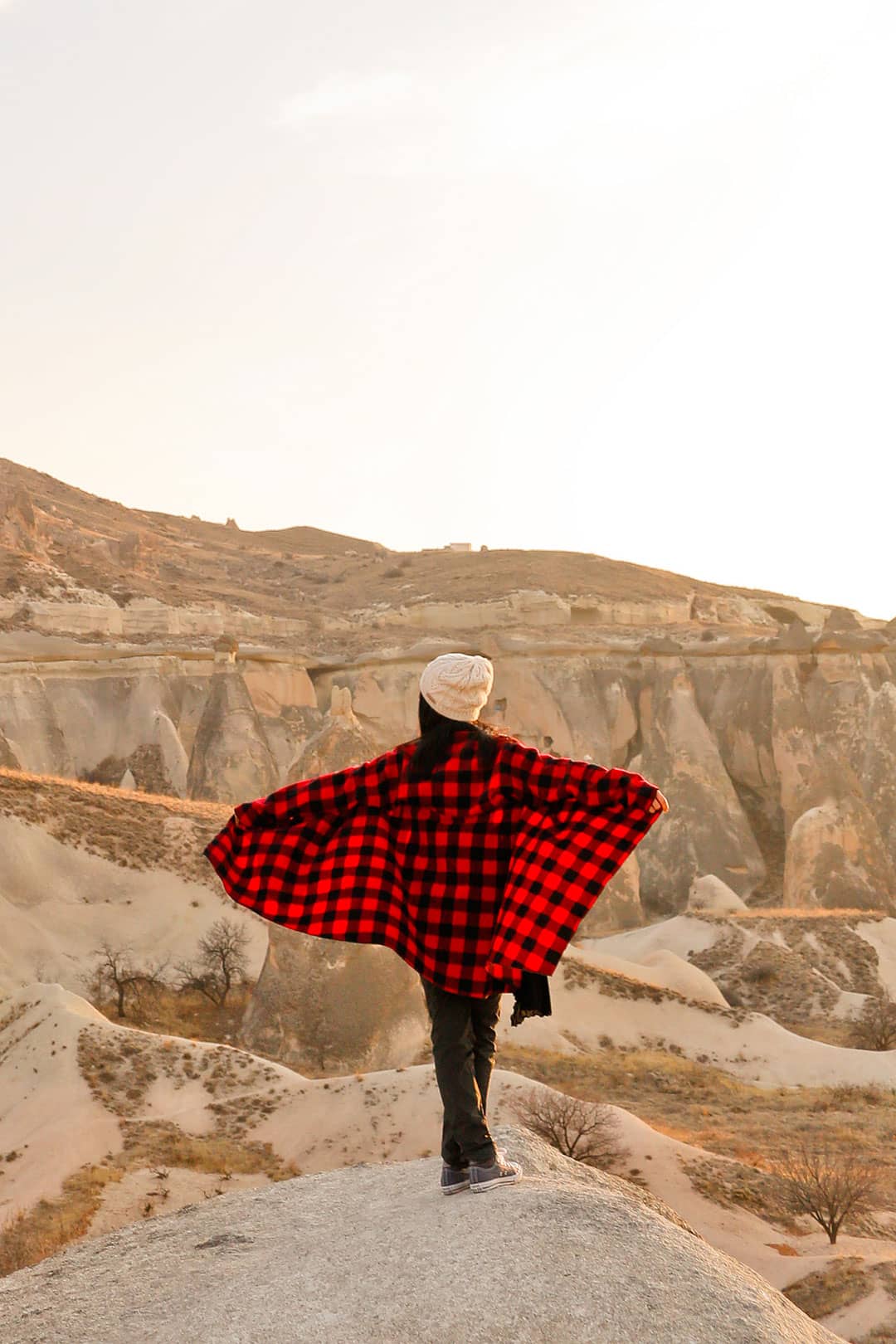 I hate bugs, so when ExOfficio started a line with a bug-blocking treatment, I knew I had to add a few pieces to my collection. I ended up with these joggers that are super lightweight and comfortable. Plus they have built-in UPF 50.
Pro Tip: Jogger pants can be challenging to dress up, but it's still possible. Look for both slim-fitting pants and fabrics that give it structure.
Lightweight and packable
Quick-drying in case you get wet or want to wash them in the sink
Insect repelling fabric wards off ticks, mosquitoes, and midges (effective for 70 washes)
Zippered back pocket
Elastic cuffs stay in place and easily roll up
Looks very sporty or outdoorsy
Need to reapply bug-blocking treatment after 70 washes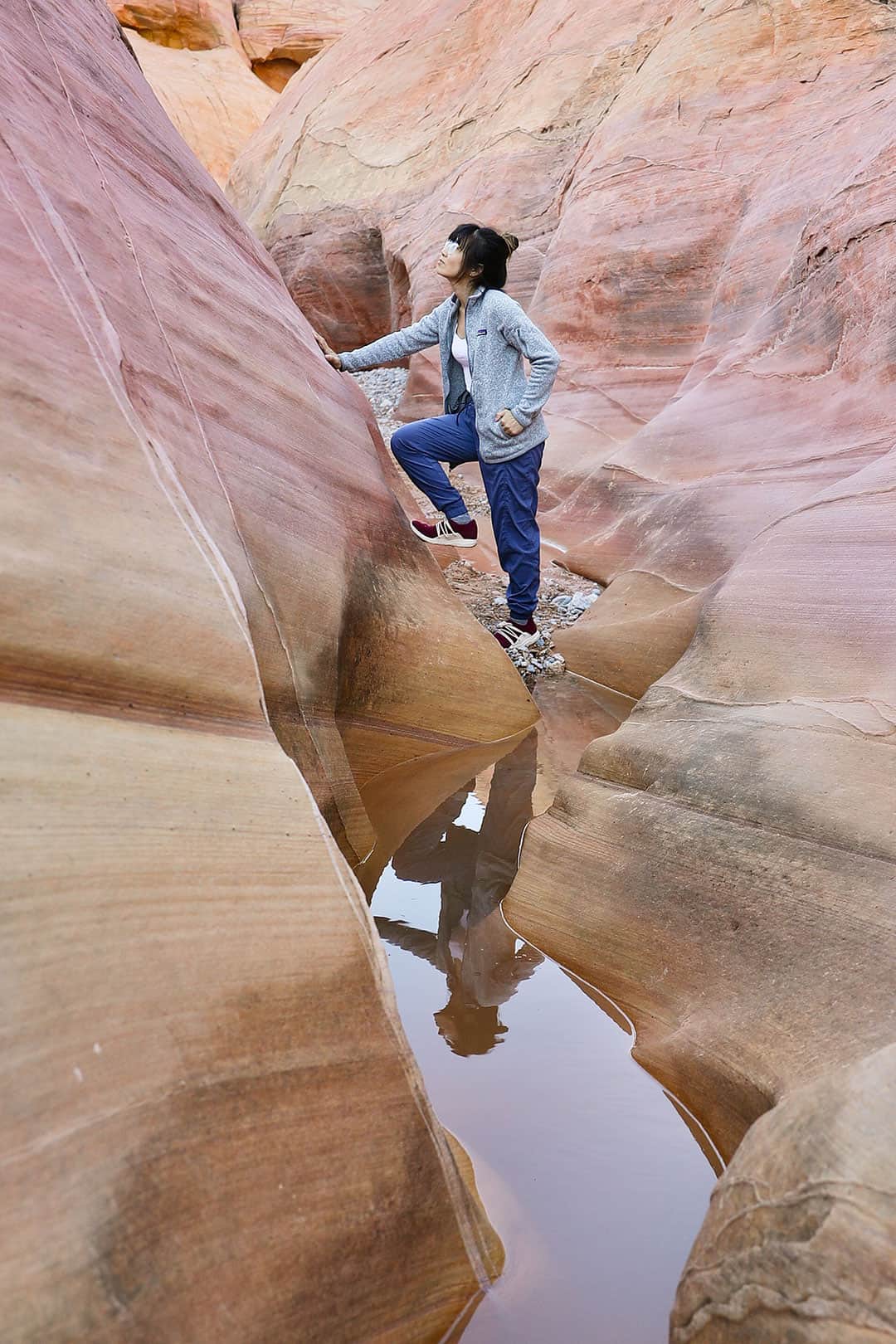 These pants are included in a lot of the best travel pants post so I had to check them out. Unfortunately, even the XS looks too big for me. I did however fit their culottes version much better (pictured below).
Really soft and built for travel
Spills and dirt wash out easily
Bluesign approved lightweight stretch fabric
Zippered hand pockets
Have seen multiple reviews stating that they fit baggy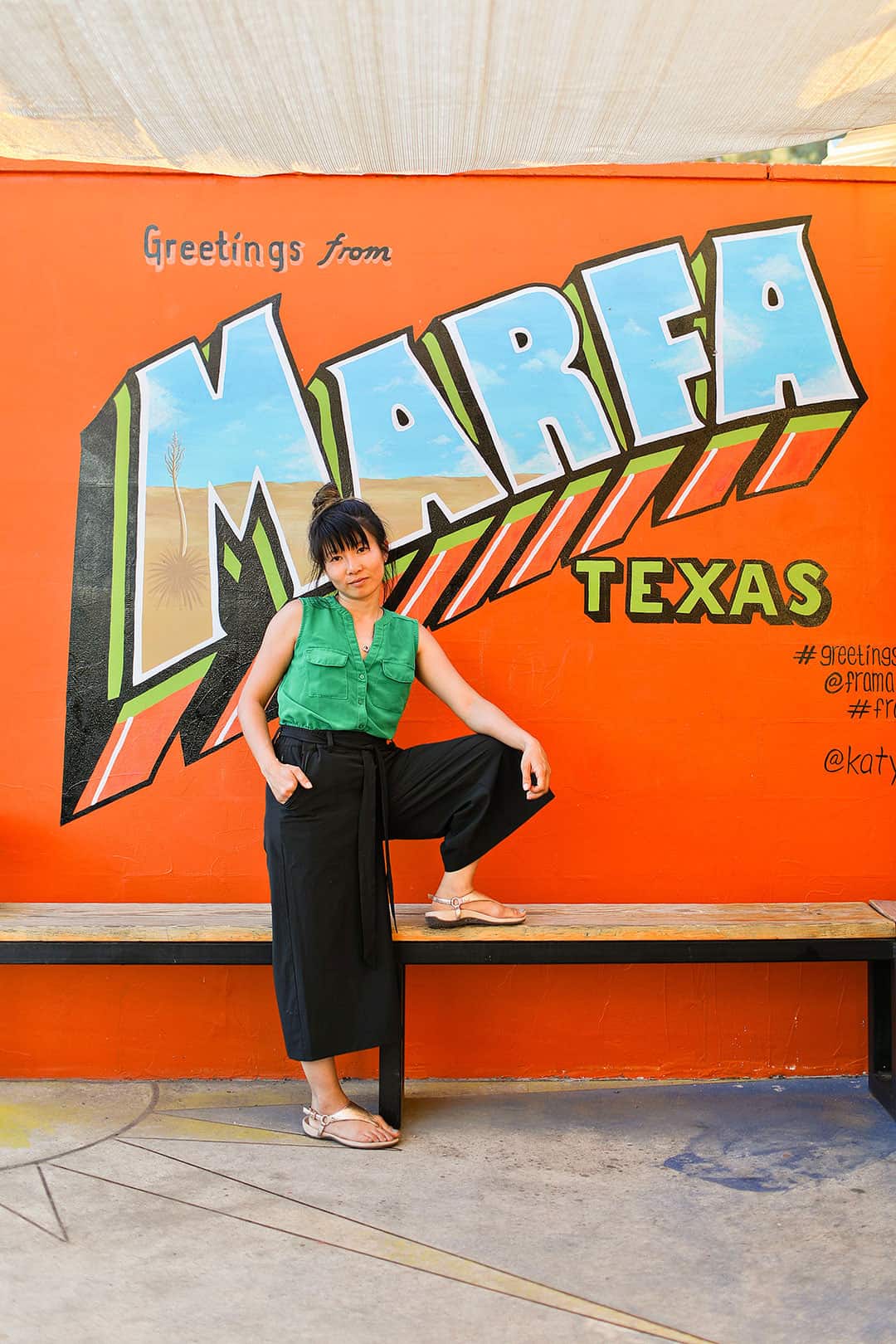 These are the best bang-for-buck pants that I really loved. I used to own them in so many colors. Over time, I've replaced them with better quality pants that last longer, but I still have a few.
Priced lowest out of all the travel pants
Soft and fits well at first
Comes in a ton of colors
Doesn't look like leggings
They stretch out over time, so at the end of the day, they fit loose.
It isn't the best quality, so you may go through them quicker if you wear them a lot.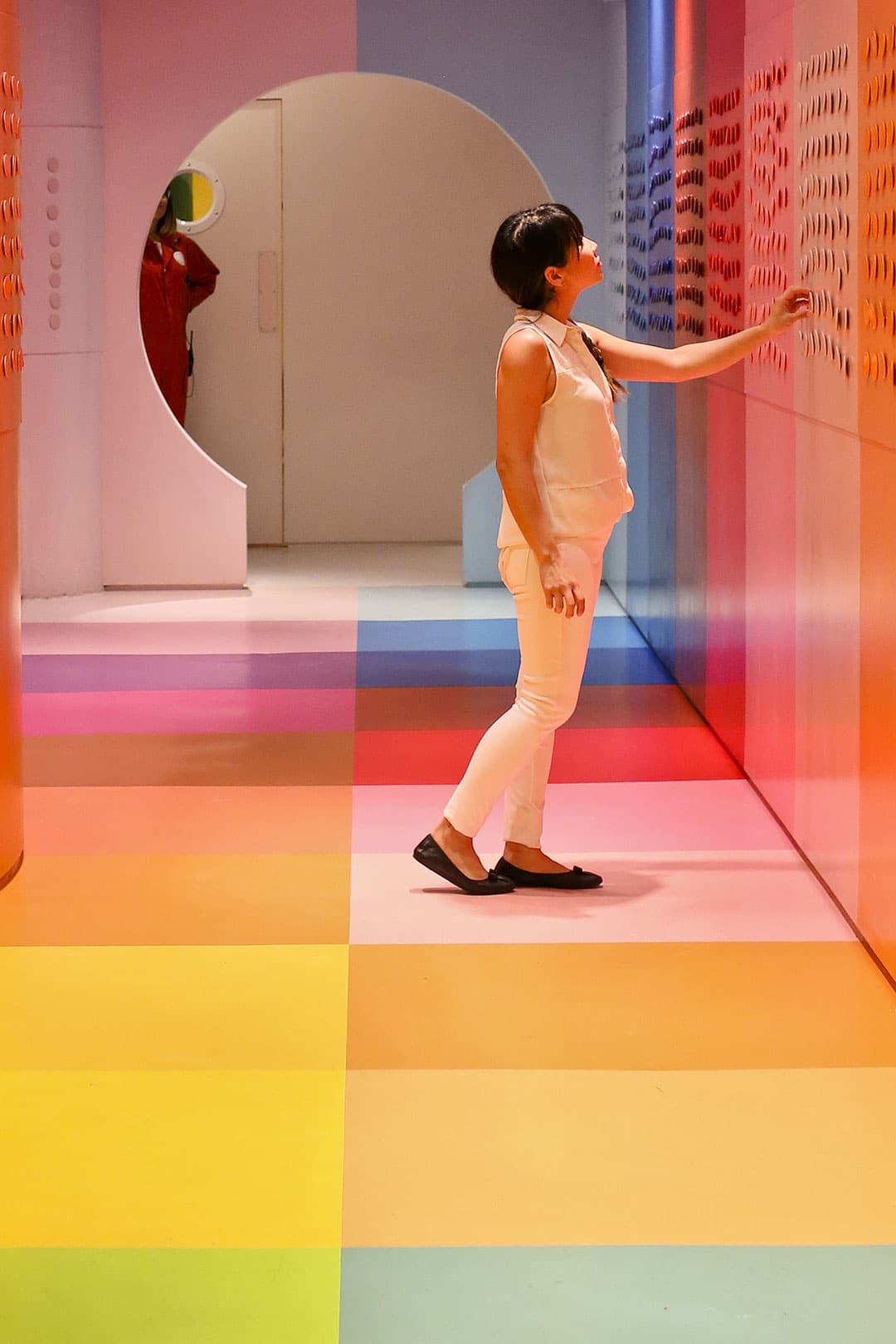 The Best Travel Pants for Men in 2020
Jacob loves his pair of Du/er Performance Denims. They come in a bunch of colors and sizing options. He's also been looking for a good pair of joggers and recently added the Live Free Adventure Pant from Du/er to his collection (pros and cons for the joggers)
Zippered cargo pockets
Adjustable cuffs
DWR application to protect against spills
Jacob got them in green and the cargo pockets definitely stand out more in that color – are cargo pants still a no-no?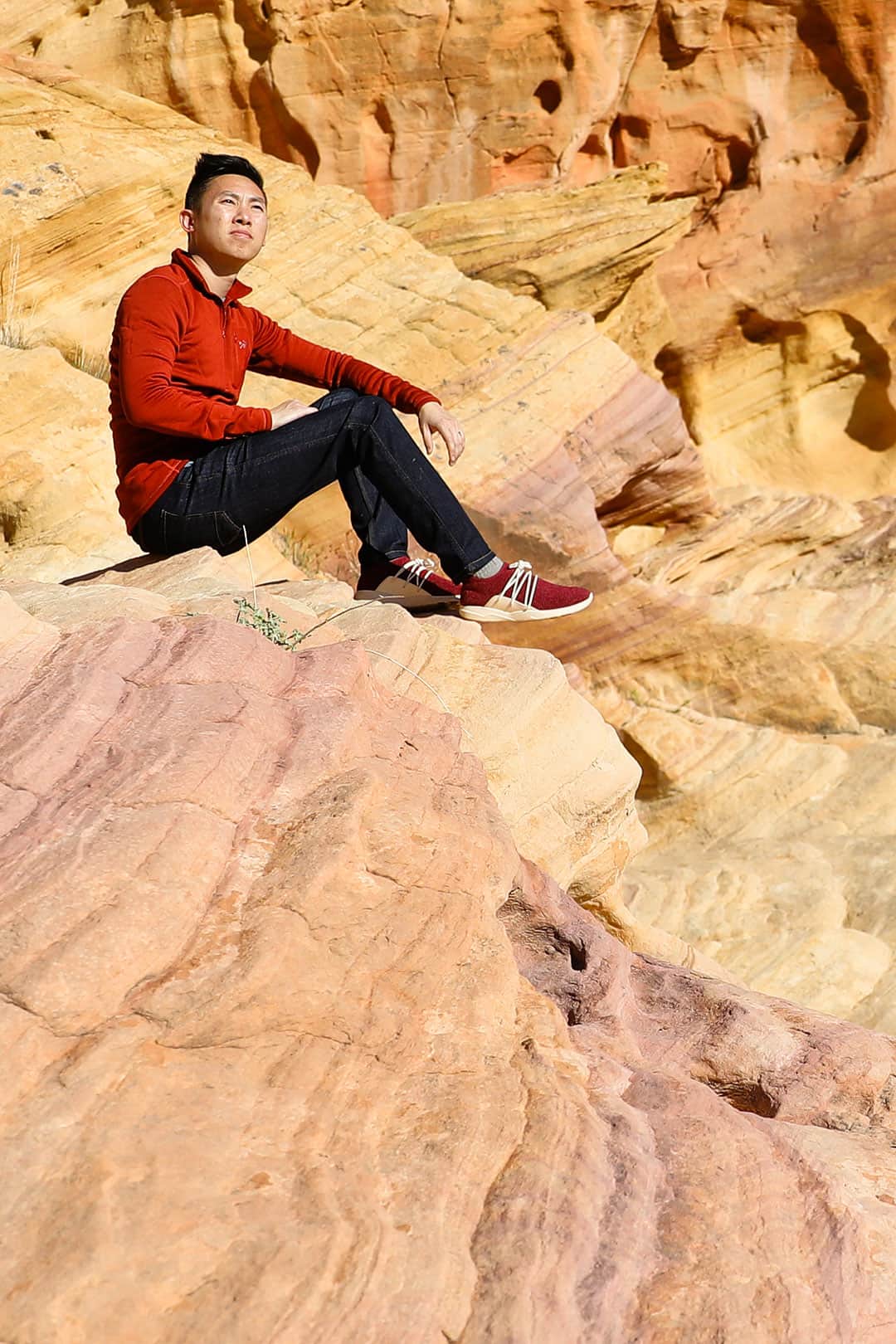 These have been the perfect pants for summer here in Vegas. They are lightweight and super stretchy. He wears them to the gym, outdoor adventures, and to run errands. Right now, he only has them in Golden Brown which looks more outdoorsy, but the black and navy can be easily dressed up.
10 pockets without it looking overly cumbersome
Super stretchy and breathable material
DWR water and stain-resistant finish
Drawcord (can be adjusted to run inside or outside the waistband) and belt loops
UPF 40+
Packs into itself for easy travel
We've read reviews that darker colors will show dust easily
The material still looks casual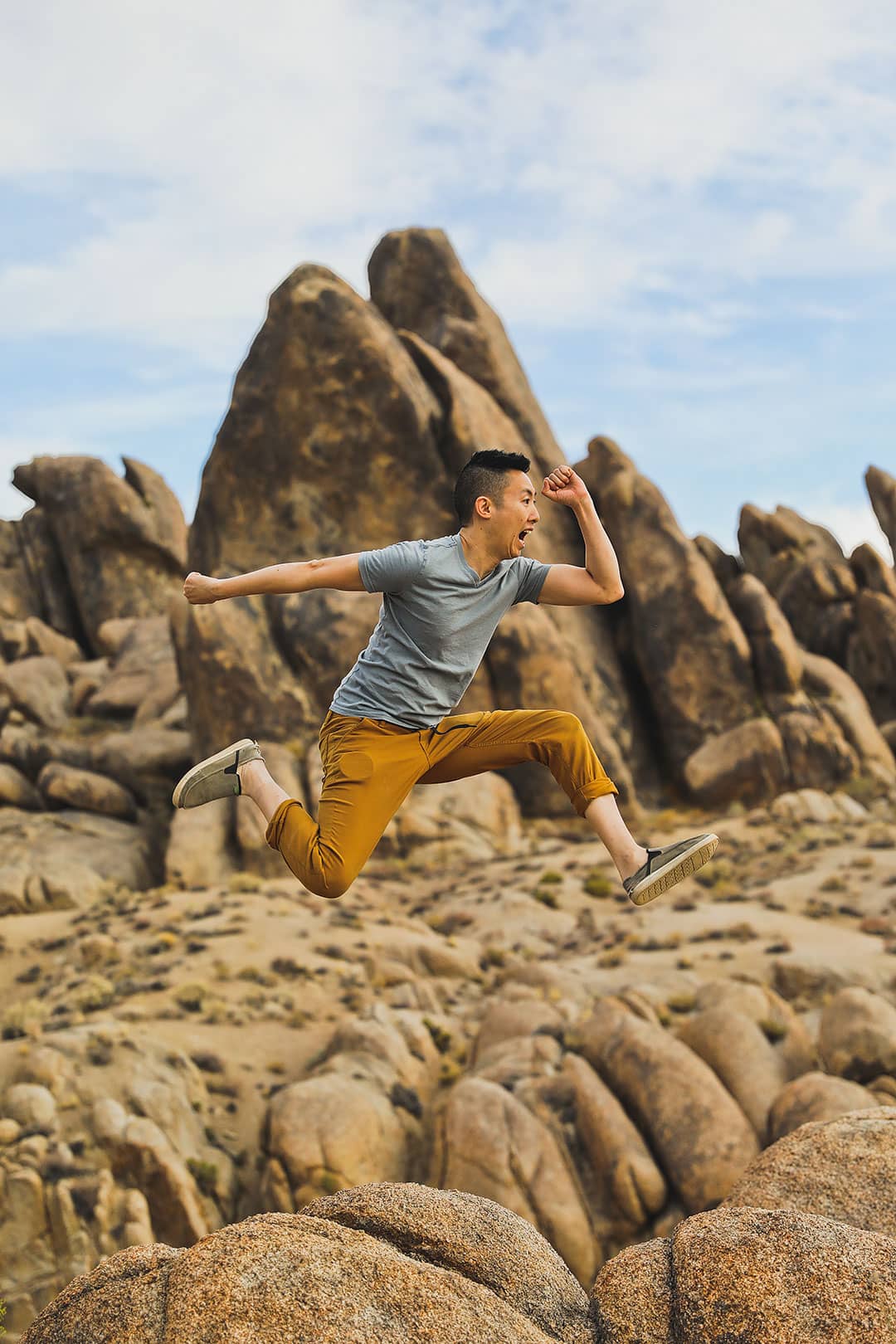 Whereas most outdoor pants can disguise as city pants, these look more like city pants that can perform like outdoor pants.
Clean city style but proven trekking performance
Bluesign approved durable stretch fabric
Zippered thigh pocket
UPF 50+
Hidden corded angles
The thigh pocket makes it look a little less sleek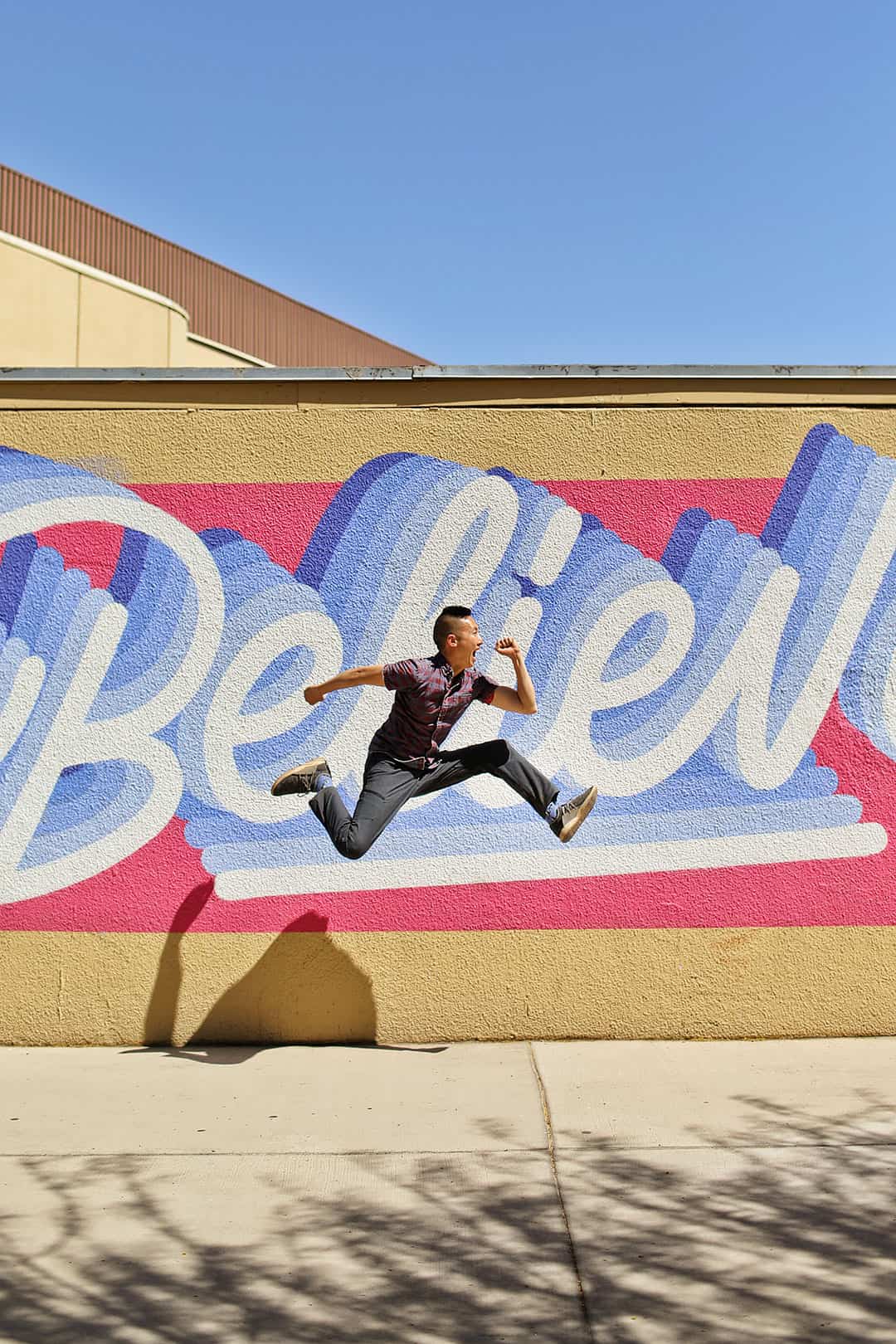 Jacob used to wear colored pants so he's been looking to bring them back. The Workday Pant Slim in Maroon is the perfect way to get back into it, and it definitely helps that they are super comfortable. 
Super stretchy and soft material
Lots of color options
Hidden back zipper pocket
Easy care and quick dry
Run a bit short, which you can take into consideration when ordering
Pro Tip: They run on the shorter side. I normally wear a 30/30 and might get a longer one next time.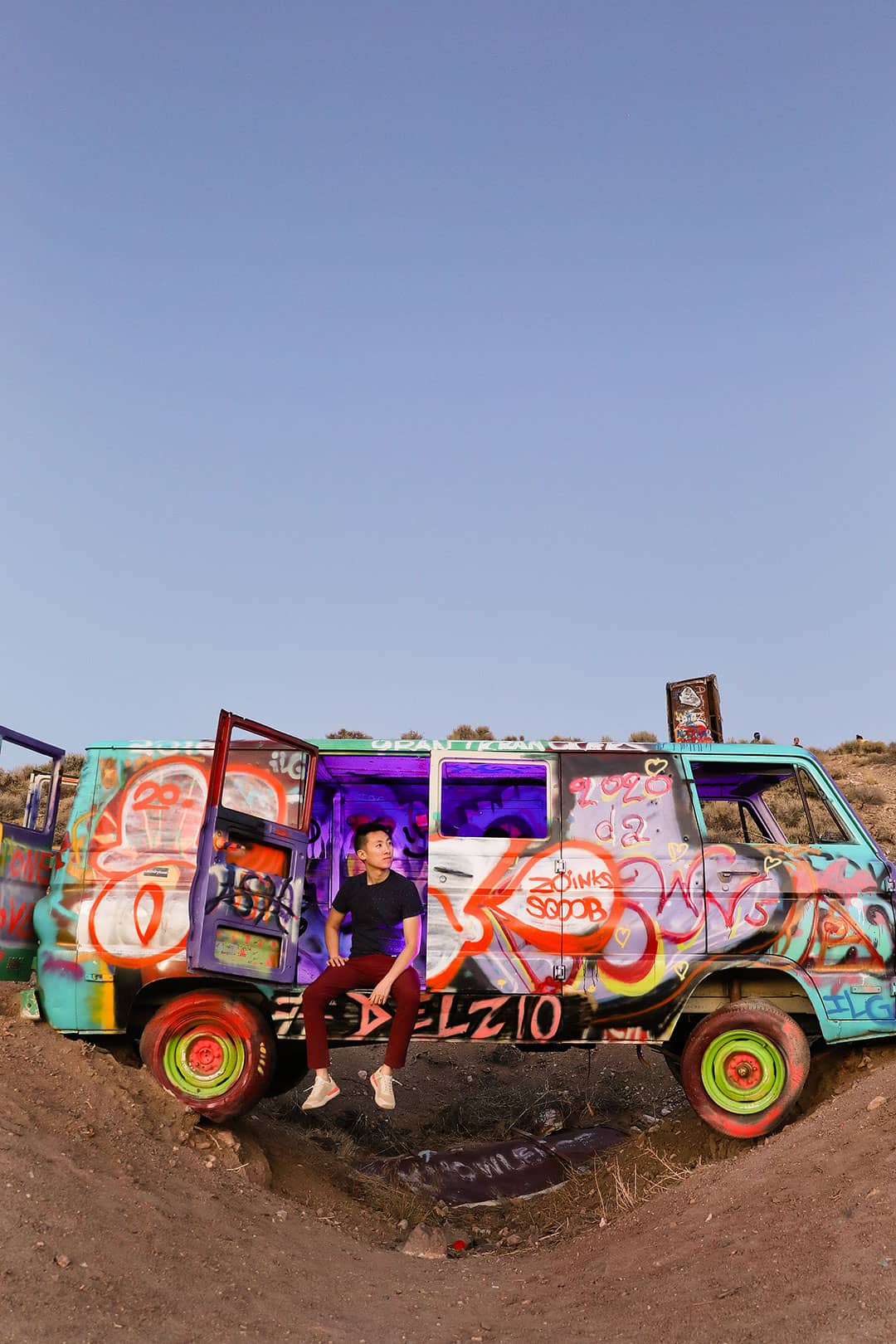 This is another pair of durable and comfortable pants great for the office and weekend activities. I wouldn't wear them climbing or hiking, but they are great for exploring the city and light activities.
Water repellent treatment
UPF 50+
2-way stretch
Hidden zippered pocket
Bluesign approved fabric
Thicker material makes it less stretchy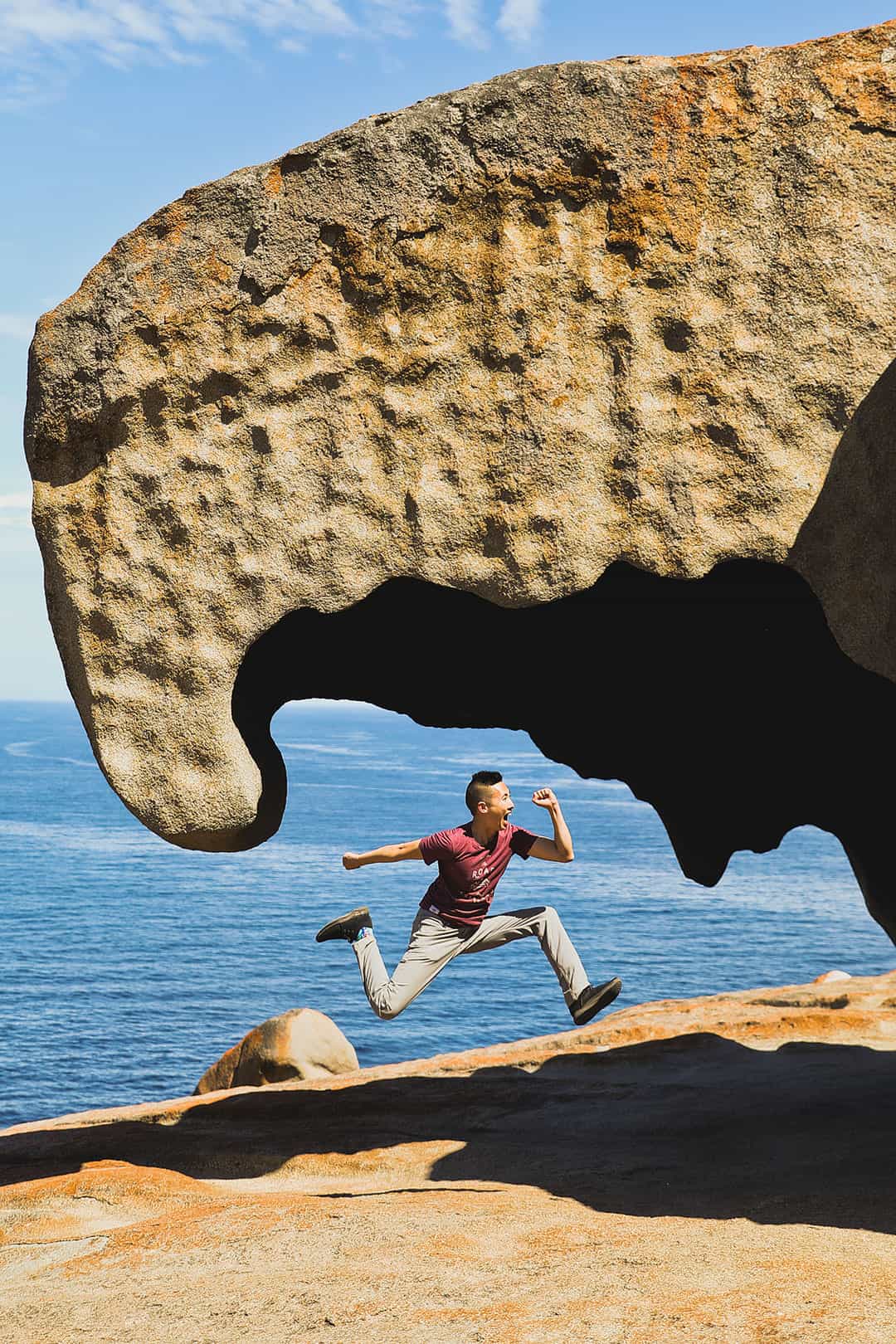 Can you think of any others that belong on our best travel pants list? What are your go-to pants for travel?
Did you enjoy this post? Pin it for later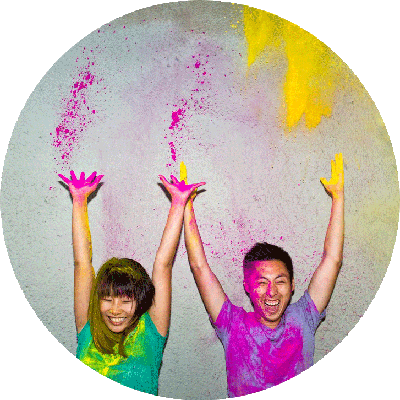 Esther and Jacob are the founders of Local Adventurer, which is one of the top 5 travel blogs in the US. They believe that adventure can be found both near and far and hope to inspire others to explore locally. They explore a new city in depth every year and currently base themselves in Las Vegas.
The post The Best Travel Pants in 2020 Both Comfortable and Stylish appeared first on Local Adventurer » Travel Adventures in Las Vegas + World Wide.