When starting a business, many people overlook creating a freelance website to showcase their services to potential clients. In this guide, I'll share why you should start a website and the benefits it has for freelancers.
It can seem a bit daunting to figure out how to create a freelance website, especially if your services aren't for anything web design-related. But, with this easy guide, you'll have your new site up and running in no time.
I've been freelancing for 8 months, and while I'm by no means a web designer, I was able to create my own site — which has really helped me stand out from the crowd when pitching clients. It's actually a lot easier to make a freelance website than you may think!
Here's how to create a freelance website in just a few simple steps.
Why Do Freelancers Need a Website?
Before delving into how to create a freelance website, it's important first to consider why it's important that a freelancer have one in the first place.
So many freelancers in the digital space will share a Google Drive link with their portfolio and testimonials, but it looks much more professional if you have your own web presence.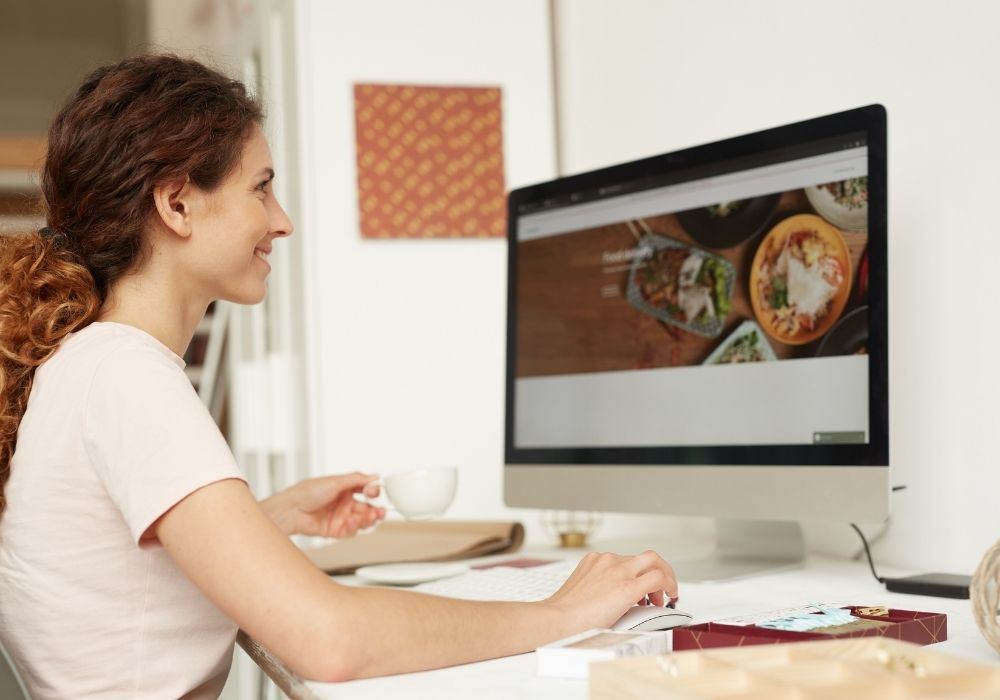 With your own website, you can showcase the services that you offer with detailed packages and can attract clients organically through Google search and SEO optimization.
You also won't have to worry about bidding on jobs on freelancer websites, and paying the platform a cut of your salary.
Having a freelance website is truly the best way to market yourself as a true professional and expert in your trade.
By the end of this article, you'll know how to create a freelance writing website or a freelance site for any potential service that you offer so you'll stand out against your peers.
Looking for more Freelance articles?
Why You Should Use WordPress to Build Your Site
WordPress is truly the most powerful freelance website builder out there. It has tons of customization options. Even a non-designer can create their own website from scratch with a drag-and-drop builder plugin like Elementor, which is intuitive and easy to use.
WordPress is easy to use if you're a beginner, and yes that means you don't have to know any HTML or CSS computer coding!
It's one of the most popular platforms out there for businesses too, so if you learn how to create your own site on WordPress, that's another service you could offer to business owners.
The customization options with WordPress are abundant, including free themes and a wide variety of plugins that make your experience as a site owner even easier. This is a highly recommended platform.
What Should a Freelance Website Include?
There are a few essential pages that you absolutely must have when you are creating your freelance website.
Portfolio and Case Studies
If you are a creative freelancer of any type (photography, graphic design, etc.), you need a portfolio. Include images of your best projects (no more than 10) showcasing your skillset and what you can offer.
If your services rely on case studies, such as social media marketing, then that's also something to include on the portfolio page. You want to give potential clients examples of what you can do for them — show them you know your stuff and can achieve the results that they're looking for.
If you're wondering what to include when creating a freelance writing website, it's actually the same. But, your portfolio would showcase your best writing pieces so that clients can get a snippet of what they can expect by working with you.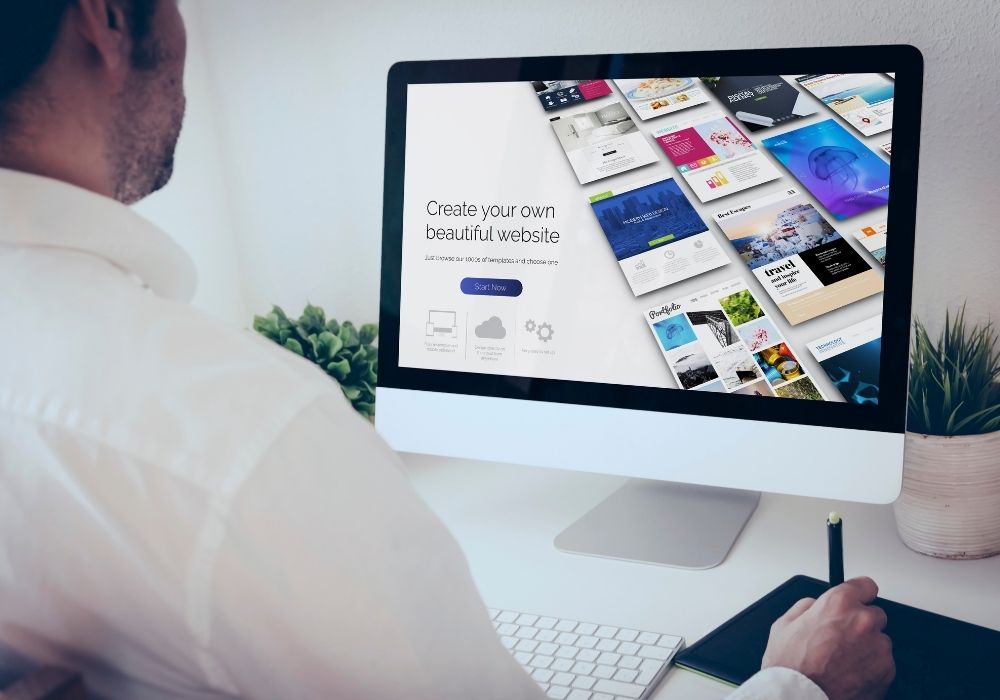 About Page
The "About Page" is even more important than the home page. It's where you get to showcase your personality and let clients know who you are and what you're all about.
A pro-tip to catch the attention of someone visiting your site is to let them know how many clients you've had so far, and to share any awards or accolades you've acquired, and any education or courses you've taken.
For example:
I'm Krystianna, and I'm a creative branding strategist who has worked with over 30 different clients in a variety of industries. I hold a B.A. in graphic design and media arts and love helping small business owners just like you.
Testimonials
Testimonials are also pertinent to your website, and can be added either as its own complete page or can be scattered throughout other pages on your site.
You'll want to include them on your services pages, your about page, your portfolio page, and your homepage at the least.
Awards and Experience
Another great page to include is one going over your awards and experience exclusively, almost like a digital resume or CV so that your clients can quickly get a grasp of what you did before freelancing, or how long you've been in business.
Sales Page
Last but not least, you definitely need a sales page showcasing your services. Really sell your service to those visiting your site and go into detail about what you're offering and what you charge. Make your sales page attractive and informative.
Tips For Making a Freelance Website Stand Out
There are a few important tips to consider when creating your site.
Make sure to have a consistent brand or colour scheme. This brand and colour scheme should be evident across all your pages. This shows that you really know how to work within a brand, even if it's your own. Plus, it makes your site attractive to potential clients.
Use colour psychology to your advantage! For instance, yellow often evokes happiness while blue often exudes calmness. What do you want your client to feel when visiting your site? Consider this to stand out.
Have great photos on your site. Utilize stock photography, but take your own photos if you have the ability. Nothing's worse than blurry or crooked photos, or seeing a photo that's been used almost everywhere else. Find unique stock photos, hire a photographer, or take your own pro pictures.
Include LOTS of calls to action. What do you want your visitor to do? If you want them to purchase something or inquire about your services, include that in buttons (calls to action) across your page.
Integrate a Calendly link. With a program like Calendly, clients can easily book discovery calls with you to discuss your services further and see if you're a good fit. Other options for automated booking include Acuity, Dubsado, or HoneyBook, with the latter two being popular CRM systems that are great for organizing your clients as you gain more traction.
How To Create a Freelance Website Using WordPress
Now that you know why you should have your own website and some tips to make yourself stand out, it's time to learn how to actually create a freelance website using WordPress.
Step 1: Buy Your Domain and Get Hosting
Before you even get to start working on your site, you'll have to choose a website name and purchase your own hosting. This is important because it means that you'll have a server that stores all of your website information and keeps it up and running.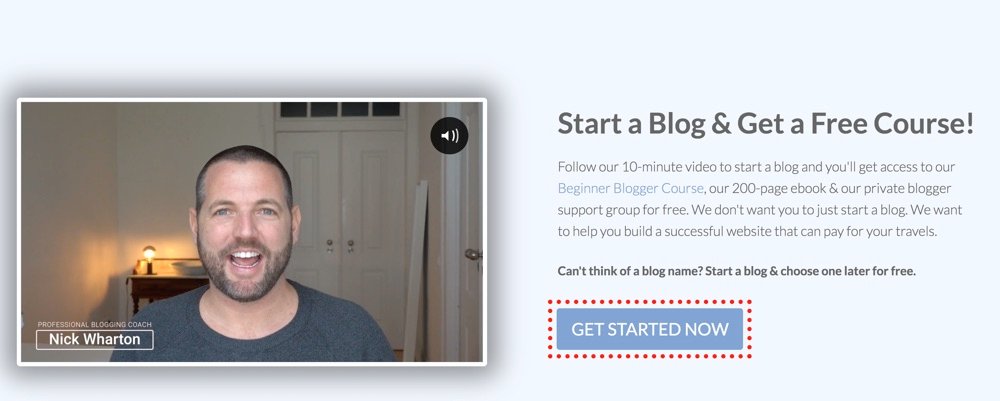 The best hosting (and most affordable) is Bluehost, which has package deals starting at as little as $3.95 per month. If you sign up using this link, you'll receive a discount, making it $2.95/month — plus, our beginner blogging course, access to our VIP Facebook group, blogging tips ebook, and more!
☞ Learn more: How To Start a Freelance Website and Receive Free Video Training
After you've chosen your hosting package, you will choose your domain name on the next screen. Your domain name is the name of your business/freelance service name — ie: www.goatsontheroad.com
Usually, the smallest hosting package is great for freelancers because you won't be needing a whole lot of bandwidth.
After purchasing your hosting, and choosing your name, you'll want to install WordPress and create your own WordPress account — which the platform will easily walk you through to get properly set up.
CLICK HERE TO START YOUR WEBSITE
Step 2: Customize Your Freelance Site With a Theme
The next step is where it gets fun. You finally get to start with the creative part by choosing the theme of your choice!
Essentially, a theme dictates what the layout of your site looks like. This includes what the blog pages look like, the about page, and even the home page.
While there are a wide variety of themes that are offered on WordPress, Astra and Generate Press are perfect for freelance websites. Plus, if you plan on utilizing the Elementor plugin, Astra works extremely well with it.
One thing to keep in mind is that there are both paid and free themes. Oftentimes, freelancers can get away with using the features of a free theme, but if you want a more customized and unique look, opt for the paid features and themes.
Keep in mind that no matter which theme you choose, there is an appearance customizer that allows you to go through and change the whole site to your own branding. You can update fonts, colours, the main logo, and more.
It's important to use these customization features, or your entire site will look completely cookie cutter! It will have absolutely no personality and clients will immediately be able to tell that when visiting your site.
Whichever fonts and colours you choose to utilize on your theme should be the same ones that you use to market yourself across social media too, which is something to keep in mind.
Of course, it's your brand, so you can change it whenever you want, but it's important to really create a strong brand identity that resonates with your ideal client base, yet also showcases your personality and what your brand is all about.
Step 3: Create Pages and Content For Your Site
Now it's time to learn how to build a freelance website's pages and start working on the content! This means you can start creating those pages that were discussed earlier in this article.
For beginners, a page is basically a way to separate different pieces of content on your freelancing website. For example, you'd want to store your portfolio and your contact information on different pages to make it user friendly for those visiting your site.
Some of the important pages that are essential on freelancing sites include a home page, about page, contact page, service page, portfolio page, and sometimes even a testimonial page.
A great way to show clients your worth for the projects you've done is to include a client's testimonial on the portfolio item that it goes with.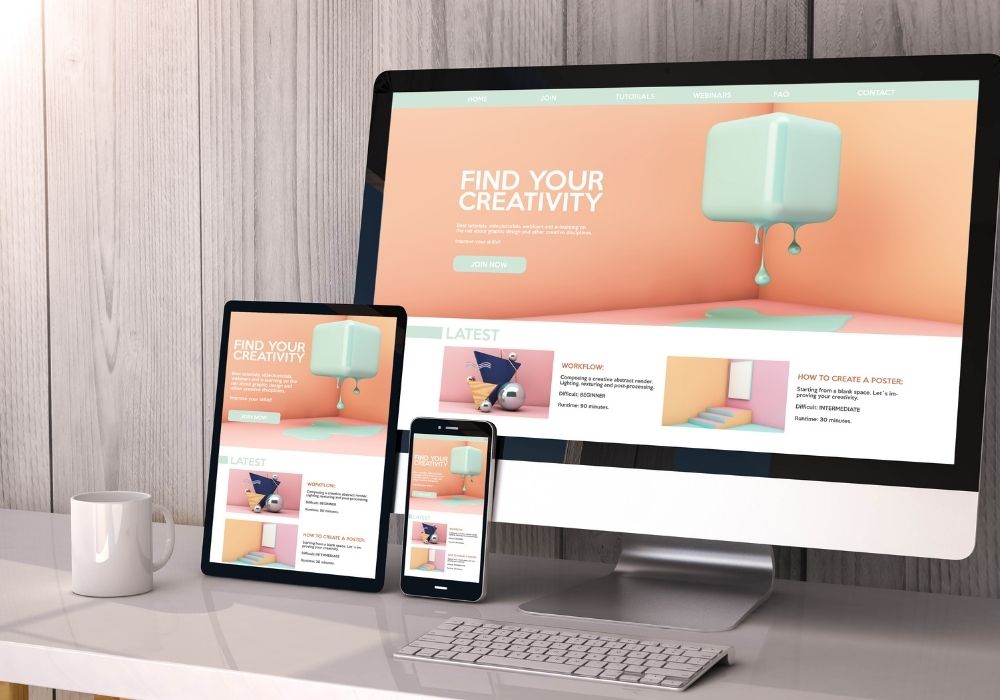 Some successful freelance websites also include a blog section, which can be great for utilizing SEO. If you do this, be sure to write articles about topics relevant to your niche.
For example, if you're a social media manager, write a post about the best social media schedulers, comparing them. This helps establish the knowledge that you have to offer for clients who might want to work with you.
Really take the time to make these pages exactly how you want them, but keep in mind that you can always go back and change them later. Since you know how to build a freelance website, it won't be that difficult to go back and make edits if you ever need to.
When you've finally got everything looking just the way you want it to, you can click publish. It's that easy!
Be sure to share your freelancing website with any clients that you meet with or apply to work with, even if it's on a platform like Upwork. It really helps to establish your credibility and gives clients a place to see examples of your work.
Now you know how to create a freelance website!
As you can see, creating your own website doesn't have to be difficult, especially if you take the time to really follow the steps outlined in the article.
At the end of the day, as long as you have a website up and running, you're ahead of most freelancers out there which can give you an edge when sending pitches and proposals to potential clients.
There are tons of freelance website builders out there, so there's definitely one that perfectly suits your needs. When creating a website, be sure to have your client in mind and showcase your brand personality! I hope you found this article helpful. Have a look at this article for more about starting a website today.
Like This Article? Pin it!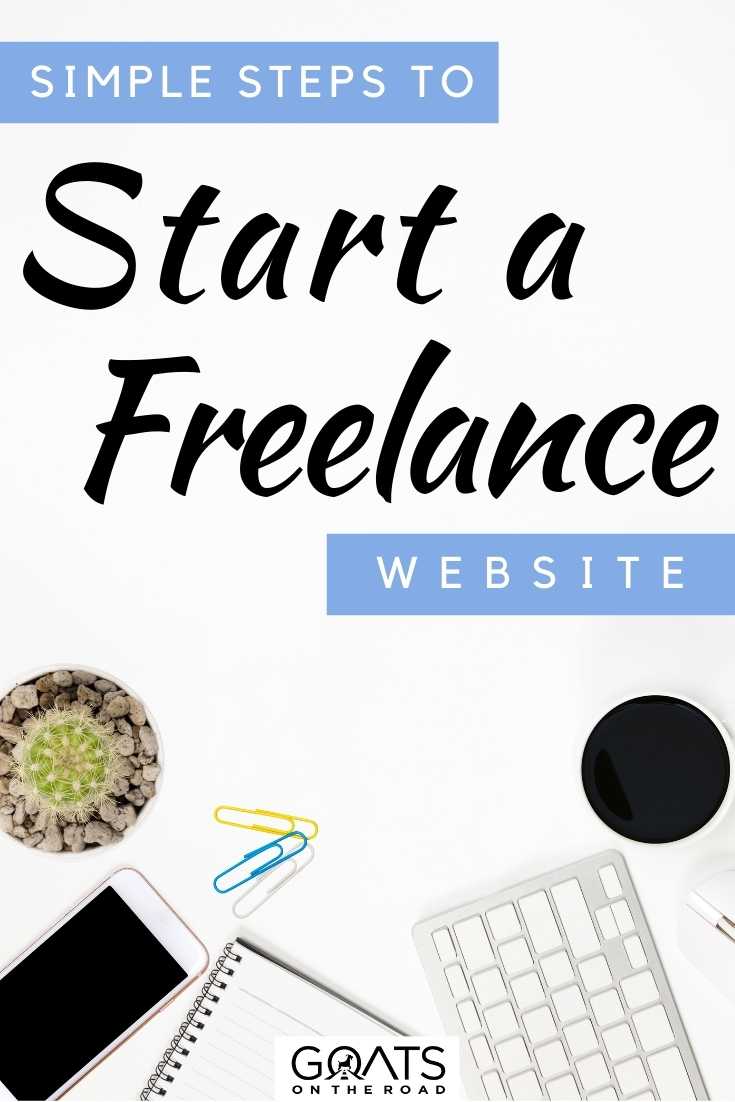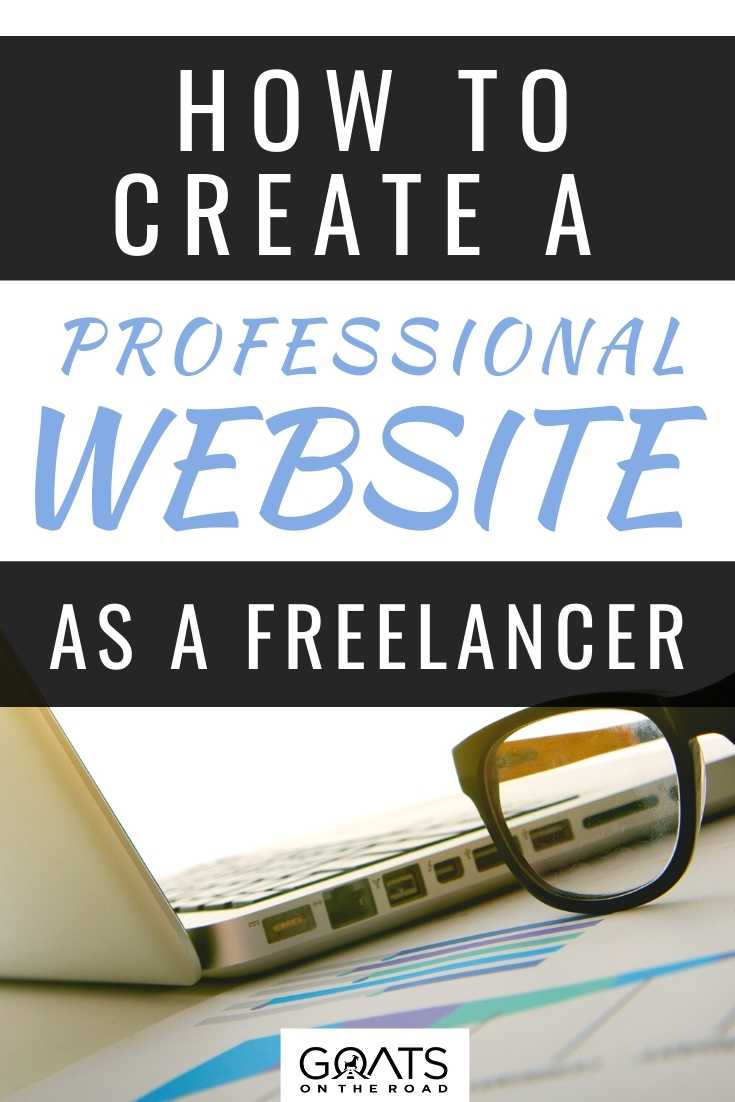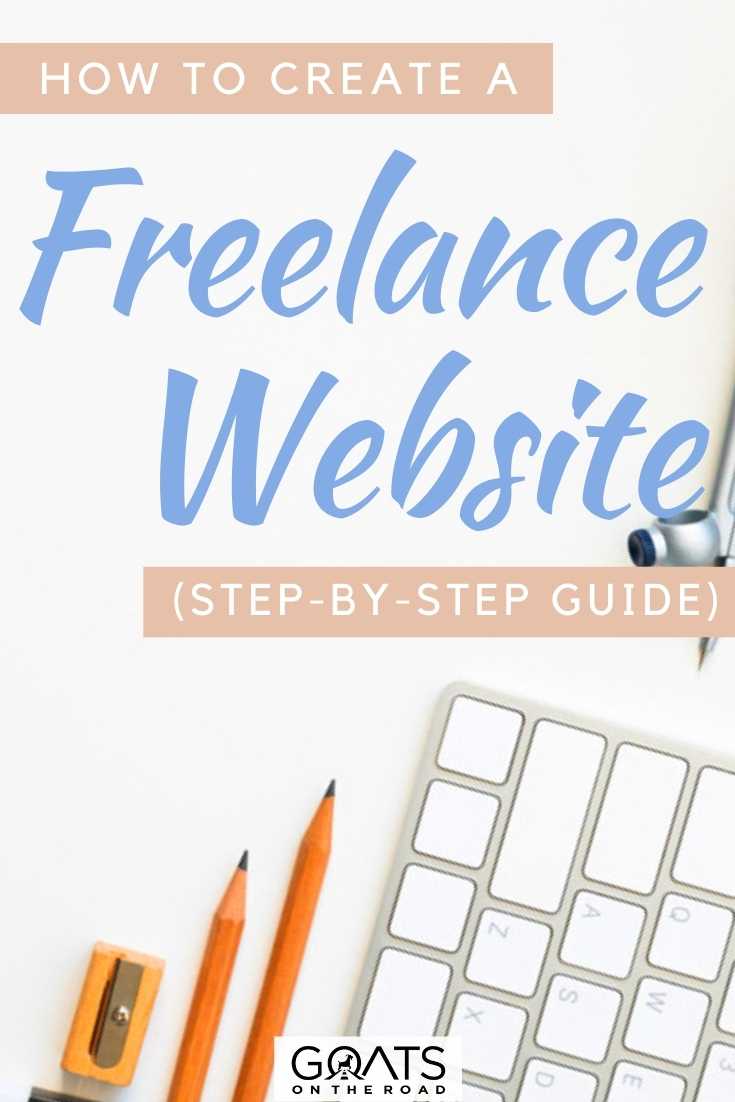 The post How To Create a Freelance Website (Step-By-Step Guide) appeared first on Goats On The Road.