There are plenty of great jobs for digital nomads to choose from. If you're the creative type, you can work in graphic design or start a blog.
Those who enjoy interacting with and helping people might want to get into teaching a language online. For those who are technical, you could work as a programmer or developer.
These days, more and more people are giving up the traditional 9-5 office job in favor of remote work and high paying online jobs.
Rather than spending hours a day commuting to the office, digital nomads simply pop open their laptop and work from anywhere there's a decent internet connection.
I've been working as a digital nomad for five years now. As with many other nomads out there, I follow a mixed bag approach. I actually do three different nomad jobs these days — working as an online English teacher, freelance writer, and managing my own blog.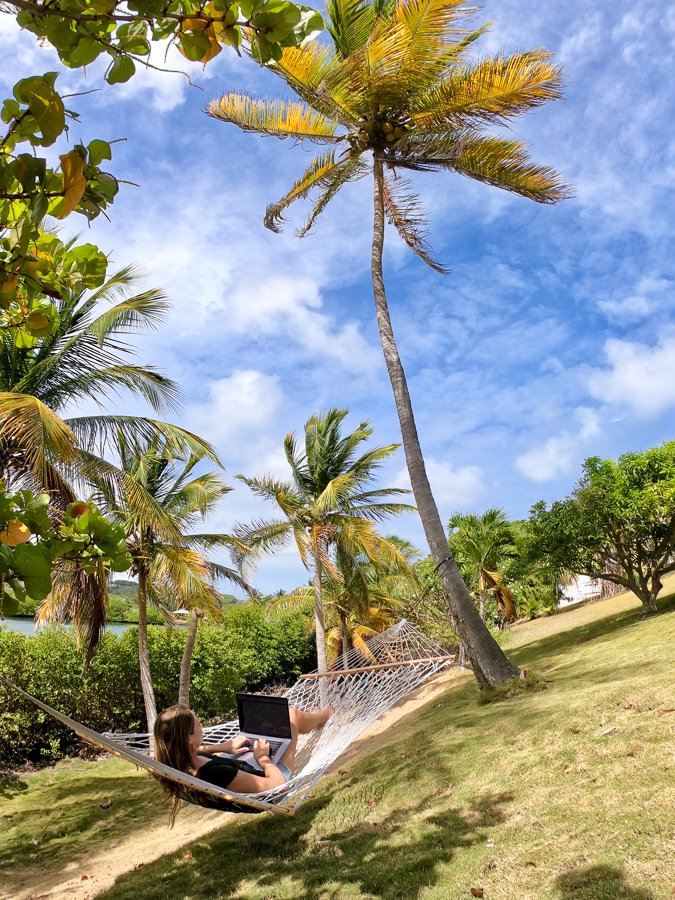 Every day is different and I'm never bored with my work. Best of all, I can take a day off whenever I want! If you're ready to leave the rat race behind and get started out as a digital nomad, this guide is for you.
Let's get to it and take a look at some of the 7 best jobs for digital nomads including plenty of helpful resources to get you on your way.
1. Blogger (definitely one of the best jobs for digital nomads)
Sitting atop our list of the best jobs for digital nomads is being a blogger. In case you've been living under a rock for the last decade, a "blog" is short for weblog. A blog is an informational website that can be about basically any topic under the sun.
There are blogs about food, sports, music, health, technology, politics, and of course, travel.
Find Your Niche
If you're thinking about starting a blog, the first thing to decide on is a niche. What is it you're passionate about? Is there something you consider yourself an expert on?
In the blogosphere, a major key to success is filling a very specific niche. There are a million travel blogs out there and it's hard to stand out in such a crowded field, especially for a beginner.
Find a niche that's not being filled and fill it — by doing so, you'll be leaps and bounds ahead of more general blogs on day one.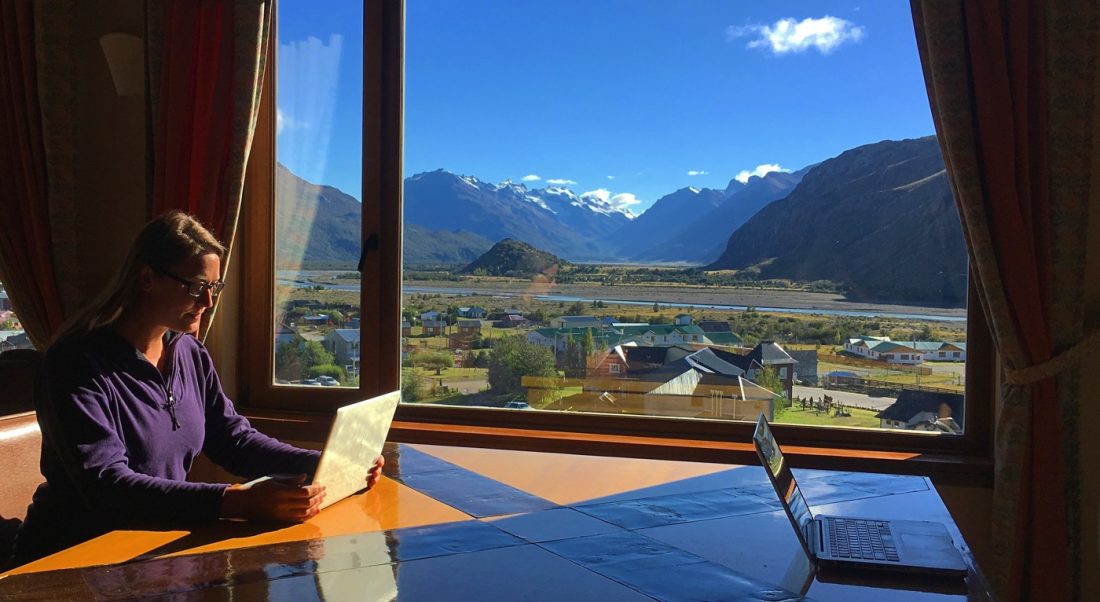 Purchase A Domain
Once you've decided on a topic, you need to get to work on building your blog. You'll need a catchy name, of course, and you'll want to purchase your own domain.
While you can start a free blog on WordPress, you won't be able to make any money from it if you don't own the name. Next, you'll want to choose a host for your blog. Once you're ready to go, you can choose a theme (free or paid) and start churning out content.
Free Blogging Course!
If you start your new website using this link, we'll send you our Beginner Blogger Course and our Best Blogging Tips ebook for free. Get your blog started the right way, with help from us.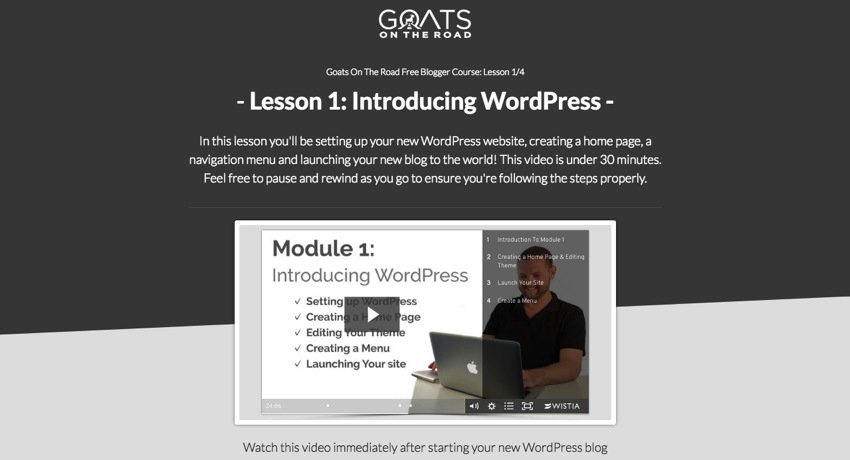 Give Your Blog Attention and Promote It
While starting a blog is easy, turning one into a successful business takes time.
Having a blog is just like having a plant — the more time and nourishment you give it, the more it grows. Starting a blog does not equal overnight riches.
In addition to writing content, you need to promote yourself, gain a following, and interact with your readers. You might start out by writing guest posts for other, more established blogs in your area. While you might not get paid, the exposure and the practice are both very valuable.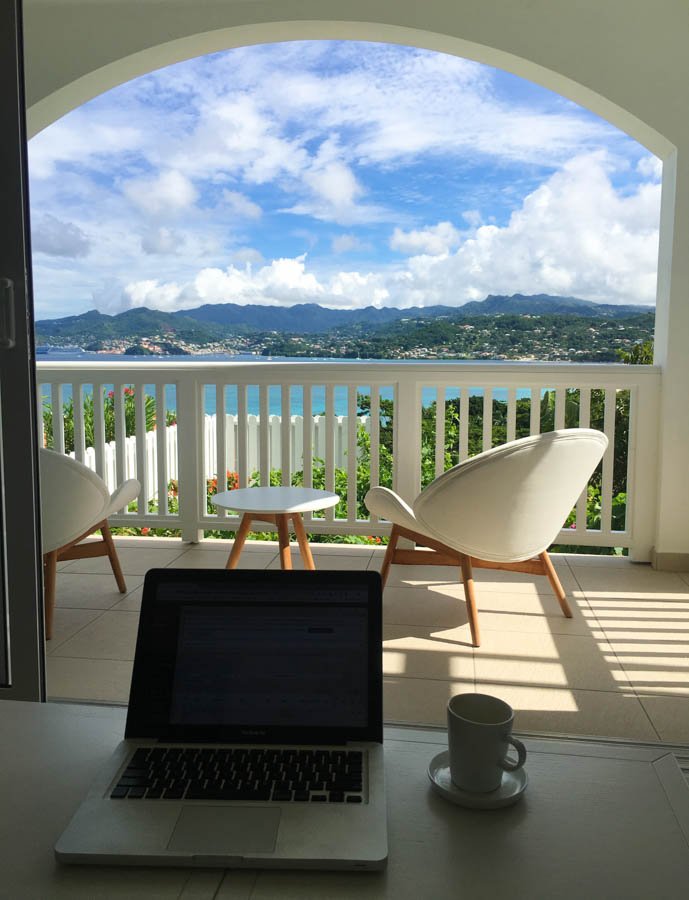 How To Make Money From Blogging
By now you're probably wondering how one actually makes money from blogging. Being a blogger is one of the best digital nomads jobs because there are many ways you can earn an income.
You can run ads on your blog, get into affiliate marketing programs, create your own digital products to sell, start a coaching service — the list goes on and on.
Once your audience is large enough, more doors open for you as a blogger.
For example, tourism boards often invite travel bloggers to go on press trips. Getting paid to travel sounds pretty good, doesn't it?!
If you run a popular sports blog, you might eventually get invited to cover big events and even interview athletes. The sky really is the limit when it comes to blogging.
Find a Way To Supplement Your Blogging Income
As it takes quite a bit of time and effort to build a blog, it's a great idea to pick up another one or two of the top jobs for digital nomads to help pay the bills while you grow your blog.
Another great way to supplement your housing costs is to consider house sitting and pet sitting.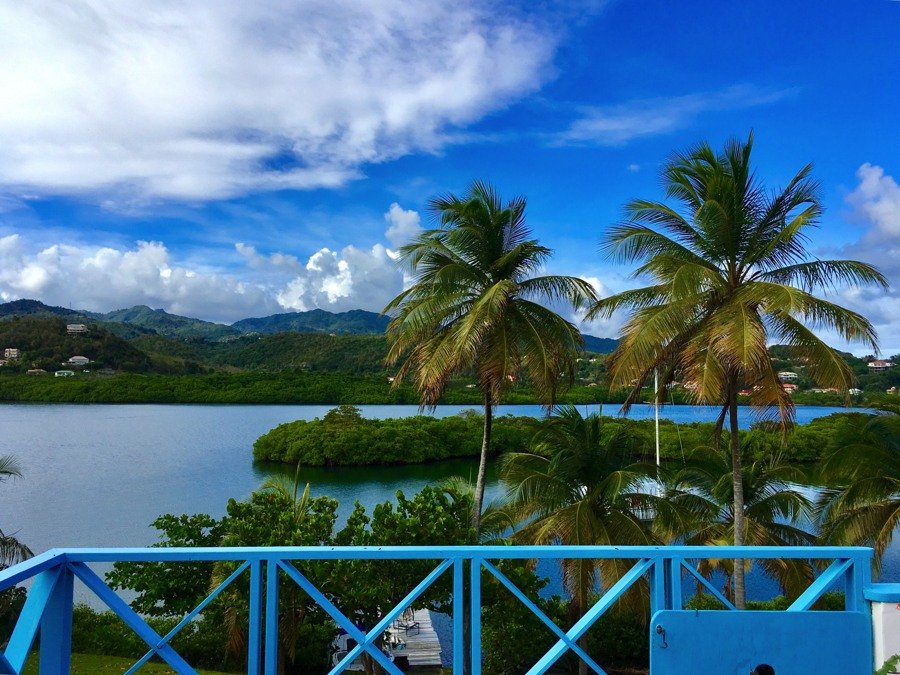 Click Here to Read More About Blogging
2. Online Language Teacher
Teaching a language has long been a popular job for travelers. This is especially true for native English speakers, as ESL (English as a Second Language) jobs are in high demand.
My wife and I taught English in China for several years, and Nick and Dariece themselves even did a stint as English teachers in China!
These days, you don't need to move to the other side of the world and sign a year-long contract.
Online language learning has taken off in the past few years. With so many people around the world wanting to learn a language, there is a lot of opportunity in this field.
It's not just for English speakers either! There are plenty of people who want to learn Spanish, Chinese, Arabic, Japanese, French, and so on.
As an online English teacher myself, I can speak from experience why this is one of the top location independent jobs.
First of all, you can go just about anywhere with it. As long as there's a good internet connection, you're good to go. High-speed internet is reaching more places every day, giving you more and more options.
Being an online language teacher is also quite flexible. Even if you sign a contract with one of the bigger companies, you're in control of your own schedule. You can work as little (or as much) as you want, and you don't need to ask for time off. It's pretty hard to top that kind of freedom.
The best online teaching jobs require that you at least have a Bachelor's degree (if you don't, click here), although it can be in any subject. For aspiring English teachers, it's also a good idea to get a certificate like TEFL or TESOL.
If you're not sure of the difference and want to know which course is right for you, be sure to check out our helpful guide to the best online TEFL courses.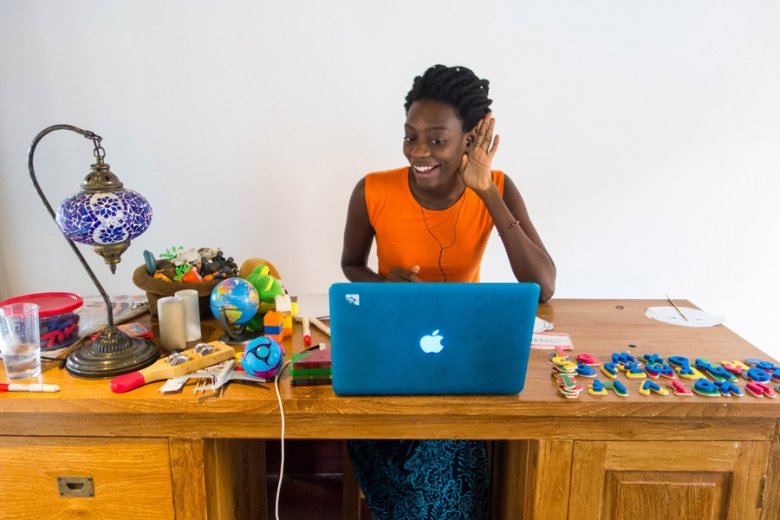 Top Companies To Teach English With
Some of the best companies to teach English online currently include Preply, Cambly, Teachable and italki.
Personally, I love my combination of digital nomad jobs. Since I live in Mexico, I usually teach my English classes early in the morning (around 6-9AM). Doing this five days a week earns me enough money to pay the bills and live rather comfortably here.
Since I finish class so early, I have the rest of the day to work on blogging. Sometimes I don't feel like writing and I just go hang out on the beach!
Whether you just want to make a little extra cash or make it a full-time job, teaching a language online is one of the best jobs for digital nomads. If you're looking to transition into digital nomad life and need a guaranteed income to start while you work on passion projects, teaching online is an excellent choice.
3. Virtual Assistant
One of the most popular jobs for digital nomads just starting out is working as a VA (virtual assistant). As the name suggests, this means working as someone's assistant virtually as opposed to physically being in an office.
Since it's an easy gig to take on the road, being a VA is definitely one of the best jobs for digital nomads — it's also a great side hustle for those who want to earn some extra cash at home.
Virtual assistants perform a wide variety of tasks. They may do administrative, creative, or technical work depending on the client.
A virtual assistant may help with writing e-mails, making calls, scheduling appointments, posting to social media, arranging travel, and much more. You can choose to be a general VA or focus on more specific tasks that you specialize in.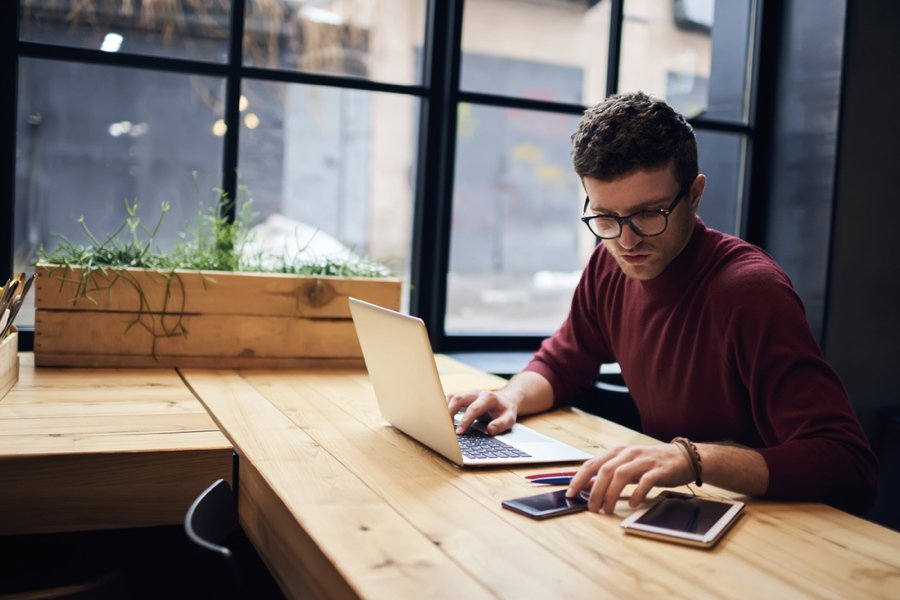 One reason that being a VA is one of the top digital nomad careers is that you can work freelance, part-time, or full-time. It's totally up to you how you want to set up your virtual assistant business. This gig comes in all shapes and sizes, giving you plenty of options for filling your schedule.
For example, many virtual assistants work as freelancers with a few different clients and leave time to work on other passion projects.
Ideal candidates for the position of VA are organized, reliable, and personable. As it is a virtual job, it's also important to be well-versed in file sharing, programs like Google Drive, Word or Excel, and video conferencing services like Skype or Slack.
Of course, you're expected to have your own computer, a stable internet connection, and an e-mail/phone number you can easily be reached at.
Pay for virtual assistants varies from around $10-30 an hour. It all depends on the client and your experience. A few good places to look for VA gigs are Flexjobs, Upwork, and reaching out directly to people in your field of work (ie: emailing travel bloggers if that's who you want to work for).
4. Designer
If you're a creative person, then being a designer is a solid option. Both web designer and graphic designer are great jobs for digital nomads.
Companies need designs for logos, promotional materials, websites, merchandise, and more, meaning there are lots of opportunities.
One of the main reasons that being a designer is one of the best digital nomad jobs is that you don't always need to be online.
Designers can bring a sketchpad to a cafe and not even ask for the WiFi password. They can also go sit in a park or on the beach and work on their next design!
It's nice not always having to be plugged in and reliant on the internet.
Many digital nomad designers work as freelancers. While it can be difficult to find clients at first, it becomes easier as your portfolio grows.
Plus, people are likely to hire you on an ongoing basis if they like your work. Once you build up a reputation, you can start to charge more and be more selective about who you work with.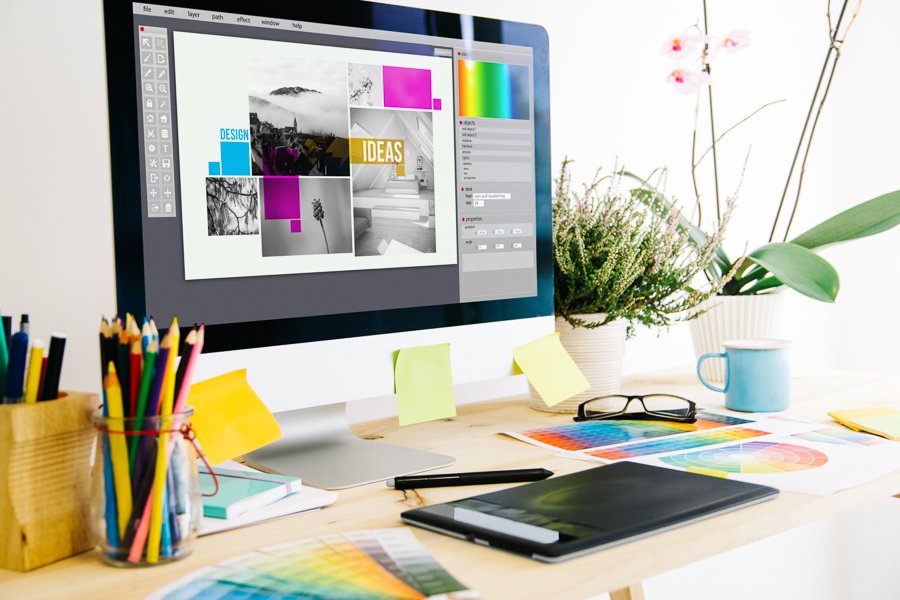 To make it as a digital nomad designer, you'll want to be familiar with programs like Photoshop, Illustrator, and InDesign. If you want to design websites, you'll also need to know HTML & CSS. There are plenty of online courses on all of these if you need to get some formal training in.
Once you have some examples of your work ready to go, it's a good idea to start your own website to direct potential clients to. You can also advertise yourself on websites like FlexJobs, 99 Designs, Fiverr, and more.
The pay for graphic and web designers varies dramatically. Newbies can expect to earn $20 or so an hour, while more experienced designers charge up to $300 an hour.
Make Money as a graphic designer
5. Programmer
Being a programmer is definitely one of the top jobs for digital nomads. That's why you see these "coding boot camps" popping up all over the world. It's a lot of hard work, but you can gain the skills necessary to be a programmer in a few months if you really put your nose to the grindstone.
To become a programmer, you have to learn how to code.
This is what allows people to build software, websites, and apps. All of these are made with code, and there are several different coding languages out there.
Some examples include JavaScript, HTML, Python, and SQL. As with the languages we speak, each one is unique and takes time to learn.
Of course, the first step to becoming a digital nomad programmer is learning at least one of these coding languages. For beginners, it's best to start out with basic web development such as HTML and JavaScript.
All you need to get started is a web browser and text editor, whereas other coding languages require specific operating systems and software.
Once you've learned the language, you can get started working in web development. There are digital nomad jobs helping to build, update, and maintain websites.
Most people start out as a freelancer and take on new projects as they come along. If you impress a client, chances are they'll hire you again for future projects or even bring you on board.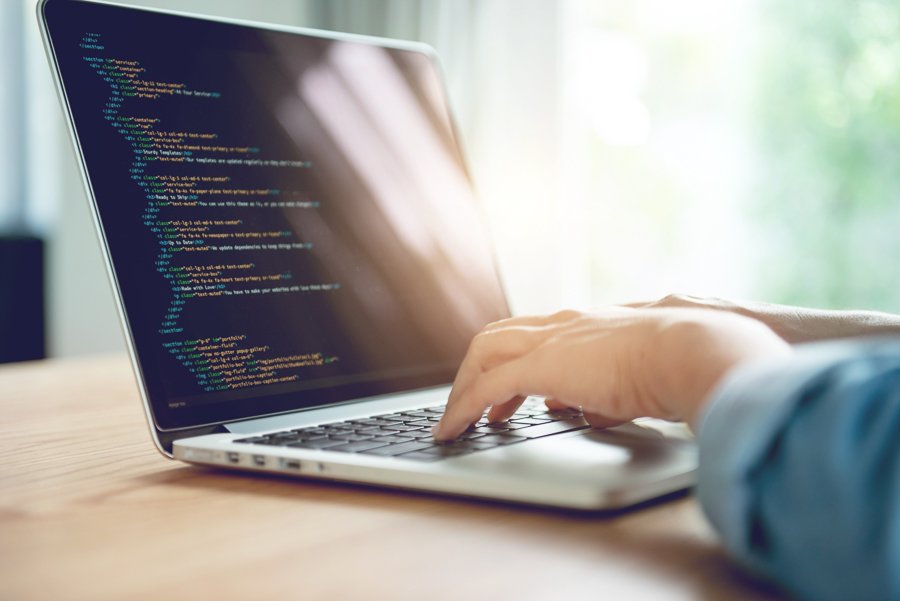 As you get more comfortable with coding, you may decide to learn some of the more advanced languages and get into software or app development. The key to becoming a successful digital nomad programmer is persistence. It's not easy learning how to code, nor is it easy landing that first gig, but you just have to stick with it.
As with most of the digital nomad jobs on this list, the potential income you can earn as a programmer varies greatly. It all depends on your experience and the type of work you're doing.
Freelance programmers are always on the hunt for new projects, whereas those who take on full-time location independent jobs earn a comfortable salary but lose out on some of the flexibility other nomads have.
It seems like beginner freelancers can expect to make somewhere between $20,000 – $45,000 a year, while more experienced people can earn upwards of six figures. Find work on sites like Flexjobs and Upwork.
6. Writer
If you enjoy writing but don't want to go through the trouble of starting your own blog, there are still plenty of digital nomad jobs out there.
There are opportunities to work as a copywriter, technical writer, or creative writer. With more and more publications moving online, new doors are opening every day for digital nomad writers.
Copywriting
One of the best jobs for digital nomads is working as a copywriter. This is when you write for the purpose of marketing and/or advertising.
Copywriters may perform a vast array of tasks, from writing social media posts to scripts for commercials, or even writing catchy jingles. Most copywriters find jobs with advertising agencies or PR firms.
Of course, the most important skill for a copywriter is being persuasive. After all, you're trying to convince someone to buy a product or service.
You'll need to be engaging with your writing and use a call to action as well. In this increasingly digital age we live in, it's also vital to understand SEO (search engine optimization).
For a free 1 hour SEO training session, click here to enter your email address and you'll receive the training instantly in your inbox.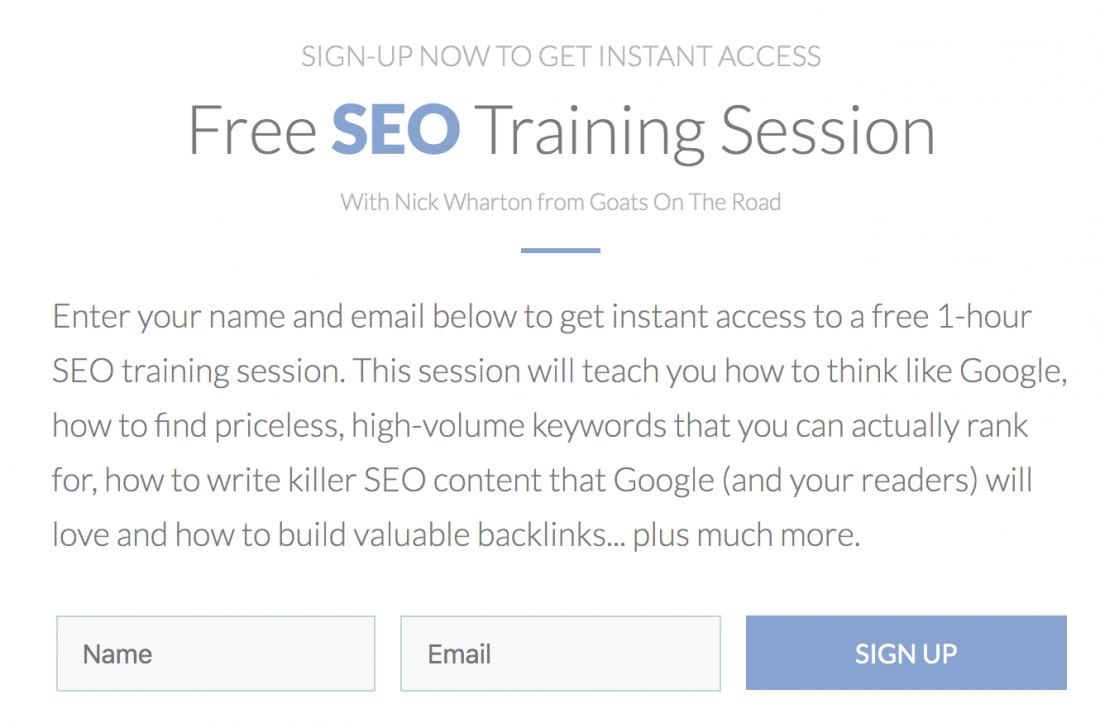 Technical Writing
While copywriters aim to promote and sell, technical writers focus on sharing information. Their goal is to simplify the complicated by writing about topics like science and medicine.
Technical writers need to take complex material and make it easier to understand. They write online help, manuals, project plans, and more.
If you're going to get into technical writing, you need to have an understanding of the topic you're writing about.
For example, you would need to know a good amount of medical jargon if you were going to do technical writing on that subject. You also need to be good at paraphrasing and simplifying these complex topics.
Creative Writing
Finally, there are plenty of jobs for digital nomads to do creative writing. Just because you don't start your own blog doesn't mean you can't write for one (or several).
You can also pitch other websites or traditional print media with ideas. Of course, you can always try writing your own book, as self-publishing is easier than ever.
How To Find Writing Jobs
I'm currently writing for several different websites (mostly about travel), but it took me a while to reach this point. My best advice to aspiring writers is to practice as much as you can and get your work out there.
Websites like Medium allow you to get your work online without the headache of starting a blog. Other bloggers are always looking for people to write guest posts as well, so this is worth looking into.
There are numerous online publications that are looking for freelancers.
Check out this post for a list of 99 companies — many of which pay a generous amount. You can also check on websites like Solid Gigs for just that, solid writing gigs. Click here to try Solid Gigs for just $2 a month. Enter the promo code: Goats2 at checkout to receive your discount.
How much you can earn as a digital nomad writer all depends on who you write for and how much work you do. Most people who do these location-independent jobs work as freelancers and charge either by the hour or by the project.
When you're just starting out, you might only get $20-$30 for a post, but once you have a portfolio and references you can make a lot more than that. Some technical writers charge as much as $150 an hour! Maybe I should get into that…
7. Audio / Video Producer
Without a doubt, one of the coolest jobs for digital nomads is working as an audio or video producer.
This could be anything from being a voice-over talent to hosting a podcast, to being a vlogger. If you've got the skills and the equipment, there are plenty of opportunities out there.
You'll need a powerful computer with sufficient storage space as well as microphones and cameras. As you might imagine, lugging all that stuff around can be a bit tricky and might make traveling a bit tough.
Thankfully, technology is always improving and this kind of equipment is lighter and faster than ever before.
To be a successful audio or video producer, you'll need to learn how to use specific software for editing.
This can be free software like Audacity or iMovie, or paid programs such as Adobe Premier or Final Cut Pro. After all, nobody is going to pay you if it doesn't look and sound good!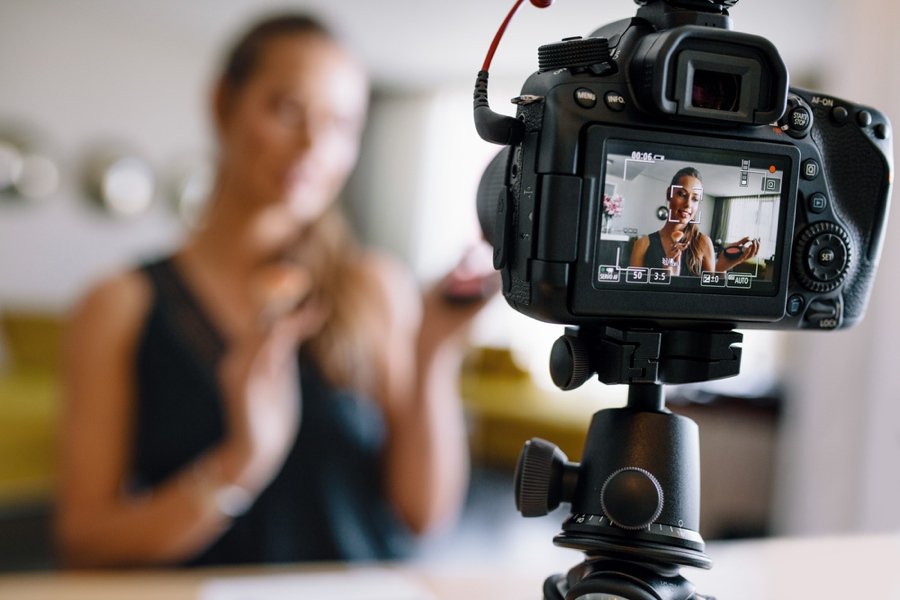 Some digital nomads do voice-over work where they help companies create ads or other promotional material. Others produce original music and license it out or help bands edit their recordings.
Podcasts are all the rage these days, so creating a successful podcast can earn you an income from ads once your audience is large enough.
As far as video jobs for digital nomads, you could help companies by editing videos for their website or social media. Some digital nomads do traditional videography (such as shooting and editing weddings) for a few months out of the year and then travel and work on other projects the rest of the time.
If you can become a popular vlogger on YouTube, there's huge potential for earnings. Some people are making millions just by posting videos to YouTube!
This requires a lot more than just posting videos, though. You'll have to actively promote yourself and engage with your audience if you want to achieve that kind of stardom. It's hard work, but it can definitely pay off.
Bonus! Proofreader and/or Editor
Another excellent job for digital nomads is proofreading. You can either work as a proofreader fulltime, or part time to earn some extra income on the side.
Not only can you earn a great income from this flexible career, but you'll be reading (and learning) about a wide variety of interesting topics.
To become a freelance editor or proofreader, you don't need any special certificates or a degree. However, you will need to have excellent time management, grammar and spelling skills.
Now, in order to get paid more as a proofreader, you'll want to give yourself a leg up on the competition. It's recommended to take a Proofreading Course such as this highly rated one.
The Proofreading Academy's course is affordable, will teach you a lot, and best of all, it offers guaranteed work. Click here to learn more.
Where To Find Jobs For Digital Nomads
With more and more people looking for remote work, there are plenty of websites listing jobs for digital nomads. Here are some of the best to check out:
There are also plenty of forums and Facebook groups out there geared towards digital nomads, so it's a good idea to sign up for some of those. You never know what kind of opportunities might arise, and it's always good to start building a network.
Flexjobs is the top platform for finding legitimate work — they filter through all of the spammy stuff for you. If you're interested in trying it out, use code NOMAD30 at check-out to receive 30% off. Click here to learn more, or, check out our review of Flexjobs.

Are Location Independent Jobs Right For You?
As you can see, you have plenty of options when it comes to digital nomad jobs. While I've listed some of the best nomad jobs, there are plenty more that didn't make the list.
More and more companies are allowing employees to work remotely.
Just because your job isn't on this list doesn't mean it's not a great digital nomad job. If you can do your job with a computer, phone, and internet connection, you can probably do it remotely!
Being a digital nomad isn't always easy. Sometimes the power goes out and you lose out on work. Unless you have full-time contracts, some months are financially better than others, and the instability isn't for everyone. Without a traditional office environment, work can get a bit lonely.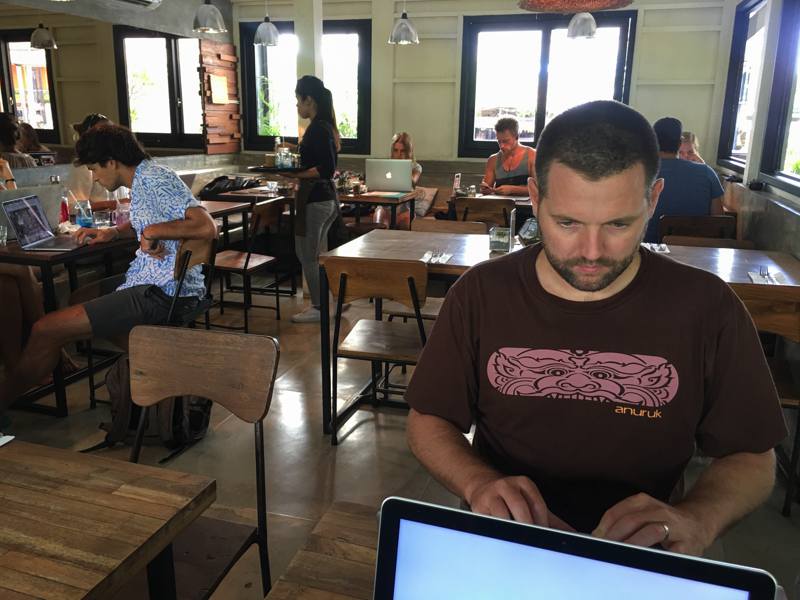 That being said, these days you can find co-working spaces in many cities around the world (Lisbon, Bangkok, New York, Canggu, Chiang Mai, Budapest, etc.), and the freedom that comes along with being a digital nomad makes it all worth it.
If you're a digital nomad and you didn't see your job in this post, leave a comment below and let us know what you're doing. Of course, aspiring digital nomads should also comment with any questions you might have.
Some images in this article are courtesy of Shutterstock.com.
Like This Article? Pin it!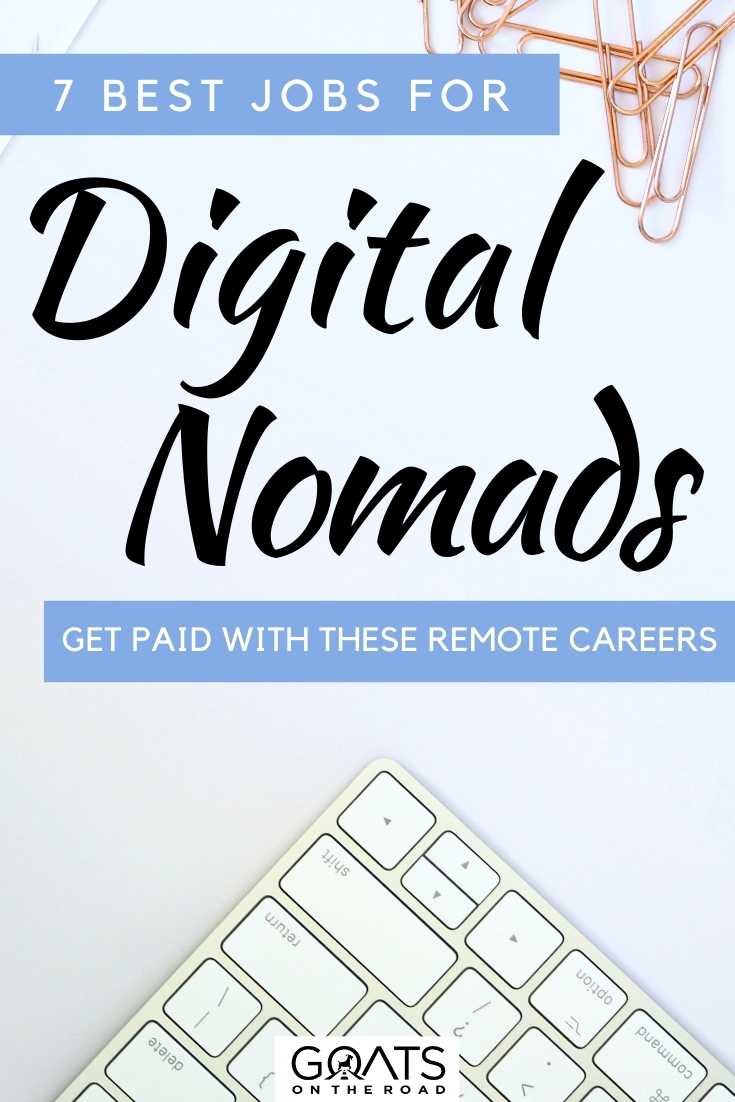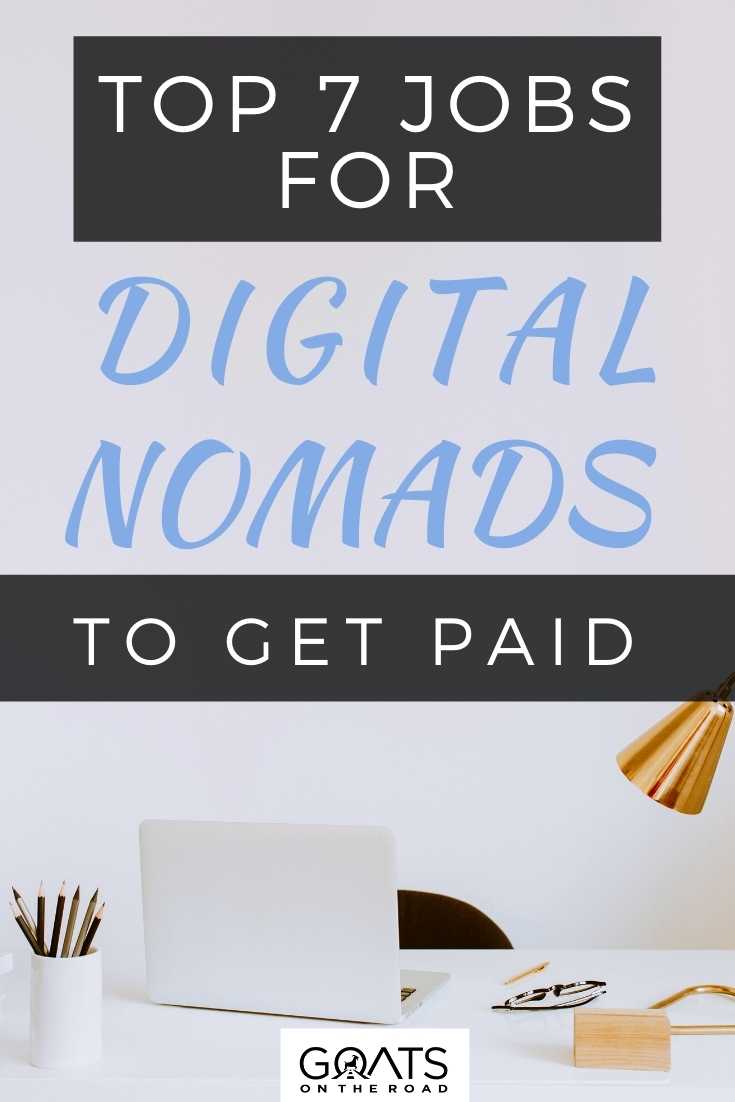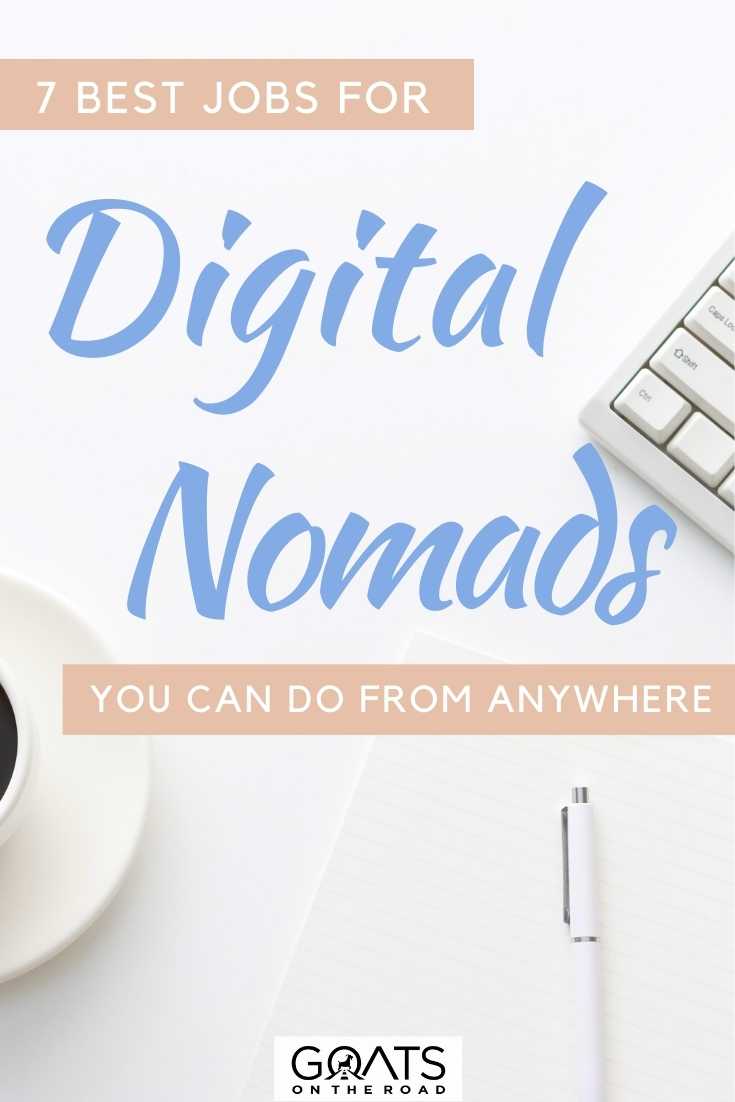 The post 7 Best Jobs For Digital Nomads: Get Paid With These Remote Careers appeared first on Goats On The Road.