We're so lucky to call Utah our greater backyard. Many of Utah's national parks are only a few hours from us. We may not own property here, but we spent a lot of time in Utah when we lived in an Airstream too.
The landscapes feel out of this world, and I hope this bucket list will inspire you to explore more of Utah.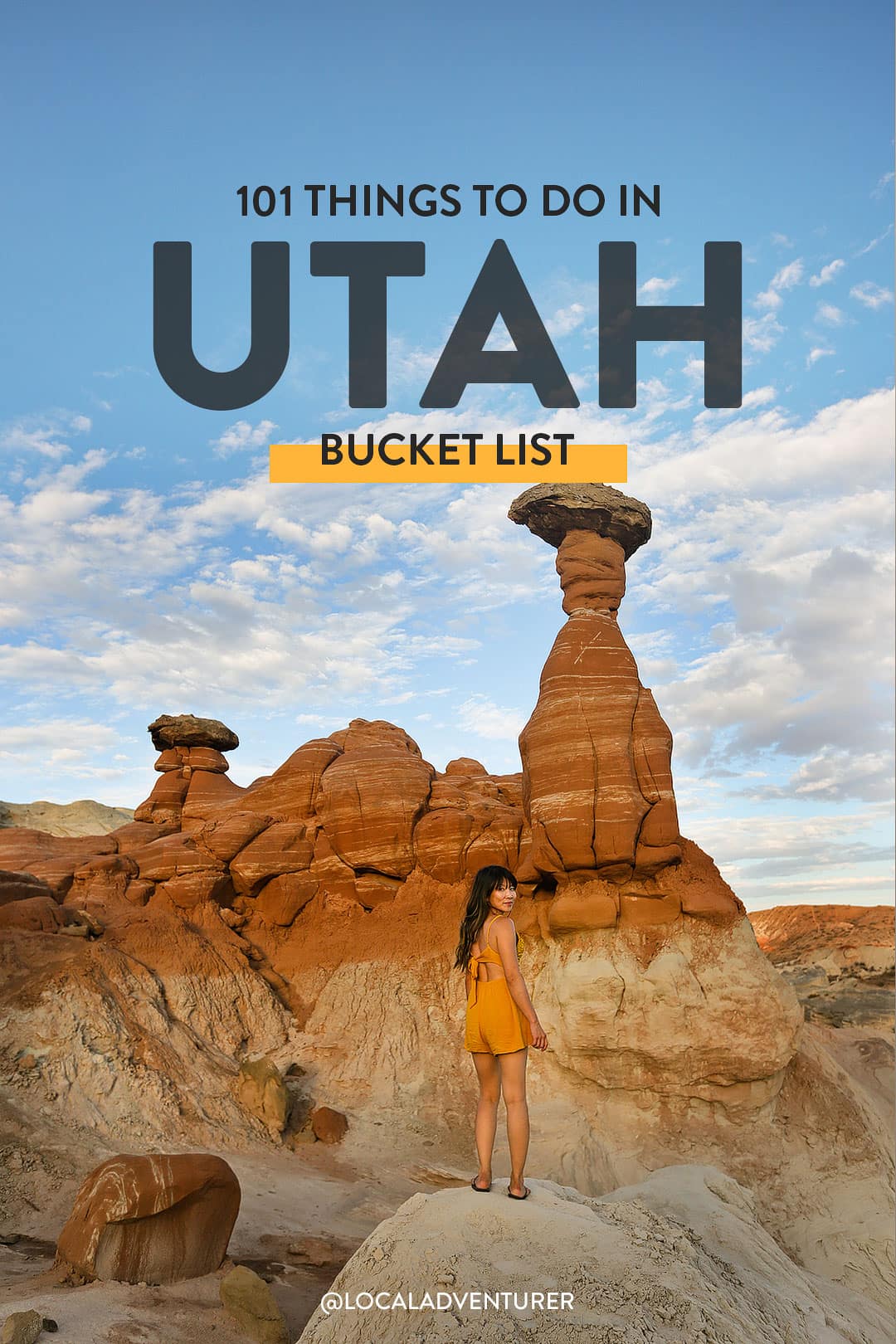 This post may contain affiliate links, where we receive a small commission on sales of the products that are linked at no additional cost to you. All opinions are always our own. Read our full disclosure for more info. Thank you for supporting the brands that make Local Adventurer possible.
Last Updated: December 30, 2020
We're most familiar with Southern Utah, but the entire state has amazing places to check out. If you love skiing and snowboarding, Northern Utah is amazing for that. If you prefer exploring unique rock formations, they are around every corner in Southern Utah. To help you plan your future trips, we've broken up our bucket list into regions.
Things to Do in Southwest Utah
Southwest Utah is full of amazing landscapes, National Parks, amazing rock climbing, and more. It's easily accessible from Las Vegas and one of our favorite road trip areas.
A short family-friendly hike near Kanab (less than a mile).
(Kanab) The largest no-kill sanctuary for cats and dogs in the US.
Go skiing/snowboarding or in the summer you can hike and see wildflowers.
The longest and deepest slot canyon in the SW US.
Don't miss the Chimney Rock pillar and Hickman Bridge Arch.
Known for hoodoos similar to Bryce Canyon and also great for fall colors.
It wasn't as pink as all the photoshopped images had me to believe but still a beautiful spot.
Camp on the shores of Wide Hallow Reservoir and explore the waters on a kayak.
Reflection Canyon and Rainbow Bridge were the highlights for us.
Don't miss the Zebra Slot Canyon, Peekaboo, and Spooky Slots.
A popular slot canyon hike with waterfalls.
State park known for their sandstone spires and columns they call sand pipes.
The much shorter approach to Buckskin gulch but not the hike for you if you're scared of heights.
Hiking area and a sandstone cave that used to be a speakeasy, but is now a gift shop.
Also known as Monroe Hot Srpings or Cooper Hot Springs. Features the tubs you probably have seen on IG.
Great spot for boating, fishing, and swimming.
Check out Buckskin Hollow, Red Cliffs Trail, and Chuuckwalla Trail to Scout Cave.
A slot canyon with amazing acoustics. 
Escape the crowds at the nearby national parks and find beautiful scenery and hiking here. Sandstone cliffs with red and white hues.
See a play at Tuacahn Amphitheater – Broadway in the Canyon.
Oasis in the desert that is best accessed with a truck, SUV, or ATV.
9.2 mile hike to see unique white stone hoodoos.
Popular hike through Paria Canyon – Vermillion Cliffs Wilderness that connects with a longer Buckskin Gulch hike.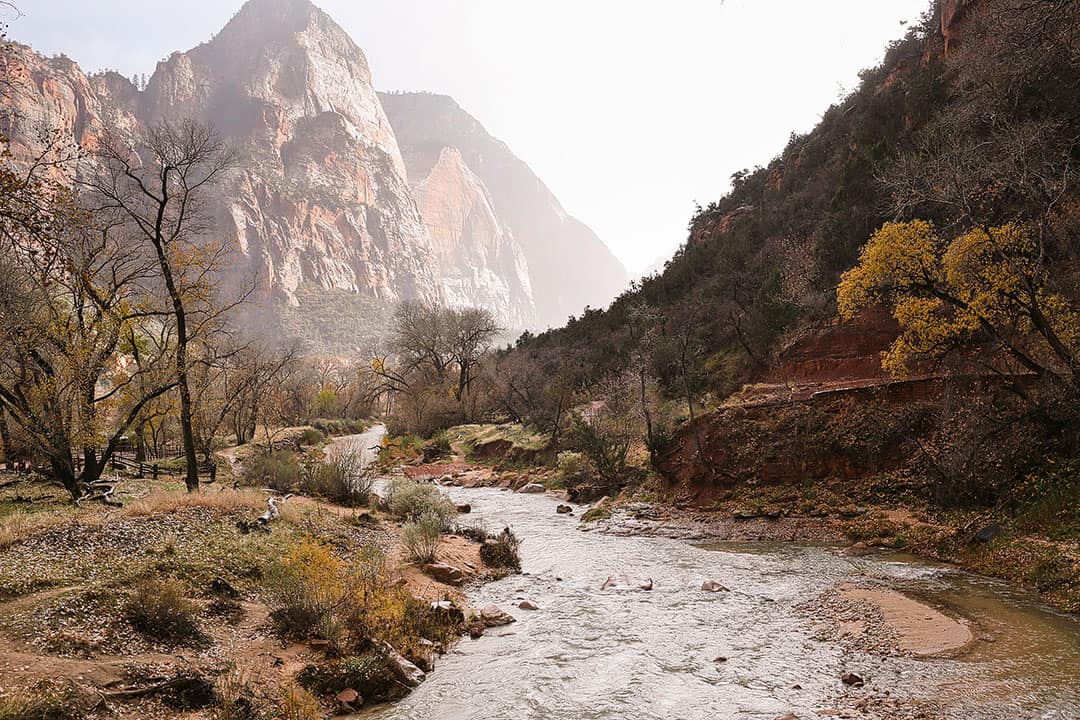 Things to Do in Southeast Utah
Southeast Utah is best known for the Moab area, which is the perfect base to explore Arches and Canyonlands National Parks.
An Ancestral Puebloan ruin hidden under a desert cliff near Bluff.
Main feature is the two tall buttes that look like a bear's head.
Don't miss Mesa Arch, Island in the Sky, and the Needles.
Popular ATV/UTV trail across from Dead Horse Point State Park. 
Also known as Little Rainbow Bridge. You pass Pinto and Bowtie Arch on your way to the Corona.
Aka Dragonfly Canyon or Jeep Arch Hike near Moab.
Overlooks the Colorado River and Canyonlands NP.
8.4 mi moderate loop through slot canyons.
Cutler sandstone formations that's popular for climbing.
Although the address is in Arizona, it's the only point in the US where four states meet (AZ, CO, NM, and UT).
Thousands of hoodoos and unique formations. Check out the Goblin's Lair Hike.
Another lesser-known horseshoe bend but in the San Juan River and our favorite RV site in the Southwest.
A well preserved ruins of Ancestral Puebloan villages. Also a dark sky park so great for astrophotography.
Scenic Byway worth checking out.
60 mile loop that takes about 2.5-3 hours. Get views of the La Sal Mountains, which are especially beautiful in the fall.
3.6 mile lightly trafficked hike through a slot canyon.
An 8 mile moderate loop that takes you through slot canyons. There are some petroglyphs too.
Also known as Left Hand hike near Moab. It takes you to several small waterfalls with swimming areas.
A scary road with switchbacks.
Famous for its scenes in Forrest Gump and West World.
Beautiful arch located at the end of Negro Bill Canyon.
A small Anasazi village ruin with brilliant red rocks along the way.
The 13th largest natural bridge in the world. We liked that there weren't too many people at this park.
Known for its large collection of petroglyphs.
World's largest known natural bridge – access via boat.
Beautiful buttes, mesas, and pinnacles. 
A 2.8 mile hike with beautiful formations and wild flowers.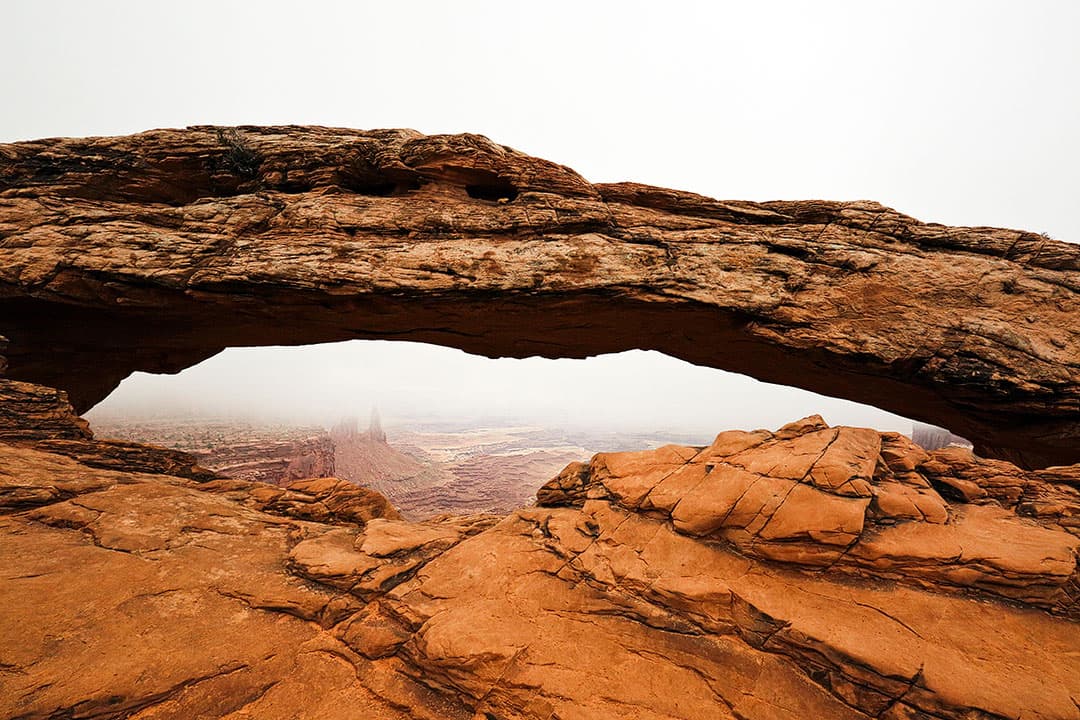 Things to Do in Northern Utah
Northern Utah is home to world-class slopes in the winter, arguably the best bouldering in the US, and even the real-life UP house.
Largest of ten islands in the Great Salt Lake. Watch them gather Bison at the end of October.
Natural hot springs accessible year round (not as nice as Meadow Hot springs).
Great spot for hiking, biking, and rock climbing. In the winter, head here for skiing.
In winter, some areas of the salt flats are covered in a thin layer of water making for amazing photo ops.
607-foot tall waterfall in Provo Canyon.
4.7-mile popular hike with great views of Wind Cave and Second Dam.
Known for having the highest mineral content in the world and.
Also known as Fifth Water Hot Springs, this hike also has a waterfall. Crampons are recommended since parts can be icy.
National Park unit with over 800 paleontological sites. Also dark sky designated so a great spot for stargazing.
Easy hike to a beautiful waterfall. Wildflowers in mid-July through early August.
BLM area covered in unusual geological features.
One of the best places to watch wintering bald eagles in the US (late Nov to early March).
Great hike close to Salt Lake with good rock climbing, city views, and allows dogs.
Beautiful river views and red sandstone cliffs. Great area for paddling, rock climbing, hiking and more.
Peak sits around 13,400 ft. If you're a peak bagger and want to summit all of Utah's 13ers, this one is especially great for wildflowers in summer.
The Last Spike Site where they completed the country's first transcontinental railroad.
The largest salt water lake in the western hemisphere. Try sailing here!
Beautiful reserve great for boating, camping, fishing, golfing, and more.
Hike that takes you to a pretty little waterfall and stream crossings over log bridges.
4.6 mile hike that is popular. There's a waterfall and it's great during the fall. 
If you climb, this is THE bouldering spot in Utah and arguably the best bouldering in the US (It's Joe's vs Hueco Tanks).
This is the highest peak in Utah at just over 13,500 ft.
Another popular hike that has a waterfall and great views. It's just shy of 7 miles.
This area is known for its skiing and all types of rock climbing and ice climbing. Meadow Hot Springs is also here. It's technically on private property but the owners allow public access. Just be sure to read the rules on the main gate and be respectful.
Sand dunes popular for ATVing, sandboarding, sandskiing.
A giant structure made by European sculptor, Karl Momen, in the middle of a desert.
Known for the Ice castles, Midway Swiss Days in August, and Homestead Crater hot springs.
Short hike to a waterfall.
A peak in Ashley National Forest popular amongst peak baggers.
40 mile long canyon and known as the world's longest art gallery with a ton of pictographs and petroglyphs. One of the most amazing canyons in the US.
Great place to go skiing. If you go in January, you can attend Sundance, the largest film festival in the US.
1.8 mile hike giving you a great view. Great place to catch wild flowers too.
One of the best spots in the world for fly fishing.
Short hike in Sandy, UT with a waterfall and great for all skill levels.
Head to Kamas, UT for this easy hike to a beautiful lake.
Other Salt Lake City attractions – world's largest Mormon temple. it's famous for its Christmas lights if you want to plan to come in the winter.
A famous large scale artwork made with rocks gathered from the site. The 15 foot wide coil goes 1500 ft into the lake. Depending on the level of water, sometimes it is submerged in the water and not visible.
Outdoor art exhibit made up of four concrete cylinders.
A cave system on Mt Timpanagos. You can take guided tours through Hansen, Middle, and Timpanogos Cave. Mount Timpanogos is the second highest peak in the Wasatch Range.
Popular hike where you can see wildlife and great views.
See the UP house in real life.
Easy to moderate canyon hike with great views and unique rock formations.
Challenging but beautiful hike to White Pine lake.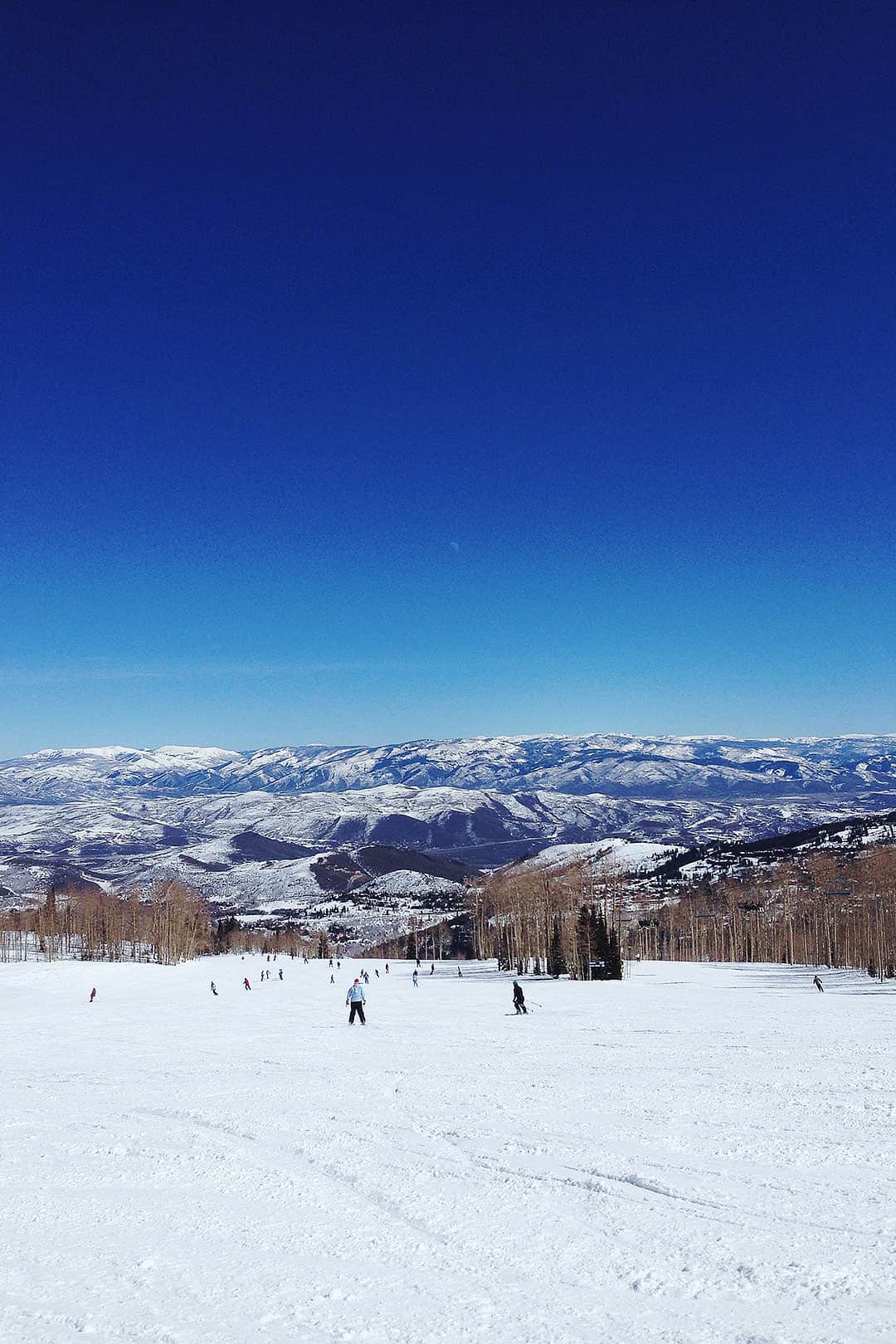 Map of 101 things to Do in Utah
What are the 10 largest cities in Utah?
These are the major cities in Utah by population.
Salt Lake City
West Valley City
Provo
West Jordan
Orem
Sandy
St George
Ogden
Layton
South Jordan
How many National Parks are in Utah?
There are 5 major National Parks called the Mighty Five, and then there are 5 National Park units, which are lands with natural or historical significance managed and protected by the National Park service.
 Canyonlands National Park
 Capitol Reef National Park
 Cedar Breaks National Monument
 Golden Spike National Historic Site
 Natural Bridges National Monument
 Rainbow Bridge National Monument (by boat only)
 Timpanogos Cave National Monument
State Emblem: Beehive
State Animal: Rocky Mountain Elk
State Flower: Sego Lily
State Rock: Coal
State Bird: California Seagull
See them all here.
When to Visit: Utah is a big state with four distinct seasons, so the best time to visit depends on where you want to go and what you want to do. In general, Southern Utah is best in the Spring and Fall. You'll find moderate weather to explore the desert landscapes. During the winter, you may find snow in some areas. Northern Utah is a winter wonderland and draws visitors in for their slopes. During the rest of the year, you'll find lots of hiking and massive peaks to conquer.
Best Airports: Salt Lake City (SLC) is the largest airport in the state and a great place to fly into if you're exploring Northern Utah or the Moab Area. If you plan on exploring Southwest Utah, fly into Las Vegas (LAS).
Best Way to Get Around: Having your own car is definitely the best way to explore Utah. Shop for the best rental car rates here.
What to Pack: Whether you're traveling in the summer or winter, it's always smart to have layers. Temperature changes drastically based on elevation and in desert climates, nights are chillier.
Guides: Check out our National Park Guides to get more specific tips.
Can you think of any other things to do in Utah? What would be on your ultimate Utah bucket list?
Did you enjoy this post? Pin it for later
SEE MORE Utah Travel Guides
"Discovery consists not of seeking new lands but in seeing with new eyes" – M. Proust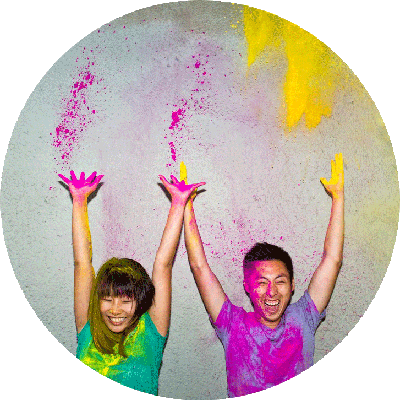 Esther and Jacob are the founders of Local Adventurer, which is one of the top 5 travel blogs in the US. They believe that adventure can be found both near and far and hope to inspire others to explore locally. They explore a new city in depth every year and currently base themselves in Las Vegas.
The post 101 Things to Do in Utah State – Your Ultimate Utah Bucket List appeared first on Local Adventurer » Travel Adventures in Las Vegas + World Wide.