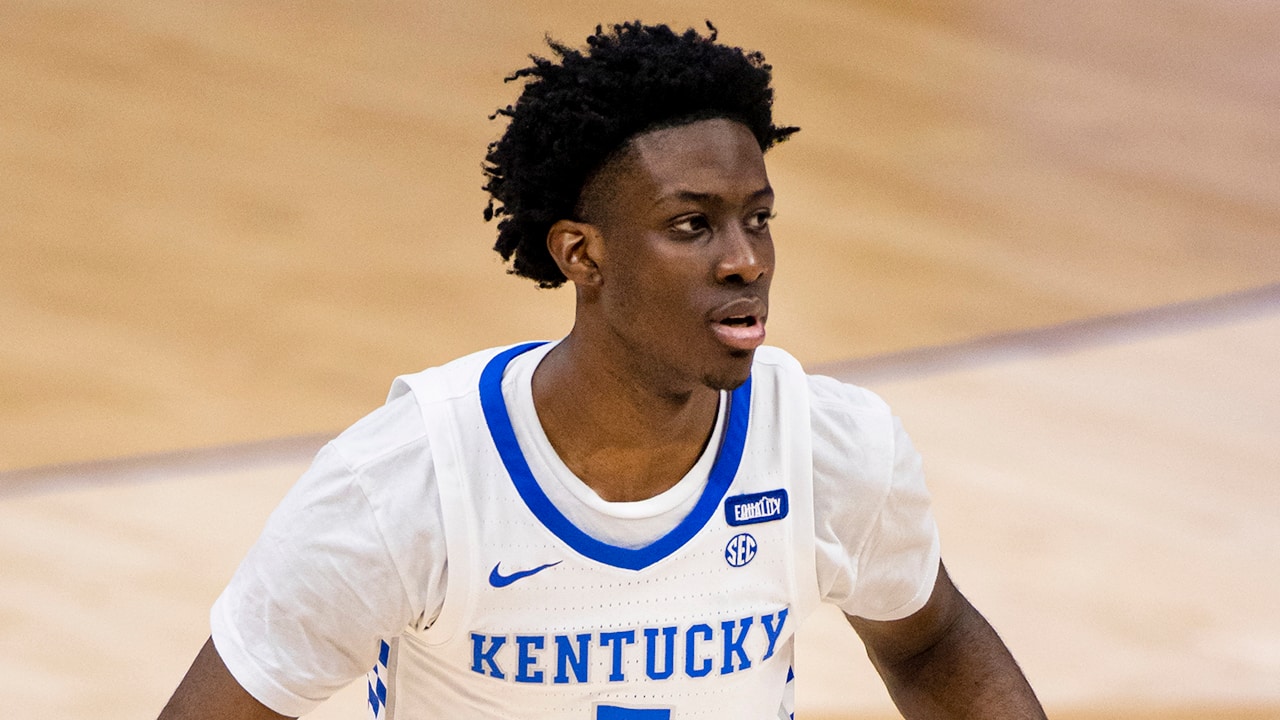 NBA Draft prospect and former Kentucky star Terrence Clarke died in a car accident in Los Angeles, according to a report by WKYT.
CLICK HERE FOR MORE SPORTS COVERAGE ON FOXNEWS.COM
The report cited sources saying that Clarke and Kentucky teammate BJ Boston were leaving a workout when the accident occurred, and he died on the way to the hospital. Boston was reportedly in the car behind him.
The Los Angeles Police Department told the station that the accident occurred on Winnetka Avenue at about 2:10 p.m. local time. Police said Clarke was traveling at a high rate of speed and ran a red light before colliding with another car. The station reported that police said Clarke was not wearing a seatbelt correctly.
Clarke, who played in just eight games this past season due to a leg injury, made six starts and averaged 9.6 points, 2.6 rebounds, and 2.0 assists per game. He played in seven non-conference games and one matchup in the SEC Tournament.
John Calipari, the head coach of the school, said he is "gutted and sick" about the news.
"A young person who we all love has just lost his life too soon, one with all of his dreams and hopes ahead of him," he said, according to Lex 18. "Terrence Clarke was a beautiful kid, someone who owned the room with his personality, smile and joy. People gravitated to him, and to hear we have lost him is just hard for all of us to comprehend right now. We are all in shock."
CLICK HERE TO GET THE FOX NEWS APP
Clarke declared for the draft in March, and recently just announced that he signed with Klutch Sports. The 6-foot-7 guard was just 19 years old.