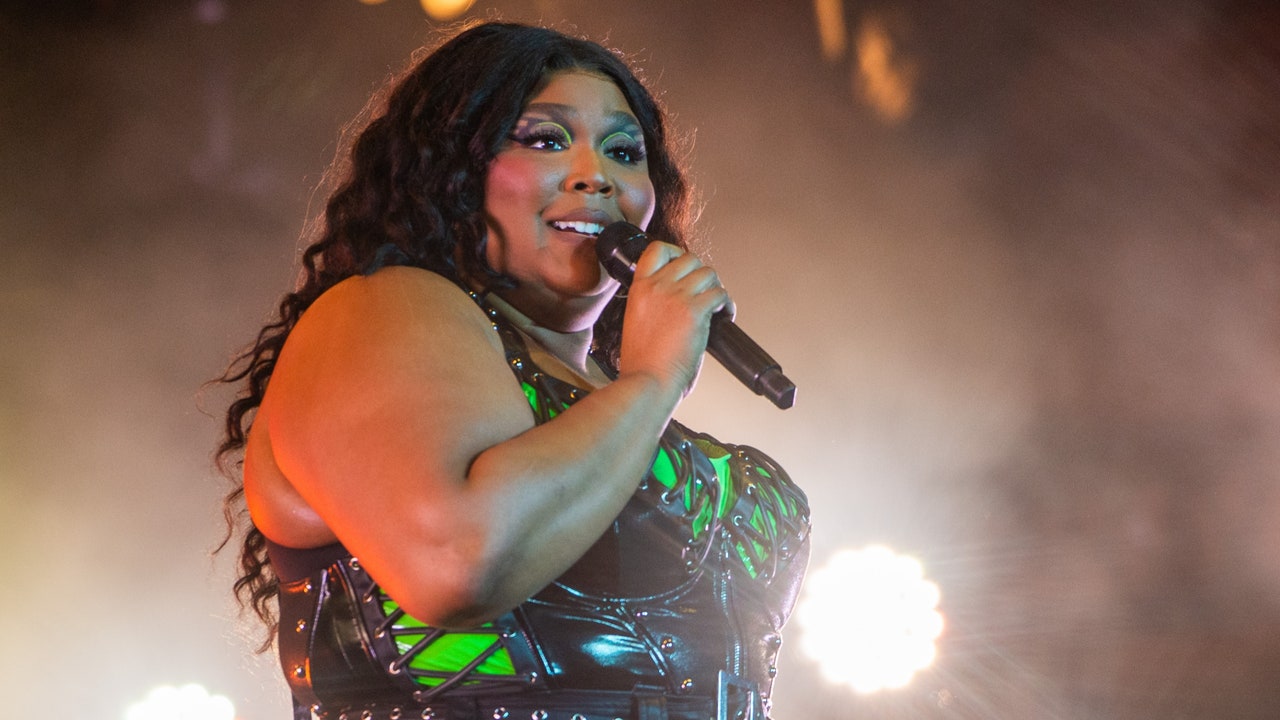 Lizzo has responded to a lawsuit that three of her former dancers filed against her this week, saying the "false allegations" are "as unbelievable as they sound and too outrageous to not be addressed." The dancers are suing Lizzo for sexual harassment and creating a hostile work environment, as well as seeking damages for emotional distress including unpaid wages, loss of earnings, and attorney fees.
Lizzo wrote on social media, "With passion comes hard work and high standards. Sometimes I have to make hard decisions but it's never my intention to make anyone feel uncomfortable or like they aren't valued as an important part of the team. I am not here to be looked at as a victim, but I also know that I am not the villain that people and the media have portrayed me to be be these last few days. I am very open with my sexuality and expressing myself but I cannot accept or allow people to use that openness to make me out to be something I am not." Read the full statement below.
The lawsuit, filed in Los Angeles Superior Court on August 1, names Lizzo, her Big Grrl Big Touring production company, and her dance captain Shirlene Quigley as defendants. The complaint cites instances of racial discrimination, disability discrimination, and an incident in Amsterdam where Lizzo allegedly pressured a dancer into touching a nude performer's bare breasts. The lawsuit also states that on the same occasion, Lizzo urged dancers to "catch dildos launched from the performers' vaginas and eat bananas protruding from the performers' vaginas."
The three plaintiffs—Arianna Davis, Crystal Williams, and Noelle Rodriguez—began working with Lizzo in 2021. Williams claims she lost her job after speaking up during a rehearsal after Lizzo allegedly accused the dancers of drinking ahead of rehearsals. Davis alleges that she was fired on the spot after Lizzo discovered she had recorded an April 27 meeting, which Davis says she did to accommodate a stress-related eye condition. Rodriguez says she publicly resigned in response to Lizzo's firing of Davis.
The dancers' lawyer Ron Zambrano said in a statement, "The stunning nature of how Lizzo and her management team treated their performers seems to go against everything Lizzo stands for publicly, while privately she weight-shames her dancers and demeans them in ways that are not only illegal but absolutely demoralizing."
Lizzo's full statement:
These last few days have been gut wrenchingly difficult and overwhelmingly disappointing. My work ethic, morals and respectfulness have been questioned. My character has been criticized. Usually I choose not to respond to false allegations but these are as unbelievable as they sound and too outrageous to not be addressed.