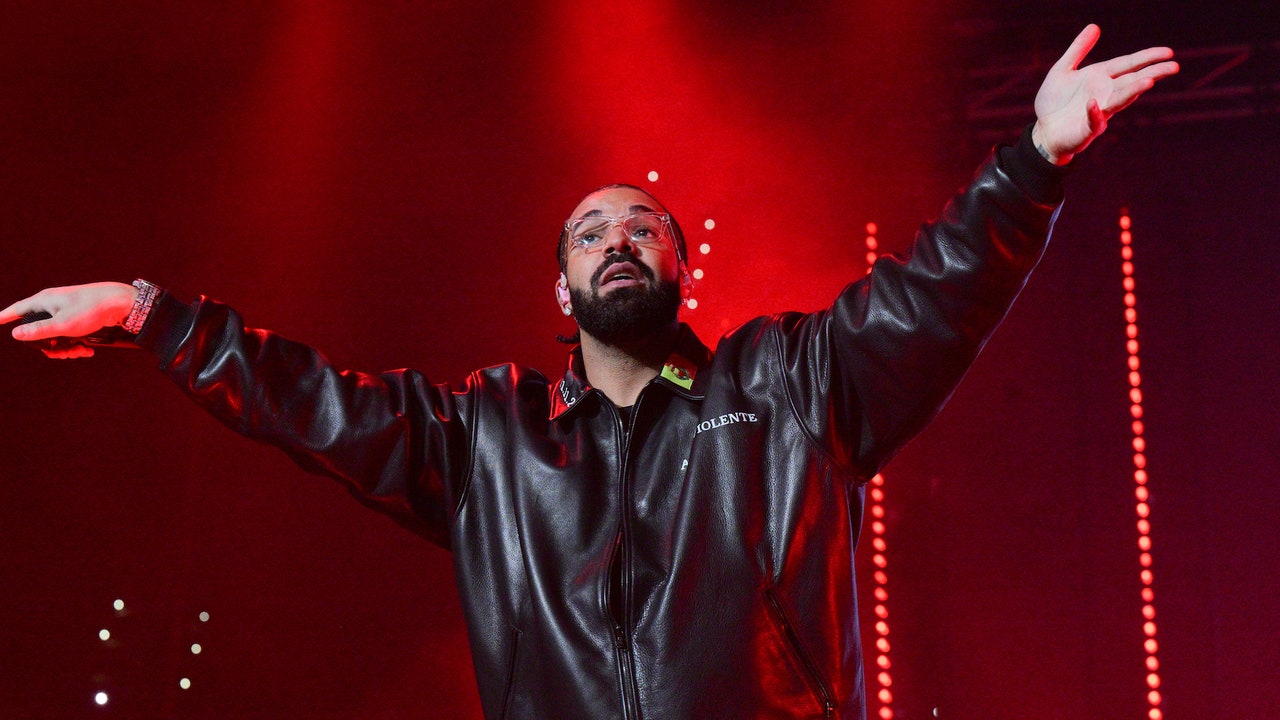 Drake has been identified as the buyer of a gold, ruby, and diamond crown ring that Tupac Shakur wore during his final public appearance. He paid $1,016,000 for it at a Sotheby's auction, according to a press release. The late Shakur designed the ring himself, and wore it to the MTV Video Music Awards in early September 1996. Take a look at the piece via Sotheby's.
Shakur's ring was expected to sell for at least $200,000. The auction was the third in a Sotheby's series dedicated to articles from the world of hip-hop, in conjunction with the 50th anniversary of the genre.
Drake's big purchase happened amid his It's All a Blur Tour with 21 Savage. He's been teasing the release of a new album titled All the Dogs, but he hasn't specified a date for its arrival. In recent months, Drake has released a poetry book and shared a new track titled "Search & Rescue." He's also dropped in on new material by J Hus and Young Thug, and joined Central Cee for an On the Radar Radio Freestyle.
Travis Scott recruited Drake for a guest appearance on Utopia's "Meltdown," where Drake reportedly takes a dig at Pharrell Williams. "Since V not around, the members done hung up the Louis/They not even wearing that shit/Don't come to the boy 'bout repairing some shit," he raps. The verse seems to indict the producer's takeover as Louis Vuitton's creative director of menswear after the 2021 death of Virgil Abloh. Drake supposedly extends his long-running beef with Pusha T in a takes a separate swipe. He insinuates that he would've flown to Paris to fight Williams and Pusha T at a fashion show, were it not for his facing a lawsuit from Vogue over a promo campaign for Her Loss. Pharrell has a co-writing credit with Scott and Kid Cudi on Utopia's "Looove."