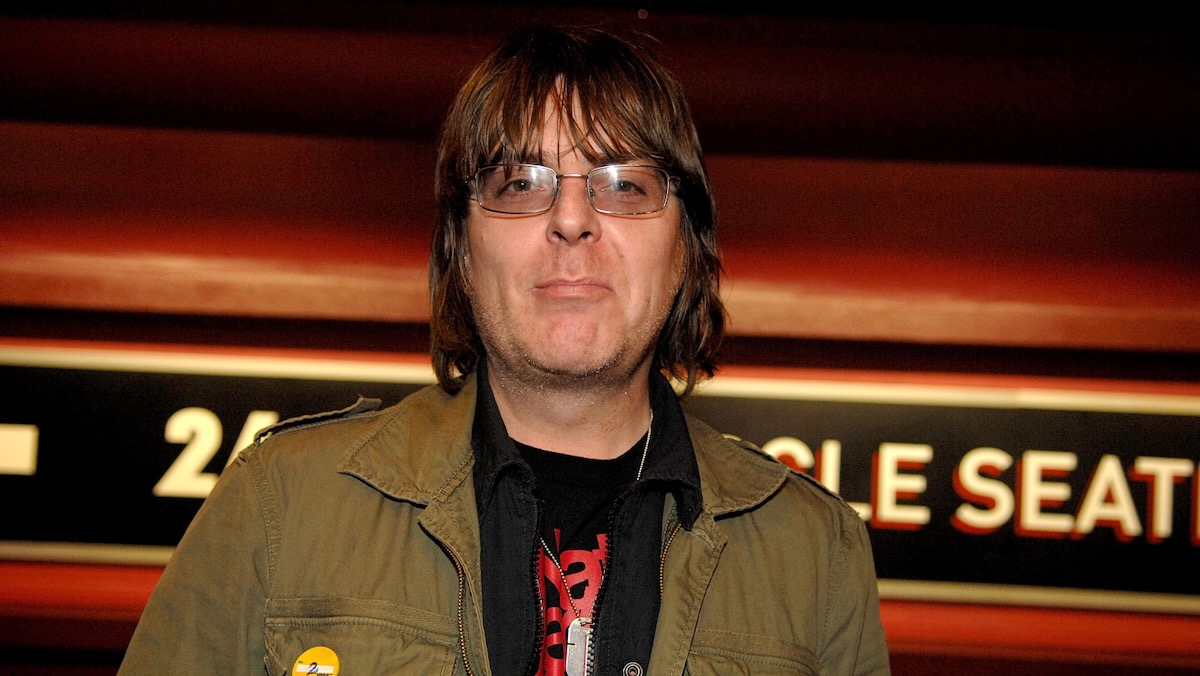 Andy Rourke, bassist of The Smiths, has died at the age of 59 following a battle with cancer.
Rourke's death was announced by his longtime friend and former bandmate, Johnny Marr. "It is with deep sadness that we announce the passing of Andy Rourke after a lengthy illness with pancreatic cancer," Marr wrote. "Andy will be remembered as a kind and beautiful soul by those who knew him and as a supremely gifted musician by music fans. We request privacy at this sad time."
Rourke first met Marr at the age of 11 while living in Manchester. As teenagers, they frequently played music together and formed several bands, with Rourke eventually picking up the bass guitar. In 1982, after Marr and Morrissey formed their own band together, they invited Rourke to come aboard as bassist. The group, which was rounded out by drummer Mike Joyce, became known as The Smiths.
Throughout The Smiths' career, Rourke's bass proved an integral part of their sonic identity. His melodic bass lines often served as counterpoints to Marr's intricate guitar work, creating a rich tapestry of sound. Rourke's playing showcased both technical proficiency and a deep understanding of the emotional nuances of the music, contributing to The Smiths' introspective and introspective style. Describing Rourke's contribution to The Smiths' landmark album The Queen is Dead, Marr said he played "something no other bass player could match."
The Smiths released four albums between 1984 and 1987, including their self-titled debut in 1984, Meat Is Murder (1985), The Queen Is Dead (1986), and Strangeways, Here We Come (1987). Despite their success, internal tensions between Morrissey and Marr led to the band's breakup in 1987.
Following The Smiths' split, Rourke contributed to albums by Sinead O'Connor (I Do Not Want What I Haven't Got), Pretenders (Last of the Independents), and The Stone Roses' Ian Brown (The World Is Yours). He also appeared on several of Morrissey's solo records.
In the 2000s, Rourke formed a supergroup called Freebass with fellow bassists Peter Hook (of Joy Division and New Order) and Gary "Mani" Mounfield (of The Stone Roses) and singer Gary Briggs. He also played in a band called D.A.R.K. with The Cranberries singer Dolores O'Riordan.
Last year, Rourke and Marr reunited on a song called "Strong Forever," marking their first collaboration together in 35 years. The two also performed live together during Marr's opening set for The Killers at Madison Square Garden in New York City.
It is with deep sadness that we announce the passing of Andy Rourke after a lengthy illness with pancreatic cancer.
Andy will be remembered as a kind and beautiful soul by those who knew him and as a supremely gifted musician by music fans.
We request privacy at this sad time pic.twitter.com/KNehQxXoFz

— Johnny Marr (@Johnny_Marr) May 19, 2023