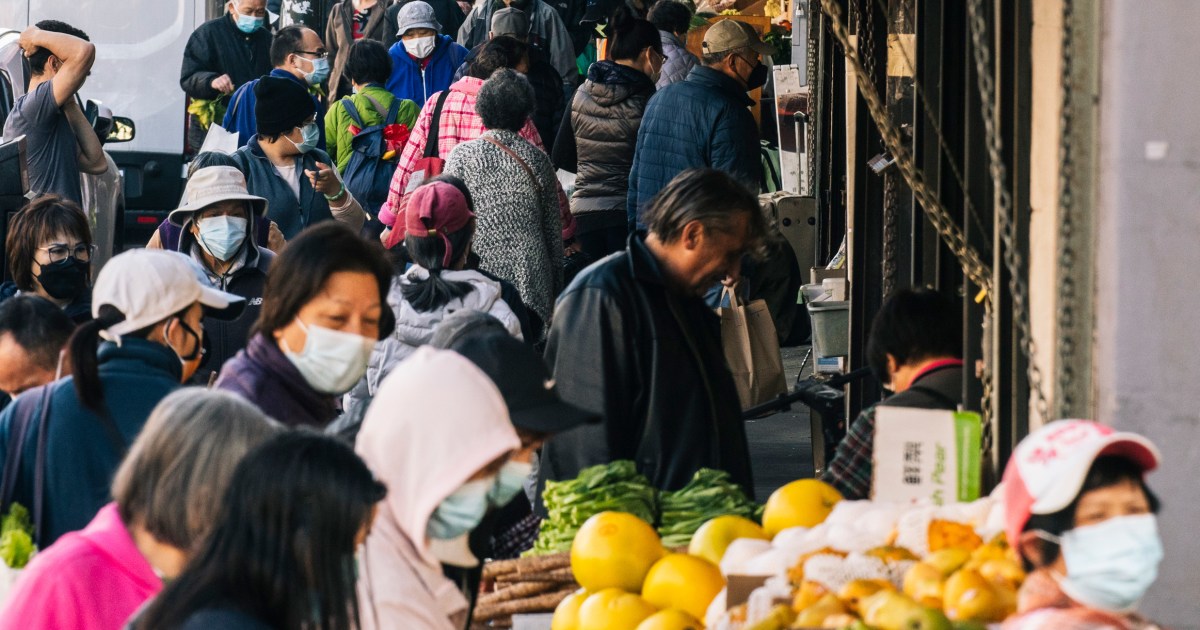 New research reveals that Asian Americans have significantly greater exposure to cancer-linked "forever chemicals" compared to other races.
The findings, published last week on Environmental Science & Technology, a peer-reviewed journal, showed that different racial and socioeconomic groups are likely exposed to varying sources of the harmful substances, known as PFAS. The family of thousands of synthetic chemicals are used in a vast array of consumer products, from rugs to straws, due to their resistance to stains, grease and water.
The report highlighted a longstanding need for more research around the effect of PFAS on people of Asian descent, said Shelley Liu, lead study author.
"Asian Americans, unfortunately, are not that well represented in medical research. There are definitely a lot of things that we don't know yet," Liu, an associate professor at the Icahn School of Medicine at Mount Sinai, said. "It would be really important to investigate how this higher PFAS burden Asian Americans might be related to potential health impacts."
PFAS can remain in the body for years, accumulating exposure overtime, Liu explained. The ubiquitous substances have been linked to increased risk of some cancers, decreased fertility and other adverse health effects.
According to the study, Asian Americans' median level of PFAS was 88% higher than that of whites. And though researchers found that those with higher incomes generally had higher "exposure burden," or cumulative exposure, to these substances, Asian Americans still proved to have significantly greater levels, even when controlling for socioeconomic status.
It's not yet clear what accounts for this disparity, Liu said, and identifying the sources can be challenging given the diversity of lifestyles within the Asian American demographic. But it's possible that higher exposure could be related to many individuals immigrating from countries with different standards of PFAS regulations, Liu added. She also said that some exposure could be tied to cultural factors, like diet.
"It might be a mix of many different things ranging from dietary sources of PFAS, or in food packaging," she said. "There's culturally different types of foods that my family eats too. And we just don't really know because they're imported."
Anna Reade, lead scientist on PFAS at the Natural Resources Defense Council, similarly said that cultural and dietary factors could play a role in the disparities, citing freshwater fish as being commonly linked to PFAS contamination. Asians had the highest fish consumption across all major racial groups, according to a 2017 report published in the journal Environmental Health Perspectives.
"Freshwater fish seem to have a lot higher levels of PFAS because they're living in contaminated sources of water," Reade said. "They build up in our bodies, but they also build up in fish and animals. And so communities that do more subsistence farm fishing will be really important for intervention."
The findings, Reade said, were consistent with other PFAS research. California's Asian/Pacific Islander Community Exposures (ACE) Project, for example, examined heavy metals and PFAS in the blood of Chinese adults in San Francisco and Vietnamese adults in San Jose. It found higher levels in both compared to other groups throughout California. She said that identifying these disparities among racial demographics is critical, and can help better inform intervention and outreach efforts to these communities.
"You could also probably target where you're cleaning up right so there's efforts to identify high PFAS contamination sources," she said.
But both Liu and Reade said that mitigating exposure is particularly difficult, given the lack of regulation of synthetic chemicals in the U.S. But there are promising policies that could help influence federal regulations, Liu added. Maine passed a law that requires manufacturers to report products with intentionally added PFAS. By Jan. 1, 2030, any product containing intentionally added PFAS will not be permitted to be sold in the state. And a proposal in the European Union this year called for a ban on forever chemicals, including for imports.
"Manufacturers who are making products to be sold globally, just for the ease of their own supply chain, could phase out PFAS," Liu said.
While it's critical to examine PFAS and demand transparency from manufacturers, Reade said it ultimately shouldn't have fallen on consumers to avoid these toxic chemicals.
"We as consumers should not have to understand what's in our products to be protected. We shouldn't have to understand, 'I shouldn't be buying this stain resistant, whatever couch because it might have PFAS in it," said Reade. "The goal should be that we are making our products safer in the first place. Part of that is stopping the use of PFAS unless it's absolutely essential for health and safety and functioning of society."