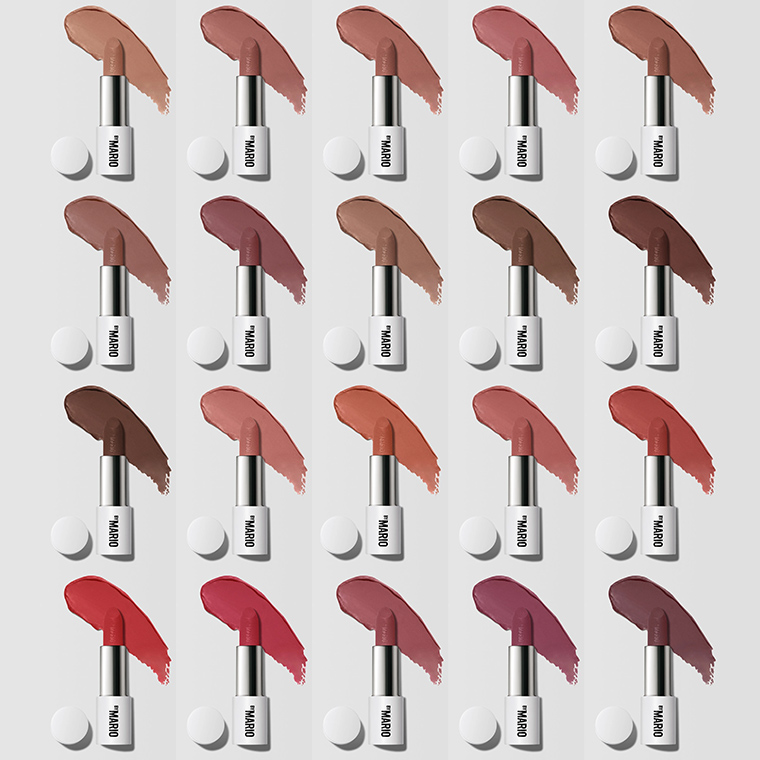 Release Date + About the Launch
"This next-generation matte lipstick is super comfortable, with a soft, suede-like feel. It's weightless and long-lasting and blurs the lips for a soft-focus finish." — Mario." The most comfortable matte lip color comes in 20 gorgeous shades for all skin tones.
A sophisticated full-coverage, matte lip color with suede-like finish. In one stroke it effortlessly glides across your pout. The unique vegan blend of waxes creates a super sensorial application. The Rose hip and passionfruit duo seed oil helps soften lips for a non-drying, ultra-comforting feel. The smoothing gels and texturizing powder formula offers a smooth matte, soft-focus appearance. Thoughtfully designed to hug every lip curve. The case has an easy magnetic closure.
10/1
Products in the Launch
Ultra Suede Lipstick, $24.00 (New, Permanent)
Sierra

Soft peachy nude pink

Sam

Mid-tone pink nude

Kate

Dirty rosey nude

Brielle

Mid-tone mauvey pink

Fanda

Cool brown with pink undertones

Jesse

Pink mauvey brown

Daniela

Deep reddish brown

Erin

Cool nude with pink undertone

Garth

Cool midtone brown

Nicole

Intense burgundy brown

Maurice

Deep rich brown

Rasa

Mid-tone rosy pink

Cam

Dirty peachy nude

Annie

Mid-tone peachy rose

Nikki

Muted brick red

Alicia

Warm red

Kiana

Cool red

Lucia

Berry mauve

Kristen

Bright berry

Amanda

Deep plum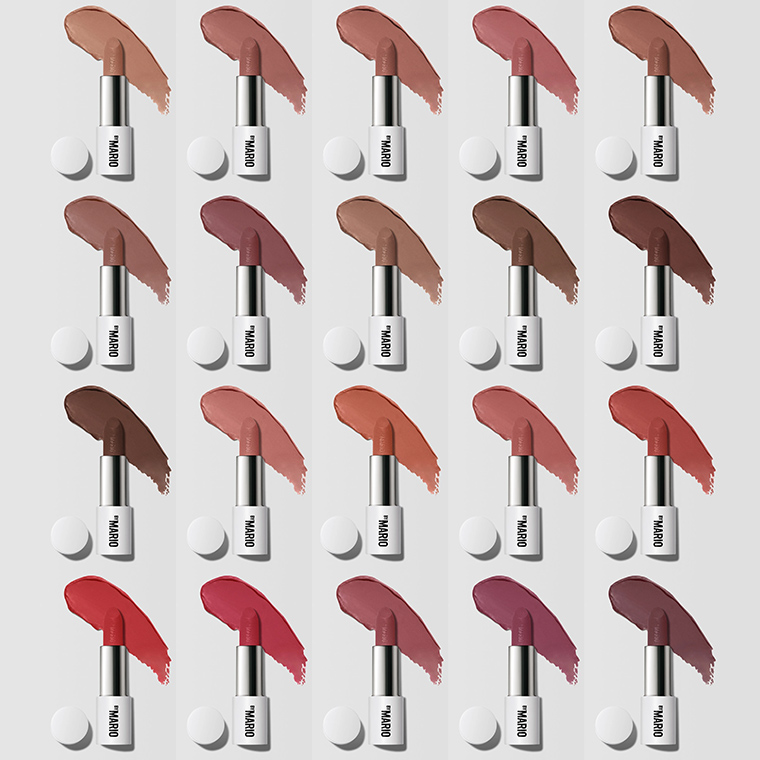 Makeup by MarioUltra Suede Lipstick Collection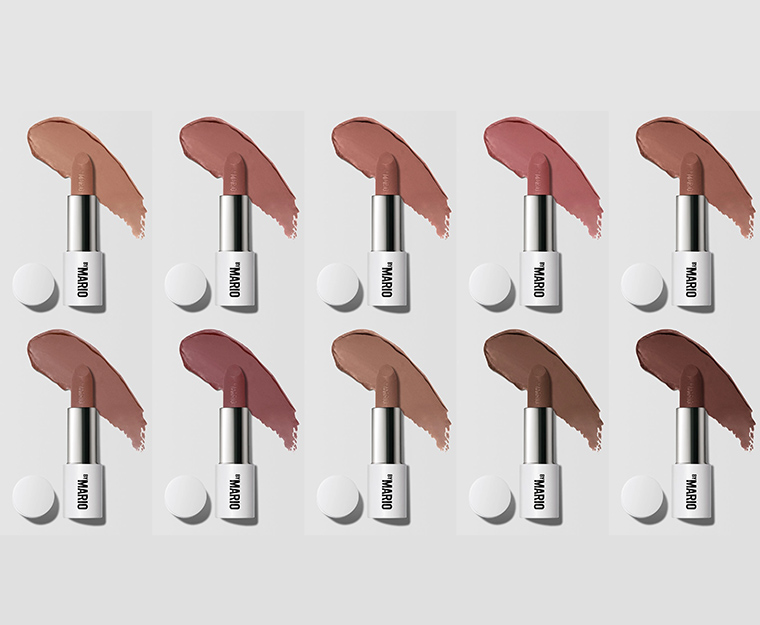 Makeup by MarioUltra Suede Lipstick Collection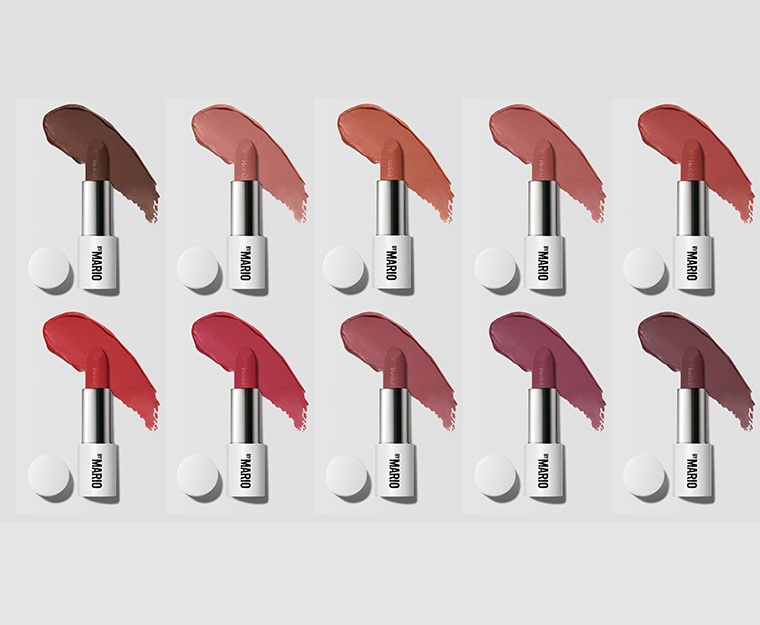 Makeup by MarioUltra Suede Lipstick Collection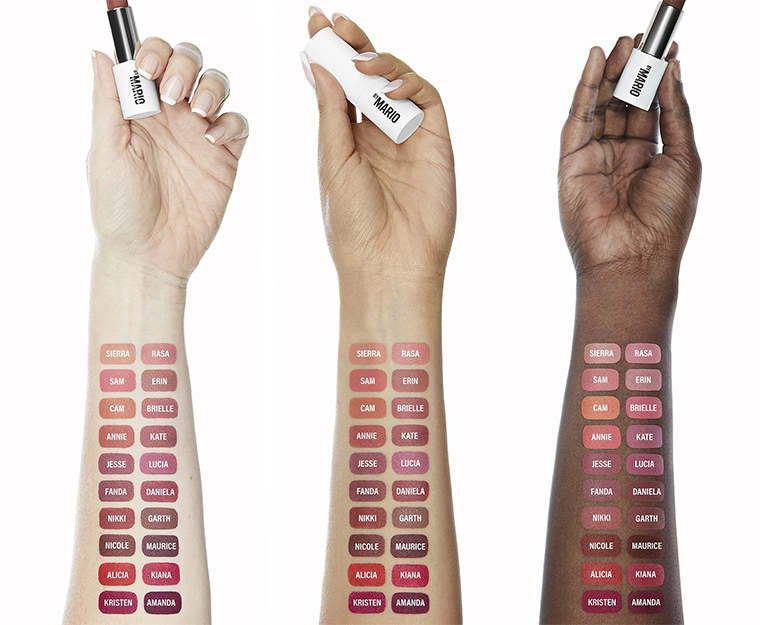 Makeup by MarioUltra Suede Lipstick Collection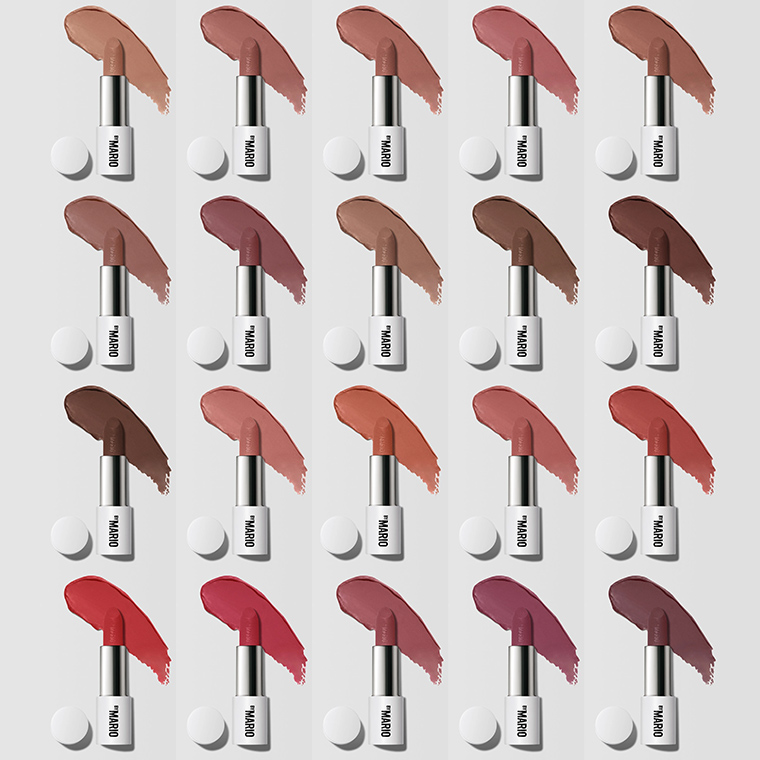 Makeup by MarioUltra Suede Lipstick Collection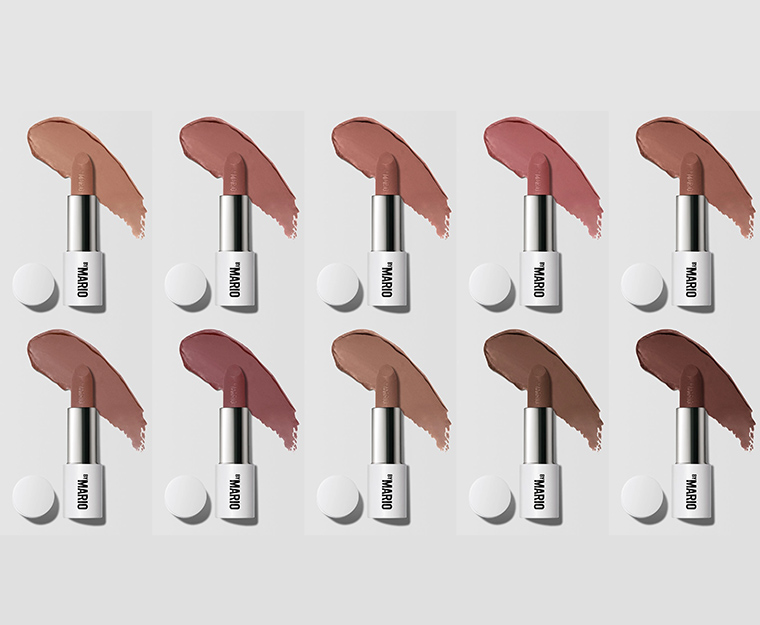 Makeup by MarioUltra Suede Lipstick Collection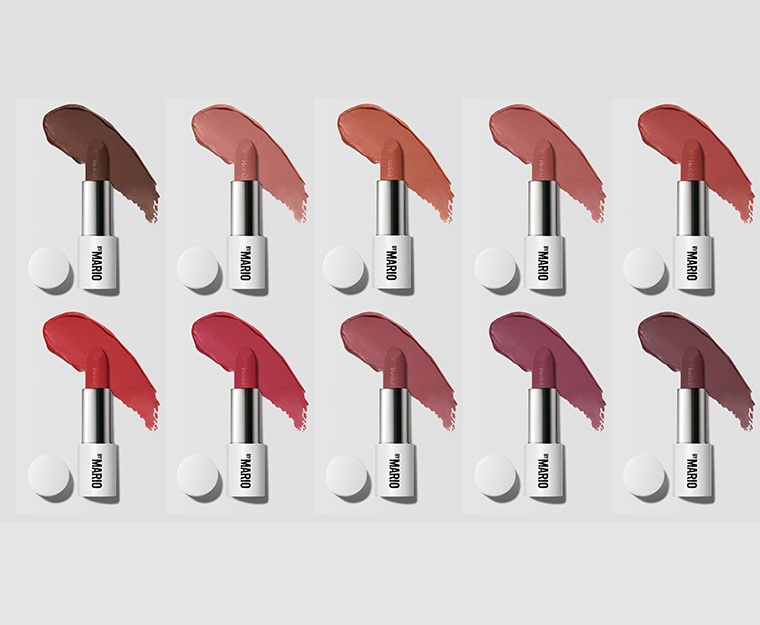 Makeup by MarioUltra Suede Lipstick Collection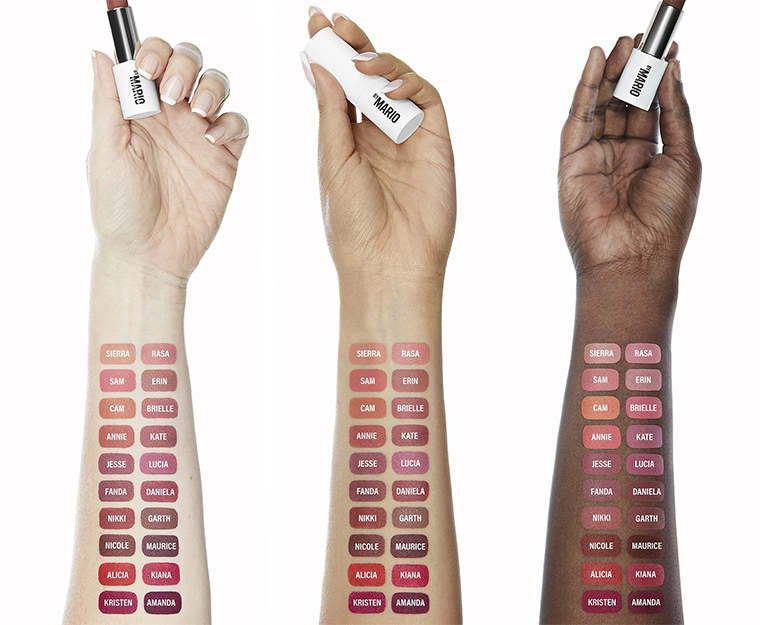 Makeup by MarioUltra Suede Lipstick Collection