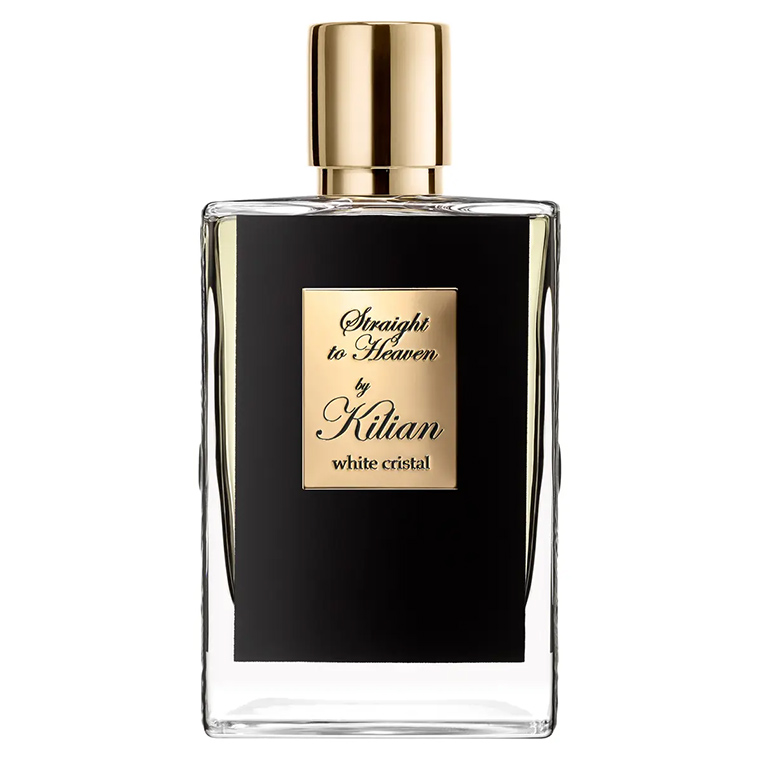 By Kilian Straight to Heaven Eau de Parfum is all about the cedar–dry, robust, and like you've opened a freshly-made cedar chest. While the opening was earthy, like soil, and had rum elements, they were minor players for such a short time. There was pronounced fruitiness that lasted for the first three hours or so but after that, it was so heavy on the cedar that there was little room to smell much else, only the barest whispers of other notes dodging in and out of detection.
top notes: dark rum
heart notes: vanilla, dried fruit
base notes: nutmeg, patchouli, cedarwood
The opening began with intense, dry cedar surrounded freshly dug soil, though the incredibly earthy element was quickly subsumed by rum. It had a slightly fruity sweetness that made it seem like the cedar had been soaked in dried fruits and liquor, but the effect was subtle–the cedar was extremely dominant. It had a markedly low-level of projection, let alone anything resembling sillage, and almost immediately became a skin-scent after 45 minutes of wear.
After two hours in, Straight to Heaven was still dominated by dry cedar with slight fruity sweetness underneath, and it felt like the cedar pulled through even more so than in the opening. The scent hugged my skin even more, but the scent had made no progression even after five hours of wear, so the drydown was still very cedar-heavy with little augmenting it. At best, I detected a touch of the nutmeg and subtly spiced sweetness, but it was hard to delineate much beyond the cedar.
For testing, I had a 2ml spray vial sample, which was applied to the underside and topside of my wrist area on my left arm using half of the vial. I use an unscented moisturizer prior to applying the scent as this is also my swatching arm (aka, incredibly parched at any given moment) as I found scent did not hold well here otherwise. It was shorter-lasting and quickly became a barely-there skin-scent within a couple of hours with almost no projection and no sillage.
Subjectively, I love the smell of cedar, so I enjoyed wearing it, but I can't imagine purchasing a full bottle of it to wear. I could see it working well to layer with something else to add a more pronounced woody layer.
Available Sizes
50 ml for $250
50 ml (refill) for $200
0.25 oz. (travel bottle, 4x refills) for $200
Where to Buy