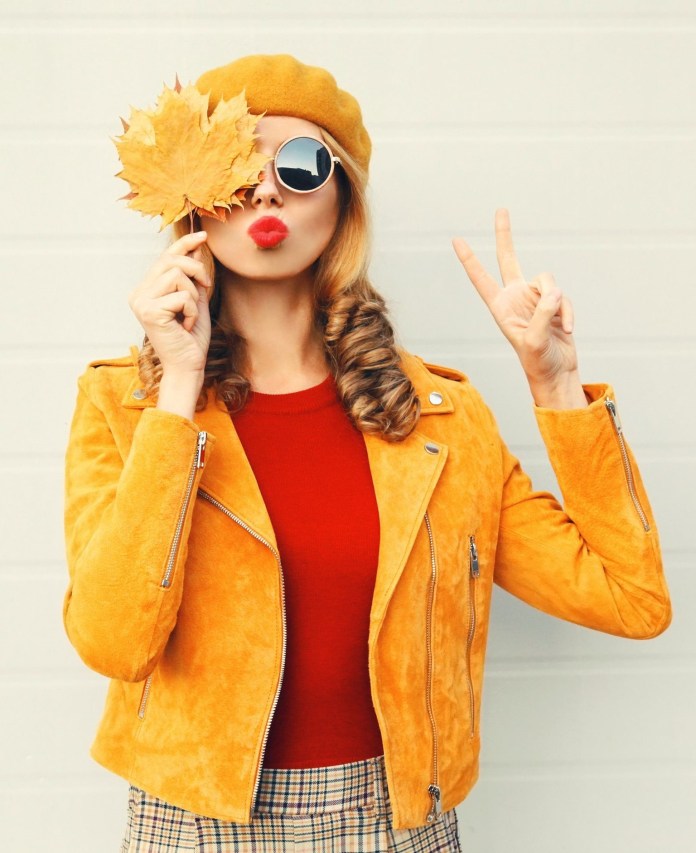 This fall, the fashion script has flipped. This season is all about elevated futuristic looks that represent bigger, bolder, and brighter styles. If you're looking to get out of your comfort zone and dive into the most iconic fashion trends today, then this style guide is all you need this fall!
Every recommended eyewear piece will come with a HOT tip to create your ultimate fall fashion look. So, let's add some fire to your fashion game with the most in-demand pieces this season!
What are this fall's fashion trends?
The bigger, the bolder, the better! This year's fall fashion features iconic, cutting-edge looks that you would normally only see starred on a fashion runway. Fashion this fall is diverse and encourages you to stand out from the crowd by going against traditional style conventions and dressing fearlessly. Ready to feel fierce in the most in-demand frames this season?
State of the ART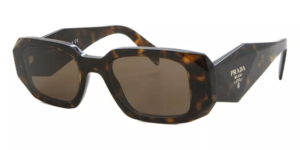 Prada-PR-17WS-Symbole
Let me introduce you to our influencer's top pick, Prada Symbole. If you're looking for the most in-demand fall sunglasses, then look no further than this sleek, futuristic design.
Crafted in a colour that represents fall, these tortoiseshell shades will transform any outfit. Match them with a beige headscarf, knee-high boots, and a traditional oversized blazer coat for a look that will turn heads.
Bold in BEIGE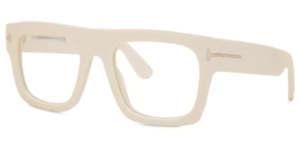 Tom-Ford-FT5634-B-Blue-Light-Block
I did say that this fall is all about being bigger and better! It is no surprise that chunky frames are a must this season. Paired with fall colour trends, these Tom Ford frames are your absolutely key to looking fabulous this fall.
The statement Tom Ford glasses made in this 'fall's favourite,' Ivory White colour will instantly become the highlight of your everyday fall look! These glasses can be styled with a faux-fur coat, statement gold rings, and punky, chunky winter boots. Ready to be bold?
In addition to Ivory White, this season's looks feature noticeable and neutral shades! If colour is part of your fashion palate, then there's no better way to stand out with class than with the latest fall fashion colour trends.
Forever a queen in GREEN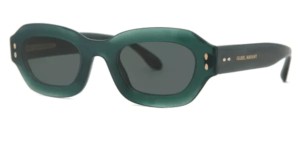 Isabel-Marant/Isabel-Marant-IM-0052S
Every shade of green remains as the most craved tone for this season. Whether you choose neon, emerald, or mint, it's impossible to go wrong with green.
For your ultimate fall fashion look, try these 'rich lady' Isabel Marant sunnies styled with an iconic '90s oversized leather blazer, a fresh white t-shirt dress, and finished with some chunky gold hoops.
A dream come BLUE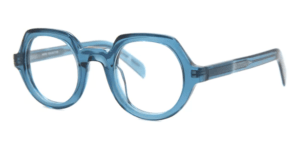 The next autumn fashion colours to keep on your radar are ocean blue hues. Blue shades within the fashion industry represent strength, confidence, and power! With a meaningful message as deep as the sea, these Arise Collective chunky frames are also eco-friendly and crafted using sustainable Acetate, attention to detail, and with good intentions in mind.
These eco-friendly fall fashion frames will look superb with a vintage, suede mustard blazer jacket and high platform 'all white' or 'loud and proud' sneakers.
You had me at YELLOW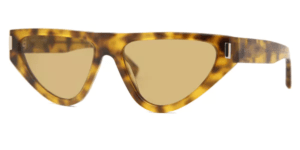 Finally, let's see something a little daring. In accordance with your blue and green fall fashion tones, all shades of yellow are an absolute must.
These foxy Saint Laurent cat-eye sunnies tick all of the boxes when it comes to this fall's women's fashion trends. Chunky, retro, elevated, and fiery, this exact pair has met all of the 'top trending' requirements.
Yellow Saint Laurent sunglasses are a must-have accessory for fashion influencers, and for fall they look fearless with neon green or bubble gum pink tones. They look great with a silk neon dress, an oversized coat, and chunky boots! These sunnies are guaranteed to stand out effortlessly with all fluorescent garments.
How to put together fall outfits
The best advice for fashion is to embrace your personal style! Once you've got that going, all it takes is one statement accessory to put the finishing touches on your look. Never be afraid to mix patterns and textures. Play with colours and find your dreamy statement frames to pull every one of your looks together.
In the fashion industry today, eyewear goes beyond eye protection. Glasses and sunnies are now viewed as state-of-the-art key elements that play a big part in sculpturing your own diverse look. Make sure you have a pair in mind for every outfit!
If you can't wait to try these iconic fall fashion frames, then head over to our ingenious Virtual Try-On Tool, where you can style endless frames and send some snaps to your besties for their advice.
Have fun shopping, and let us know which pair has stolen your heart!