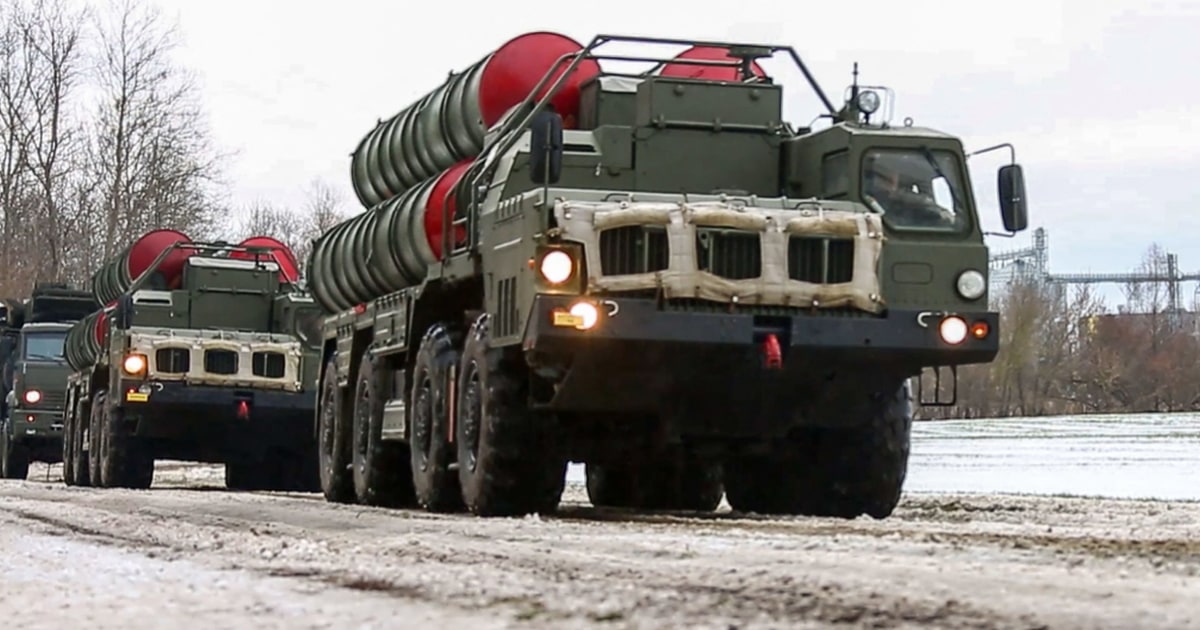 This active phase of the drills in Belarus is scheduled to last until Feb. 20 and was planned, according to Moscow. NATO said last week that the drills would involve up to 30,000 combat troops, labeling it "the biggest Russian deployment there since the Cold War."
Moscow has said the troops will withdraw after the exercises, which it said will rehearse "repelling external aggression," and denied having any plans to attack Ukraine. But the accumulation of forces in Belarus is just part of an extraordinary military buildup around Ukraine that has left Western leaders scrambling to avoid a fresh conflict on European soil.
The White House, which has been sounding the alarm about a possible invasion for weeks, said the drills don't instill confidence that a de-escalation is possible.
"We see this as certainly more of an escalatory and not a de-escalatory action," White House press secretary Jen Psaki told reporters Wednesday.
The deputy U.S. secretary of state, Wendy Sherman, echoed the point in an interview with MSNBC on Thursday, saying the timing of the exercises is "suspicious and alarming, and we are very concerned that President [Vladimir] Putin may make the wrong choice" of invading Ukraine rather than pursuing a diplomatic solution to the crisis.
Moscow has said it has the right to move forces across its territory, or that of an ally, as it sees fit. But on Thursday Ukraine accused Russia of blocking parts of the Black Sea and Sea of Azov to its south "under the pretext of naval drills."
Kyiv's foreign ministry said the arrival of six warships were part of a "hybrid war" campaign and had made navigation in the area virtually impossible, threatening international trade.
Kremlin spokesman Dmitry Peskov said the Russian naval maneuverers were in strict accordance with international maritime law.
Ukraine was holding its own military drills Thursday that will involve the use of weapons sent by Western allies rushing to shore up Kyiv's defenses.
The country's leaders have sought to play down the threat and said the alarmist rhetoric coming out of Washington might create unnecessary panic.