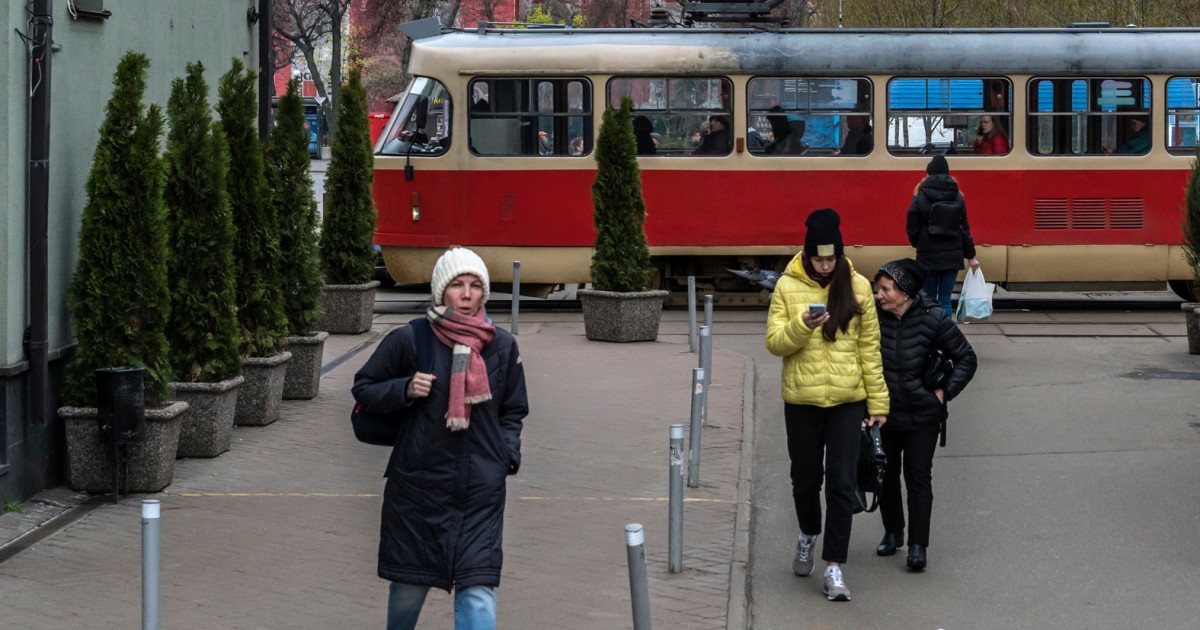 When it was safe, they cooked hundreds of meals each day for soldiers and residents of the neighborhood in the bar's small kitchen, they discussed potential escape routes in case the city fell, and they made Molotov cocktails with neighboring businesses in the small courtyard they shared.
But the threatened Russian ground assault on the capital never materialized.
Now, two months after Moscow launched its invasion and Kyiv residents saw their first missile strike up close, Kizichenko, 36, has opened the doors of his ad hoc bomb shelter to the public once again and returned the site to the popular bar it once was. He hopes to bring back live music and see it packed shoulder to shoulder again on weekends, though he can only sell booze until 4 p.m. under the rules of the city's martial law.
Still, he feels mixed about the pace at which people who fled are returning and said he worries the Russians could come back suddenly. It's a view shared by city officials who have pleaded for residents not to return until the situation is deemed safe.
"I don't like the whole sense of revival we're seeing because it feels like people are not taking the war very seriously," Kizichenko said as he sat next to a man packing a box of rifle scopes at a table in the bar. "Those who come back right now did not witness what Kyiv was like during the siege, and they have this twisted understanding of what the war is."
Many residents who stayed recall watching artillery shells explode on the city's horizon, listening to the soft crack of distant machine-gun fire and learning the difference between the boom of the city's air defense systems working and the boom of a missile landing in a neighborhood nearby.
In quiet moments and when an internet connection was available, they would sit in the dark committed to what one Kyivian described as "true existential doomscrolling." They read through social media posts and articles they hoped would provide some explanation for the Russian attacks on their once-peaceful city or offer some information that would keep them safe.
"A lot of the adrenaline of those first days is dwindling now, and there's this kind of void or feeling of emptiness because you realize you're not in immediate danger anymore but you don't feel safe and don't know what the future holds," said Yevhen Spirin, 33, the editor-in-chief of the Ukrainian news and politics website Babel, which he operated from the basement of Pink Freud with his colleagues during the siege.