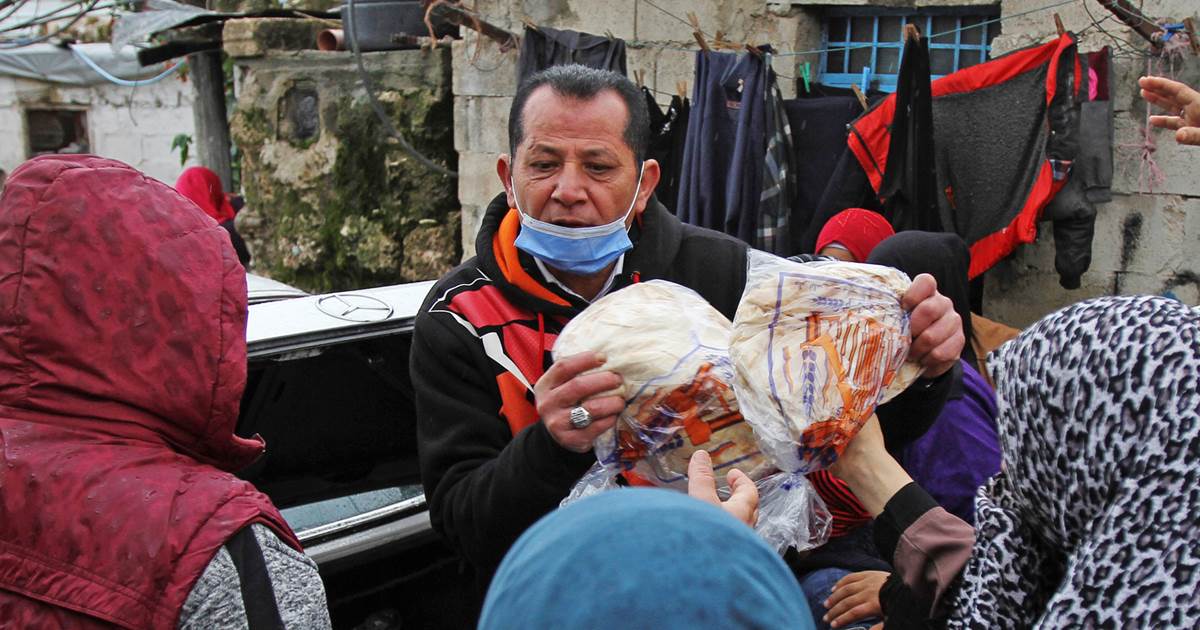 Shadia has run out of rice for her family of nine.
The Syrian mother had hoped the 5 kilos she bought last week would be enough to feed them for the duration of the draconian national lockdown that Lebanon imposed Jan. 14 in response to surging coronavirus case numbers.
More than a week later, however, little food is left in the family's single-room bungalow. A 24-hour curfew is in place, with residents allowed outside only for what are officially deemed "emergencies." Supermarkets across the country are closed.
The lockdown, which initially had been scheduled to last 11 days, has now been extended until Feb. 8, leaving Shadia, 33, and her husband frantic about how their family will survive. In addition to the lack of food, the terra cotta roof of their home has collapsed, leaving the family to huddle together on the floor under blankets to stay warm.
"As a mother, I don't know what to tell you. I can't afford anything for my children, not even daily food," she said on a WhatsApp call from Dahiyeh, a suburb south of Beirut.
Shadia's fears are being echoed across Lebanon, where more than half of its 6 million residents live below the poverty line. Decades of political corruption, stark inequality and a persistent economic crisis have meant that concerns about the coronavirus have taken a back seat to other challenges — particularly after a massive port warehouse explosion in Beirut in August killed 200 people and de