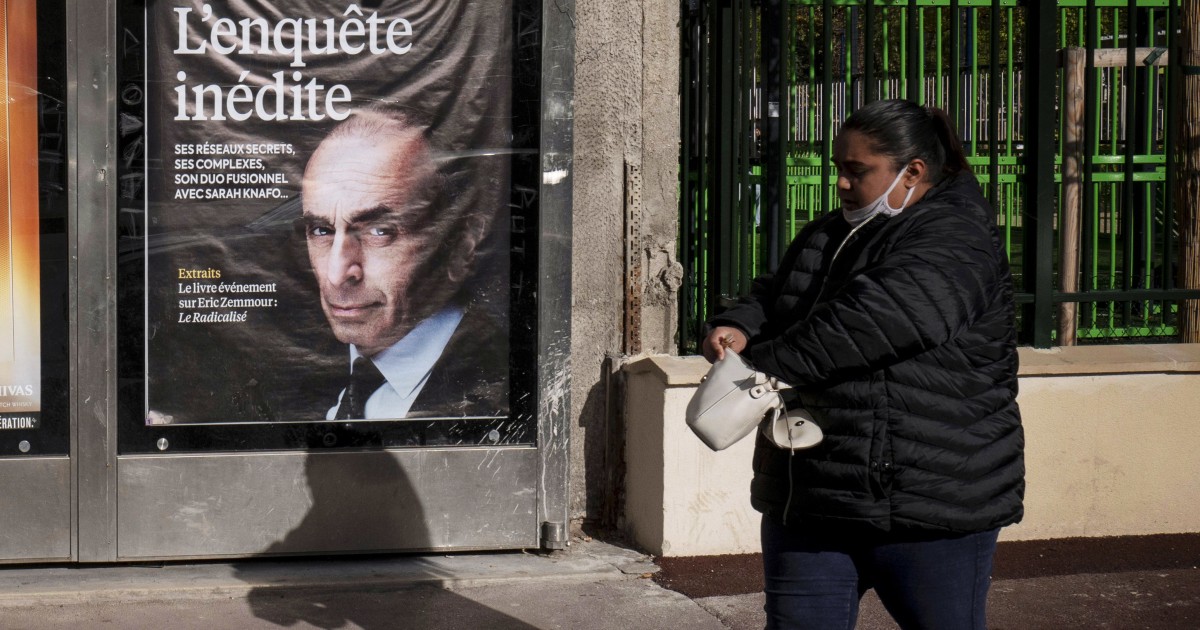 Recent polls consistently put Macron ahead of right-wing candidates, but that hasn't stopped supporters from throwing their weight behind Zemmour.
Other fans include a group of teachers who recently wrote an Op-Ed in a conservative daily in which they lamented the influence of "progressive propaganda" on schools and called for reform founded on "merit, excellence and authority" — a transformation they say only Zemmour has the courage to pull off.
The authors believe standards in French schools are in decline, children are no longer taught to love their country, teachers no longer have enough authority, and ideology is seeping its way into the classroom, a spokesman for the teachers, Guillaume Bessières, said recently over coffee.
"He wants to keep ideology away from the classroom," Bessières said of Zemmour, adding that Zemmour differentiates between teaching and raising children. It's up to parents to orientate children morally and politically, Bessières said.
"When schools take charge of raising children, and even the ideology of children, for us it's a danger," he added.
But for others, it is Zemmour himself who poses a threat.
A recent poll found that he is the most rejected political personality in France, with 70 percent of eligible voters considering him "racist," 66 percent "misogynist" and 67 percent considering him "dangerous." Zemmour has denied being a misogynist or racist.
Recent polls have also shown Le Pen to be Macron's principal rival once again, overtaking Zemmour.
Separately, on Friday, lawyers announced that Zemmour and one of his political aides, Sarah Knafo, would launch legal proceedings after Closer magazine claimed they were expecting a baby.
But the polemicist won't give up without a fight — and like Trump, one place that starts is by pushing back against the media.
"It is necessary to refuse the language that the media imposes," Zemmour said recently. "Trump does that in his own way and I do it in mine."
Nancy Ing, Matt Bradley, Paul Galouzeau de Villepin, Associated Press and Reuters contributed.