Teaching online has become an increasingly popular way to earn an income remotely. But are all online companies the same? Of course not. In this GoGoKid review, I'll let you know exactly what it's like to work for this company. (Spoiler alert: It's pretty awesome!)
I've been in the ESL industry for 2 years, and during this past couple of years, I've obtained quite a bit of experience. I've worked for two brick and mortar schools in China, and had contracts with two different online English teaching companies.
GoGoKid was my first online teaching job, and I learned more about teaching in the first month than I did during my first semester teaching at a school in China. In my experience, they are a wonderful company to work for.
In this GoGoKid review, I'll cover what it's really like to work for them, how much money you can make, and how to get hired.
What is GoGoKid?
GoGoKid is an online ESL company based in Beijing that hires teachers from the US and Canada to teach Chinese students. It's one of the newer online ESL companies on the market, but it has a lot to offer.
The company started in 2018, so they've been around long enough to work out the bugs, and still build up a decent size student base.
They also do a pretty good job to support new teachers and work hard to make sure that they aren't hiring too many teachers at any given time.
And the best part? They are one of the most reputable and highest paying online ESL companies you'll find.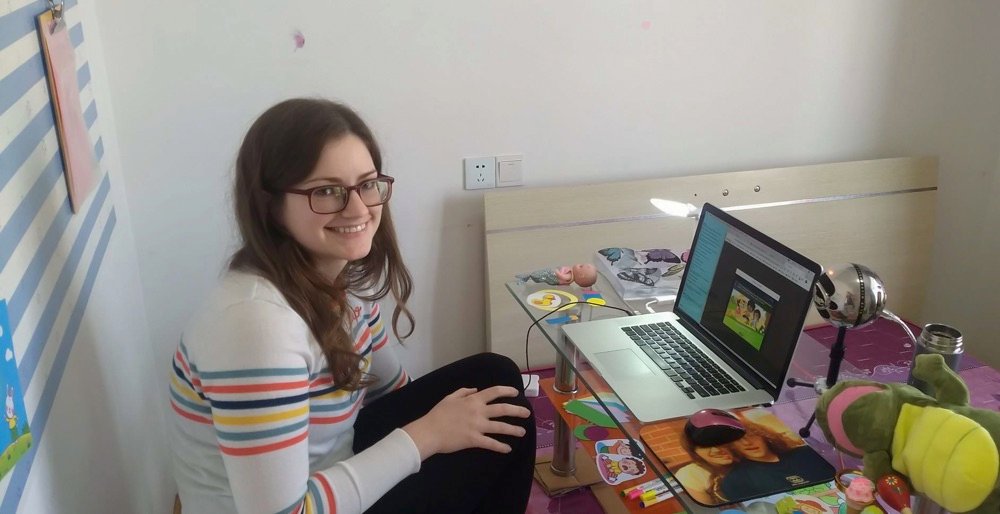 The students are between 3 and 14 years old. The majority of them will be between 4 and 9, though. Classes will only ever have one student at a time. Classes are usually 25 minutes long, but if the class starts late, you should teach up to 28 minutes.
GoGoKid is a parent booked company, meaning you will need to build your profile and reviews to get consistent bookings. Over time, you can build a loyal group of students that you will look forward to seeing every week!
What Are The GoGoKid Requirements To Become Teacher?
In order to work for GoGoKid, you must meet the following credentials:
Be a native English speaker from the United States or Canada.
You must have a valid ID.
Hold a Bachelor's Degree (or higher).
Have completed and received a TEFL Certificate.
Experience working with children in some capacity.
A clean criminal background.
☞ Click here to read reviews of the 7 best online TEFL companies. Or, have a look at my review of the MyTEFL course that I took.
While those are the only basic requirements to get hired, there are some other things you can add to really make your application stand out.
Make sure you include any related work experience you have with children — coaching, babysitting, teaching, volunteering, mentoring, working at a summer camp, etc.
Having an education or related degree in English will likely help you get hired as a GoGoKid teacher, but it's not a rule.
My degree is in a completely unrelated field and it wasn't an issue for me. If you have a master's or doctoral degree, you can expect to receive a higher starting salary, but it's not always a guarantee that you will be hired.
Aside from that, just make sure you have a well-edited CV (resume) and a nice professional looking headshot when you apply. Try to make sure you're giving yourself the best chance possible.
How Much Does GoGoKid Pay?
The short answer is you will make between $14-25 USD an hour.
Online teaching with GoGoKid is one of the highest paying jobs in the online ESL industry. They offer very good rates, but their pay and incentive system can be a little confusing at first.
What Is The GoGoKid Service Fee?
When you sign a contract with GoGoKid, you will agree to a service fee (salary) between $7-10 for each class.
Since you are not an employee of GoGoKid, but rather an independent contractor, you are agreeing that the service fee is the rate the company will pay you for each class you teach.
Be sure you agree to a rate that you feel is fair. It's very difficult to get a raise on your base pay!
Potential Reductions in Pay With GoGoKid
Once you start teaching you will always receive that base pay (service fee) for each and every class taught, unless you fail to complete the student feedback within 12 hours. In that case, you will only receive 60% of your service fee.
For a no show, you sit in the classroom and wait for 15 minutes, but if the student doesn't log in during that time, you may leave the classroom — but are still paid 55% of your service fee. For a cancellation within 24 hours, you do not even need to log in and you will still be paid 55% of your service fee.
How Can I Maximize My Earnings At GoGoKid?
The real fun of the GoGoKid pay system is its incentive program. Not only do they run a variety of incentives throughout the year (such as holiday contests, spin the wheel, raffles, etc.), but they offer bonuses through your "credit score".
This is how you can maximize your earnings with the company.
GoGoKid Credit Score
Essentially it's a 5 level program that GoGoKid calls your "credit score", and teachers who are in levels 3, 4, or 5 can earn bonuses depending on their ratings and the number of classes they teach in a day.
Classes taught during peak times (7-9 pm in China) carry a higher weight than other classes.
It's a little bit complicated, but it will start to make more sense over time. The real thing to know is that you can make an extra $2.50 per class with this system, so in a way, you're in charge of your own raise!
How To Maintain a Good Credit Score With GoGoKid
The best things to do to improve your credit score are the following:
Keep a consistent schedule.
Work during peak teaching times (7:00pm – 9:00pm Beijing Time).
Do your very best to keep a 5-star rating.
Teach more classes in a single day (based on China's timezone). It's better to teach 4 classes in one day than it is to teach 2 classes one day and 2 more the next.
Basically, the more 5-star reviews you get, and the more classes you teach, the higher your score becomes. In turn, this will increase the pay you receive per class.
GoGoKid also pays $5 USD for every student that signs up after taking your trial class.
Things That Negatively Impact Your Credit Score With GoGoKid
If you receive a negative review while teaching a "peak time" class, this could affect your credit score more strongly.
Furthermore, attendance and punctuality issues that are the fault of the teacher will also lower your score.
Penalties and deductions will be taken out of your incentive earnings, but they will not come out of your base service fee.
What Materials Do I Need For GoGoKid?
In order to work as a GoGoKid teacher, you will need to have a good laptop, headset with an attached mic, and a decent WiFi connection.
Props and Rewards
GoGoKid also requires a secondary reward system and at least two props for each class.
A secondary reward system is any other form of reward for the student, in addition to the one built into the classroom. With the GoGoKid platform, you can award your student a gem up to 5 times during the class with the built-in system.
Your secondary reward can be anything from stickers on a piece of paper that's visible behind you, to short games that you play with your student.
Every teacher has their own preferences for props and rewards. You can use anything from DIY flashcards to things you already have laying around your house — stuffed animals, fruits and vegetables, toys, photos, etc.
It's much less about what props you have and more about how you use them!
If you aren't a particularly creative person, there are tons of ideas online. You can also cut pictures out of books or magazines, but just be aware of the glare on glossy paper. Dollar stores are also a treasure trove of cheap props that you can use.
A Background
You will also need some sort of background, but it can be as simple or as elaborate as you'd like. I recommend keeping it pretty simple for your interview and then finding something a little more flashy once you're hired.
A good background should be welcoming and interesting, but not distracting. One of the best and easiest ideas I recommend is to use a world map as your background. It might also come in handy when students ask where you are from.
Other Equipment
You'll definitely want to make sure you have a mouse to teach. The online classroom is pretty dynamic. The GoGoKid platform has several different tools built in that you can use to make the class more interactive for the student.
It's very challenging to use these tools with just your touchpad on your laptop because it just isn't fast enough.
If you really want to go the extra mile, you'll probably want to invest in some desk lamps and maybe even an external webcam to make sure your students get a clear picture of you and your classroom.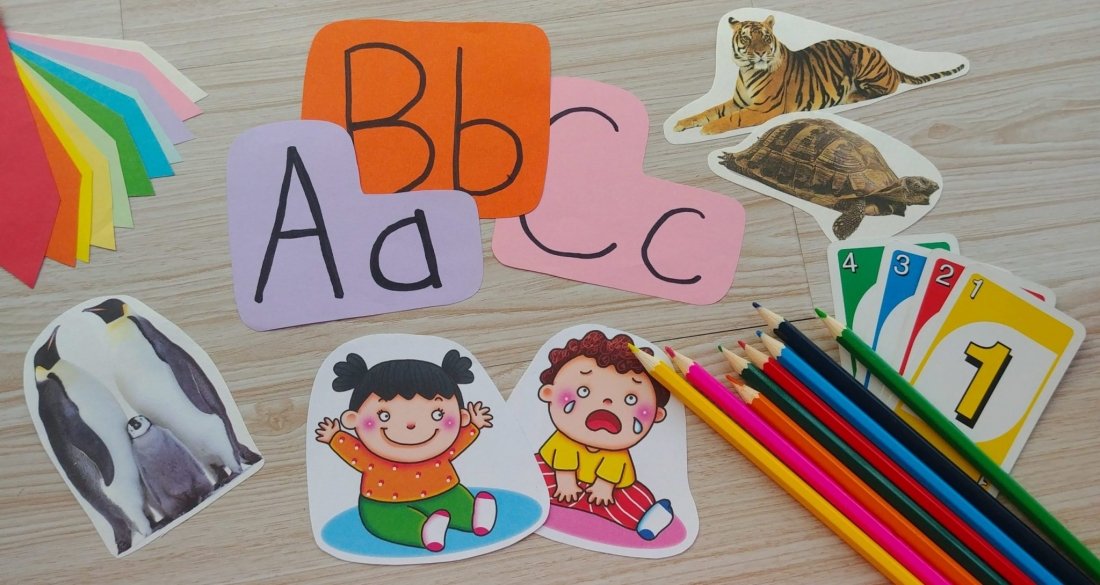 How Many Hours Can I Work at GoGoKid?
GoGoKid has classes on the hour and half-hour every day between 9:00 am and 9:00 pm in China.
The company does not have a minimum or a maximum number of hours that you can work in a week. Depending on your timezone, those can be really crazy hours!
While GoGoKid does not set a limit on the number of hours you can work, every teacher has a limit on how many classes they can teach well before being burnt out.
For me, I could only do 4-5 classes back to back without needing a break, but I know there are some who teach 10 or more (They must be superhuman!)
Online teaching with GoGoKid can be exhausting at times as you need to keep your energy up to keep the students engaged. Start slow and work your way up to longer teaching periods.
It will probably be a bit challenging for your voice at first. Take breaks and drink a lot of water.
Also, keep in mind that GoGoKid incentivizes classes taught between 7:00pm and 9:00 pm in China. If you cannot teach during those times it will be difficult to reach a level 5 credit score and earn the higher end of your salary potential.
How Do I Apply To GoGoKid?
You can apply directly on their website. It's very straightforward and easy to follow. Have scanned copies of your ID or passport, TEFL certificate, bachelor's degree, and updated CV ready and you're all set!
Be sure to fill everything out as completely as you can. Once you apply you will need to schedule a time for an interview.
Interviews can be hard to come by if there are a lot of other applicants applying around the same time. You just have to keep checking back. It took me 3 days to get an interview time that worked for me.
CLICK HERE TO LEARN MORE & APPLY TO GOGOKID
What Is The Interview Process Like?
There are two versions of the hiring process that applicants might go through. You will either have a live interviewer or you will provide a mock demo class. In some cases, you may have a combination of both.
When I was hired in March of 2020 I first had an interviewer who told me more about GoGoKid and then he asked me a few basic interview questions.
After that, he pretended to be a five-year-old student while I "taught" him for about 10 minutes. The live interviewer should be a current teacher and a native English speaker.
After the interview, the team at GoGoKid headquarters reviewed the playback and asked me to complete a mock demo. For this part I had to log into an actual online classroom and teach a predetermined lesson, but with no student present.
Teaching in an empty classroom is a bit awkward, but try your best. Once I passed the mock demo, I was invited to sign my first contract with GoGoKid!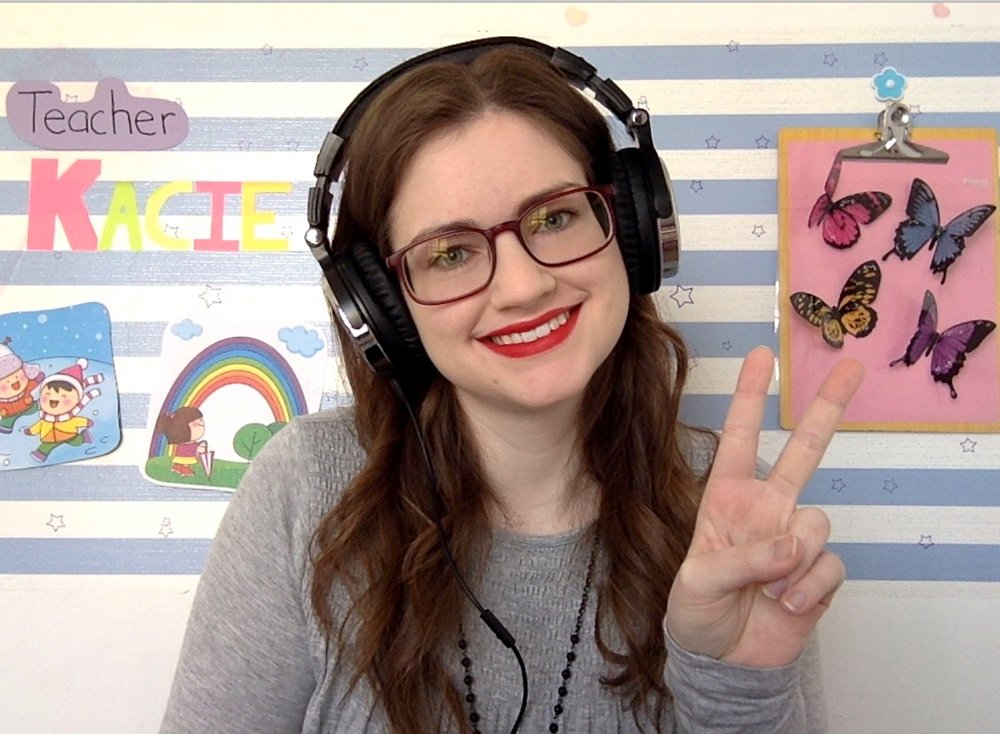 Make sure you prepare well for your interview and demo. Have extra props on hand and a secondary reward system that you're comfortable with.
You don't have to spend a lot of money for the interview setup, but make sure that when GoGoKid reviews your classes they won't have a reason to say no to hiring you.
Don't forget to smile, be enthusiastic, have good lighting, and make sure you're showered and looking your best!
GoGoKid Review: My First-Hand Experience
I love GoGoKid! I will always recommend it to prospective online ESL teachers. It is probably the most rewarding job I have ever had.
The pay is great and the flexibility is amazing. It's really incredible to be able to make a difference in someone's life without even leaving the comfort of your own home (or anywhere with WiFi).
The curriculum is cute. It's designed to keep students engaged and learning. The company is constantly trying to update and improve its content.
I've seen some not-so-positive GoGoKid teaching reviews online. Some of them have even been within the GoGoKid community, but that hasn't been my experience at all.
It's like with any job, or any company. Some people will have positive experiences, while others may not.
I also found far more positive GoGoKid reviews than negative ones. I personally really enjoy my time working for GoGoKid.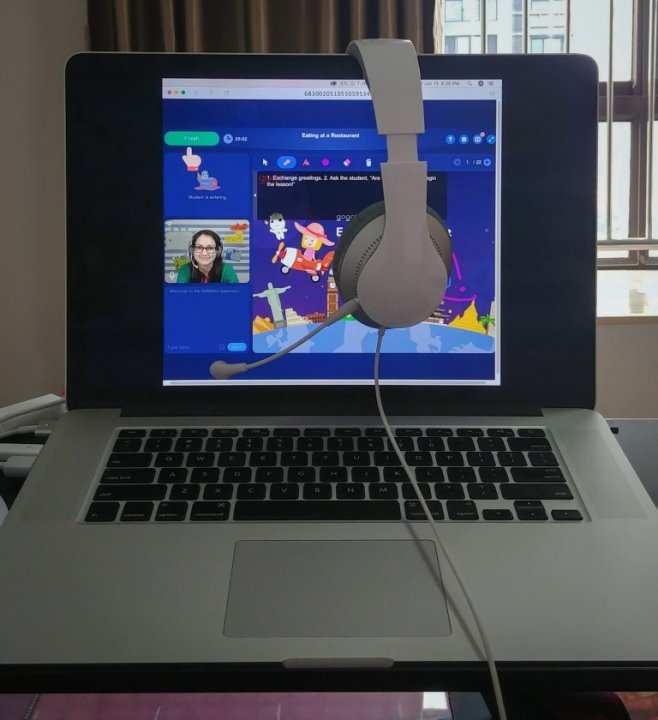 GoGoKid Review: The Pros
Like I said at the beginning of this GoGo Kid review, it's an awesome company to work for. The pros of working for GoGoKid vs. VIPKID or other popular companies could probably be a whole post on its own.
Here are some of the upsides to working as a GoGoKid teacher:
GoGoKid is one of the highest paying online English teaching companies around.
2. GoGoKid is an innovative company and they are constantly trying to improve for both their students and their teachers. They do a wonderful job of providing training and support for their teachers, too.
3. You can work from the comfort of your own home office or anywhere in the world with a fast WiFi connection, making this a top job for digital nomads.
4. You can use as many or as few backgrounds, props and rewards as you want. This allows you to be as creative as you want to be.
5. GoGoKid offers tons of flexibility when it comes to your schedule.
6. Teachers are paid on the 15th and the 30th/31st of the month. Most ESL companies only pay once a month which is common in China, so for some people bi-weekly pay might be a big incentive to work for GoGoKid vs. VIPKID or other ESL companies. The payment will be delivered via Paypal or direct deposit into your bank account.
7. You have the opportunity to bond with your students. You will often see the same faces in your classroom each week and it's so amazing to watch the students learn and grow in their English journey. You'll probably even learn a little bit about Chinese culture along the way.
GoGoKid Review: The Cons
Here are some of the downsides to working as a GoGoKid teacher:
1. You do have to be a native speaker from the United States or Canada. You also have to have a university degree and a TEFL certificate. Unfortunately, these things aren't negotiable.
2. Some of the GoGoKid teaching reviews complain about the new incentive system. It is more difficult to reach and maintain a level 5 credit score now with the new system. Regardless, GoGoKid is still one of the highest paying companies, and most teachers appreciate the incentives and bonuses.
3. It can be a bit stressful to have your salary partially based on parent feedback. Sometimes you just can't make everyone happy, and three-star reviews or below will negatively impact your credit score.
In my experience, GoGoKid is pretty forgiving. They have an appeals system you can use if you feel you really didn't deserve the negative review. Absences and technology issues might also lower your score, but if you have the proper documentation you can appeal these too.
4. You might also have a hard time earning a full-time income from GoGoKid at first, as it takes time to build up a reliable group of regular students. I only wanted to work part-time, but I was able to build up enough students to fill my schedule in about two months.
Is GoGoKid a Good Fit For You?
If you're enthusiastic about helping children, but want a job with flexibility and freedom, teaching with GoGoKid is a great way to do both! If you can work during their peak hours and teach multiple classes in a day, you stand to make the most money.
I hope this GoGoKid review has answered your questions about what it's like to work for the company. To start your teaching journey, click here to become a GoGoKid teacher today.
Like This Article? Pin it!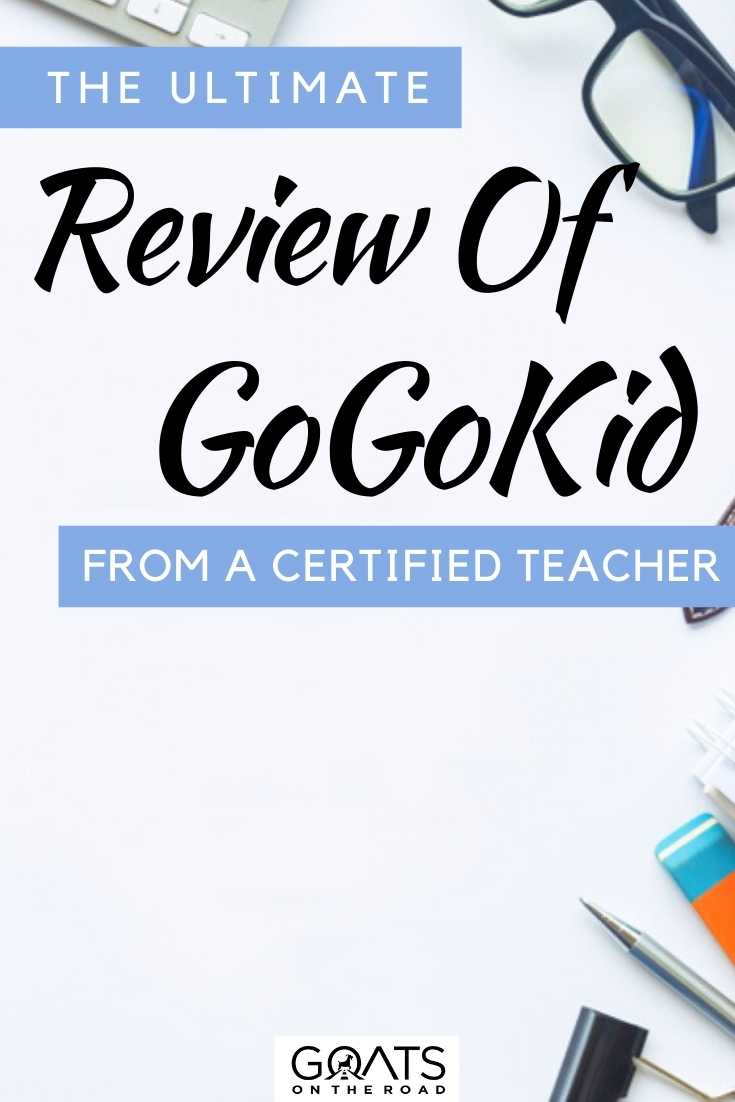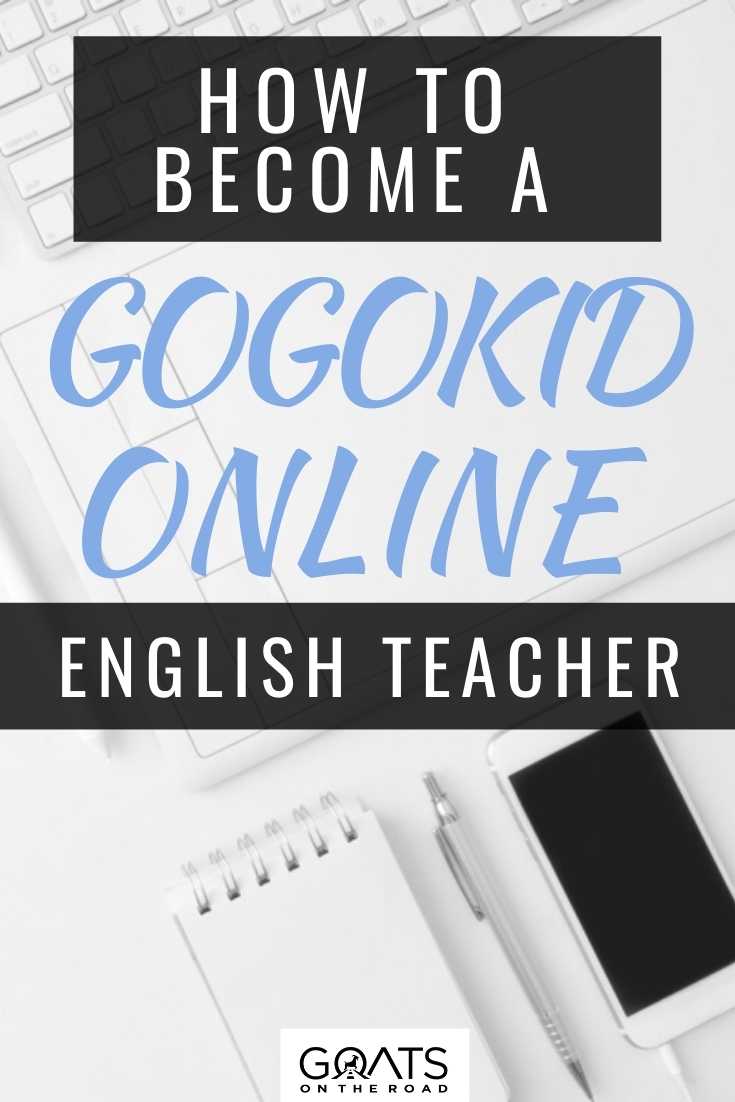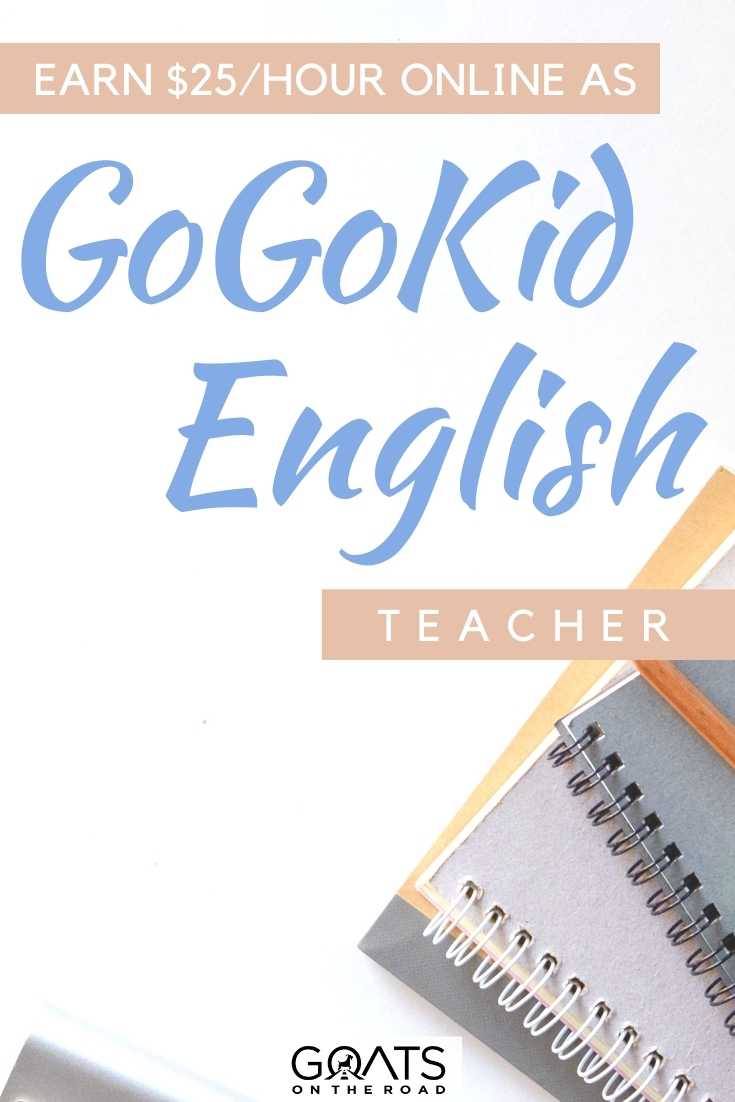 The post GoGoKid Review: Earn $25/Hour Online As An English Teacher appeared first on Goats On The Road.