Container Park first opened in 2013 and was a revolutionary, new open-air shopping area in downtown Las Vegas when using shipping containers to construct shopping centers was a fairly new concept. We had only seen it done in one other place.
That was during our first stint living in Las Vegas when Tony Hsieh along with many others part of the Downtown Project were working on revitalizing Downtown Las Vegas (or DTLV as we locals call it). It was an exciting time to see the area transform.
Now, it's a lively part of downtown with boutique shops, great food, and live entertainment.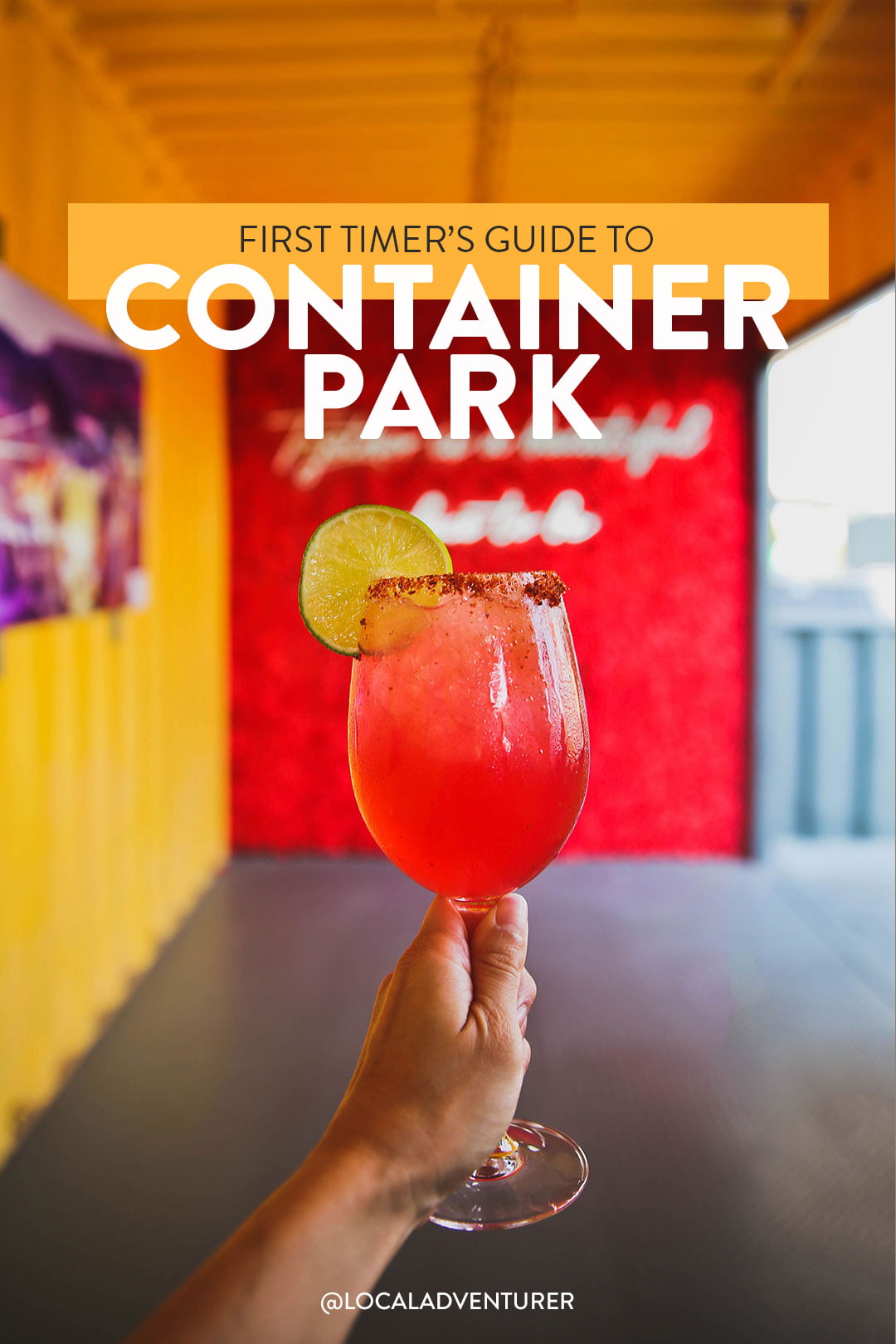 This post may contain affiliate links, where we receive a small commission on sales of the products that are linked at no additional cost to you. All opinions are always our own. Read our full disclosure for more info. Thank you for supporting the brands that make Local Adventurer possible.
Last Updated: October 10, 2021
9 Things to Do in Downtown Container Park
If you're looking for a meal with a view, head to Downtown Terrace. It's a gourmet quick-service restaurant with a shareable menu that has both indoor and outdoor seating. The best part is you get a great view of live music and entertainment from above. 
Local Tip: It's extremely popular for brunch on the weekends, so the wait can be at least an hour. During the week, it's easier to get a table.
Oak and Ivy is an American craft whiskey cocktail bar. Many of our friends love this spot and told us to check it out, and we don't know why it took us so long!
We ordered the apple pie harvest and Smoke & Spice, Nothing Nice (old-fashioned is usually my go-to drink), and both were delicious. If that doesn't convince you, yelp named it one of the top 50 whiskey bars in the US.
Local Tip: If seating is full, you can find shared seating upstairs as long as there aren't special events.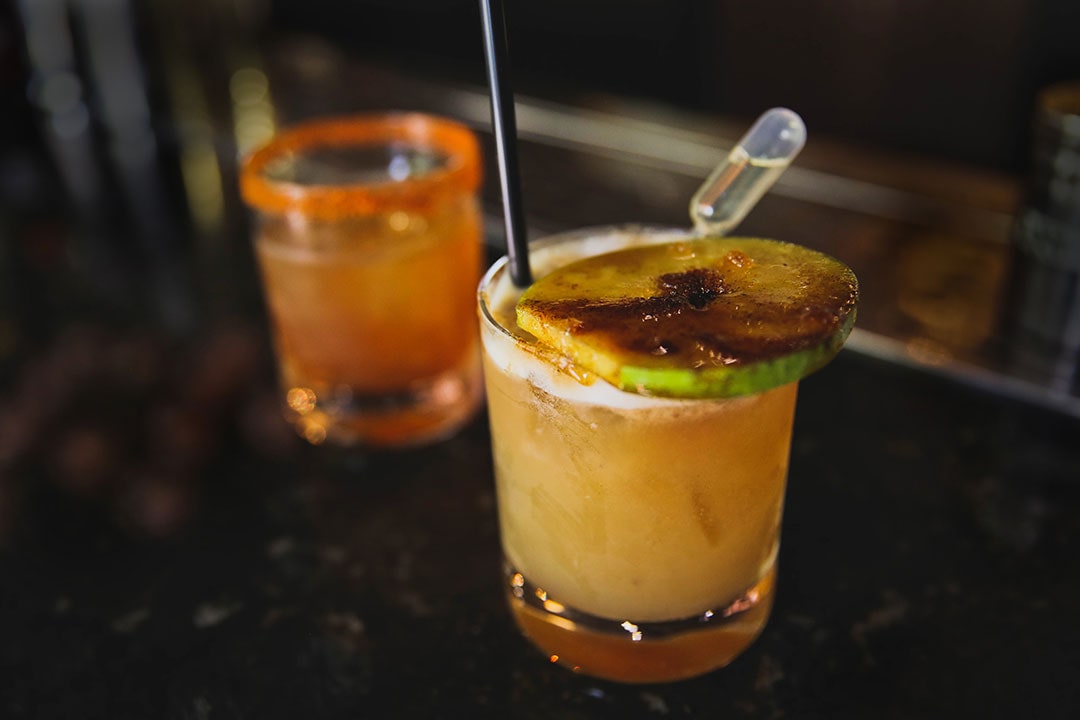 Do you love enamel pins and pop culture? Here's where you can check out pins and stickers made by local artists, including the two artists that started this shop. Plus, they have special Downtown Container Park pins if you want a souvenir from DTLV.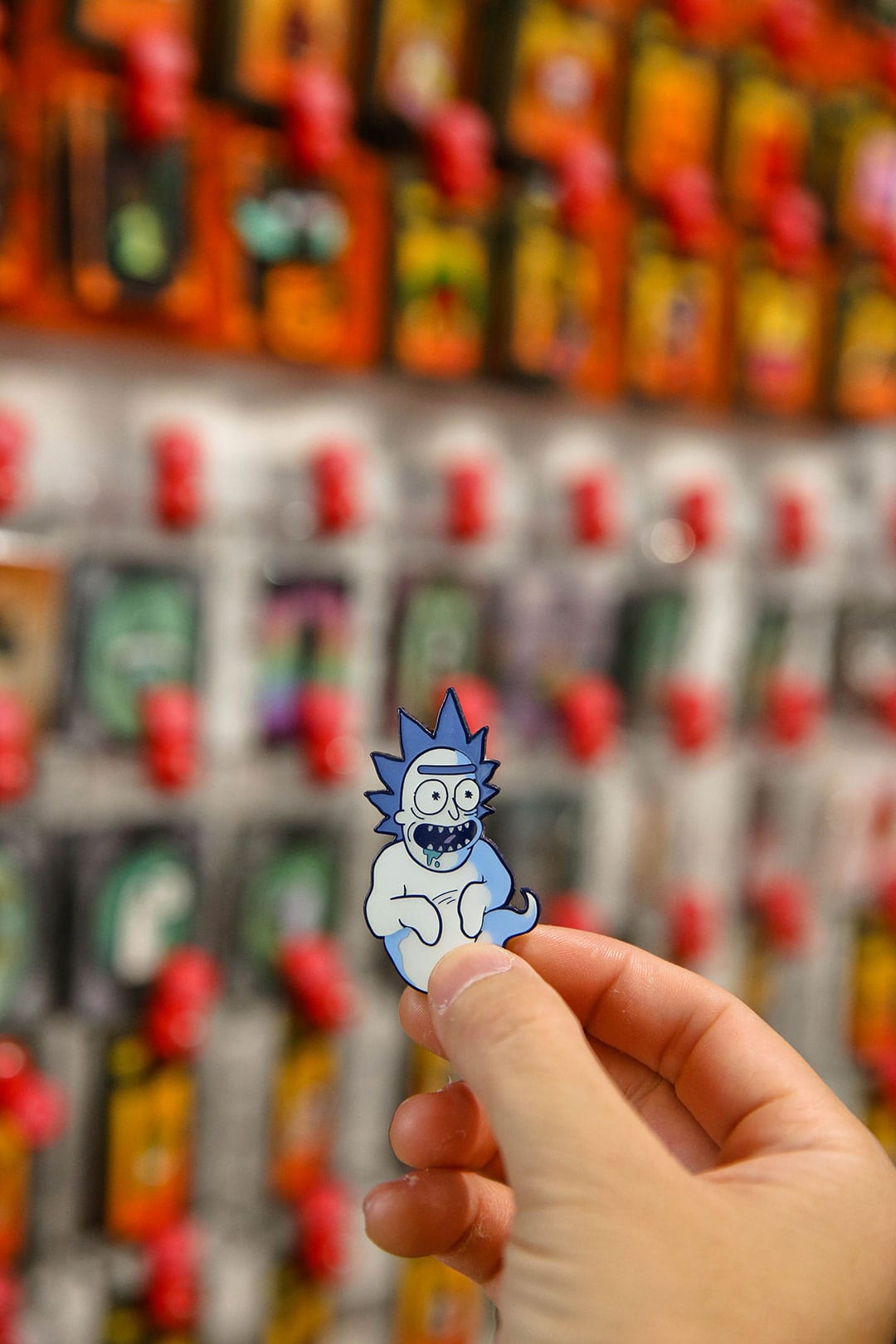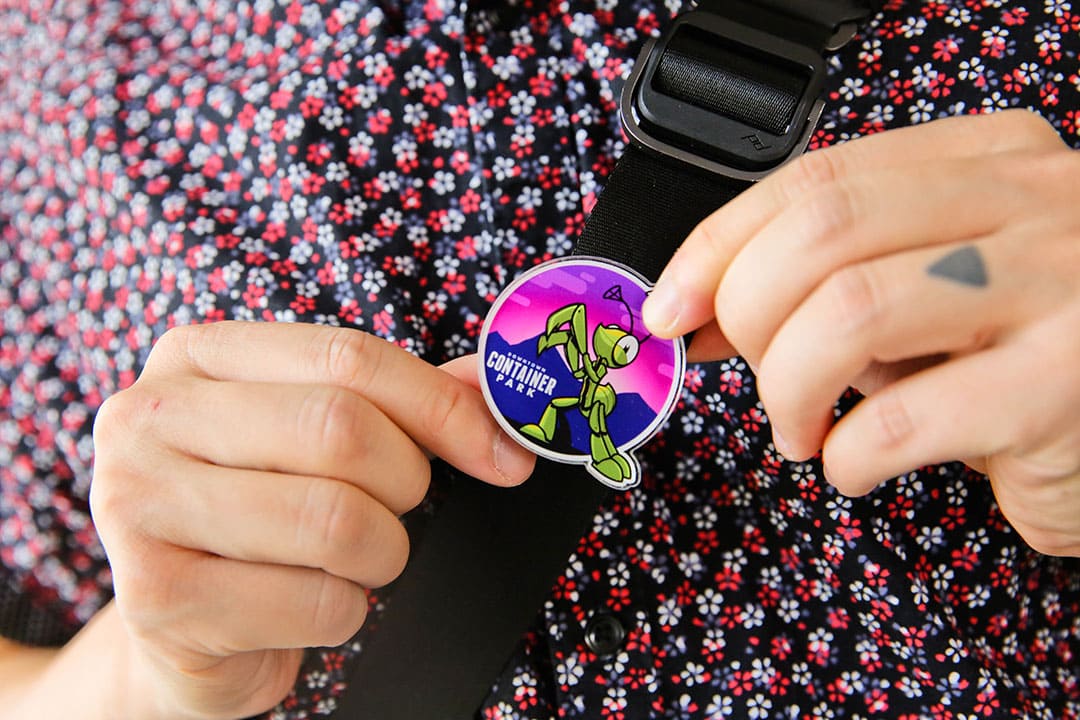 I don't care what the stigma is behind segway tours. Don't knock it until you try it, and we're all about trying everything once.
This was the first time we rode a segway and had way more fun than we originally expected. Segway Las Vegas runs a few different tours focused on the downtown area.
You start off learning how to ride the Segway, then your guide takes you around giving you insight and tips on visiting the area. We got a chance to check out the Gold & Silver Pawn Shop and even stopped to get Ice Cream at the Cal.
Local Tip: They have lockers to store anything you don't need. Otherwise, it's easier not to have an extra bag with you while riding around.
We took an intro class, and it is a serious workout. It was so much fun, I even considered getting a pole for home (this is the one they recommend).
Sunny's started as a small swimwear line sold at pool parties in 2017. After adding exotic dancewear, the business started to grow exponentially, which then led to a bigger space and offering pole fitness classes.
In January 2020, they moved to the Downtown Container Park and is a fitness studio and boutique. You can book a class, rent space to practice, or shop for dance and swimwear.
Sugar Shop is a modern take of an old fashion candy shop with both new and vintage sweets. They have great gifts with all types of candy, and you can even fill up your own jar with your favorites. I'm all about the sour candy.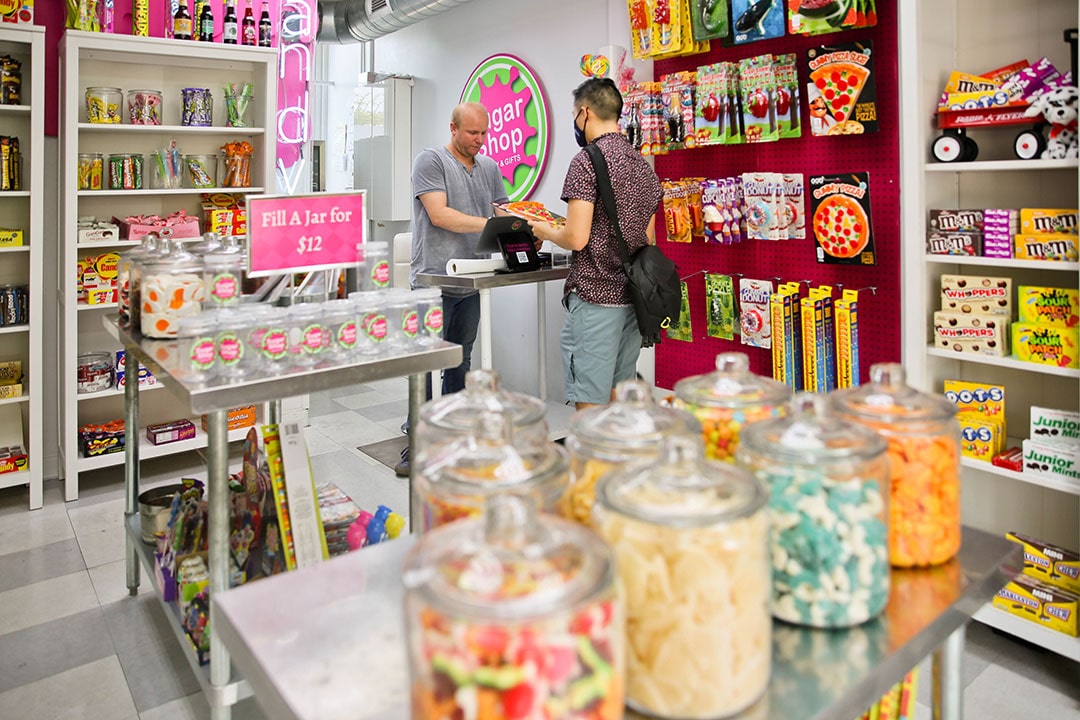 If you're looking for a place to cool down on a warm day, pick yourself up a little something at Waffelato. Pick your gelato and get it in a Hong Kong waffle cone (they have regular ones too).
The waffle cone here is chewy on the inside and crispy outside. It's much better than other places we've tried.
If you're a fan of hot Cheetos, like me, you have to try their flamin' hot Cheetos sandwich. They're also known for their craft beer selection and charcuterie boards.
While we were here, we saw another table eat their hot Cheeto pickles, which I definitely need to try next time (I like hot Cheetos, and I like pickles. What's not to like?).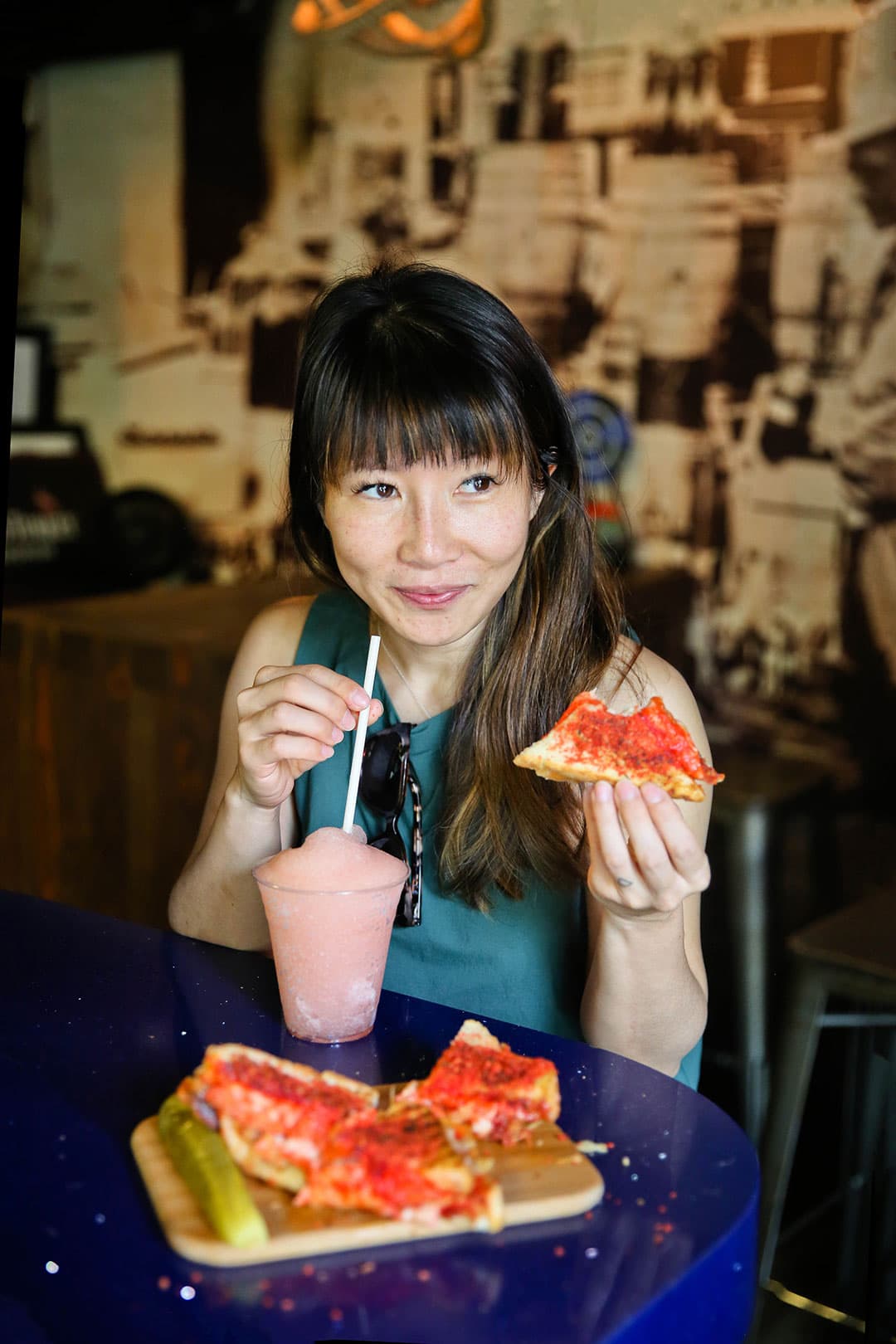 The Praying Mantis that guards the front entrance of the Downtown Container Park shoot fire in the evenings from Thursdays to Saturdays. It was originally from Burning Man and was purchased by Tony Hsieh in 2013.
Fun Fact: it actually drives and is a street-legal kinetic mobile fire art vehicle.
There's also a heart sculpture from the very first Life is Beautiful Festival out front, where people can leave love locks. Plus, you can find another love lock area to the left of the stage.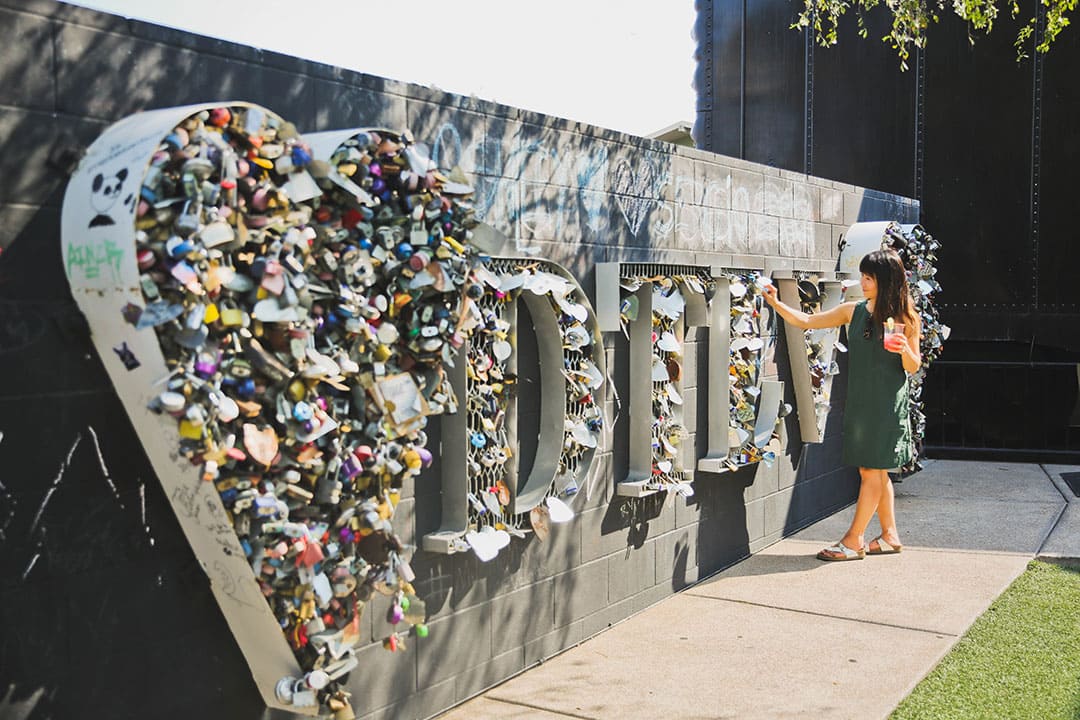 Art Box – Sells locally made clothes, jewelry, home decor, and more.
Athena's Jewelry Box – One-of-a-kind handmade jewelry.
Black Spade Tattoo & Permanent Makeup – Great spot for tattoos and permanent cosmetics.
Dream DanceNV – Dance classes and elite training. The team has training from Juilliard and Broadway experience.
DTLV Merch – Show your love for Downtown Las Vegas.
Gimme 5 – Souvenir shop where everything is $5 or less.
House of 1000 Pins – Two local artists making enamel pins and other pop culture art.
KRP Boutique – Custom printing t-shirts, signs, banners, and more.
Las Vegas Kettle Corn – Family-owned kettle corn shop with over 30 varieties of gourmet settle corn and 12 flavors of fresh-squeezed lemonade.
Las Vegas Magic Shop – Perry Maynard's Las Vegas Magic Shop is Nevada's oldest magic shop.
Live at Your Own Pace Clothing Co – Clothes featuring their signature turtle and original motto LAYOP, which dates back to the 90s.
Love Cigars – boutique cigar company.
Pole Fitness Studio and Boutique – Pole dancing classes. Plus they have hand-crafted outfits, ravewear, and vintage nightgowns.
Sassy the Boutique – Women's clothes focused on trendy styles.
Segway Las Vegas – Tour downtown via Segway.
Sugar Shop Candy and Gifts – A modern take of an old fashion candy shop with vintage sweets and new goodies. [VISITED]
The Nail Buzz – Get your nails done for your night out on the town.
Third & Arrow – Boutique carrying trendy clothes from multiple vendors.
Ziggy's Art Studio – Hand-painted art and limited edition art prints. They also make airbrushed personalized hats.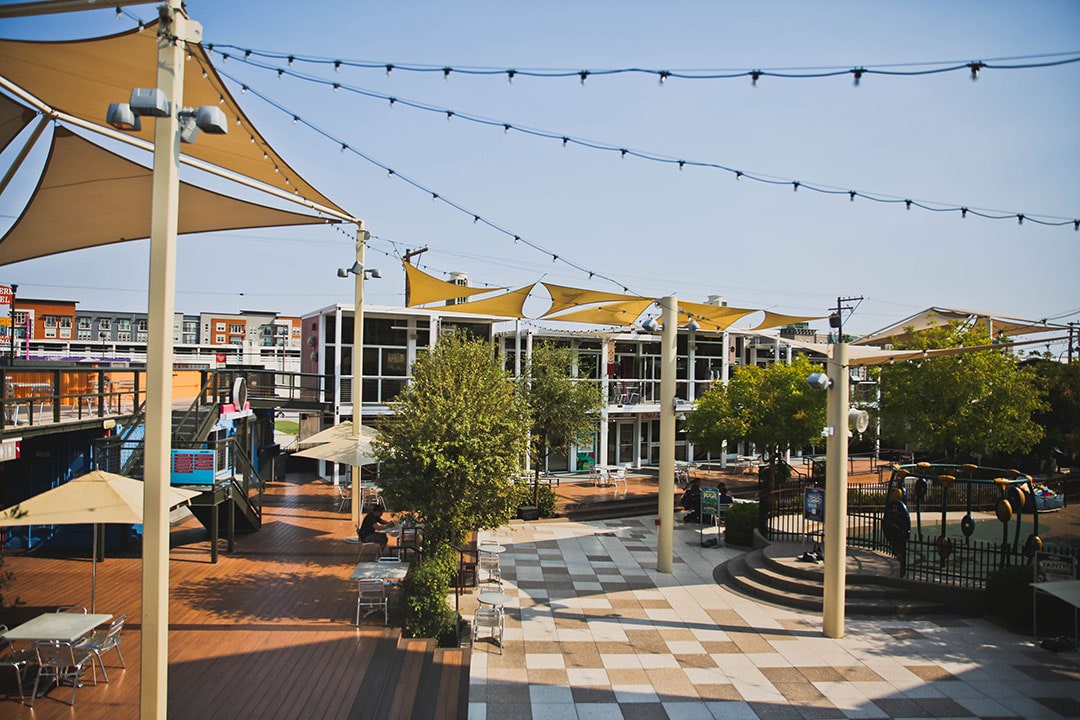 Container Park Restaurants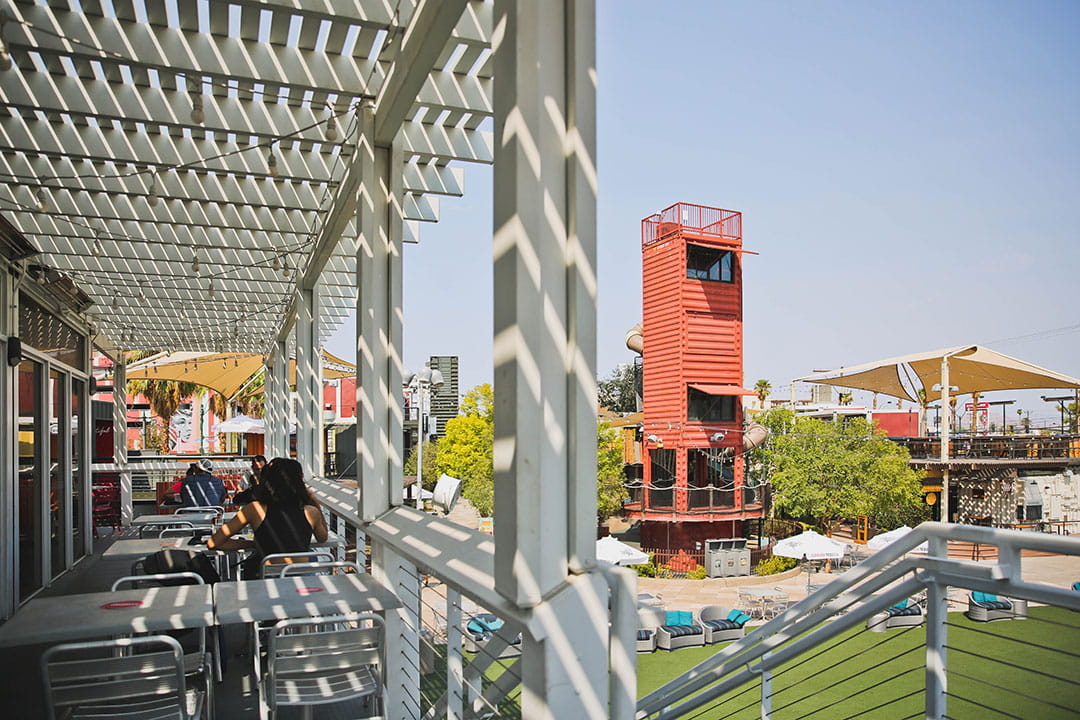 Essential Tips & FAQ Container Park Las Vegas
Is there an entrance fee to Downtown Container Park? No, it is free to enter Downtown Container Park and browse at your leisure as long as there are no special events.
Where is parking available? Metered parking is available along the streets. There is also a paid parking lot. Cost varies depending on day and time.
Are kids allowed?  Kids are allowed until 9 PM daily. After 9 PM, it is 21+.
Do they allow photography? You can take photos at the entrance, but not inside where the stores are. DSLRs are not allowed inside, and they will stop you.
Is constructing with shipping containers more sustainable? Because the US imports more than it exports, a lot of containers go unused because it costs too much to shop them back. The Container Park is made with 43 repurposed shipping containers and 41 cube structures made locally.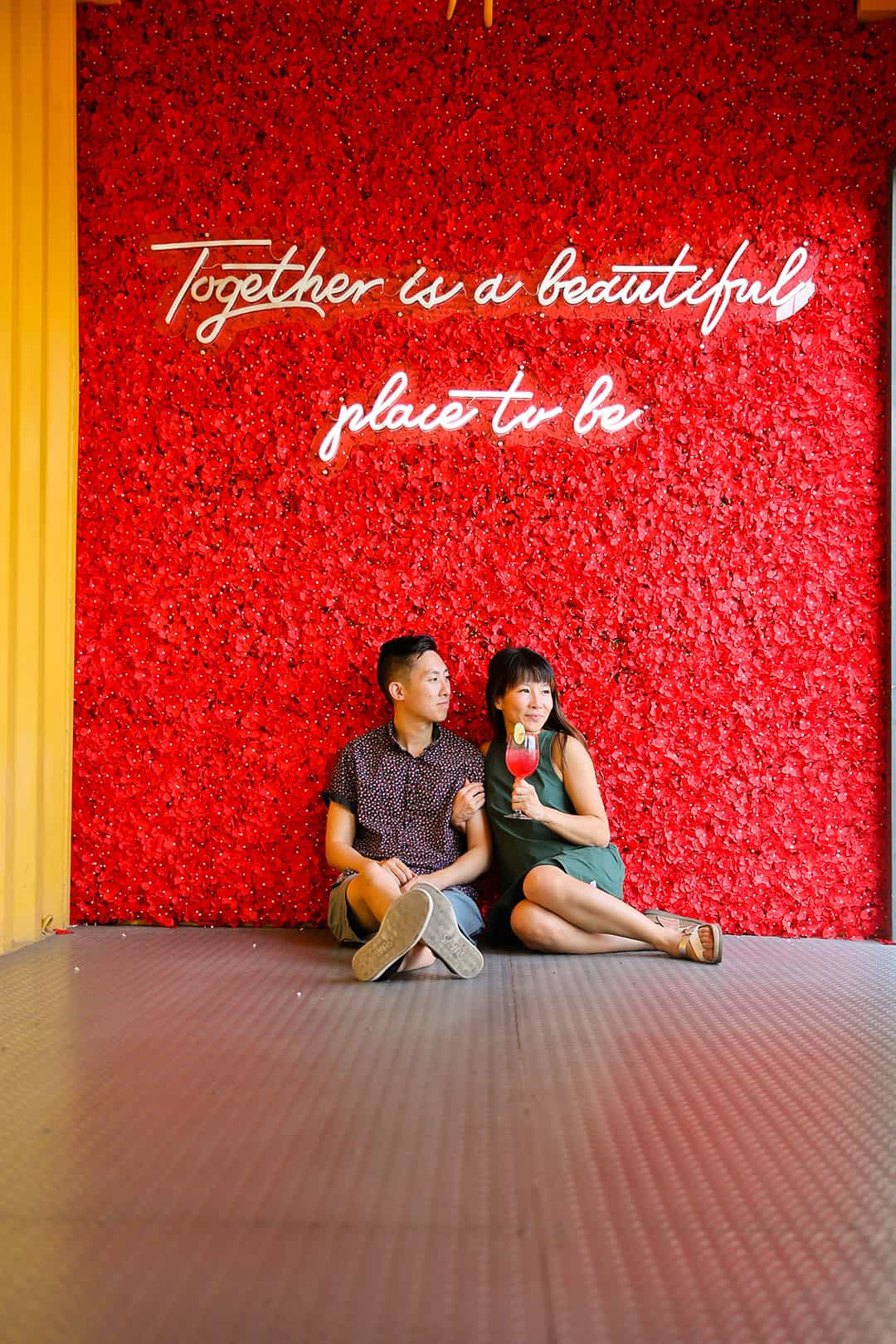 Best Places to Stay Near Container Park Las Vegas
What's Nearby Container Park Las Vegas
Have you been to Downtown Container Park in Las Vegas? What's your favorite spot?
Did you enjoy this post? Pin it for later
SEE MORE LAS VEGAS GUIDES
"Discovery consists not of seeking new lands but in seeing with new eyes" – M. Proust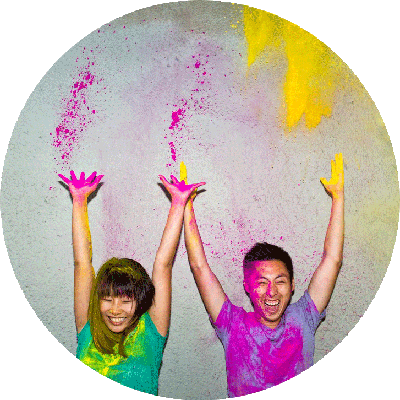 Esther and Jacob are the founders of Local Adventurer, which is one of the top 5 travel blogs in the US. They believe that adventure can be found both near and far and hope to inspire others to explore locally. They explore a new city in depth every year and currently base themselves in Las Vegas.
The post Container Park Las Vegas – Your Ultimate Guide appeared first on Local Adventurer » Travel Adventures in Las Vegas + World Wide.