Known as the Mile High City, Denver is the capital of Colorado and one of the most exciting cities to visit in the US. Surrounded by mountains, Denver is the perfect base for those who love a bit of outdoor adventure.
While you may be tempted to head straight for the Rocky Mountains, there are plenty of things to do in Denver to warrant sticking around for a while.
Home to some world-class museums, beautiful parks, all four major sports teams, and perhaps the best music venue in the country, Denver has a lot to offer travellers of all ages and interests.
In this guide, we'll take a look at 15 must-see Denver attractions and things to do to help you plan the perfect trip to the city.
1. Visit the Colorado State Capitol
Kicking off our list of the best Denver attractions is the Colorado State Capitol. This neoclassical building was built back in the 1890s and is home to the Colorado General Assembly as well as the governor's office.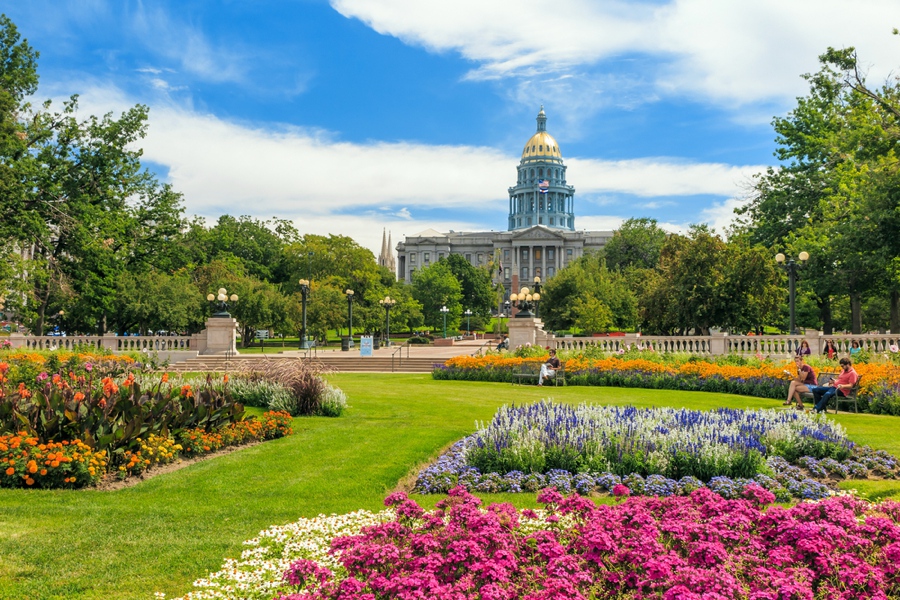 If the building looks a bit familiar, that's because it was built to resemble the US Capitol in Washington, DC. It was made from white granite and topped with a golden dome to commemorate the Colorado Gold Rush.
One of the coolest things about visiting the capitol is that you can stand at exactly one mile above sea level. There are actually three different markers on the steps, with the one on the 13th step being the most recent and most accurate. Snap a photo here to show you properly visited the Mile High City.
While you're here, you might as well go in and have a look.
Inside, you'll see beautiful stained glass windows that depict scenes from the history of Colorado. Be sure to climb up the steep 99 steps to reach Mr. Brown's Attic, where you'll enjoy a 360-degree panoramic view of downtown and the Rocky Mountains.
The Colorado State Capitol is free to visit and they even run free tours. These start on the hour from 10AM-3PM Monday to Friday, and they recommend arriving at least 20 minutes in advance.
It's definitely one of the most popular things to do in downtown Denver. You can find the capitol building on the map and get directions here.
2. See the Denver Art Museum
A quick walk from the State Capitol will bring you to the fantastic Denver Art Museum. Take your time going in, as the buildings that house the museum are a work of art in their own right!
Italian modernist architect Gio Ponti designed the museum's North Building, which somewhat resembles a castle.
Years later, the Hamilton Building was designed by architect Daniel Libeskind, who was "inspired by the light and geology of the Rockies." This world-class art museum is definitely one of the best places to visit in Denver.
Once you're done admiring the architecture, it's time to head inside and explore the museum's vast collection.
Here you'll find an abundance of Native American art among some 70,000 different works of art. Exhibitions are always changing, so be sure to check their calendar to see what's going on.
The Denver Art Museum is open Monday-Thursday and Saturday-Sunday from 10-5. On Fridays, the museum stays open until 8. Tickets cost $13 for adults and kids 18 and under visit for free. You can find the museum on the map here.
3. Visit Red Rocks (one of the best places to visit near Denver)
Of all the excellent Denver attractions, my personal favourite has got to be Red Rocks.
This city park and outdoor amphitheater is a great place to hike, bike, and see live music. In fact, Red Rocks constantly tops lists of the best concert venue in the entire United States.
I've seen a lot of concerts in a lot of places, but it's really tough to beat Red Rocks. I mean, the stage here is set between two massive sandstone rock formations!
Not only is it stunningly beautiful, but this natural amphitheater has some absolutely incredible acoustics. I've been there a few times already and it's always a great time.
There are many great acts that come to this legendary venue. They also regularly host yoga classes and even movie nights, so there's always something cool going on at Red Rocks.
Even on a non-event day, it's well worth the trip from downtown Denver to go to Red Rocks.
The park is home to several different hiking and biking trails as well. It's definitely one of the best places to visit near Denver if you want to get some exercise along with breathtaking mountain views. While you're here, you can also check out the Colorado Music Hall of Fame.
Red Rocks is actually located in the small town of Morrison and is about a 30-minute drive from downtown Denver. It opens one hour before sunrise and closes one hour before sunset on non-event days.
When there's a show, the park closes at around 2PM. Best of all, admission and parking are both free! You can get directions to Red Rocks here.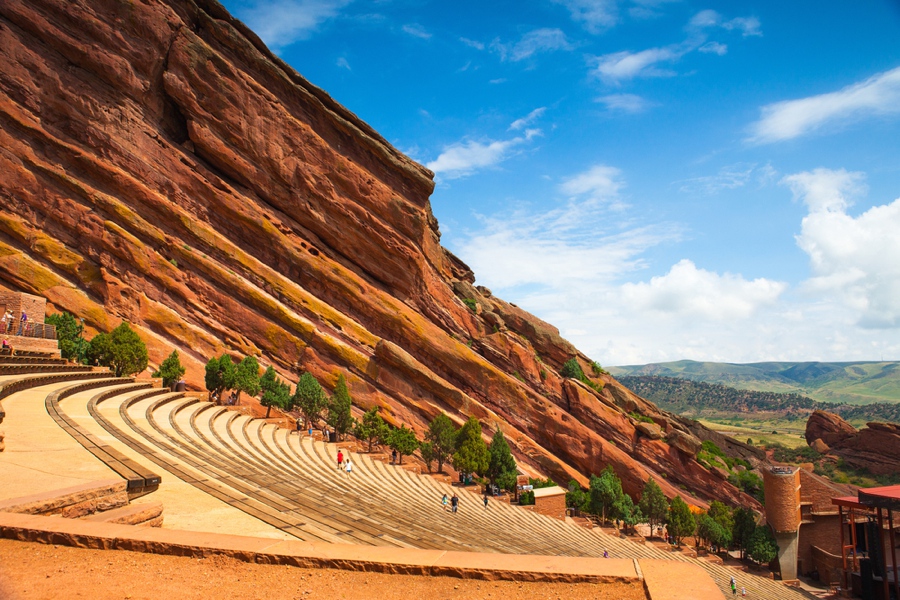 4. Wander 16th Street Mall
Taking a stroll along the pedestrian-only 16th Street Mall is one of the most popular things to do in downtown Denver. This tree-lined street is full of shops, cafes, restaurants, and bars, so you can easily spend a few leisurely hours here.
It's also a great place to just plop down on a bench, relax, and enjoy some fantastic people watching. You're sure to see some street performers here, as well as some of Denver's most, shall we say "interesting" characters.
While many of my friends who live in Denver may decry this area as being a tourist trap, I always enjoy taking a lap around it when I'm in town.
It's just nice being in a major US city that has a pedestrian-friendly area where people congregate and enjoy some time outdoors. Plus, it's easy to find a good Happy Hour deal here!
The 16th Street Mall is very easily walkable, but there's also a free shuttle bus that stops on every corner if you feel like giving your feet a rest. You can get directions to the 16th Street Mall on the map here.
Looking for more USA city guides?
5. Visit the Botanic Gardens
Nature lovers will want to make sure to add the Botanic Gardens to their list of places to visit in Denver. This massive park occupies 23 acres right in the heart of Denver, creating a green oasis in the middle of a booming city.
Comprised of over 45 different gardens, there's a whole lot to see here. In total, there are well over 30,000 different plants! This is definitely one of the top Denver attractions and a place you won't want to miss when visiting the city.
Some of the highlights of the park include the peaceful Japanese Garden, the tropical conservatory, and the Rock Alpine Garden. There's so much to see and do here that you can easily spend an entire day exploring the gardens and the greater Cheesman Park where they're located.
Tickets for the main York Street area of the gardens cost $12.50 for adults, $9.50 for seniors/military, and $9 for students and children.
There are actually several days throughout the year when it's totally free, so be sure to check the calendar. It's open every day from 9-5, and you can find directions by checking the map here.
6. Visit the Sporting Venues
Did you know that Denver is one of only two US cities where teams in all four major sports play downtown? Denver and my hometown of Detroit are the only places where you can see basketball, football, hockey, and baseball all right downtown.
Denver is home to the Broncos (NFL), Rockies (MLB), Nuggets (NBA), and Avalanche (NHL). The Broncos play at Mile High, with eight regular-season games between September and January.
People really go crazy for their football team here, so it's a very exciting atmosphere to be a part of.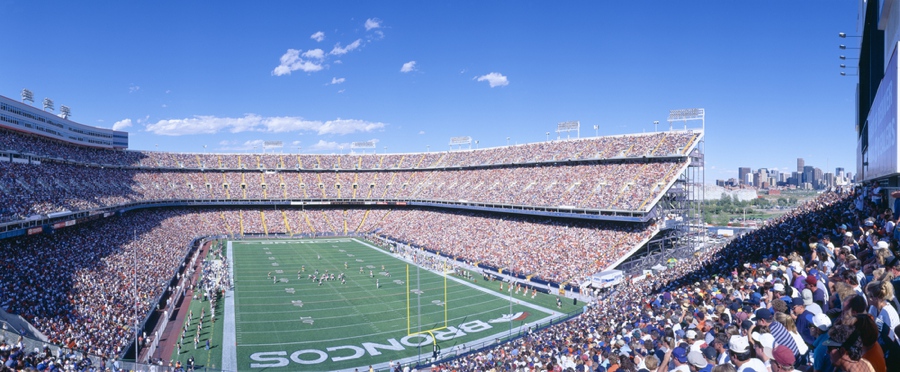 Both the Nuggets and the Avs play their home games at the Pepsi Center. The regular season for both sports lasts from October to April, so there are plenty of chances to catch a game during the fall and winter.
Watching a hockey or basketball game is one of the best things to do in Denver in the winter.
When hockey and basketball are wrapping up, baseball is just getting started. The Rockies play at Coors Field and have home games very often in the spring and summer months. Whichever team you see, checking out a game is definitely one of the top things to do in downtown Denver.
7. Explore Union Station
It may seem a bit odd to have a train station on the list of the best Denver attractions, but hear me out. The historic Union Station dates back to 1914, when it was rebuilt after a fire destroyed it in 1894.
Just a few years ago, a massive redevelopment plan began at Union Station. The upper levels were transformed into the luxury Crawford Hotel, and several boutique shops, restaurants, and bars moved in as well. Old ticket counters became the Terminal Bar, and the Great Hall transformed into "Denver's living room."
In addition to all the dining, shopping, and entertainment options on offer at Union Station, it's once again a fully functioning transportation hub.
Catching the A Line here from the airport is an affordable and environmentally conscious way to travel in and out of the city. You can also catch Amtrak trains here, including the famous California Zephyr line that travels to San Francisco.
Union Station is located in the LoDo (Lower Downtown) area of Denver. If you end up passing through on your way to or from the airport, be sure to spend a little extra time here.
Grab a drink and a bite, do a bit of window shopping, or just sit on the couch and enjoy some great people watching. You can find Union Station on the map here.
8. Denver Museum of Nature and Science
Denver is home to plenty of excellent museums, and one of the best is definitely the Denver Museum of Nature and Science. Their amazing exhibitions on dinosaurs, gems, mummies, and black holes makes a trip here one of the best things to do in Denver for kids.
In addition to all their interesting exhibitions, the museum is also home to an IMAX theatre and one of the best planetariums in the country.
There's even a T-Rex Cafe here where you can grab a drink and a bite to eat. With so much to see and do, you can easily spend a whole day taking in all that this museum has to offer.
Be sure to check their calendar of events, as the museum often has some pretty cool programs for both kids and adults.
For example, they're having a Renaissance Revelry event soon for adults where costumes are encouraged and drinks/appetizers are included in your ticket. Now that sounds like a fun night at the museum!
The museum is open from 9-5 every day, and tickets cost $19 for adults or $14 for children for museum admission. Special exhibitions, IMAX screenings, and special showings in the planetarium all cost between $5-7 extra. You can get directions and find it on the map here.
9. Relax in the Local Parks
If you're visiting the museum, you might as well stick around City Park for a while. This is the largest urban park in the city and a popular place for locals and tourists alike.
That's not all, though. You'll also find soccer, baseball, and football fields, tennis courts, and a golf course here. There are a couple of small lakes in the park and a boathouse where you can rent some cool animal-shaped paddle boats.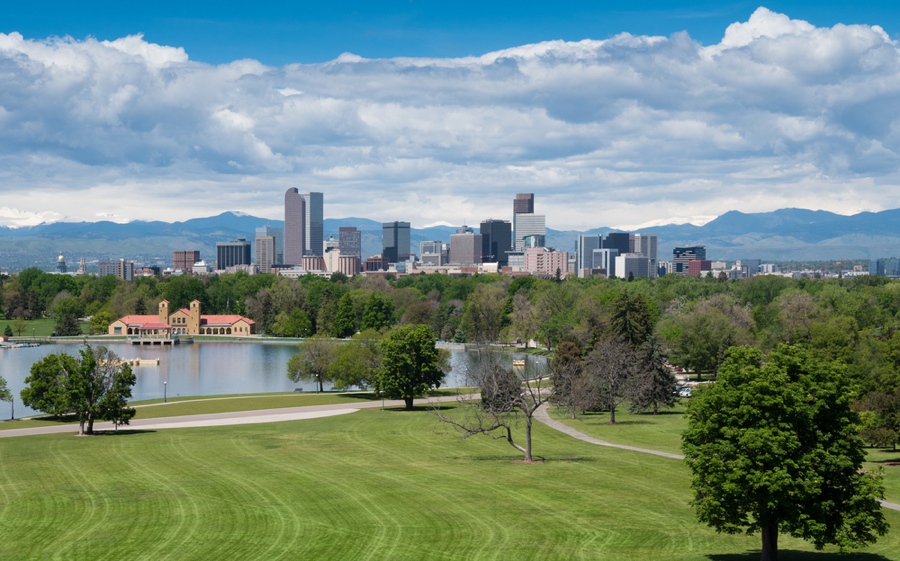 During the summer months, there's a free concert series in City Park. Be sure to check the schedule to see what's playing if you're visiting in the summer. You can find City Park on the map here.
Another great choice is Washington Park, which is located just south of downtown (check the map here).
Fitness enthusiasts will love a visit to this large green space thanks to the many hiking and biking trails here. There are also a few lakes here for more fun on the water.
10. Visis The US Mint
Have you ever wondered how coins are made? Well you can do just that by visiting the US Mint. It was opened back in 1863 to turn the findings of the Gold Rush into coins for the entire country.
The US Mint runs free tours Monday-Thursday on a first-come, first-served basis.
Their ticket window opens up at 7AM and you can only get tickets for the same day. There are six tours a day at 8, 9:30, 11, 12:30, 2, and 3:30. You can get directions to the US Mint on the map here.
On this hour-long guided tour of the US Mint, you'll see how a bland-looking piece of metal gets transformed into a shiny new coin.
Each coin that's made here is stamped with a "D" for Denver. They can produce up to 50 million coins a day here! A visit here is definitely one of the most unique Denver tourist attractions.
11. Visit the Elitch Gardens Theme Park
One of the most fun places to visit in Denver is Elitch Gardens. It's actually two awesome parks rolled into one, with a theme park on one side and a water park on the other.
Fun fact – Elitch Gardens is the only downtown theme park in the United States!
It's one of the most popular Denver attractions and a great place to spend the day. With roller coasters, water slides, drive-in movies, free concerts, and amazing fireworks displays, there's plenty to see and do here.
Elitch Gardens is open from mid-April to early November. The theme park opening hours vary depending on the time of year and the day of the week, so be sure to check before planning your trip there.
As for the water park, it's open from 10:30-6 from Memorial Day weekend to Labor Day.
Buying your tickets online is much cheaper than getting them at the gate. You can get them for $40 as opposed to $60 by purchasing online. You can find Elitch Gardens on the map and get directions here.
12. Visit the History Colorado Center
If you're interested in learning more about the state of Colorado, then be sure to add a trip to the History Colorado Center to your list of things to do in downtown Denver. It's located in the Golden Triangle Museum District, where you'll find many of the best Denver attractions.
The History Colorado Center is a far cry from the dull museums of the past. This modern history museum is full of interactive, high-tech exhibits that are fun and informative for all ages.
In addition to the great exhibits inside, the building itself is quite impressive. It was made from a wide variety of local as well as recycled materials, and it's a beautiful building inside and out.
The museum is open every day from 10-5, with tickets costing $14 for adults, $12 for seniors, and $10/$8 for students/children. You can find the museum on the map and get directions here.
13. Larimer Square
The city of Denver has come a long way since its humble beginnings as a pioneer camp during the Gold Rush. It was founded in 1858 by William Larimer, who named the new city's main street after himself.
For many years, Larimer Street thrived as a bustling commercial hub. That was until the turn of the century, when it became run down and filled with liquor stores, flophouses, and pawn shops.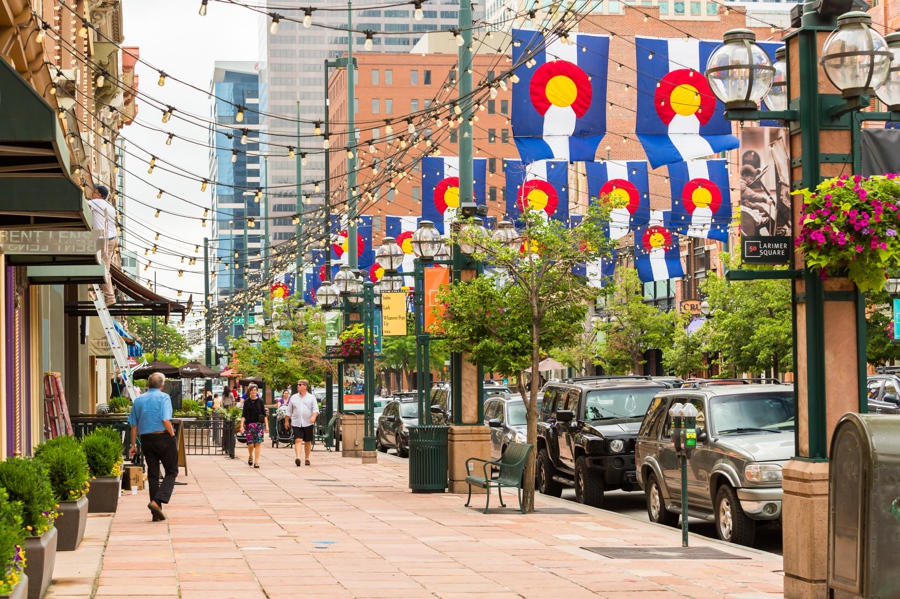 Thankfully, restoration efforts began in the mid-'60s to try to save this piece of Denver's history.
The 1400 block of Larimer Street was saved from the wrecking ball and buildings were given a serious facelift. Half a century later, it's the best-preserved area of 19th-century buildings in all of Denver.
It's known as Larimer Square these days, and it's once again a thriving area of downtown Denver. Here you'll find independent shops, restaurants run by famous chefs, and some lively bars.
It's one of the coolest places to visit in Denver, so be sure to add it to your list. Get directions to Larimer Square on the map here.
14. Denver Center for the Performing Arts
Just a few blocks from Larimer Square, you'll find the Denver Center for the Performing Arts. Home to several different venues, there's always something interesting going on here.
There are many different theatres in the DCPA. The largest is the Buell Theatre (2,839 capacity), which hosts Broadway musicals and plays. Upcoming shows here include Broadway staples such as Cats, Wicked, and Rent.
Much smaller is the Garner Galleria Theatre, which is a cabaret-style venue that only seats just over 200 people. This venue usually features comedic musicals or improv comedy, so you're guaranteed some laughs when you book a show here.
Of course, there are plenty of options for wining and dining around the DCPA as well. Go ahead and make a night of it by having dinner and drinks here before the show.
Just be sure to book your tickets in advance for those super popular shows! You can find the DCPA on the map here.
15. Visit the Breweries Large and Small
Beer lovers are in for a treat when visiting Denver. Home to breweries large and small, there's no shortage of tasty brews to sample here in the Mile High City — visiting is a must do in Denver!
Although it's not technically in the city, the Coors Brewery remains one of the top Denver attractions. Located in nearby Golden, this is the world's largest single-site brewery. They can brew up to 22 million barrels of beer here in a single year!
Tours of the Coors Brewery are available year-round for $10 per person. They last 30 minutes, giving you a quick look at the malting, brewing, and packaging process for one of the world's most famous beers. After the tour, you can of course sample some of the product. You can find the brewery on the map here.
If you prefer a strong IPA or a milky stout to mass-produced lagers, you can opt to go on a micro-brewery tour instead. Denver Microbrew Tour has a few options for sampling some of Denver's best craft beer.
Tours cost $40 per person and include ten or more generous tastings of different beers. Having done this tour myself, I can say with confidence that you definitely get your money's worth!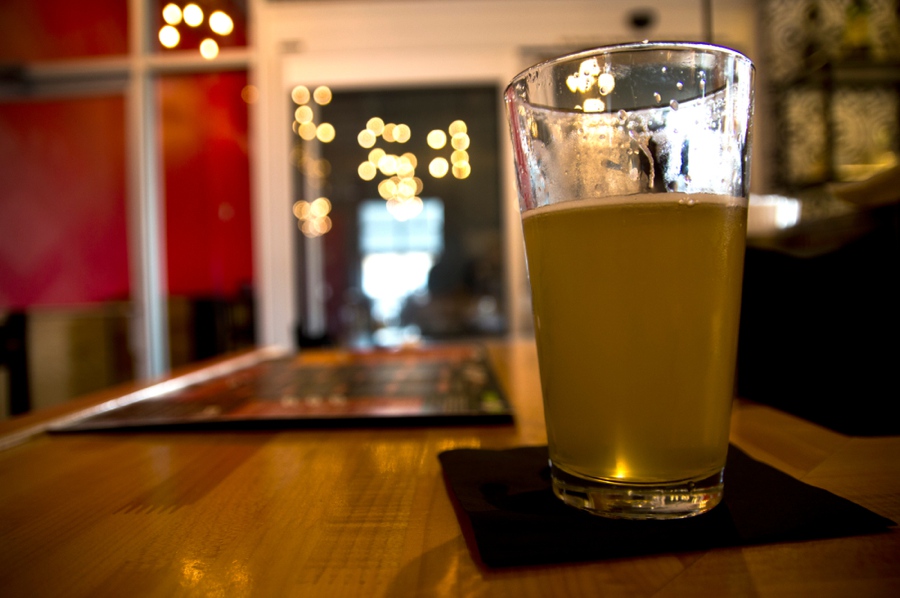 Ready For All of The Attractions in Denver?
As you can see, there's a lot going on in Denver! There are so many excellent Denver attractions that this list could have easily been much longer. I've been going to the city every few years for the last decade and I always discover something new.
A visit to Denver is the perfect introduction to the state of Colorado.
After a few days taking in some of the sights in the city, you'll be ready to get out there and explore the rest of this beautiful, mountainous state. Just an hour and a half drive from the city, you can find yourself in the awe-inspiring Rocky Mountain National Park.
So many of my friends have moved to Denver in the last few years, and I can definitely see why.
With a thriving music scene and countless options for outdoor adventures, I see the appeal! I for one am excited about getting back to the city again soon, and I recommend you add it to your travel bucket list.
Like This Article? Pin it!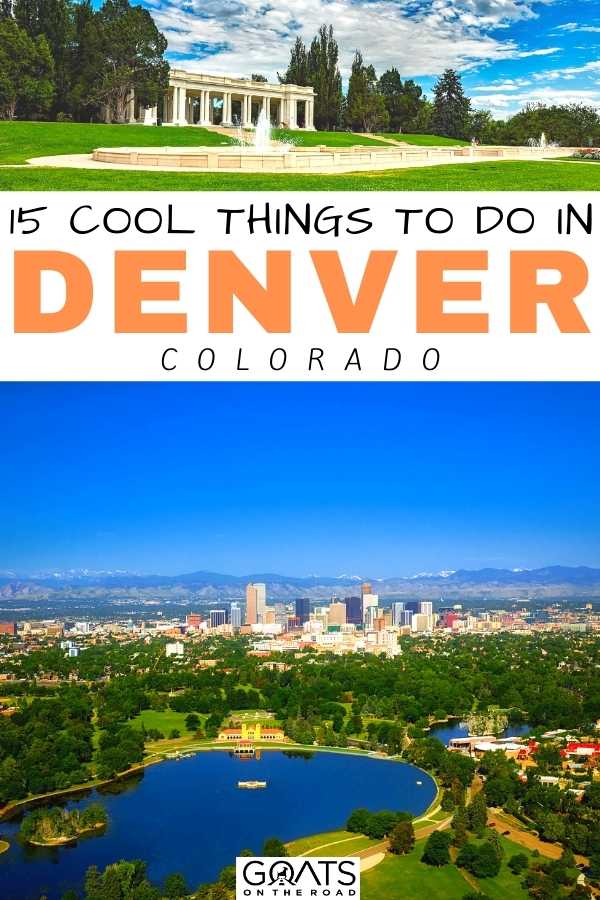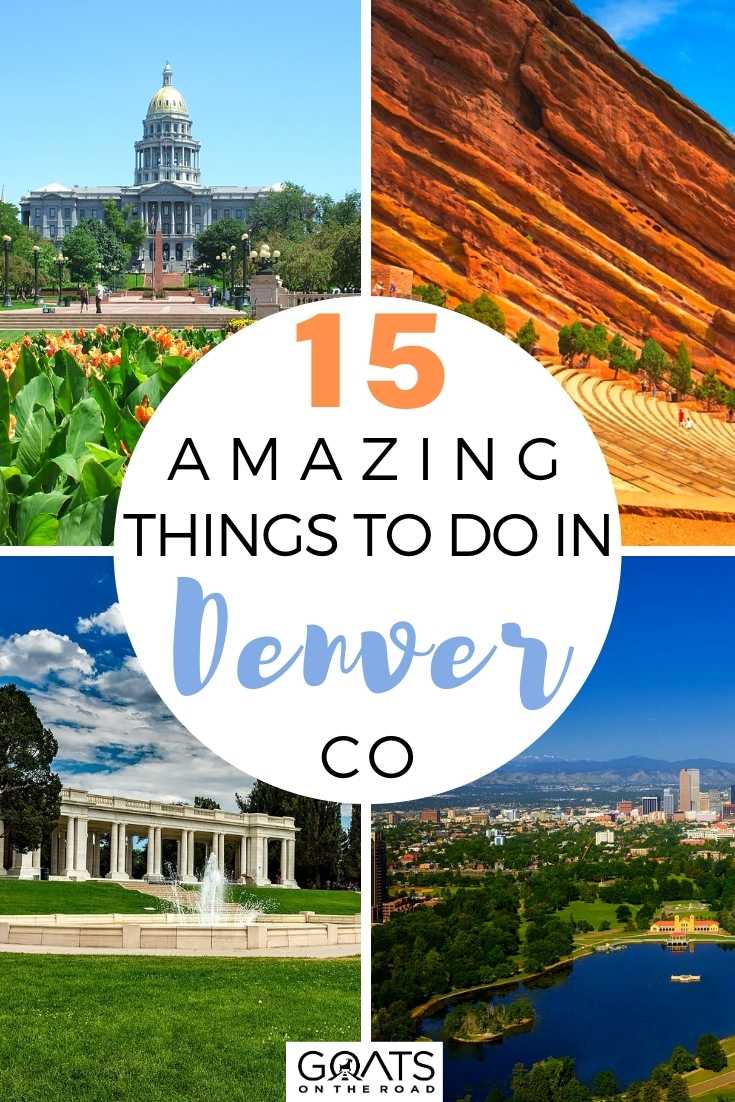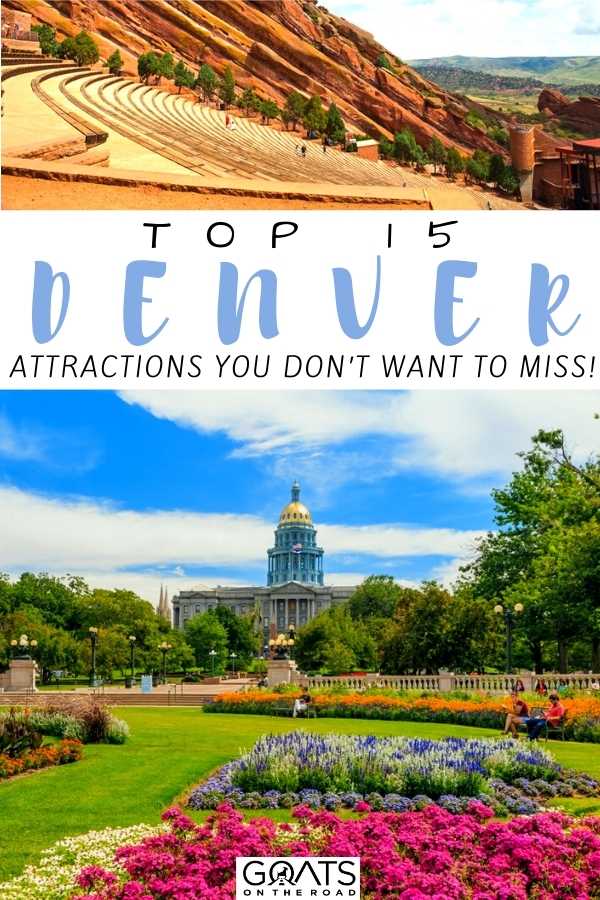 The post 15 Top Denver Attractions You Don't Want To Miss appeared first on Goats On The Road.