When I started teaching English online over two years ago, I thought it would be a fun side hustle and a way to travel more. I quickly learned that the pros of teaching online go way beyond a bit of extra cash and more vacation days.
Online teaching gave me more flexibility with my time than I expected. I've gained new skills as a virtual tutor and connect with students from around the world.
I save hours every week by not having to commute to work and I'm able to visit loved ones without having to request any time off.
There are numerous advantages of teaching English online, but there are some disadvantages as well. As with so many jobs available, you'll want to make sure you do your research and choose a reputable company.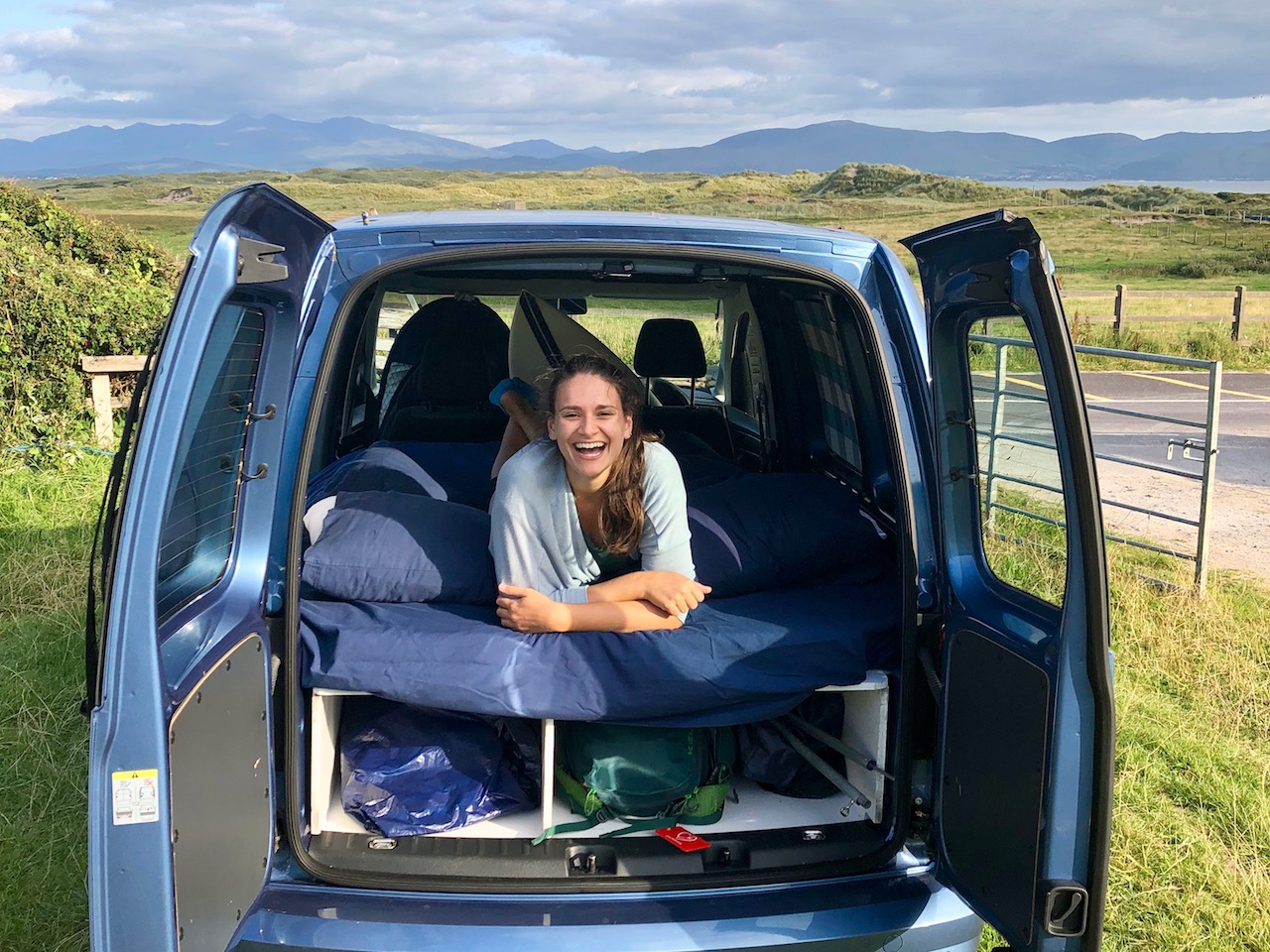 Update April, 2020: if you're from Canada, the USA, the UK, South Africa, Australia or New Zealand, you can apply to become a teacher with Magic Ears and earn up to $26/hour! See our Magic Ears review, or apply here.
In this post, I'll list 15 pros and cons of teaching online so that you can decide if this remote career is right for you.
What is Teaching English Online?
Now more than ever, industries are taking advantage of the internet to connect people around the world. Teaching is no exception.
With the rise of specialty online courses and remote higher education programs, it's no surprise that online language companies are also becoming popular.
Online English companies hire native or fluent English speakers to teach language lessons on their platforms. Some companies attract students from all over the world but many companies focus on the high-demand Chinese market.
These companies often provide their own English curriculum and teaching website. Teachers and students log in to a "virtual classroom" where they can have a lesson over video chat.
With most companies, teachers see dozens of different students. Students usually work with several teachers. You might have some recurring students who you teach often, or you might work with all new students each time you open your schedule.
As a teacher, you will work for one of these companies. Your primary responsibility is teaching English classes to the students on the platform.
The position is fully remote and you'll likely be hired as an independent contractor, which means you have more flexibility than you would have with a traditional teaching job.
Who Can Teach Online?
Since there are so many online English companies out there, most native English speakers can find a job that matches their credentials. In general, online English teachers must meet the following requirements:
Native English speaker (though some companies will hire fluent speakers as well)
BA Degree or higher (there are some exceptions to this rule)
TEFL certificate (again, there are some exceptions to this)
Love working with people, especially children
Patient and understanding when speaking to a new English learner
Regular access to high-speed internet and a teaching device such as a laptop or tablet.
If you're not a native English speaker or if English isn't your strong suit, there are also options to teach other languages online on platforms like Preply and iTalki or Teachable.
With these learning platforms, you can teach any language you're fluent in. You make your own lessons, set your own rates, and attract your own clients on the websites.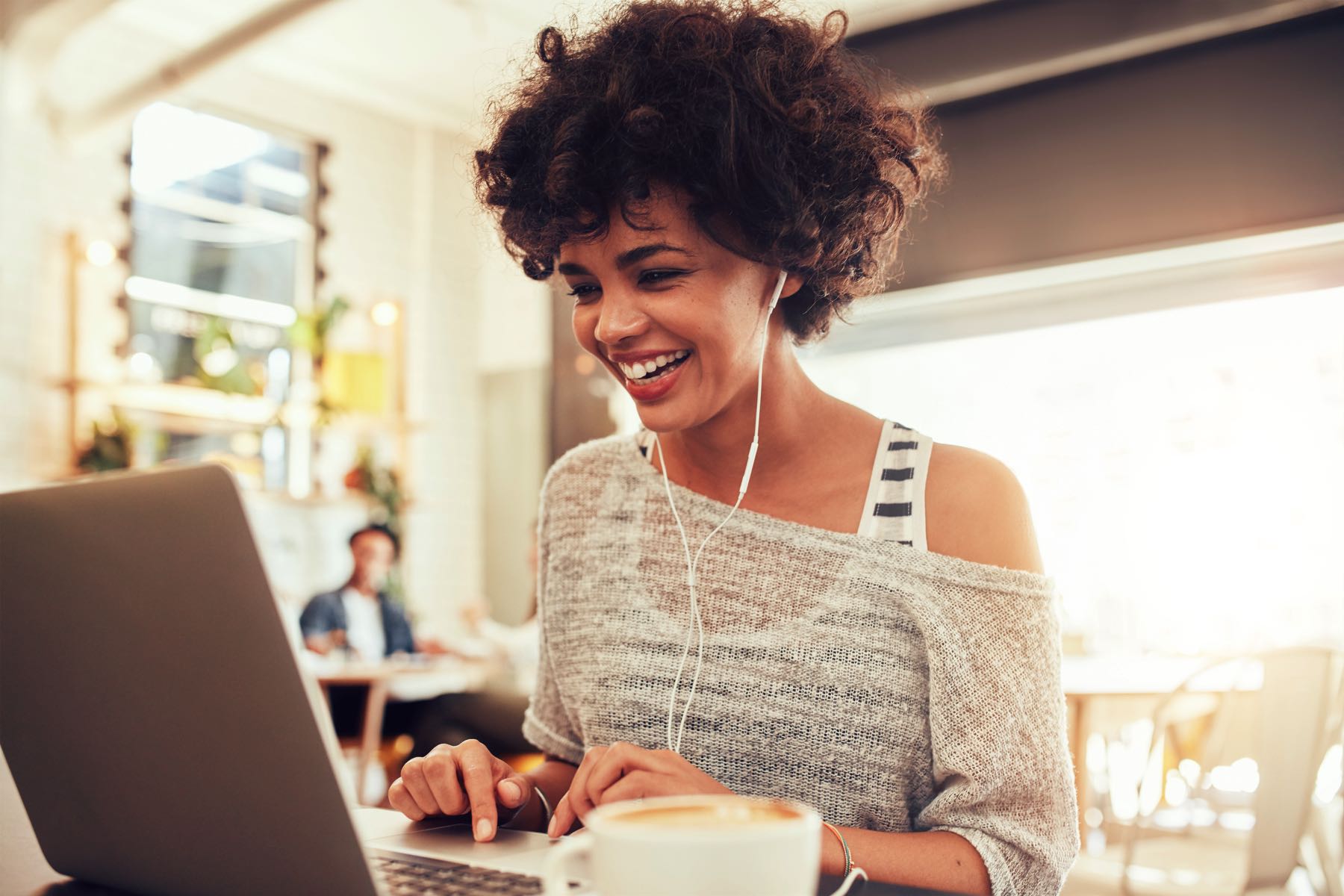 How Do I Get Started?
The quickest and easiest way to get started is to apply with a trustworthy online English company. Consider your qualifications and the individual company requirements to find a few options that are a good fit for you.
Here are a few well-known companies to start your research:
10 Pros of Being an Online Teacher
Life is good as an online teacher. This is a great way to make decent money while working remotely with tons of schedule flexibility.
Online teachers often have very little prep work outside of actually teaching and are able to work with small groups of students from all around the world. This is one of the best travel jobs out there!
Here are some of the top pros to online teaching:
1. You Get to Work From Home With No Commute
When I first made the switch from teaching in a traditional classroom to teaching online, one of the biggest perks was simply not having to commute anywhere.
My mornings used to begin with a 30-minute drive. Now, they begin with a three-minute journey to the kitchen for coffee, then to my desk.
In addition to not having to commute anywhere, I quickly fell in love with the work-from-home life. I was saving at least an hour every day not sitting in traffic and I loved having the little comforts of home during my work mornings — namely my favourite coffee mug and comfy desk chair.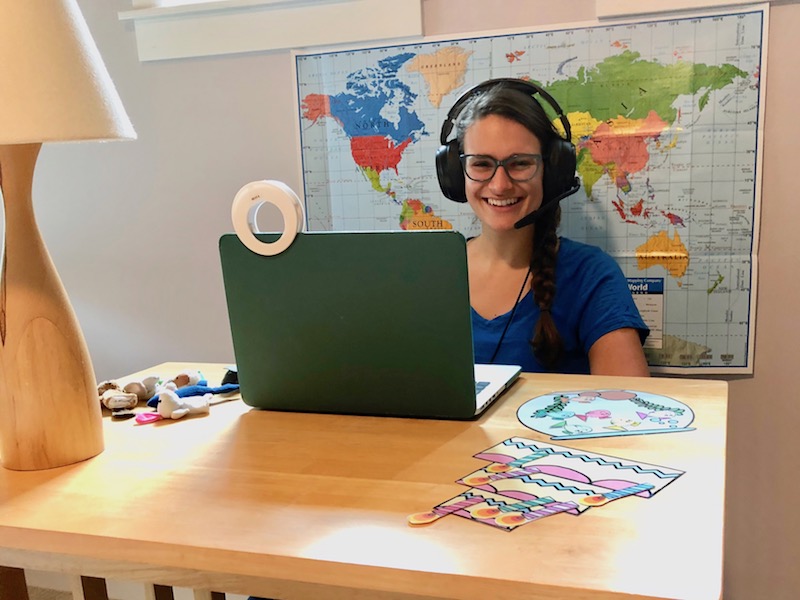 2. Flexibility to Work While Travelling or Visiting Loved Ones
Working from home was a dream, but teaching online allowed me to go a step further. It allowed me to make money while travelling.
Whether I was teaching from a tropical beach – ok, well not literally from a tropical beach, more like from a hotel near a tropical beach – or from my friend's house in another state, I loved being location independent.
Teaching online lets me explore the world unrestricted. I could work from a fun new travel destination, or I could work while visiting with a loved one — without having to ask permission from anyone to take time off work.
3. Most Companies Have No Minimum or Maximum Working Hours
This is a big one if flexibility is your objective! Most online teaching companies do not have a weekly minimum or maximum amount of hours you must teach.
This means that, depending on your financial needs and schedule, your working hours could look very different week to week. You could work forty hours one week and zero hours the next.
This also means that you usually won't have to ask for time off — you simply won't open classes on the days you can't teach. Compared to many jobs where you have to request time off in advance and get approved, this is a huge advantage of teaching online!
4. You Can Create Your Own Schedule.
On the same note as above, you also get to make your own schedule with most companies.
Some will require that you commit to the same hours each week, but many have a very open-ended system where you simply select the days and times you want to teach and your students can book you.
Have a big event coming up? No problem, don't open classes that day and you'll be good to go.
Need to get up early for an appointment? That's fine, just don't schedule classes that morning.
Whether you're jet-setting around the world or just looking for extra income that folds into your daily life, being able to make your own schedule is a huge win.
5. Lesson Plans and Teaching Materials Are Usually Provided.
As a former science teacher who used to make all my own lessons, I can't tell you how nice this one is. With most online teaching companies, they'll provide the lesson materials and objectives for each lesson.
The company will assign each student materials that match their ability level and all you need to do is teach. This saves tons of time and creative energy — allowing you to focus on implementing the material.
6. No Formal Education Experience is Required
While you'll likely need to have some experience with kids to teach, you don't need any formal teaching training to get started.
You won't need a teaching degree or teaching license as you do for in-person teaching jobs.
For this reason, working as a remote teacher is a great way to build teaching experience and learn a new skill. If you plan to teach abroad or have always wanted to work in education but didn't know where to start, teaching online could be a place to gain meaningful experience.
7. Class Sizes Are Small
Anyone who has taught in a traditional classroom or tried to manage a room full of kids will feel me on this one! Most online English classes use a small group format or are one-on-one. As a teacher, this is absolutely lovely.
Your students get individualized attention and you can adapt your lesson to meet their specific needs and interests. With one-on-one or small group lessons, you can build stronger connections and offer a more custom learning experience.
You also won't have to worry about things like classroom management the way you would in a traditional classroom.
8. Online ESL Teachers Are Paid Well
You don't have to commute to work or wear typical professional attire. Your lesson planning is done for you, and you get to totally create your own schedule — considering all of this, teaching online pays exceptionally well.
Most companies pay around $20/hour which means you can make a solid income working fewer hours than you would in many traditional jobs.
I also really like how I'm paid to teach, and only teach.
There isn't a lot of fluff in my workday like meetings or lunch duty. I'm paid for the time I teach and that's it. This frees me up to pursue other hobbies and interests, like writing these blog posts!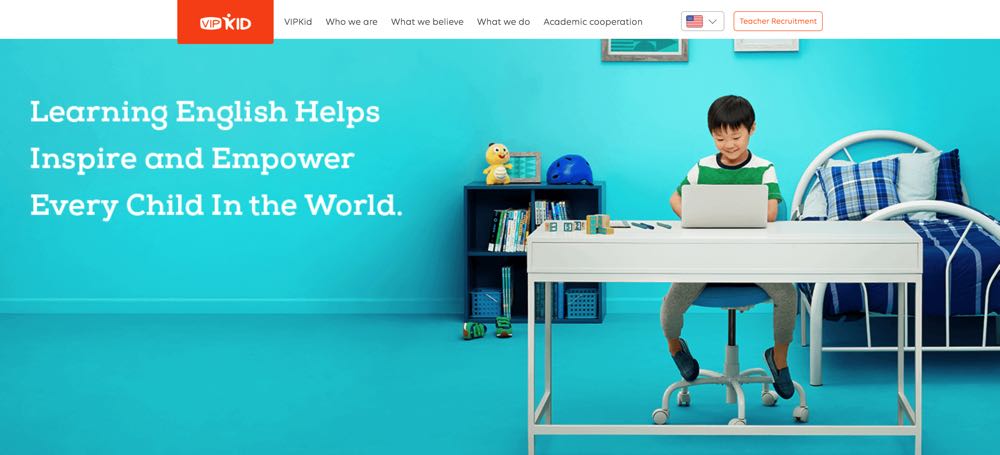 9. Online Teachers Meet Students From Around the World
When you become a virtual English tutor, you're able to teach students from all over the world. This means you'll get to meet people from new places and learn about different cultures.
Most of my students are in China and I've learned so much about their family traditions, holidays, and customs.
It's also fascinating to get a glimpse into the day-to-day life of my students and connect with them. Since most students take lessons at home, you get to interact with them in a place where they're most comfortable. They'll show you their toys, pets, and siblings.
You'll often get to chat with their parents and see what kinds of things they do around the house. I know it's a cliche, but my students are pretty good teachers.
10. Online Teachers Get to Wear Pajama Pants to Work!
I couldn't make a list of working online perks without including this one. In the last two years of teaching English online, I've worn pajama pants to work. Every. Single. Day.
Let that sink in for a minute.
I love being comfortable while working and being able to teach in sweat pants was one of the things that sealed the deal for me. No more business casual slacks for this gal.
Granted, the parts of you that can be seen on the camera (your face, shirt…and the backdrop) should be professional and appropriate for class, but otherwise, you're free to be as comfy cozy as you like.
5 Cons of Being An Online Tutor
I'm a bit skeptical of articles that only share the glorious highlights, so it's only fair to talk about some of the downsides to teaching online as well. Teaching online has some major perks, but keep in mind the following drawbacks.
Here are some of the disadvantages of online teaching:
1. Relying On The Internet Can Be Stressful at Times
We all know how stressful slow internet can be in day-to-day life. It's even more stressful when your job depends on it.
Having to obsess about internet speeds can be annoying. Even after over two years of online teaching, I still have a mini-meltdown every time there is a flicker in the WiFi connection. Stressing about the internet isn't the best feeling.
If you plan to work online while travelling, you might be limited in the places you can stay. Only accommodations with good enough WiFi should be considered, which might limit your options.
To remove stress, online teachers should always make sure they have a source of backup WiFi like a hot spot in case there is a connection problem.
2. Most Companies Have Strict Cancellation Policies
Except for Magic Ears who offer an amazing cancellation policy, if you open a class, you'll be expected to teach it. It can be difficult to cancel classes, even for medical reasons.
This is the flip side of making your own schedule — since you choose when you work, you have to stick to it. While you can open any time slots you want, once those slots get booked you usually can't get out of them easily.
If you cancel an already-booked class, you might face a penalty and have trouble getting future bookings.
Even for sickness, a class will likely only be excused if you have a note from a doctor. In the event of another emergency, you'll need to provide documentation to get it removed.
3. Time Zones Can Be Challenging
Many of the bigger online English companies focus on teaching students in China. If you live in North America, the time zones aren't ideal.
In China, the demand for classes is highest in the late afternoon and evening when the children are home from school. Because China is almost the opposite time zone from North America, this means the highest demand for classes is in the very early morning.
This is something to think about if you're considering working with Qkids, but with Magic Ears and VIPKID, since you can work from anywhere in the world, you could be in the same time zone as China and have no issues.
Depending on where you live, you might be teaching late nights or early mornings. While you'll get a lot of freedom with your online schedule, you'll only be able to book classes when there are actually students willing to take them.
Be prepared for some very early mornings!
4. Online Teachers Often Don't Get Benefits
At this time, I don't know of any online English companies that offer benefits like healthcare or retirement contributions.
You'll likely be hired as an independent contractor which means that you will be paid your hourly rate and that's it.
If you have another job or another way to get benefits, this isn't a problem. But this can be challenging for people who want to teach online full time because you'll have a lot of expenses you'll need to cover yourself.
While it's possible to make good money, remember that you'll have to buy your own health insurance, set aside money for taxes, and handle any retirement savings independently.
5. It Can Be Physically Demanding
At first, I didn't think that teaching online would be tough on my body. Boy, did I learn quickly.
Sitting on the computer for several hours is taxing on the back and shoulders. My eyes got tired and I felt stiff if I taught more than a few hours at a time.
To improve my comfort during teaching, I've purchased some essential equipment for teaching, including:
Blue light blocking glasses (you can get them on Amazon or ask your eye doctor to put blue light blocking lenses in your normal prescription)
A laptop stand to elevate my computer so I'm not hunching so bad
A comfortable desk chair to give my shoulders and back support
See Also: 20 Best Gifts For People Who Work At Home
I also try to schedule a maximum of three teaching hours at a time. I take breaks between so that I can stretch and move around a bit. Plus, it can be difficult to always be "upbeat" when teaching children and playing lots of classroom games!
Is Online Teaching Worth It?
For me, the advantages of teaching online definitely outweigh any disadvantages. To sum up, here are the pros and cons of teaching online.
Online Teaching Pros:
Work from home with no commute
Can work online while traveling or visiting loved ones
Good pay rate
Most companies have no minimum or maximum work hours
You can create your own schedule
Lessons are usually provided
No formal education experience required so it's a great way to learn a new skill
Class sizes are one-on-one or smaller
Meet students from around the world
Wear pajama pants to work
Online Teaching Cons:
Relying on the internet can be stressful at times
Most companies have strict cancelation policies and it can be difficult to get out of classes, even for medical reasons
Time zones often can be challenging if you're teaching students in China from North America
Teachers don't get healthcare or retirement benefits
Online teaching can be physically demanding
For me, the pros far outweigh the cons because I have the freedom and flexibility to travel. I have enough time to pursue other hobbies while still making a reasonable income.
I love working with children one-on-one and getting to learn about other cultures. Oh, and I get to wear pajama pants to work, which is perhaps the most important perk of all!
Ready to Become an Online Teacher?
For those of you from Canada, the USA, the UK, Australia, New Zealand and South Africa, click here to sign up with Magic Ears and earn $26/hour from anywhere in the world. Another option for Canadians and Americans is VIPKID, click here to sign up with VIPKID and earn $22/hour, from anywhere in the world.
If you're wondering which company to choose for your online TEFL course, click here to learn about the top 7 reputable companies out there.
Start earning money from home, or abroad, on your terms. Teaching online while creating your own hours is one of the best online jobs available.
Like This Article? Pin it!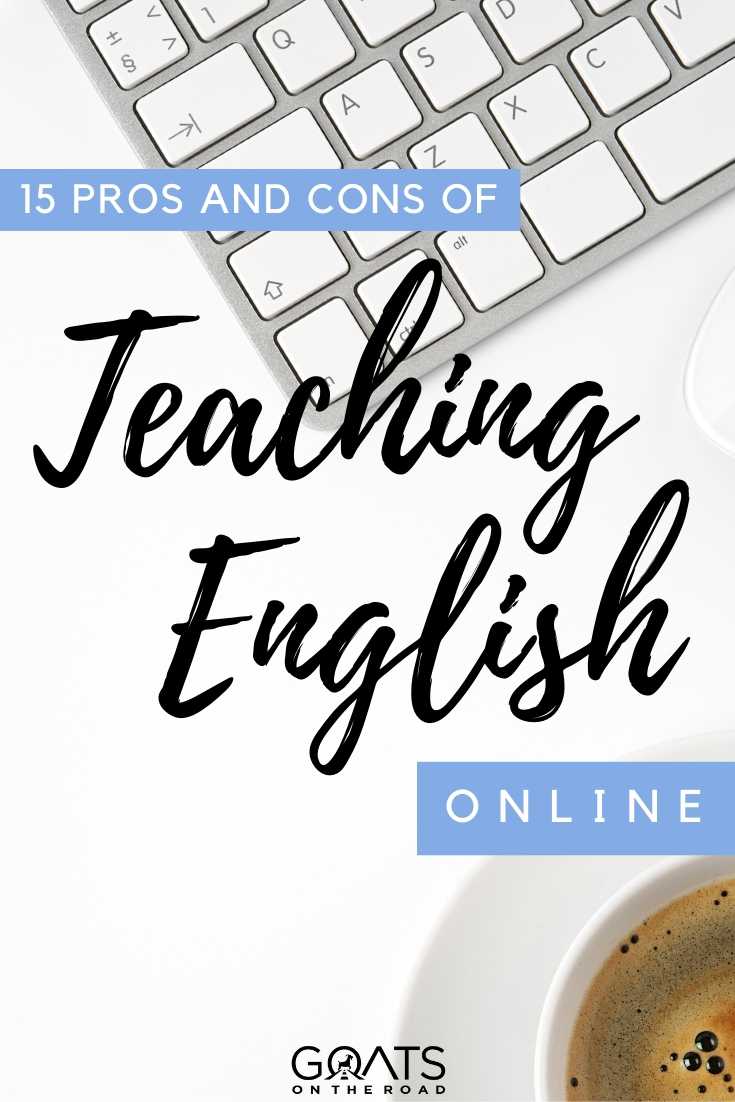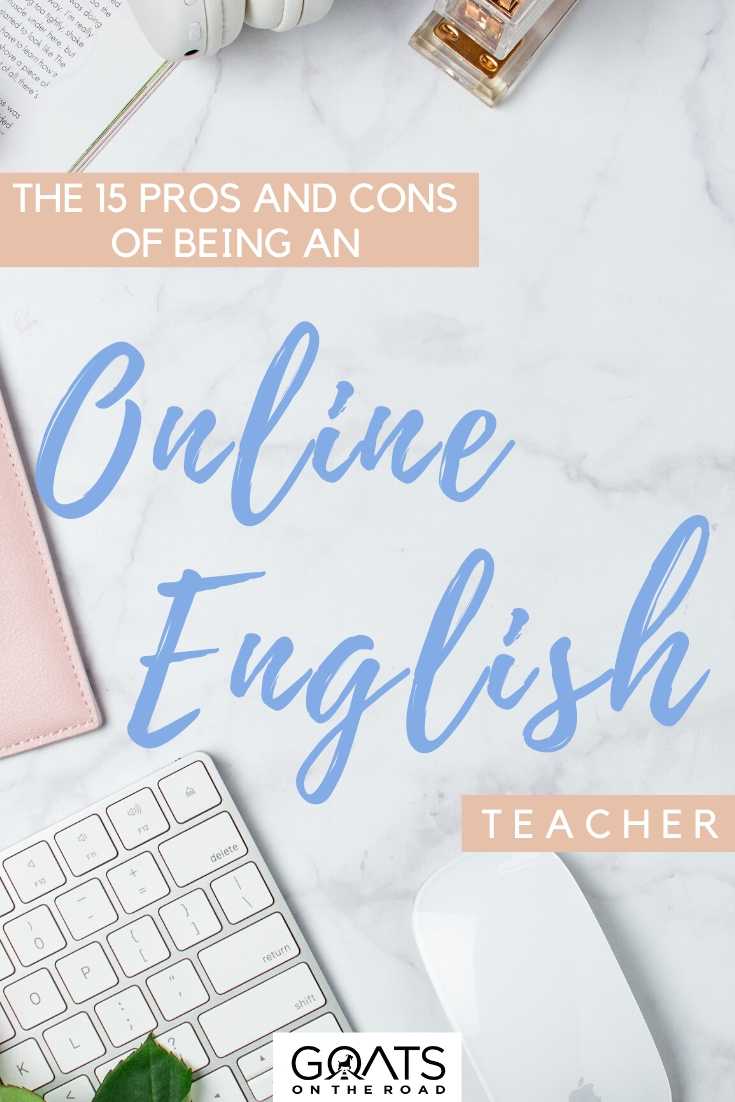 The post 15 Pros and Cons Of Online Teaching Jobs appeared first on Goats On The Road.