If you're interested in American history, sports, art and museums, there are plenty of things to do in Philadelphia to keep you busy. Here you can see the very room where the likes of Benjamin Franklin, Thomas Jefferson, and John Adams wrote the Declaration of Independence.
While New York might be the most famous, and Washington is the capital, perhaps no city has more importance in American history than Philadelphia. After all, it was here that the founding fathers broke free of the crown and established an independent nation in 1776.
15 Best Things to Do in Philadelphia
There's a lot more to see and do in the City of Brotherly Love. Philly also has a world-class art museum, teams in all four major sports, and even a place called the Magic Gardens.
My family lived in Philadelphia when I was young, and I've been back to visit many times over the years. It's one of my favorite American cities, and I'm excited to introduce it to you in this post.
Let's take a look at some of the best places to visit in Philadelphia so you can plan a perfect trip.
Note: Many people choose to get around the city on the Hop-On, Hop-Off bus, as the passes are valid for 1-3 days and it's a great way to see all the Philadelphia attractions easily during your stay. Click here to learn more about the pass.
1. Independence National Historic Park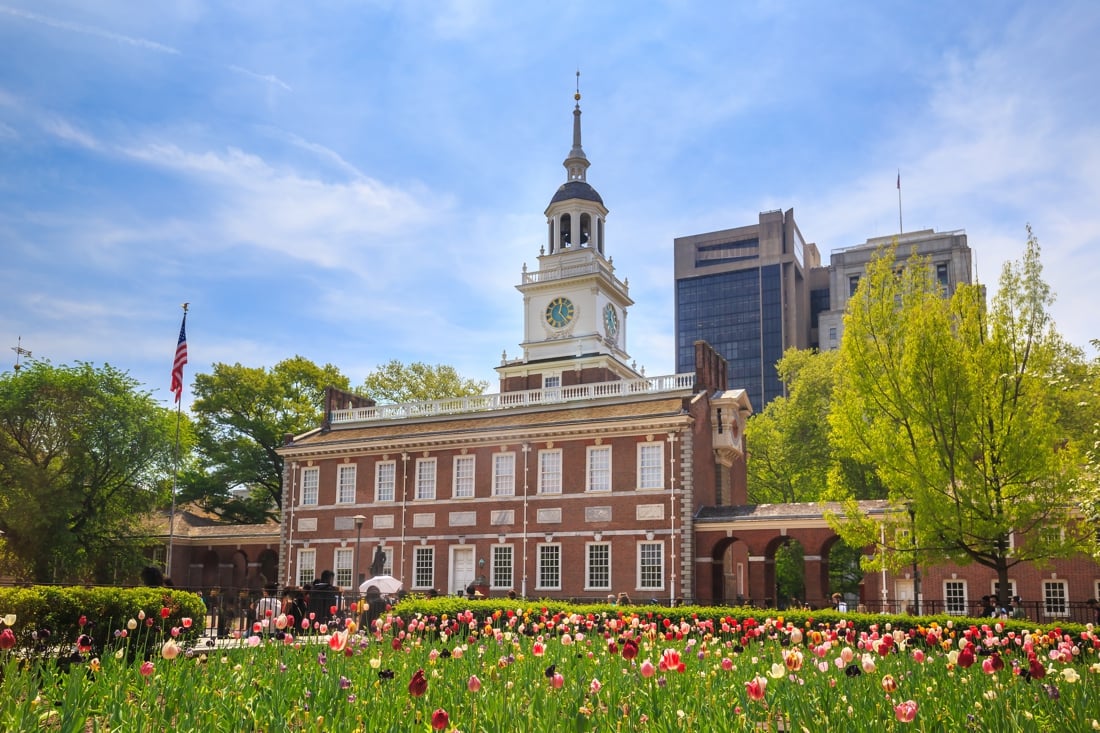 Kicking off my list of the top things to see in Philadelphia is Independence National Historical Park. Known as "America's birthplace," this is where both the Declaration of Independence and the Constitution were debated and signed.
The park is quite large, covering 20 blocks in the Old City area of Philly.
Due to the abundance of important landmarks here, it's considered the most historic square mile in the United States. If you're a history buff, this is definitely one of the best places to visit in Philadelphia.
Here you'll find Independence Hall, where the founding fathers gathered to declare independence from Great Britain. You must join a guided tour to visit, and they run from 9 am-5 pm every day but Christmas.
From March to December, you need to sign up for a specific time in the visitor's center. Tours are totally free unless you reserve in advance online or by phone, in which case you just pay a small fee of $1 per person.
No tickets are required to visit in January and February, probably because no one wants to be in Philadelphia in the dead of winter!
There's plenty more to see and do here, including several museums, the first bank of the United States, and the historic City Tavern.
You can easily spend an entire day in Philly taking in all of the sights here at the Independence National Historic Park. Start out at the visitor's center, which you can find on the map here.
If you'd rather join a small group tour that takes in Independence Hall and the Liberty Bell (below), this is a great option. The tour includes an informative and entertaining guide. Learn more here.
Address: 1 N. Independence Mall, Philadelphia, PA, 19106, USA
2. See the Liberty Bell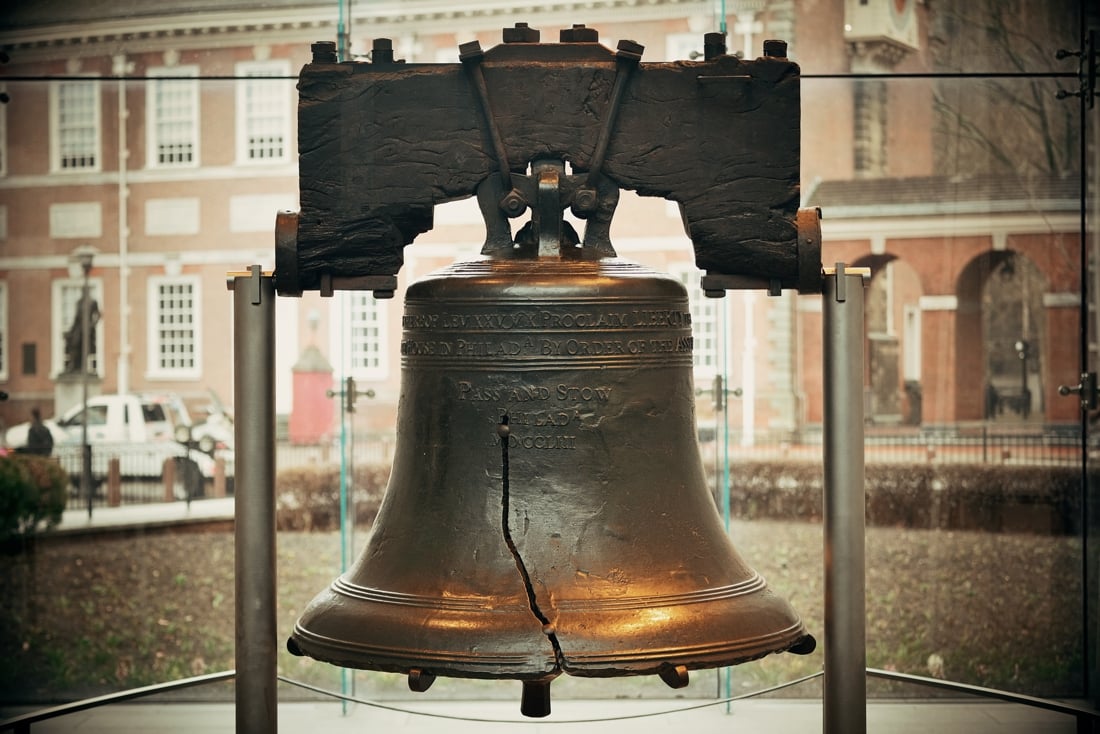 The Liberty Bell is actually located inside Independence National Historic Park, but it's so important that it deserves its own spot on the list.
The Liberty Bell arrived in the US from London in 1752. Unfortunately, it cracked shortly afterward and had to be melted and reformed. Nearly a century later, it cracked again! No one knows why, but the Liberty Bell has not been rung since.
If you're wondering where the name comes from, it's because of the quote from the Bible that was etched on the bell – "Proclaim Liberty throughout the land unto all the inhabitants thereof."
This name was given to the bell by abolitionists who were seeking to end slavery in the country.
It was moved from Independence Hall to its current home in the Liberty Bell Center, which features a few exhibits as well as a video about the famous bell.
It's free to visit and is open every day except Christmas from 9-5, and it stays open until 7 from late May until Labor Day. As mentioned above, this tour with a fun and enthusiastic guide will really help bring the place to life. Learn more here.
Address: 526 Market St, Philadelphia, PA 19106, USA
3. Visit the Philadelphia Museum of Art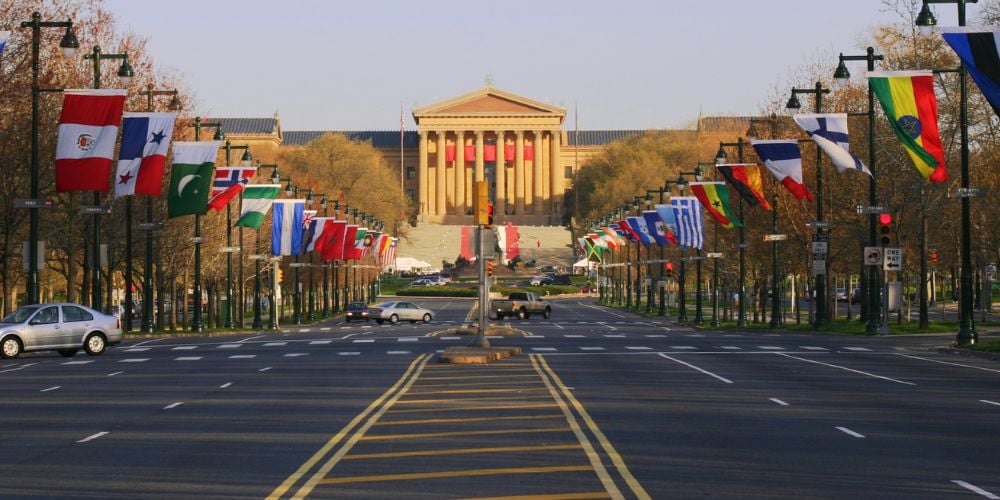 The Philadelphia Museum of Art dates back to 1876 when it was chartered for the Centennial Exposition. It has grown to become one of the largest and most-visited art museums in the world and is one of the top Philadelphia attractions.
This museum houses an astounding 240,000 objects. There's so much artwork here that it's actually spread across a few different buildings. While it features art from all over the world, the main collections are American, European, and Asian.
In addition to the permanent collections, there are always interesting temporary ones. For example, the New Chinese Galleries that are open now until 2021 cover four thousand years of Chinese art with some pretty amazing pieces.
It's not just the art that people come here for, though.
One of the most fun things to do in Philadelphia is recreating the scene from "Rocky" by running up the museum steps. Blast "Eye of the Tiger," sprint to the top, and then pose for your picture with the Rocky statue. It's cheesy, but you gotta do it!
Tickets cost $30 for adults and are good for two consecutive days. It's open on Sunday, Monday, Thursday and Saturday from 10 am to 5 pm (closed Monday and Tuesday), and Friday from 10 am to 8:45 pm. You can get directions to the museum on the map here.
Address: 2600 Benjamin Franklin Parkway, Philadelphia, PA, 19130, USA
4. Visit the Magic Gardens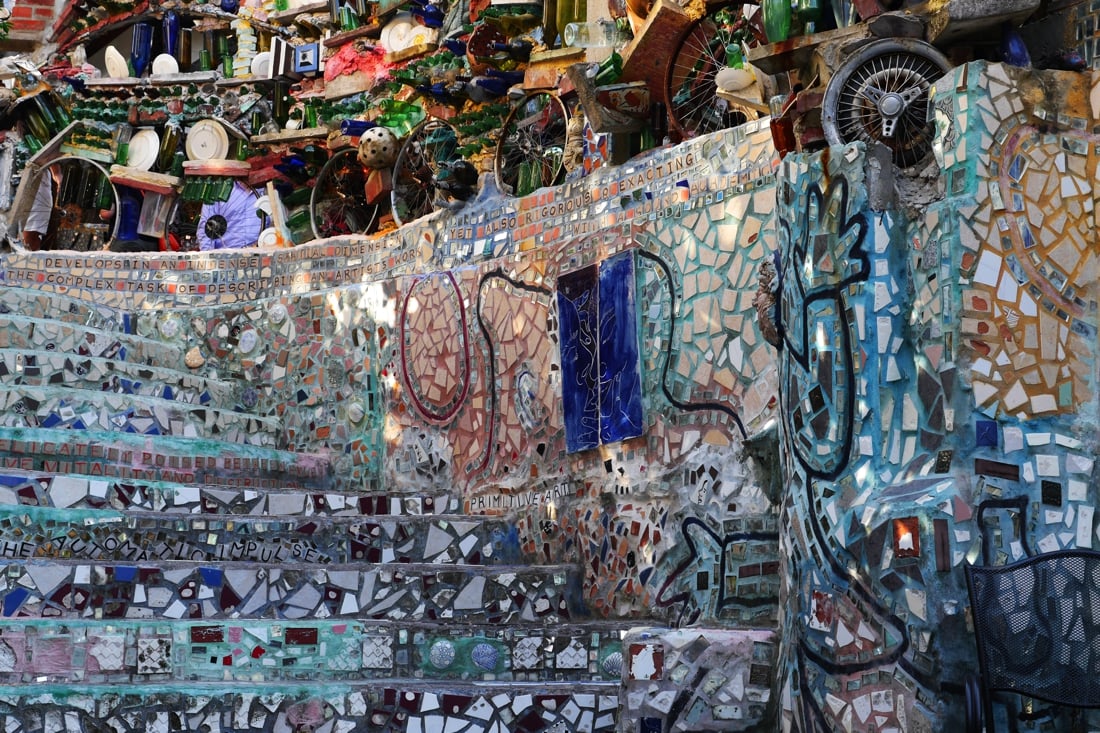 One of the coolest Philadelphia attractions is definitely the Magic Gardens. Created by artist Isaiah Zagar, it's an immersive mixed media art environment that is covered in mosaics.
Zagar and his wife moved to South Street in the '60s and immediately set about beautifying and revitalizing the area.
He started creating mosaic murals and was a major force in the "South Street Renaissance" that saved the neighborhood from the wrecking ball.
They opened their Eyes Gallery, where they continue to sell incredible Latin American art. Zagar bought another building and began adding mosaics to it and the abandoned lots on either side.
When the owner of the lots tried to sell the land and demolish his work, the community came together and helped him purchase the lots.
The Magic Gardens opened to the public in 2008 and were soon incorporated as a non-profit. Their goal is to inspire creativity and community engagement through the unique mosaic art, much of which is inspired by Zagar's travels around the world.
The Magic Gardens are open Wednesday-Monday from 11 am-6 pm (closed Tuesday). Tickets for the gardens cost $15 for adults, and you must buy them in advance online.
Another option is to join a fun walking tour of South Philadelphia and explore the sights of this diverse district. Check out mosaic murals at the Magic Gardens, Pennsylvania's oldest church, the Italian Market, and soak up the bohemian vibes of South Street. View the tour on Get Your Guide or on Viator.
Address: 1020 South Street, Philadelphia, PA, 19147, USA
5. South Street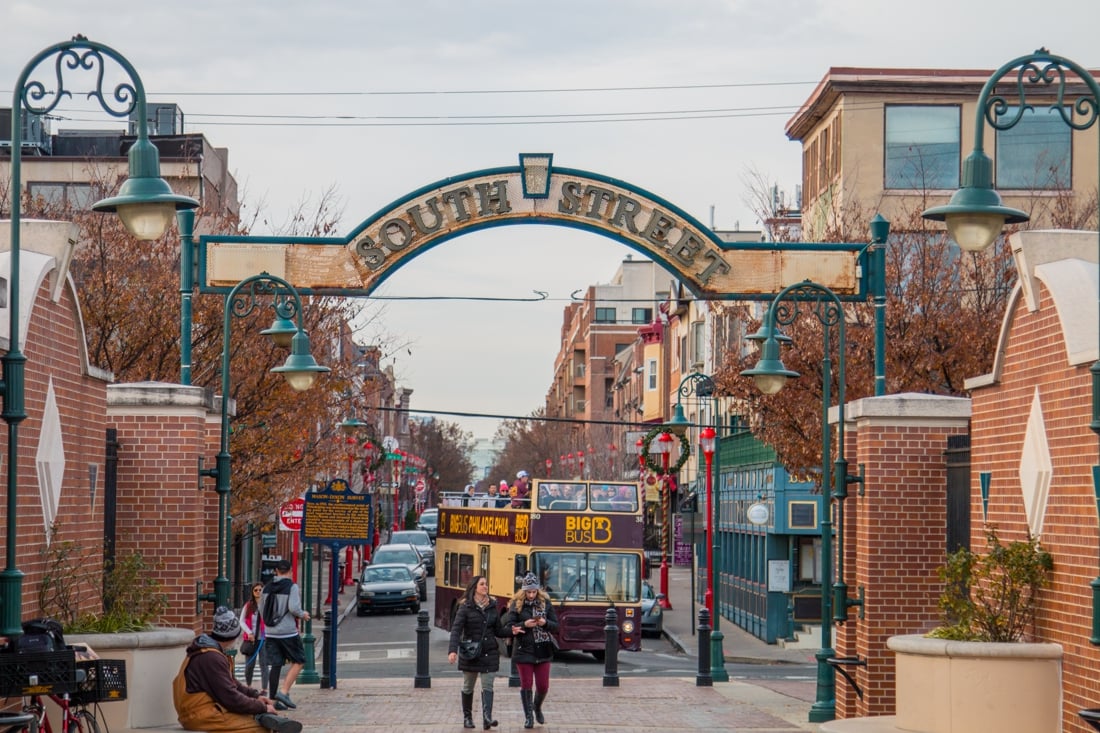 After visiting the Magic Gardens, you can enjoy all that South Street has to offer. It's the hippest street in town and one of the top places to visit in Philadelphia.
South Street is home to over 400 independent shops, restaurants, and bars. It's a melting pot of cultures here, with cuisines from all corners of the globe represented.
Strolling along South Street, you'll surely notice the colorful art that adorns many of the buildings. Be sure to bring your camera, because this is an awesome place to snap some photos.
Everyone comes together on South Street — tourists and locals, businessmen and punks, young and old. It's an eclectic mix of people and is a fun place to hang out any time of day and any day of the week. Click here to join a fun walking tour of the area.
6. See the Eastern State Penitentiary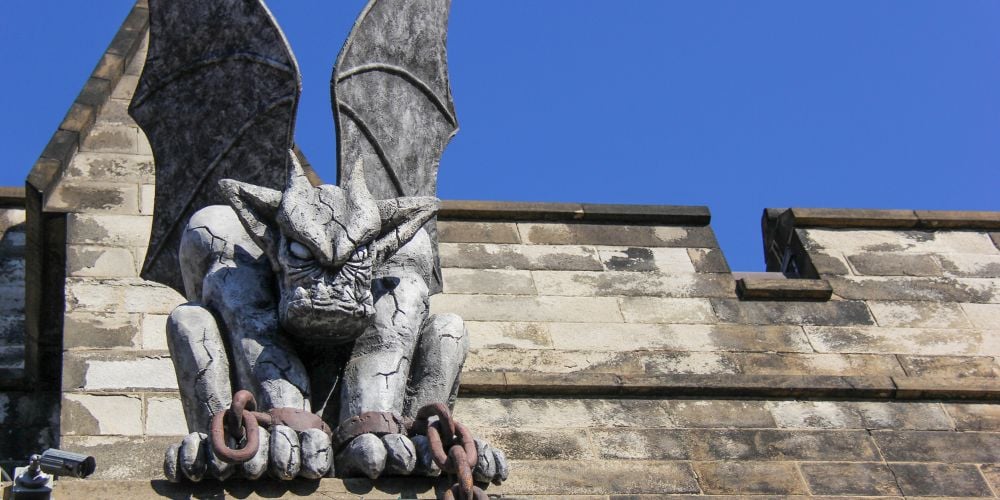 One of the most popular places to visit in Philadelphia is Eastern State Penitentiary. It's known as "America's most historic prison" and is believed to be haunted.
Although it's now in ruins, this was once the most famous and most expensive prison in the world. Notorious criminals such as Al Capone and Slick Willie Sutton were once held behind these walls.
Included in your admission is an audio tour narrated by the famous actor Steve Buscemi. There are also different interactive tours throughout the day led by staff. Topics for these include "Unlock a Cell" and "Learn to Play Bocce Ball." If you stumble upon a tour as you're exploring, you're free to join in.
If you're traveling to Philly in the fall, you might want to check out their haunted house. It's called "Terror Behind the Walls" and it's downright terrifying! Be sure to check their calendar for schedules and prices.
Eastern State Penitentiary is open year-round, seven days a week from 10AM-5PM. Tickets are $23 for adults at the door or you can save a few bucks by booking them online. You can find the penitentiary on the map here.
Address: 2027 Fairmount Avenue, Philadelphia, PA, 19130, USA
7. Sport Venues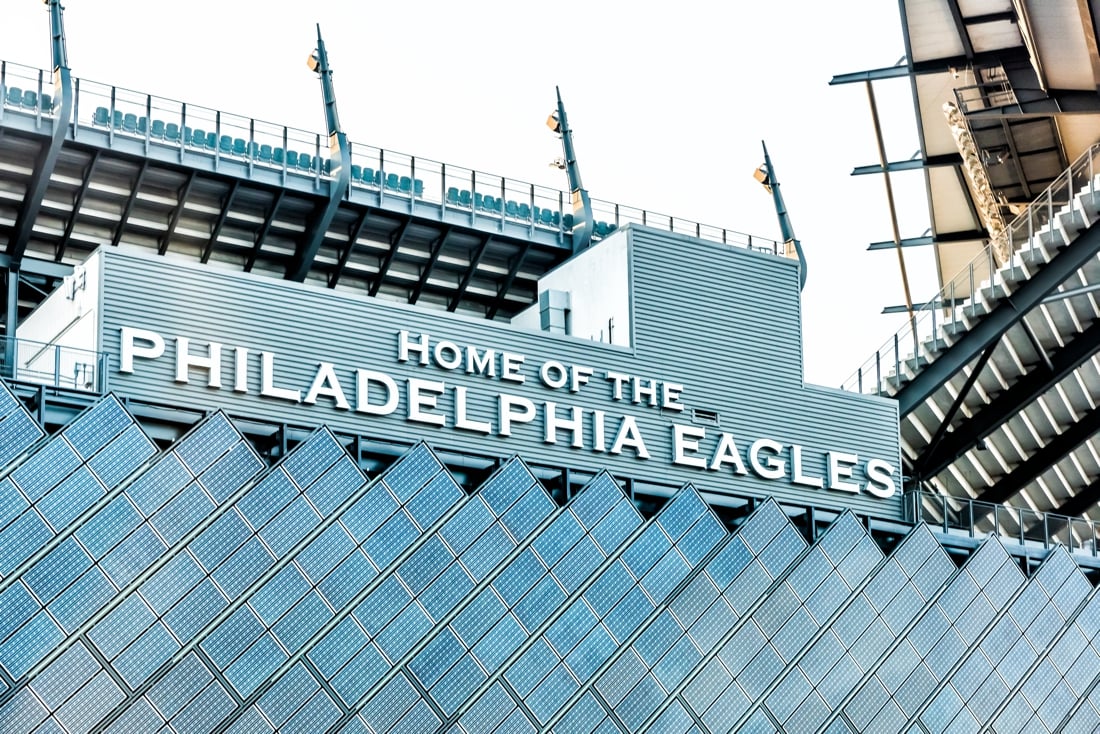 Sports are kind of a big deal in the City of Brotherly Love. Philly has teams in all four major professional sports and people are very passionate about them all. Seeing a game is definitely one of the most fun things to do in Philadelphia and I try to catch one every time I'm in town.
The Eagles (NFL) play at Lincoln Financial Field to a rabid fanbase. According to NFL players, Eagles fans are the most intimidating in the league. They even booed Santa Claus here! If you can manage to get tickets, seeing an Eagles home game is a pretty awesome Philly experience.
Both the 76ers (NBA) and Flyers (NHL) play at the Wells Fargo Center. Both teams play several home games throughout the season, so there's a good chance one of them will be in town if you're there between September and April.
Finally, the Phillies (MLB) play at Citizens Bank Park. With over 80 home games a year, you've got plenty of opportunities to sing "Take Me Out to the Ballgame" as you enjoy America's pastime. Philly will host the 2026 MLB All-Star Game, so that will be a great time for baseball fans to visit the city.
8. Please Touch Museum
If you're traveling with kids, one of the must-see Philadelphia attractions is the Please Touch Museum. As the name would suggest, this museum is hands-on. Their motto is "Change a child's life as they discover the power of learning through play," which they do through their interactive exhibits and events.
The museum is planned around what they call the four C's – critical thinking, communication, collaboration, and creativity. A trip here is fun and beneficial for both kids and their parents.
I don't remember much about my time living in Philly (it was between the ages of 2 and 6, after all), but I do recall that this was my absolute favorite place. If you have kids, be sure to add a trip to the Hands-on Museum to your itinerary.
The museum is open from 9 am-4:30 pm on Monday and Wednesday-Saturday, and from 11-4:30 on Sunday (closed on Tuesday). Tickets cost $22 for adults and children, and you can pay an extra $5 for carousel rides. Online reservations are required.
Address: Memorial Hall, 4231 Avenue of the Republic, Philadelphia, PA, 19131, USA
9. Cheesesteaks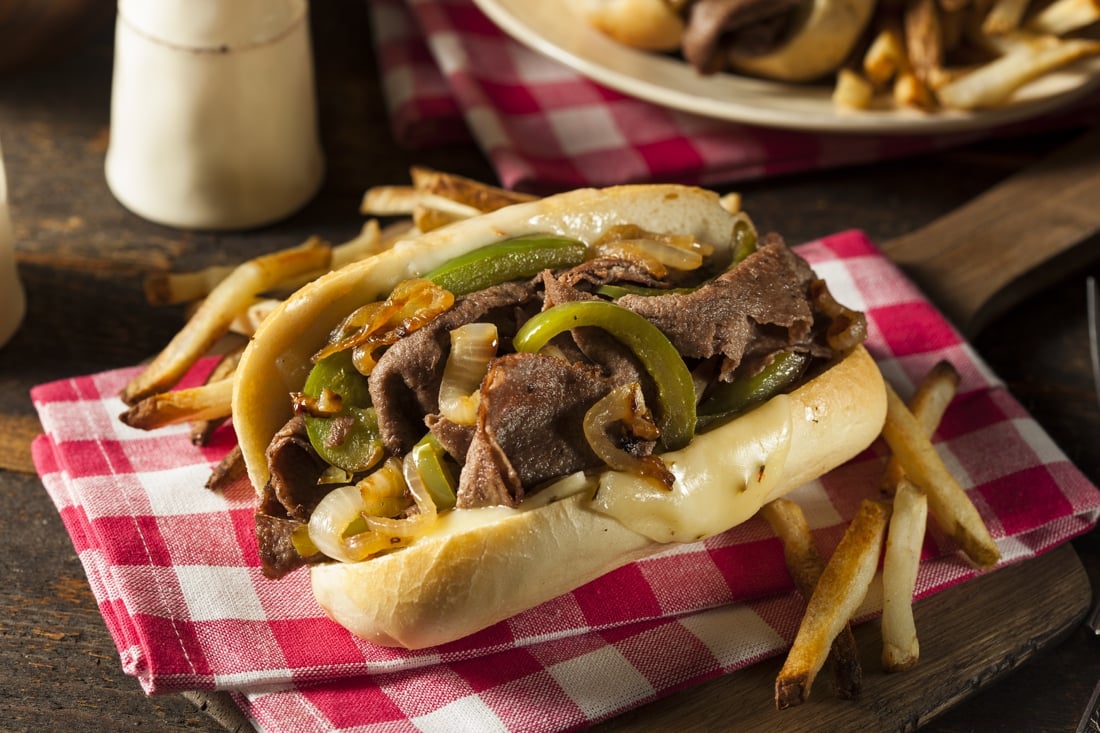 Ok, so I'll admit that a sandwich isn't exactly an attraction, but the cheesesteak shops are! This sandwich is such an important piece of Philadelphia and its culture. This culinary masterpiece is made with thin slices of steak with melted cheese on an Amoroso roll.
As far as the cheese goes, you've got choices. The most common sliced cheeses used are American or provolone. However, the most popular choice is actually not real cheese at all, but Cheez Whiz. Other toppings for a cheesesteak include grilled onions, sautéed mushrooms, and hot or sweet peppers.
The self-proclaimed inventor of the Philly cheesesteak is Pat's King of Steaks. They're cooking up the famous sandwich 24/7 here and only close two days a year on Thanksgiving and Christmas. You can find Pat's on the map here.
Right across the street, you'll find their biggest rival – Geno's. This friendly rivalry has been going on for decades now. Go ahead and try a cheesesteak from both places to see which one is your favorite. As for me, despite having eaten many from both restaurants, I still can't decide.
10. Penn's Landing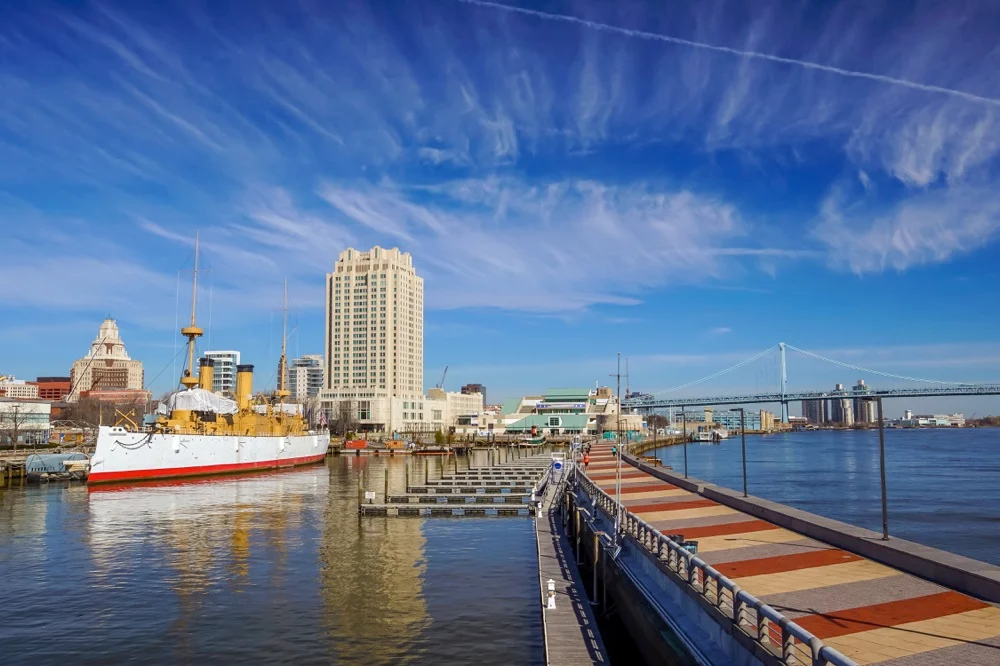 One of the most fun things to do in Philadelphia is visiting Penn's Landing. This waterfront area is situated along the Delaware River and is home to great activities and events year-round.
It was named in honor of William Penn's landing in Philadlephia in 1682. While Penn dreamed of seeing a tree-lined riverfront promenade in his lifetime, economics dictated otherwise. The area quickly became the city's biggest commercial district thanks to its riverside location.
A few centuries later, and Penn's vision has finally become a reality. The city finally redeveloped the area in the late 1960s and it's now home to walkways, parks, an amphitheater, and yes, plenty of trees.
During the summer, Spruce Street Harbor Park is the place to be. You can get out on the water with a paddleboat, kayak, or swan boat, or just take the short ferry cruise around the river. There are movie screenings and concerts here, as well as a beer garden and a few restaurants.
When the temperature drops, the area turns into WinterFest. There's an ice-skating rink, fire pits, wintery decorations, and more. Another popular place to visit here is the Independence Seaport Museum, which is home to the Cruiser Olympia and Submarine Becuna.
11. The Franklin Institute
Philadelphia is home to several excellent museums, and one that you should definitely visit is the Franklin Institute, an interactive science museum that Franklin himself would love.
There's a lot going on at this huge museum, so you can easily spend an entire day there. There are exhibits on electricity, the human brain, outer space, and much more.
That's not all, though. This place also has virtual reality, escape rooms, a planetarium, and an IMAX theater. They bring some pretty amazing temporary exhibitions in as well, such as the current one on Marvel superheroes.
The Franklin Institute is open every day from 9:30 am-5 pm. General admission tickets cost $25 and include access to the Fels Planetarium. You can find it on the map and get directions here.
Address: 222 North 20th Street, Philadelphia, PA, 19103, USA
12. Elfreth's Alley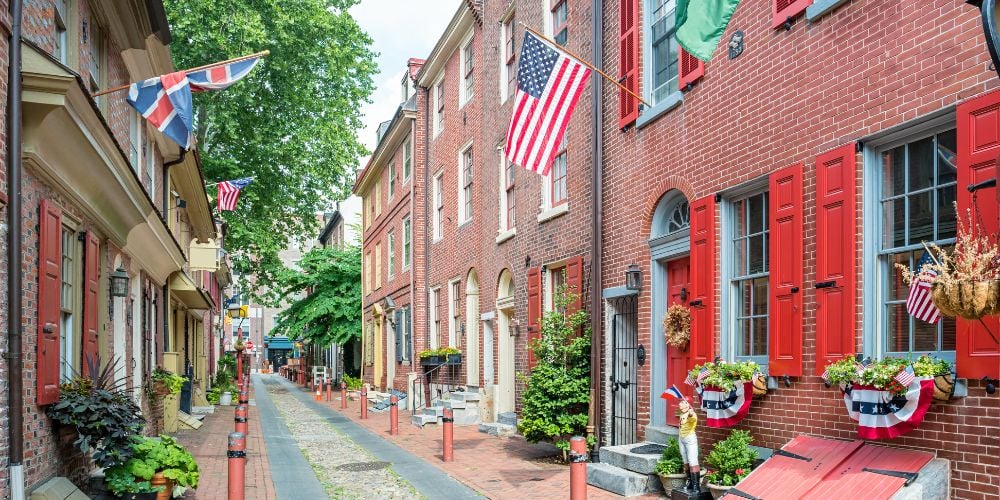 Elfreth's Alley is one of the most interesting places to visit in Philadelphia. This is the oldest continuously inhabited street in all the United States, dating back to 1702. The historic 32 homes on this cobblestone street have remained here for over 300 years!
The alley is named for Jeremiah Elfreth, a blacksmith and property owner. Back in the 18th century, it was common for families to run shops out of their private residences. Artisans and tradespeople worked here making furniture, clothing, and more.
Two houses on the alley now function as a museum and gift shop. Once upon a time, eight families shared these two houses, which are tiny by modern standards.
Residents of Elfreth's Alley open their homes to visitors twice a year – once for Fete Day in June and then again on the first Saturday in December. If you happen to be in Philly at either of those times, be sure to stop by to enjoy the festivities. You can get directions to Elfreth's Alley on the map here.
13. Fairmount Park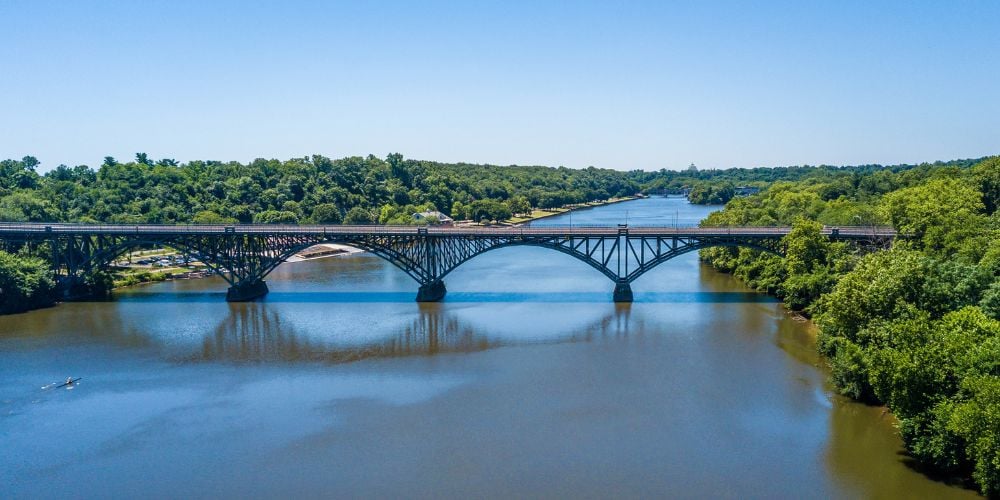 You can head to Fairmount Park when you need a break from the hustle and bustle of the big city. This is the largest park in Philadelphia and one of the biggest urban parks in the country.
There's plenty to see and do in this massive city park. Here you can go hiking on nature trails, enjoy some off-road cycling, play disc golf, or just sit down and enjoy a picnic.
Fairmount Park is also home to some historic homes, including Mount Pleasant and Strawberry Mansion. These have been preserved and are now museums that you can explore on your own or join a tour to visit.
That's just the tip of the iceberg here. You can also check out the scenic Shofuso Japanese Garden, the Philadelphia Zoo, and the aforementioned Please Touch Museum. Oh yeah, and my personal favorite – the giant wooden slide! I used to ride that thing over and over again when I was a kid.
14. Reading Terminal Market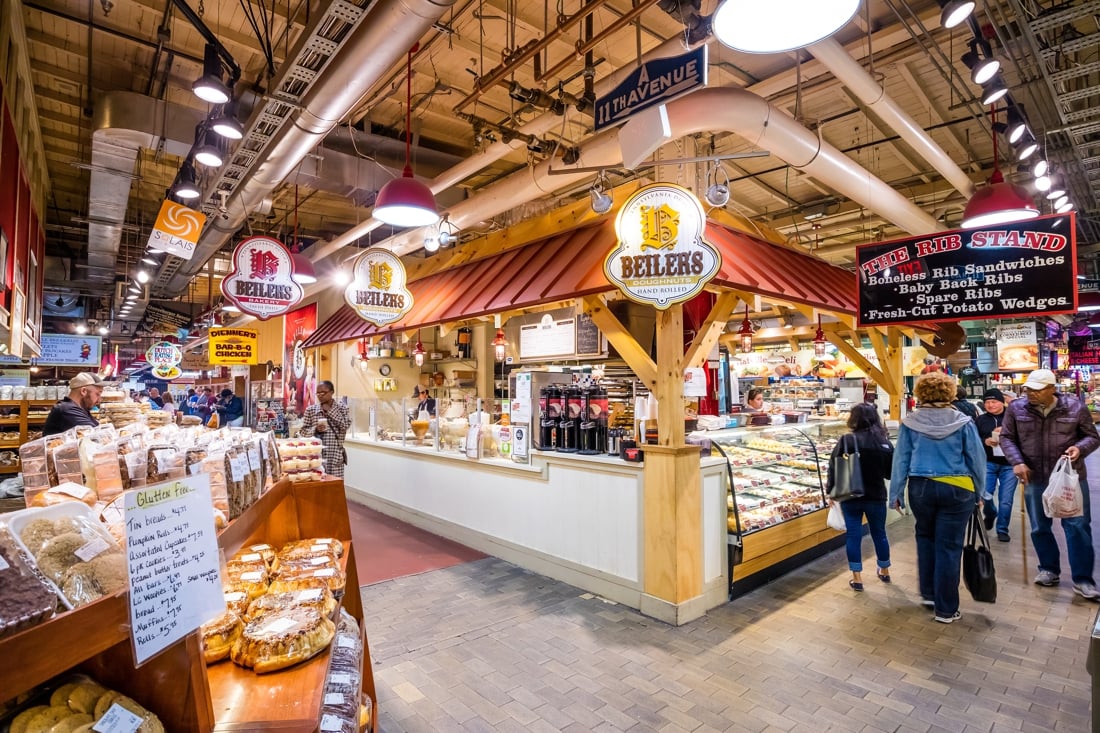 One of the top Philadelphia attractions is the historic Reading Terminal Market. This is one of the oldest and largest public markets in the US, as it's been in business since way back in 1893.
Markets have been an important part of Philadelphia's culture since William Penn founded the city. It started out with open-air markets, but these were viewed as a health hazard and a nuisance for traffic. Markets soon moved indoors, with the Reading Terminal Market leading the way.
As with the city and the country as a whole, the market experienced some serious ups and downs during the 20th century. Things got really bad in the 1970s when it seemed as if it was destined to be closed down. Thankfully, major restoration efforts soon went into place thanks to $30 million in public funding.
These days, Reading Terminal Market is once again a thriving commercial center. There are over 80 merchants here selling local produce, meat, seafood, crafts, jewelry, clothing, and more. You can get everything you need to cook a meal, or just sit down and enjoy one in one of the many restaurants here.
The market is open every day from 8 am-6 pm. You can find it on the map and get directions here.
Address: 1136 Arch St, Philadelphia, PA, 19107, USA
15. Craft Breweries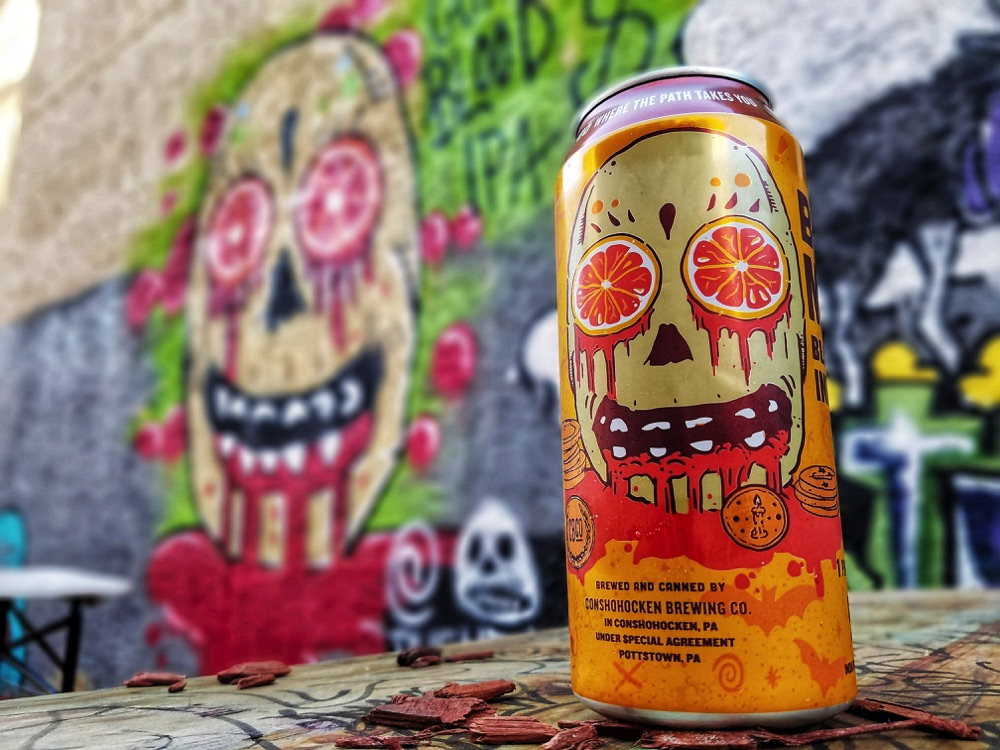 Philadelphia has always been a beer-drinking town, ever since the American Revolution came about in the city's taverns. Beer lovers will be happy to hear that there are plenty of options in the City of Brotherly Love for a good craft brew.
There are several different craft breweries in Philly that you can visit on a tour, including Yards Brewing Company. This is the largest brewery in the city and is famous for its "Ales of the Revolution" which are based on recipes once brewed by Washington, Jefferson, and Franklin.
A great way to experience the craft beer scene of Philly is on a brew tour. Check out this pub tour and learn about some awesome craft beers in the city, including sampling (of course), and snacks.
If you don't feel like signing up for a tour, well you're never too far from a brewpub or beer garden. Philadelphia just might be the best beer-drinking city in the US!
FAQs about Activities in Philadelphia
Still wondering what to do in Philadelphia? Check out these FAQs about the many attractions in Philadelphia for tourists.
What is the number one tourist attraction in Philadelphia?
Of all the great Philadelphia attractions, Independence National Historical Park is the most famous. It contains Independence Hall, where the Declaration of Independence was debated and signed.
What is Philadelphia famous for?
Philadelphia is famous for its history, and many of the top attractions in Philadelphia were a major part of it, such as Independence Hall, the Liberty Bell, and Elfreth's Alley. The city is also famous for the Philadelphia Museum of Art and (of course) Philly cheesesteaks.
What attracts people to Philadelphia?
Visitors to Philadelphia enjoy learning about history at Independence Hall, seeing the enormous collection at the Philadelphia Museum of Art, sampling local specialties at the Reading Terminal Market, and watching a game of one of Philadelphia's four major sports teams. And these are only some of the top Philadelphia activities.
Is Philadelphia tourist friendly?
The central part of the city, where the main tourist attractions in Philadelphia are located, is reasonably safe. With so many fun tourist activities in Philadelphia, yes, the city is definitely tourist friendly.
What is the prettiest street in Philadelphia?
I'd say that Elfreth's Alley is the prettiest street. It's the country's oldest continuously inhabited residential street and a National Historic Landmark. It's easily one of the best things to see in Philadelphia.
Ready for All the Great Things to Do in Philadelphia?
As you can see, the City of Brotherly Love has a lot to offer travelers. From historic landmarks such as Independence Hall, to one of the best art museums in the world, to some pretty amazing parks and markets, there're are enough attractions in Philadelphia to keep you busy for a while.
I'm sure that after reading this guide you're itching to travel to Philly. Go see the Liberty Bell, climb the Rocky steps, order up a cheesesteak, and chant "Fly, Eagles fly!"
Oh yeah, and here's one more bonus attraction for you – grab a drink in Paddy's Pub, which was the inspiration for the bar in the hit sitcom "It's Always Sunny in Philadelphia." The cast of characters here is said to be as interesting as the ones on the show!
Like This Article? Pin It!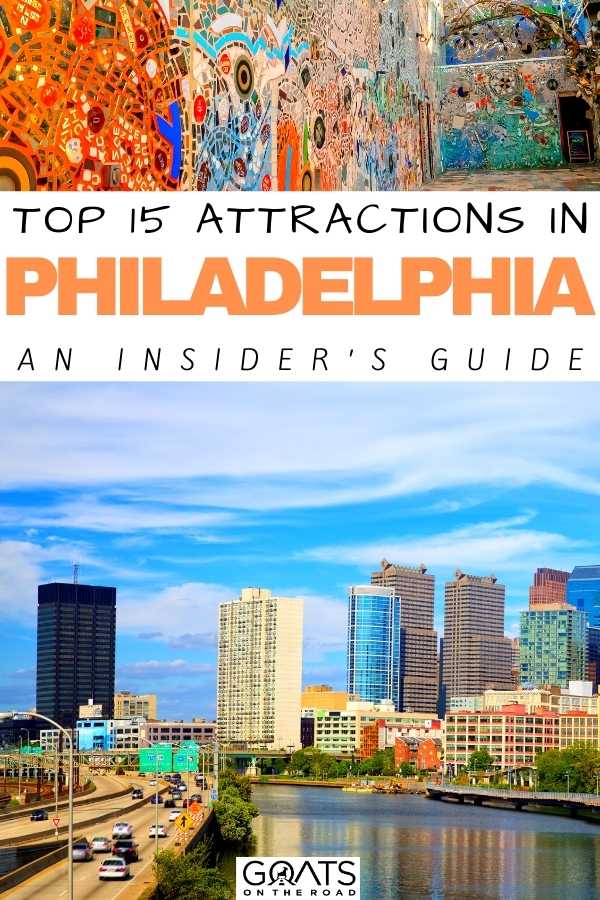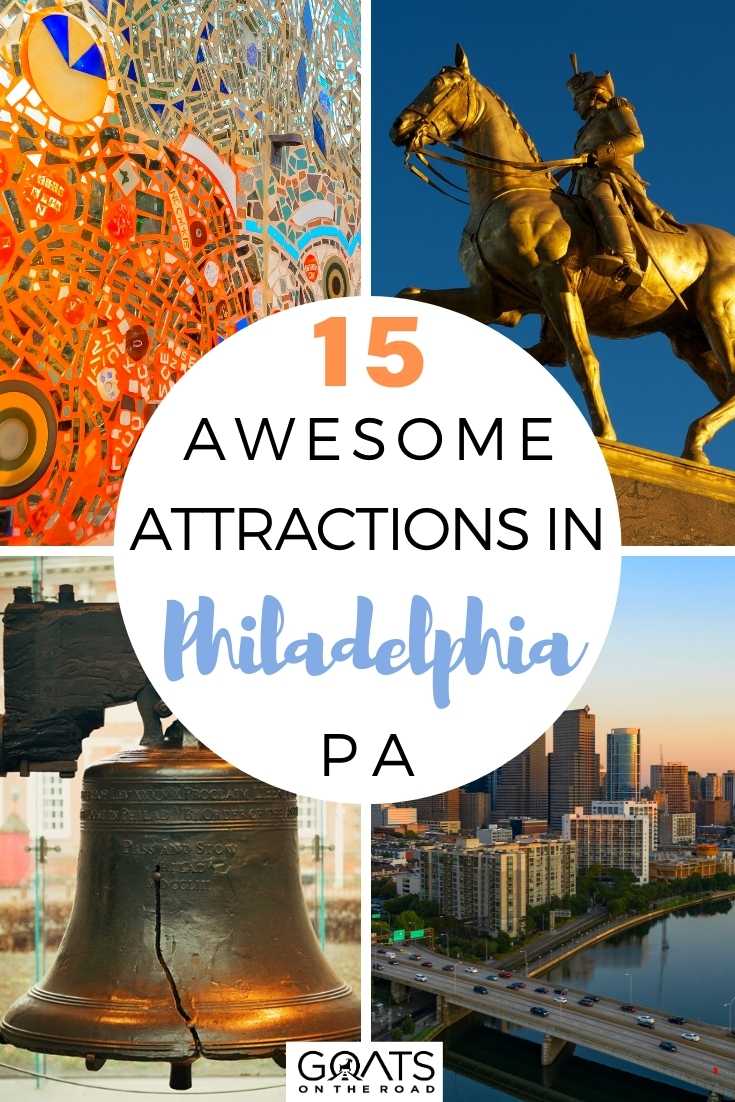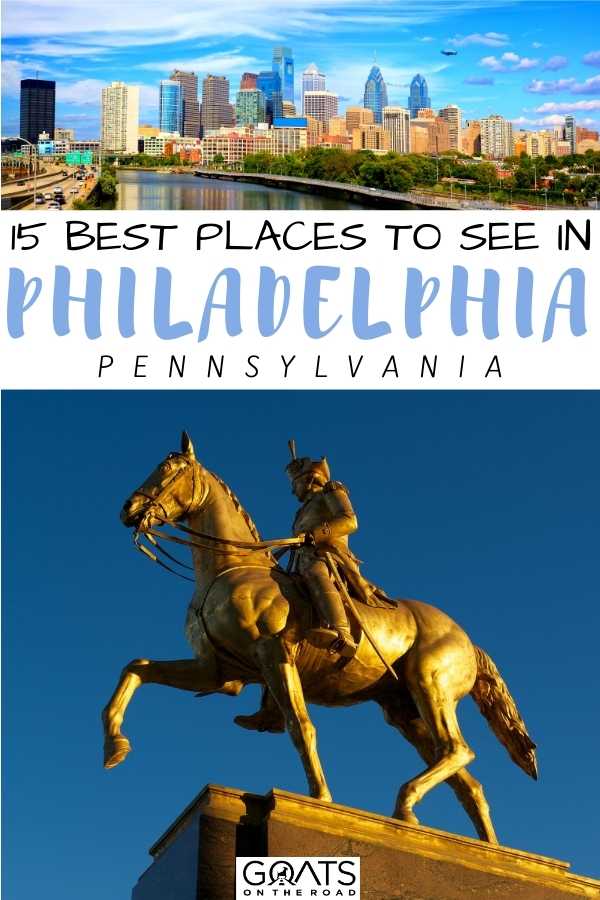 The post 15 Best Things to Do in Philadelphia, Pennsylvania, in 2023 appeared first on Goats On The Road.