If you're looking for things to do in Billings, Montana, you've come to the right place. I've put together a list of my favourite activities and attractions in this wonderful city.
I was born and raised in Billings until leaving for university. In the last decade, the city has been growing and changing, with many more opportunities for residents and visitors alike.
These days, I've moved back to work remotely from home and I'm excited to share all the fun things to see and places to visit in Billings – my hometown.
15 Best Things to Do in Billings
Whether you're a nature lover, history buff, or just looking for some fun family activities, you'll find something on this that appeals to you. Billings is one of the best destinations to visit in Montana, and Montana is one of the best places to visit in the US.
Here are the 15 best things to do in Billings.
1. Go on a Nature and History Tour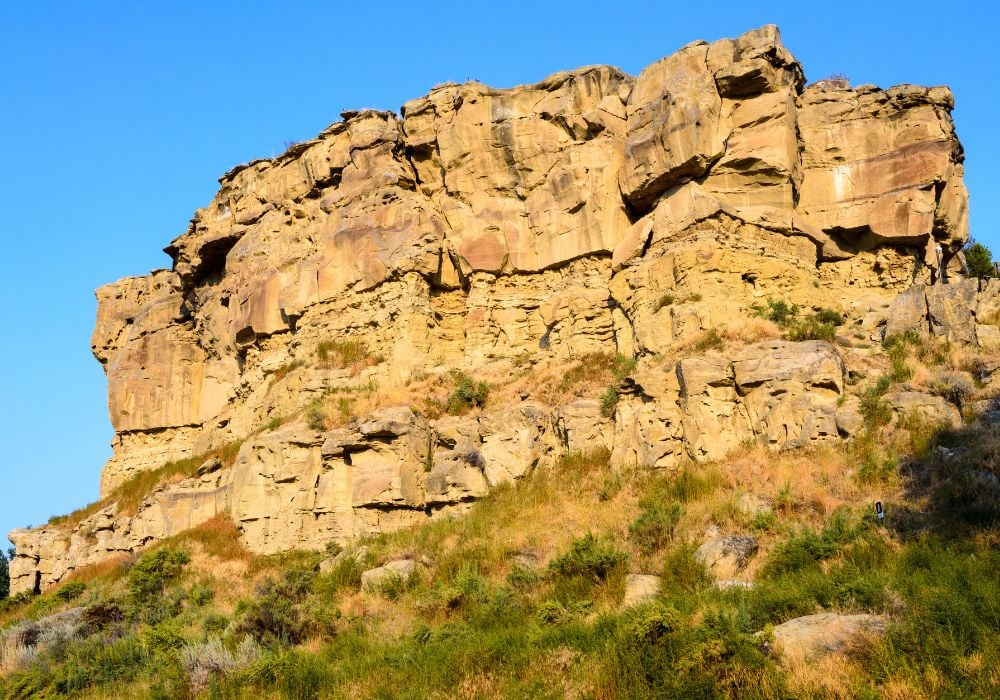 The Billings Western Tour is one of the most unique things to do in Billings if you're interested in learning about the area's history and culture. This tour takes you to some of the most important historical sites in Billings, including the Little Bighorn Battlefield National Monument, Pictograph Cave State Park, and Chief Plenty Coups State Park.
This is a great activity for history buffs and those who want to learn more about the area's rich historical and natural heritage. Tours typically last around six hours and admission to each park is included.
2. Try Horseback Riding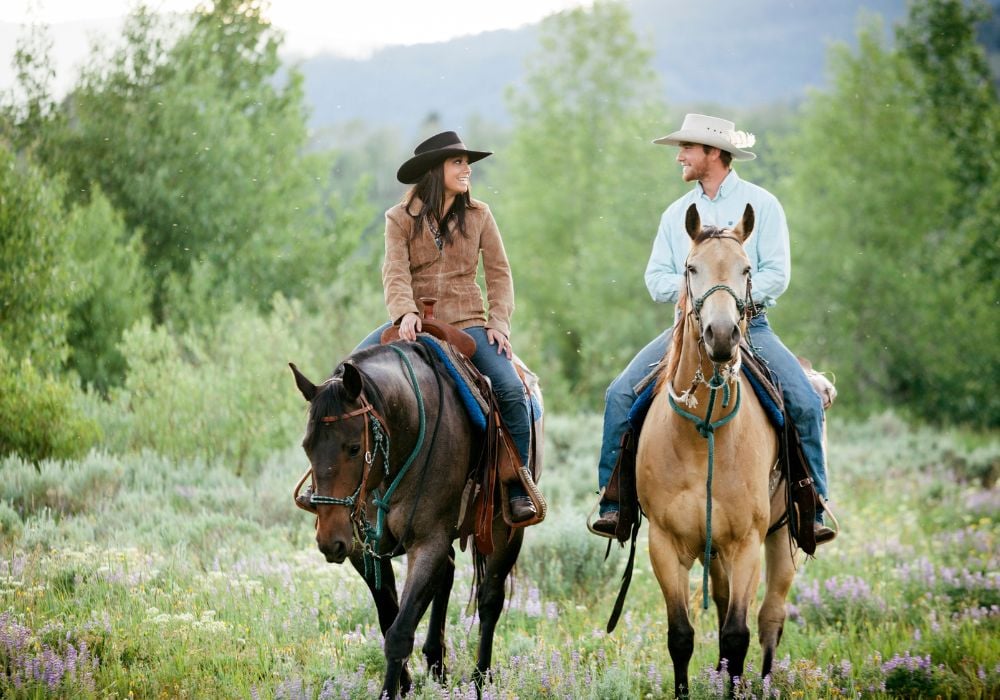 Horseback riding is one of the best things to do in Billings if you love animals and the great outdoors. There are several ranches in the area that offer horseback riding lessons and trail rides. This is a great activity for families, groups of friends, or anyone who wants to experience the beauty of Montana's landscape from a different perspective.
Most ranches offer beginner-friendly rides, so it doesn't matter if you've never been on a horse before. I recommend getting outside of Billings and heading to Livingston, MT, for this guided horseback trek through Blue Flower Trail. On the tour, you can ride in the countryside and enjoy stunning views of the local mountains.
Planning on visiting other places in Montana? See these other posts:
3. Visit Yellowstone National Park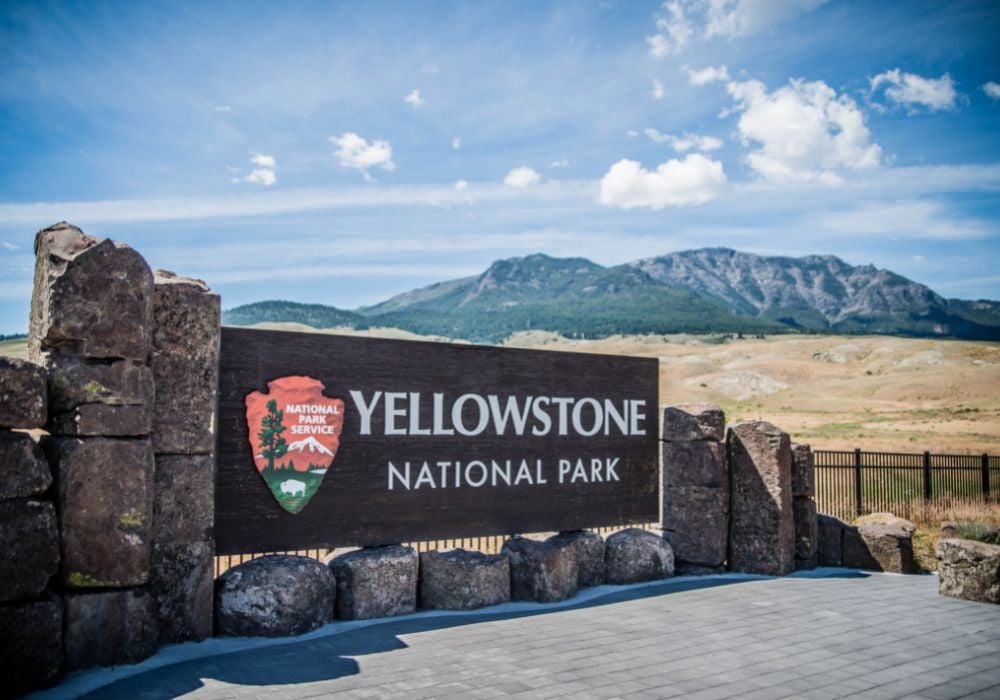 Yellowstone National Park is one of the most popular things to see near Billings and the entrance is less than 2 hours away. This world-famous park is home to an incredible variety of wildlife, including bison, elk, bears, and wolves. You can also see some of the world's most impressive geothermal features here, such as geysers and hot springs.
There are several things to do in Yellowstone, depending on your interests. You can go hiking, camping, fishing, or sightseeing. If you're taking a day trip from Billings, I recommend starting the day early, and having your own car. The park is very popular and I advise preparing to enter with a little patience.
For extra guidance, you can purchase a self-guided audio tour. This is an easy and inexpensive way to learn more about the park as you drive and explore. You can also book a private tour from West Yellowstone, but you'll have to drive there first.
4. Have a Llama Encounter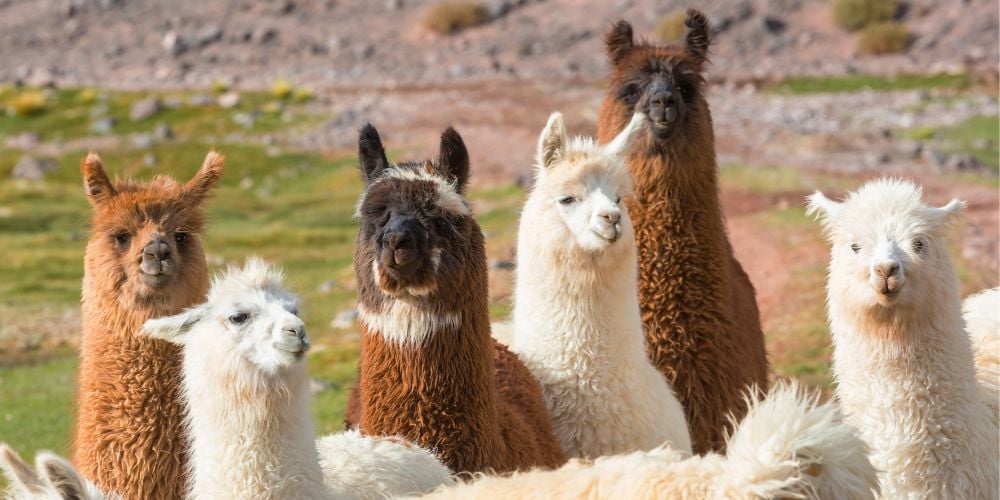 Spending time with llamas is one of the more unique things to do near Billings. You may think that the animal is strictly South American, but they are raised in Montana as well.
If you'd like to lead, hug, brush, and feed a llama, there's a llama encounter activity offered in Livingston, approximately an hour and a half west of Billings. This is a fun 2 hour stop to coordinate with your Yellowstone visit, if time allows.
5. Embark on a Scavenger Hunt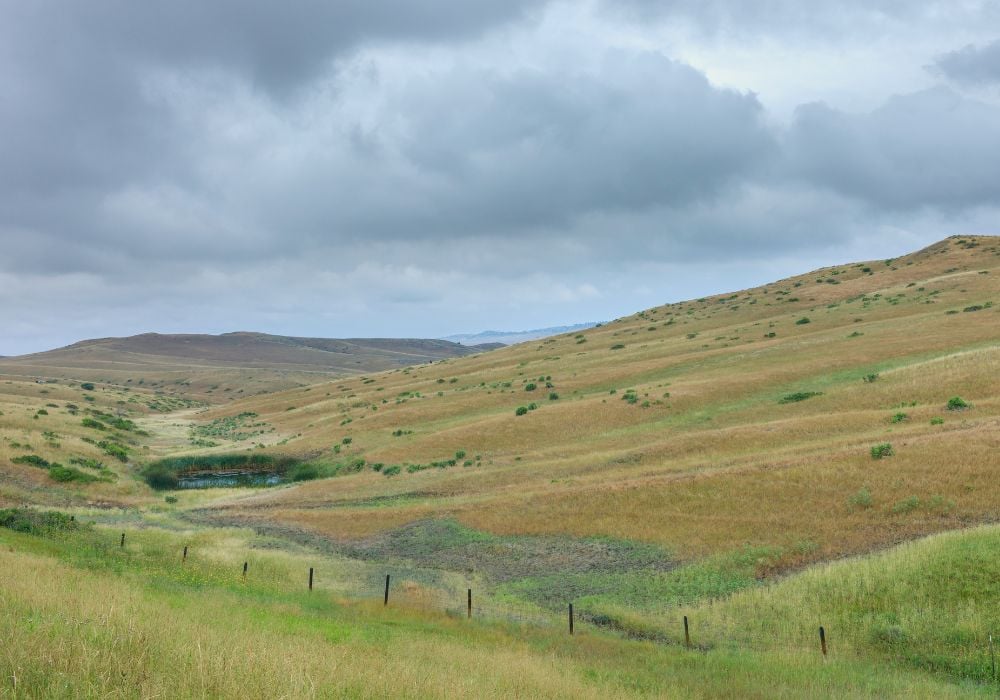 A scavenger hunt is a great way to explore with family or friends and is just one of many fun activities to do in Billings. There are several companies that offer scavenger hunts, which typically last around two hours. It's a great activity for those who want to see the city in a new and unique way.
Scavenger hunts are also perfect for groups because they encourage teamwork and communication. I recommend checking out the Billings scavenger hunt, which takes you to some of the most popular landmarks in the city, and guides you towards some cool hidden gems.
6. Drive the Beartooth Highway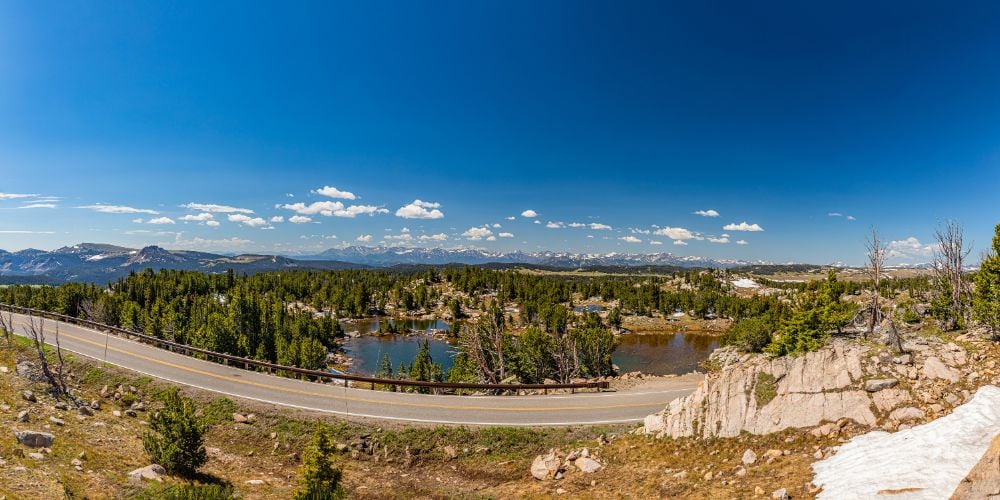 The Beartooth Highway is one of the most scenic drives in the country and is located just over an hour south of Billings. This 68-mile stretch of road takes you through beautiful alpine scenery, including glaciers, lakes, and mountain peaks, as you climb to nearly 11,000 ft. Stop for scenic viewpoints and hiking as you drive – see more on hiking in #7.
On your way back to Billings, you can stop in Red Lodge for lunch or to stretch your legs. This charming town is located at the base of the Beartooth Mountains and is a great place to explore for an hour or two. Stop here, or continue your scenic road trip to the lesser travelled Yellowstone National Park entrance near Cooke City.
Keep in mind that the Beartooth Highway is only open from late May-October (snow pending), so plan your trip accordingly. Be prepared for the weather changing. The pass can suddenly close any time of year due to weather conditions.
7. Hike the Beartooth Mountains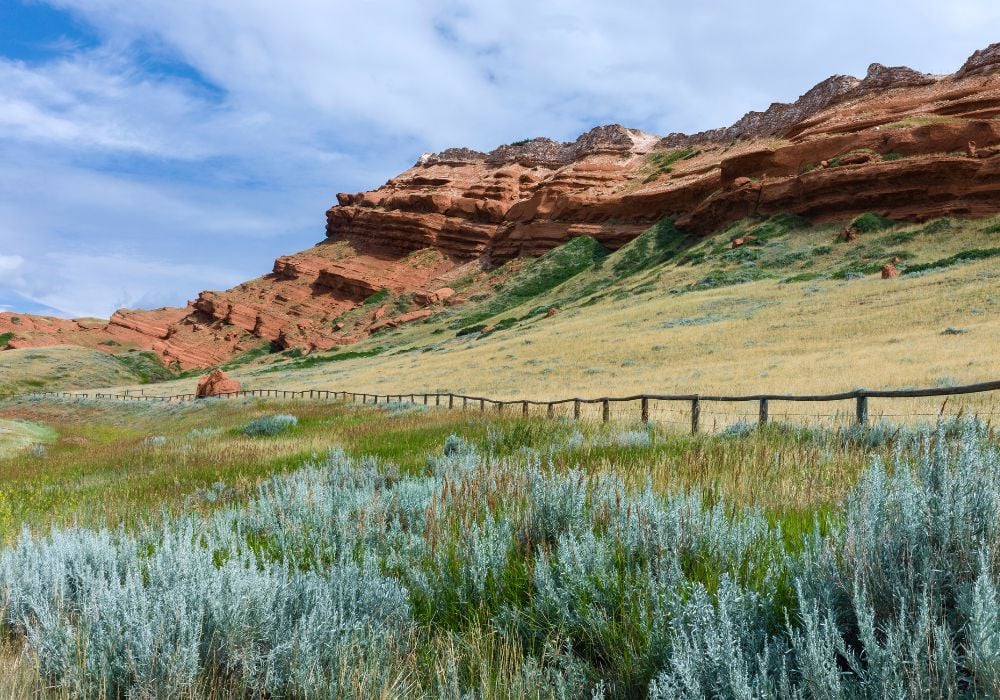 If you're looking for things to do near Billings in summer, fall, or spring that involve being outdoors, hiking is a great option. Visiting the Beartooth mountains is a top tourist attraction for visitors and locals alike. These mountains are some of the tallest in Montana and offer stunning views, making them the perfect place to hike.
There are several trails to choose from, ranging in difficulty. I recommend stopping at the ranger station for specific recommendations.
My personal hiking favourites in the area include:
8. Explore the Rimrocks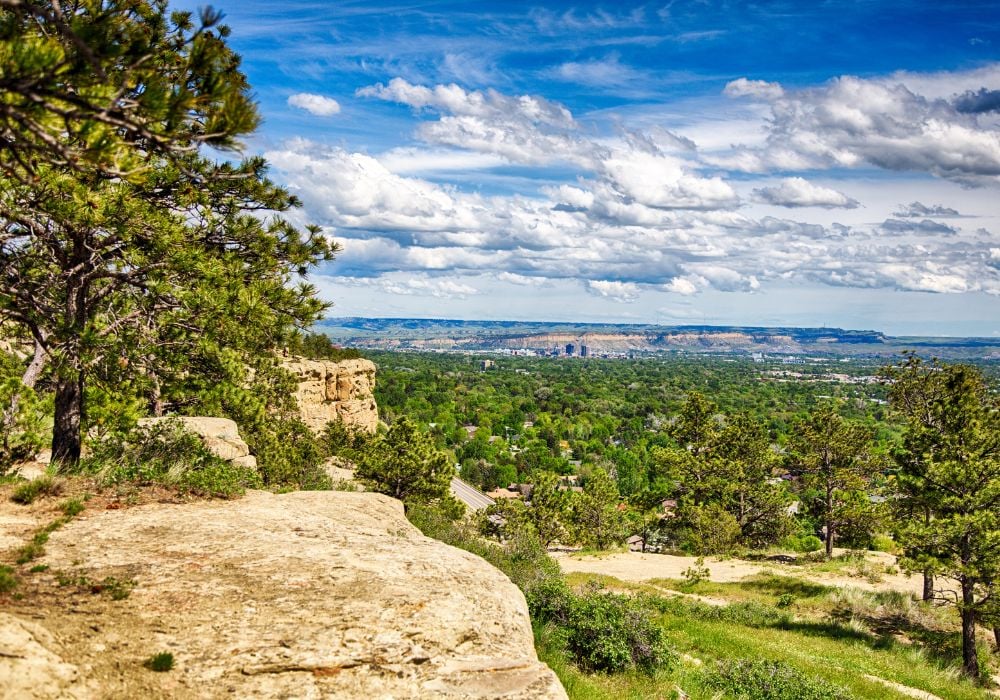 Exploring the Rimrocks is one of the more unusual things to do in Billings. These towering sandstone cliffs run along the north end of town. They are beautiful from below and offer great viewpoints from above.
There are several trails that wind through the Rimrocks, so you can explore them at your own pace. I recommend starting at Swords Park, which is located on the northeast side of town. That's where I always like to begin my hikes.
From there, you can take the Rimrocks Trail in either direction, which is an easy and scenic hike that will take you to some of the best viewpoints in the area. If you have a bike, you can also ride this trail as well.
9. Go Wine Tasting at Yellowstone Cellars Winery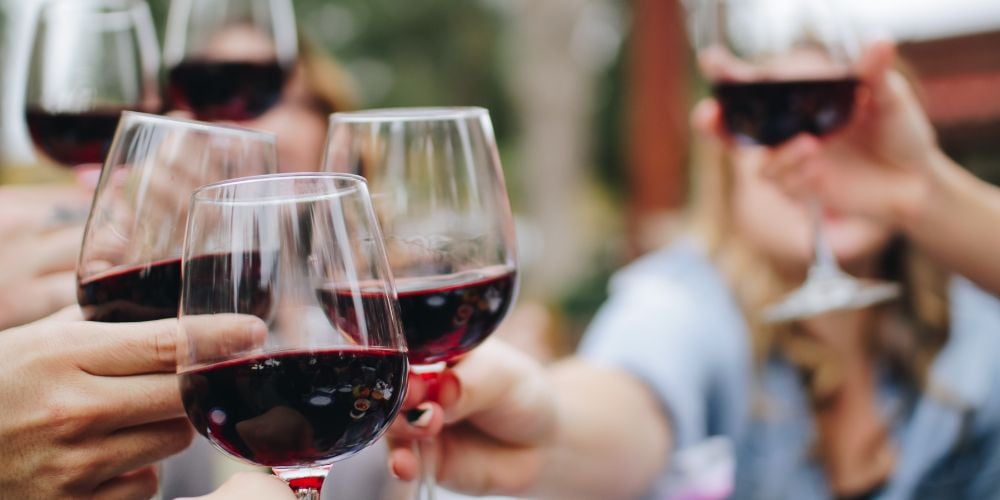 Visiting a winery is one of the romantic things to do in Billings. Yellowstone Cellars Winery is a great place to go for a tasting or tour.
They offer a variety of red and white wine, the staff is friendly and knowledgeable, and they offer charcuterie boards and a few other plates if you want to grab some lunch. They also have music almost every weekend throughout the year.
The winery is located in the middle of the town and is easy to get to. It's actually the only winery in town and, as a wine lover, I was happy to find good wine so local to me. Visiting a winery is great for couples for a date night that want to find romantic activities in Billings.
Address: 1335 Holiday Cir, Billings, MT, 59101, USA
10. Play in the Snow in the Beartooth Mountains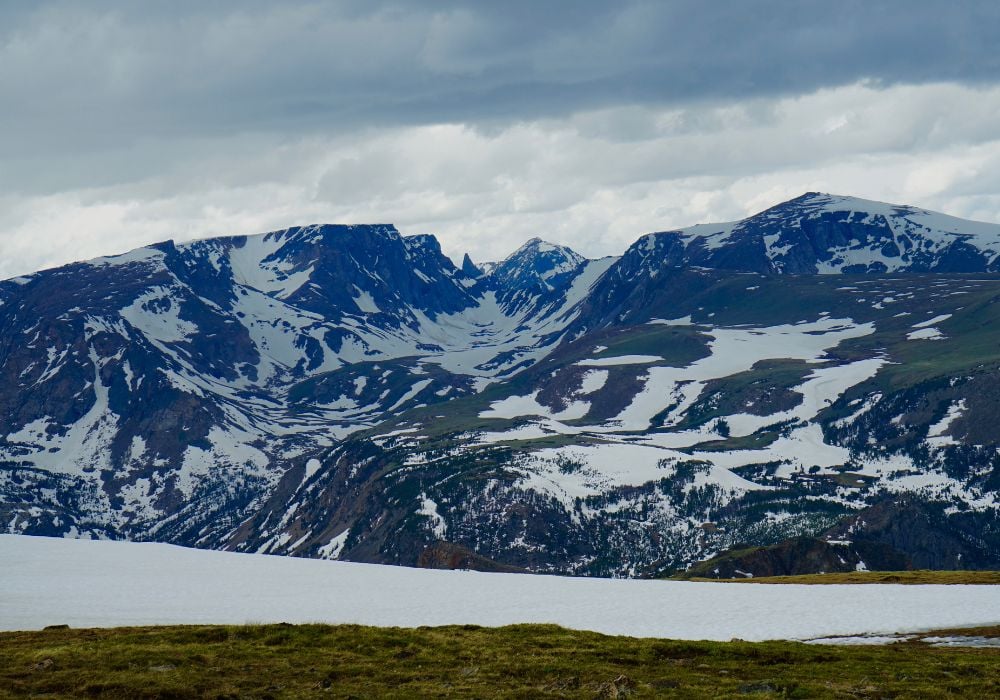 If it's not hiking season, then it's probably snow and ski season in Montana. And if you're visiting Billings in the winter, then you'll definitely want to head up to the Beartooth Mountains (about an hour south) for some snow-filled fun. Skiing is definitely one of the best things to do in Billings in winter.
Red Lodge Mountain is a great place to go skiing, snowboarding, or just to play in the snow. They offer several trails for both beginner and advanced skiers, and if you're not into downhill skiing, you can still enjoy the snow in other ways.
There are also several sledding hills nearby which can be a fun activity to enjoy with kids. And if you're looking for something a little more off the beaten track, try cross-country skiing or snowshoeing at the local Nordic Center.
11. Go Fishing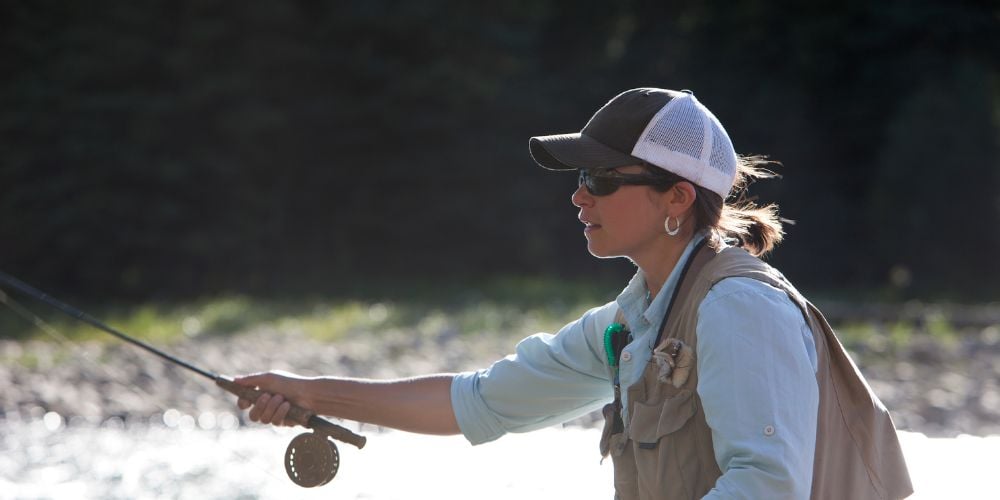 The Yellowstone River runs along the southern and eastern parts of town and is a great place to go fishing. You can fish from the riverbanks at any public access point, such as Duck Creek Bridge and Riverfront Park, or head out on a boat. Other options include Lake Elmo, although you'll want a boat or paddle board to fish here.
If you want to venture further, there are mountain lakes to explore in the Beartooth range as well. These lakes include Wild Bill Lake (a kid-friendly family favourite) and West Rosebud Lake. If you don't have your own gear, you can easily rent everything you need from the Base Camp.
Fly fishing in Montana is incredible. Learn about the best spots in this guide.
12. Visit Moss Mansion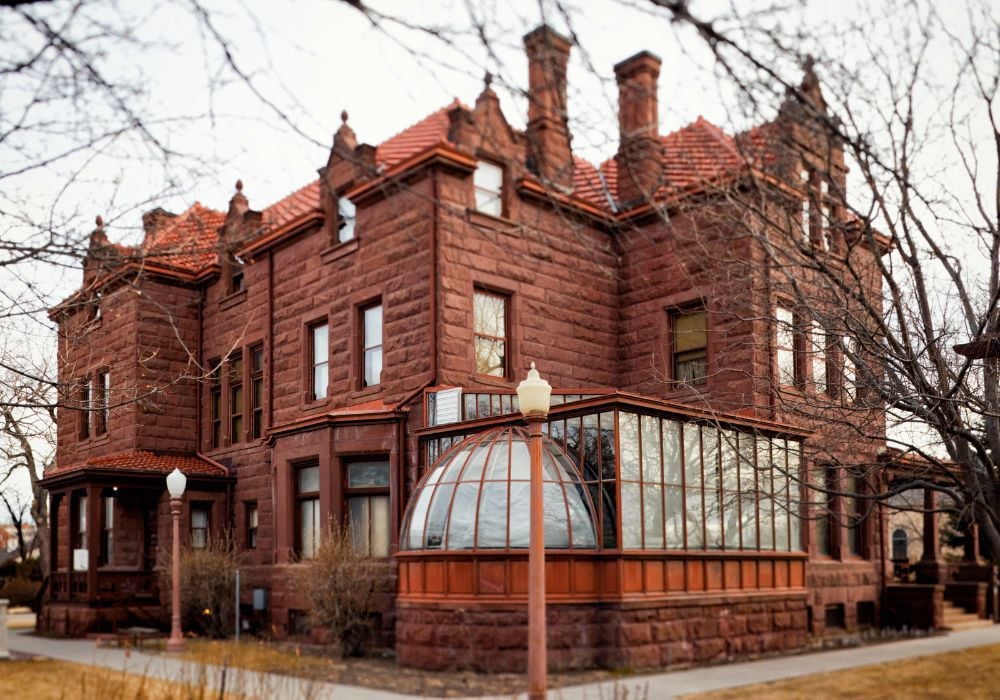 Moss Mansion is one of the best things to do if you're interested in historical or architectural Billings tourist attractions. This historic home was built in 1903 and is now a museum. You can take a tour of the mansion, which includes original furniture and fixtures.
The grounds are also beautiful and well-maintained. They offer a garden and gazebo. Plus, they have a fun little gift shop. In the winter, the mansion is decorated for Christmas and is open for special events.
Address: 914 Division St, Billings, MT, 59101, USA
13. Go on a Walkable Brewery Tour
There are several great breweries in town and most of them are located downtown, so you can easily visit a few on foot. A night out sampling beers with friends is definitely one of my preferred Billings activities.
My favourite brewery is the Last Chance Pub and Cider Mill. They have a great taproom with a rotating selection of cider, beers, and other local beverages.
Other breweries in the downtown area are:
14. Wander Outdoors at the Audubon Center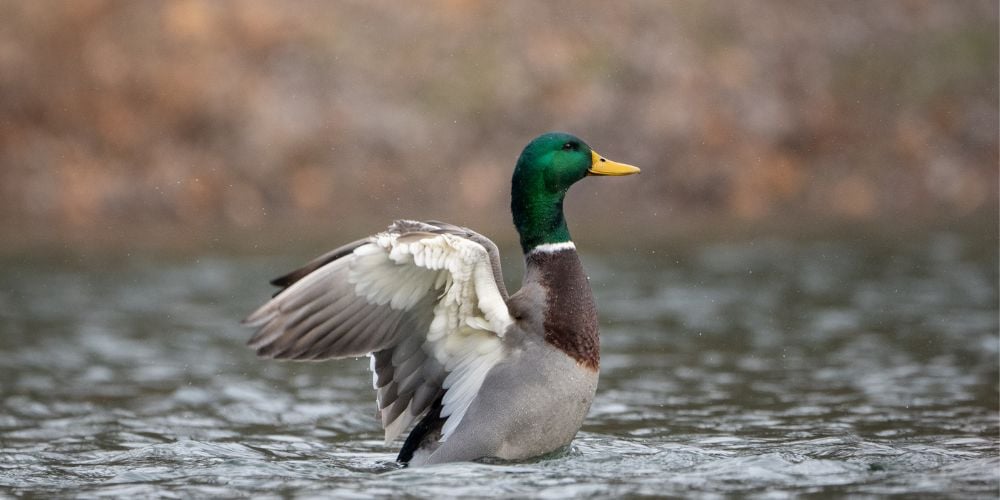 If you're looking for unique things to do in Billings, the Audubon Center, which is dedicated to nature conservation, is a great place to go for a scenic walk or hike.
They have several miles of trails that wind through the woods and along the river. I have seen wildlife such as deer, birds, and rabbits on my many visits there.
Check out their schedule and calendar of events for other fun things to see in Billings, MT. Often, there are organized events specifically catered to toddlers, kids, and families to learn about local wildlife and plant life.
Address: 7026 S Billings Blvd, Billings, MT, 59101, USA
15. Visit the Wise Wonders Museum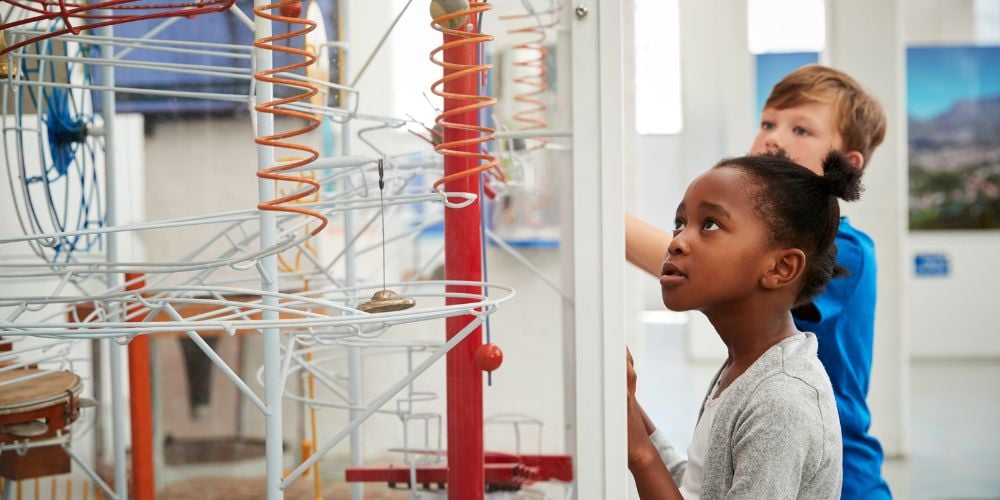 This is a stop for families with kids under the age of 10. The Wise Wonders Museum is an interactive museum that focuses on hands-on STEM science and play.
This is one of my kid's favourite places to visit in Billings – so much so that they love coming here weekly. And if you're here in the winter months when the kids can't play outside in the sunshine everyday, it's a life saver.
Kids will love playing with exhibits about wind, gravity, water, and more. It's fun for all ages! Age permitting, you can let them play whilst you sit and enjoy a cup of coffee at the shop that shares space with the museum.
Billings is becoming even more family-friendly these days, with other fun activities popping up such as indoor rock climbing, and trampoline parks.
Address: 3024 2nd Ave N, Billings, MT, 59101, USA
FAQs About Billings
Still wondering what to do in what to do in Billings? Here are some answers to commonly asked questions about visiting Billings, MT.
Is Billings MT worth visiting?
Absolutely! Billings is a great place to visit for its outdoor recreation, history, and culture. There's something for everyone to enjoy. While it's more of a base for getting to other popular areas, like Yellowstone National Park and the Beartooth Mountains, there's still plenty of things to see in Billings too.
What is Billings known for?
Billings is known best for its unique rock formations, known as the Rimrocks. These sandstone cliffs line the river valley and run across the north end of town. They're a popular spot for hiking, picnicking, and photography.
What is the best time of year to visit Billings?
The best time to visit Billings, Montana, is in the summer when the weather is warm and dry. However, there are plenty of things to do in Billings all year-round. If you enjoy winter sports, such as skiing and snowboarding, then you'll want to visit in the winter.
How far is Yellowstone National Park from Billings?
It depends on which entrance you want to drive to. The closest is Cooke City, 129 miles away, but will likely take around 3 hours due to the windy highway and passes. The Gardiner entrance is about 159 miles away and will take closer to 2 hours to reach.
Is Billings Montana scenic?
Yes, it's scenic, and there are plenty of pretty things to see in Billings. The small city contains a series of small cliffs called the Rimrocks, and the Yellowstone River passes through.
Now You Know What to Do in Billings, MT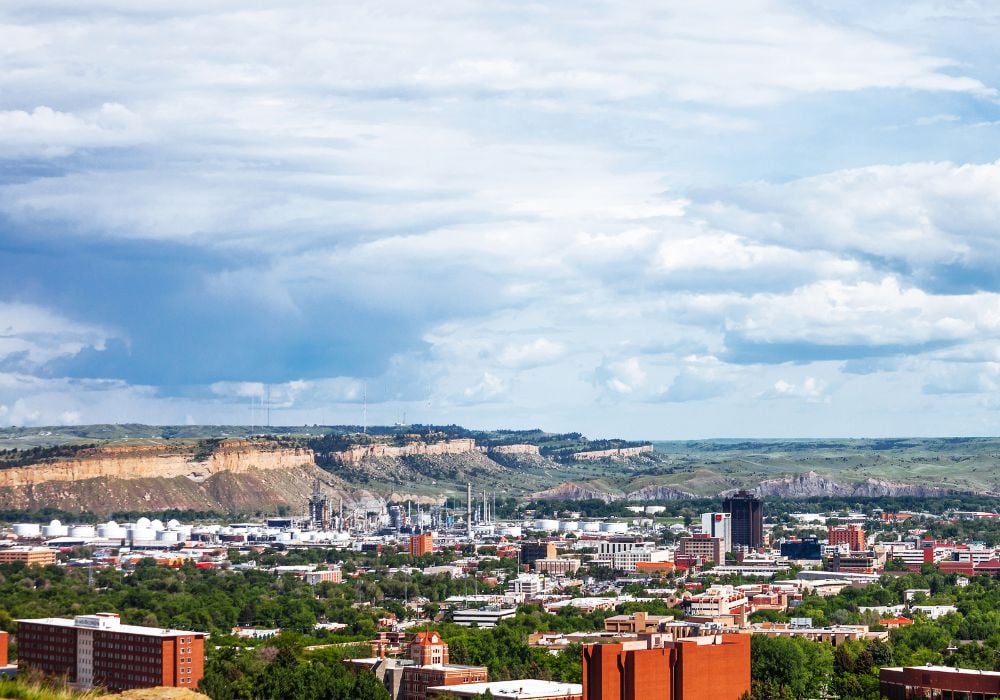 If you've been wondering what to do in Billings, Montana, I hope this list has given you some ideas. From outdoor recreation to family-friendly activities, there's something for everyone to enjoy in Big Sky Country.
Do you have any other suggestions of the best things to do in Billings? Share them in the comments below!
Planning to visit other areas in Montana?
Like This Article? Pin It!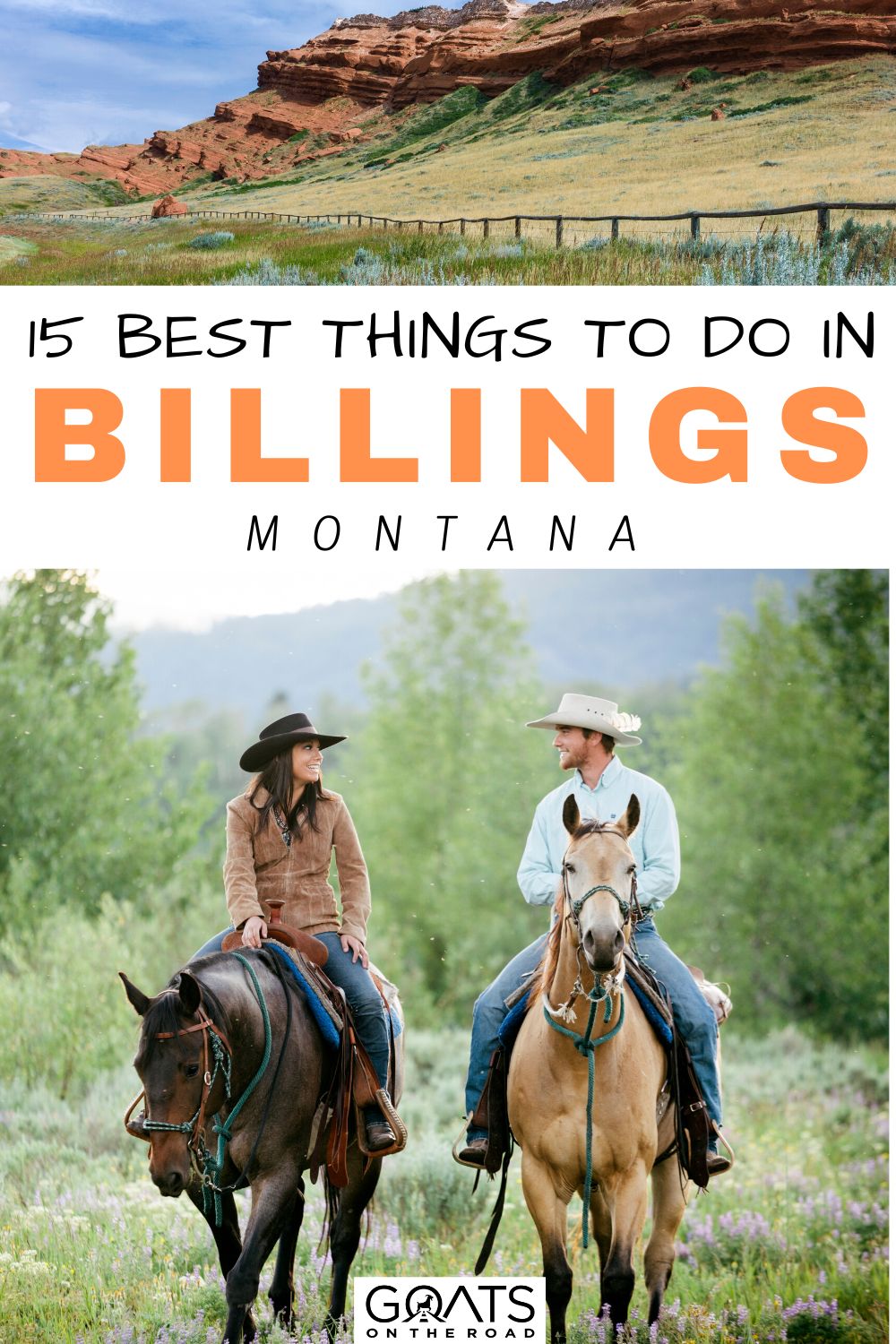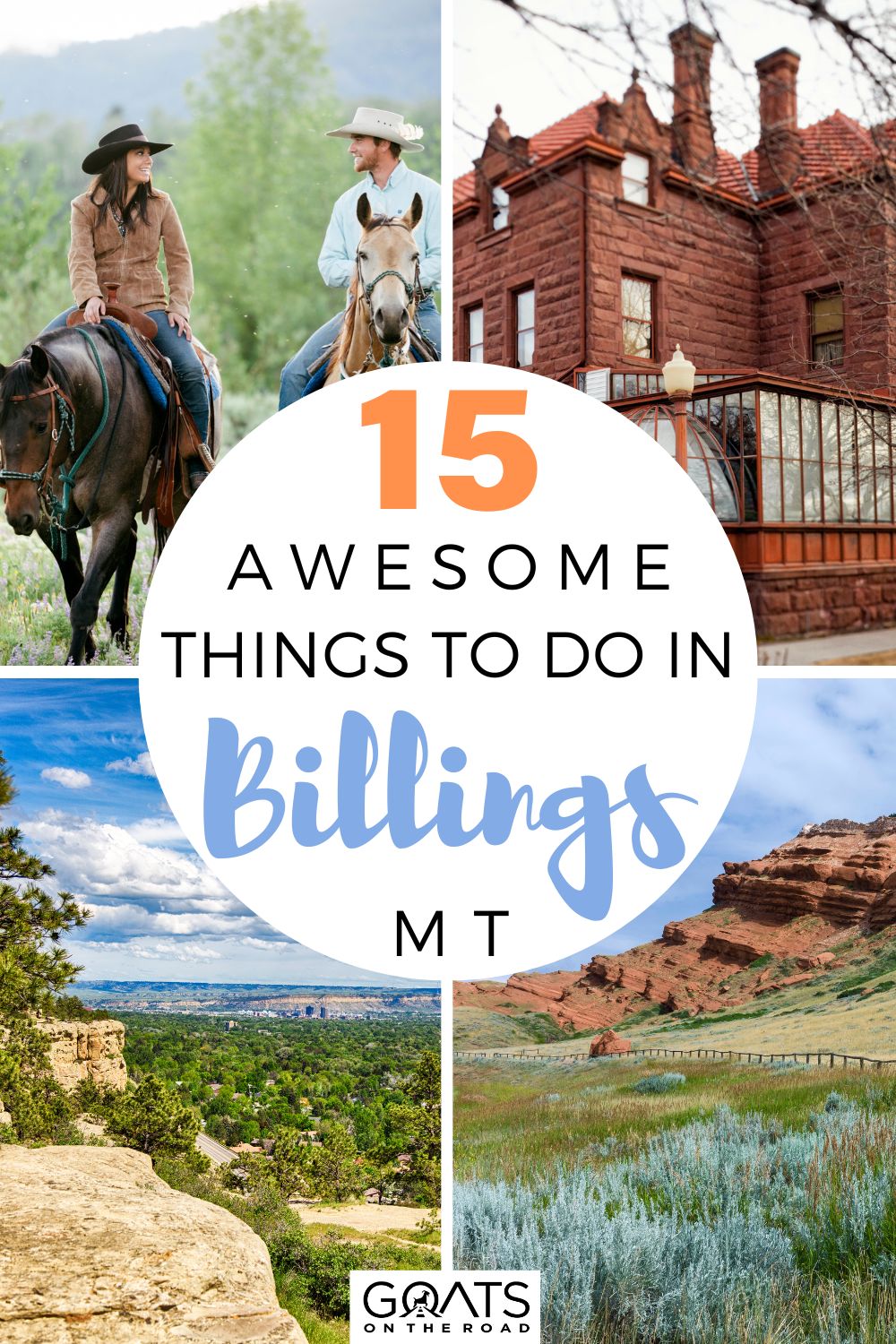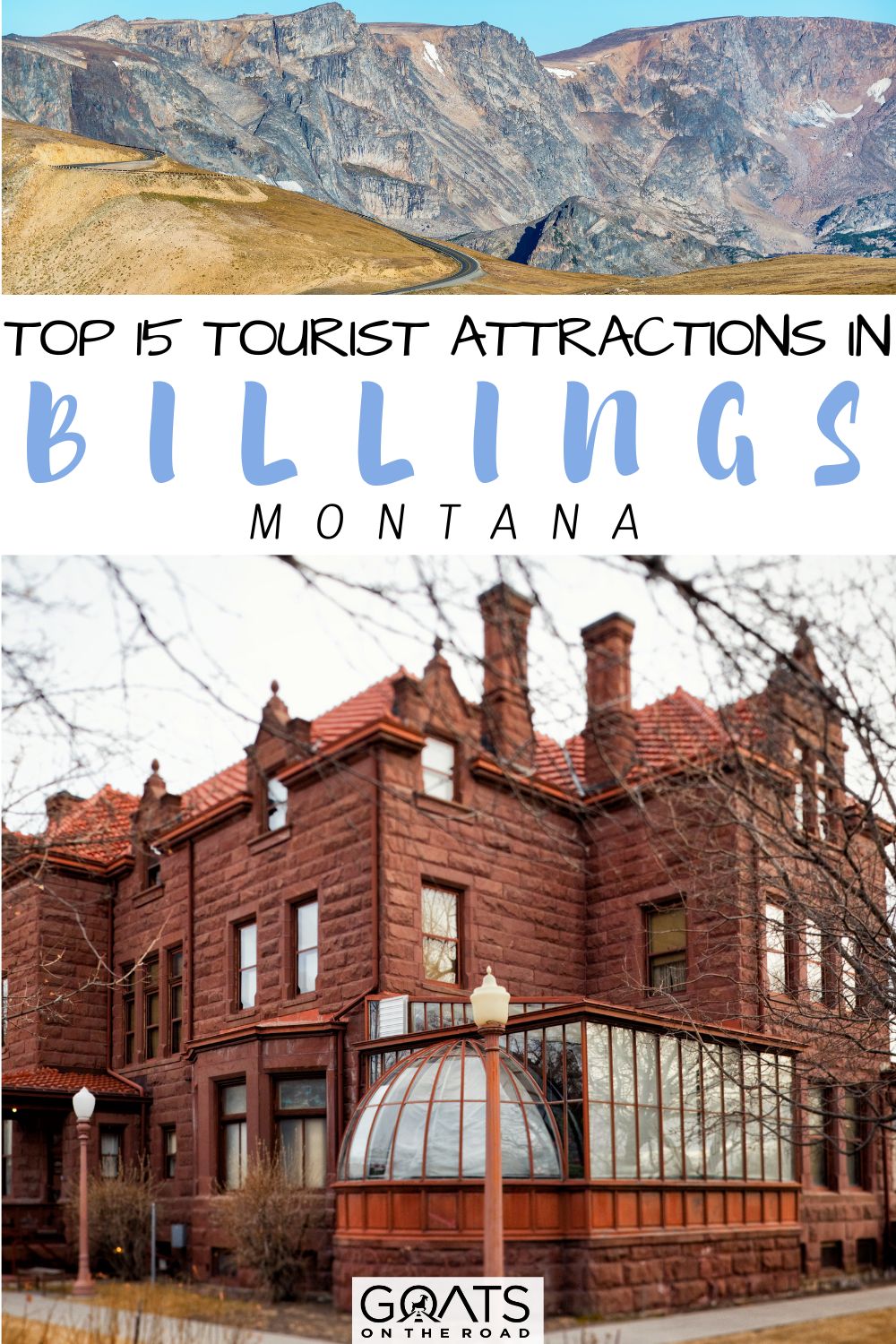 The post 15 Best Things to Do in Billings, Montana, in 2023 appeared first on Goats On The Road.