If you want to make a more permanent switch to working remotely, then you're in luck! There are many remote job sites out there to help you get started on making the change to a location-independent lifestyle.
Since I recently graduated university in the middle of a pandemic, I was sprung right into remote working whether I wanted it or not.
However, after working remotely for the past 10 months, I can truly say that this is the perfect lifestyle for me. I make a living as a freelance graphic designer, social media manager, and writer, and I love that all I need is a strong wifi connection and my laptop to get to work.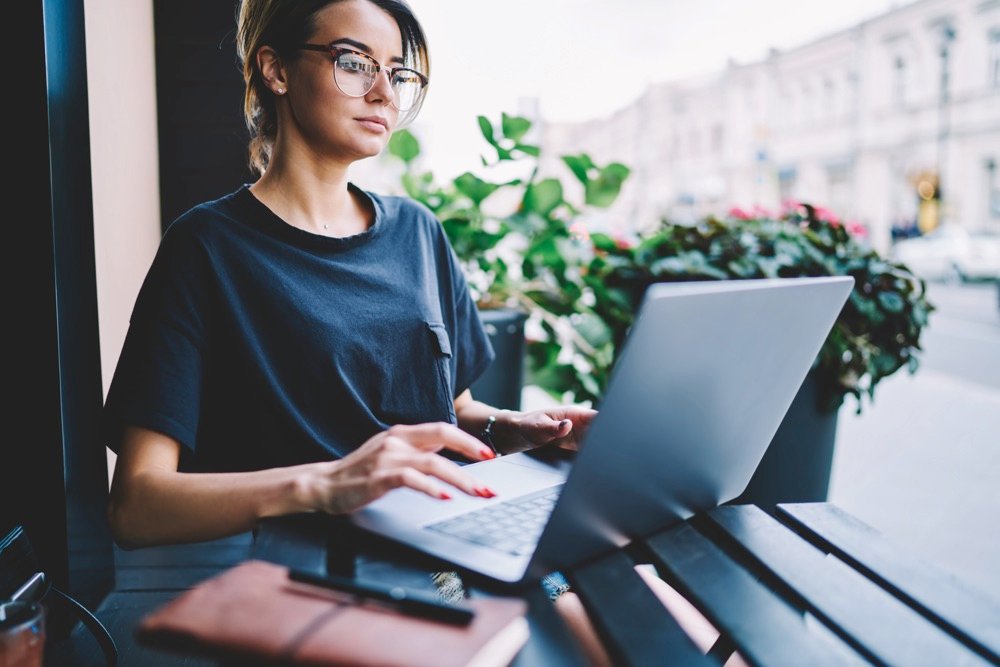 When you're just starting out, it can be confusing trying to find where to search for remote jobs. Luckily, I've done all the hard work for you during my own job hunt.
Here are the 15 best remote job sites to help you find your dream job.
What is Remote Work?
Remote work is pretty much exactly what it sounds like: a job that allows you to work remotely.
This means that essentially you can work from anywhere, and sometimes that can be anywhere in the world if you find an international employer, or if you're a freelance worker.
With remote work, you can travel, have freedoms that you wouldn't have at a desk job, and spend more time doing things you love. You also will have the comfort of working from your own home, which I've found is perfect for introverts.
If you're worried that you won't be as productive working from your house rather than in the office, there are options for you. You could get a membership to a local coworking place, head to the library, or even your favorite coffee shop.
Essentially, as long as you have a laptop and a strong internet connection that you can get to work if you have a remote job.
What to Look For in a Remote Job Board
When looking for the best sites for remote jobs, there are a few things to keep in mind. First of all, be sure to do a quick check on the website. Does it seem legit?
A good way to do a quick check on the legitimacy of a website is to do an internet search on the site itself to see what people are saying about it. Reddit might also be a good resource if you want to hear about real experiences.
The next thing to be aware of is that some remote job boards will take a cut of your salary. This isn't true of all of them but unfortunately, most freelance job board websites do. This is important to keep in mind when you're setting your freelance rates.
For example, Upwork (which is one of my personal favorite sites to get work through) will take 20% of your pay for the first $500 you invoice with each client. After you reach the $500 threshold with a particular client, then the percentage switches to 10%.

Finally, if you know that you want to work in a particular sector, such as marketing, then try to find a remote job board that caters to that.
Oftentimes, smaller remote job sites will split up their jobs posted based on the type of job, which can make it a lot easier for you when searching. That way, you don't have to scroll through all of the engineering jobs when you really want to do social media marketing.
Tips For Being Successful When Searching Remote Job Sites
Just like when applying for in-house jobs, there are a few important tips to consider if you wish to be successful in your job search and application process.
Be Prepared For The Interview
First of all, before you even start applying to jobs, make sure that you have the video conferencing app, Zoom, downloaded to your computer, and make an account.
You won't always need to do an interview, but if it's required, 99% of the time your interviewer will want to call you through Zoom.
It's best to be prepared and have this downloaded beforehand, or else you could risk potentially being late to your first Zoom call with the company. I've had this happen to me before, and trust me; it wasn't fun!
Have a Look at The Competition
See how many people are applying for the same job.
If you don't think you're 100% qualified for a job that has 100+ applicants, then it might be best for you to focus your efforts elsewhere. Remote jobs are quite hard to get in comparison to in-person jobs, but don't let that stop you.
Upwork, in particular, will show you exactly how many people you're applying against, which is a great way to see if your application will even get looked at. I try to always apply to jobs on Upwork that have 10 or fewer applications to be safe and up my chances of being hired, to use my time wisely.
Search For New Job Postings
Another important tip to remember when applying to remote jobs is to be sure to only apply to jobs that have been posted in the past 2 weeks. This is usually about the amount of time that job postings are up before the interviews start.
This is critical to remember because you don't want to try applying for a job that was posted 3 months ago… the odds are high that job was filled long before you even found it on the remote job site.
Don't waste your time and put your efforts where you will have the best possible outcome.
Make Sure to Follow-Up
Always follow-up after you apply for a job!
Sometimes, this is what can ultimately get you an interview. Think about it: you'd be more likely to interview someone if they expressed interest in your job twice (by applying and then following up) versus just applying.
This is especially important with remote jobs because of the number of people that apply for them. Make yourself stand out and show that you're interested by sending off a follow-up email.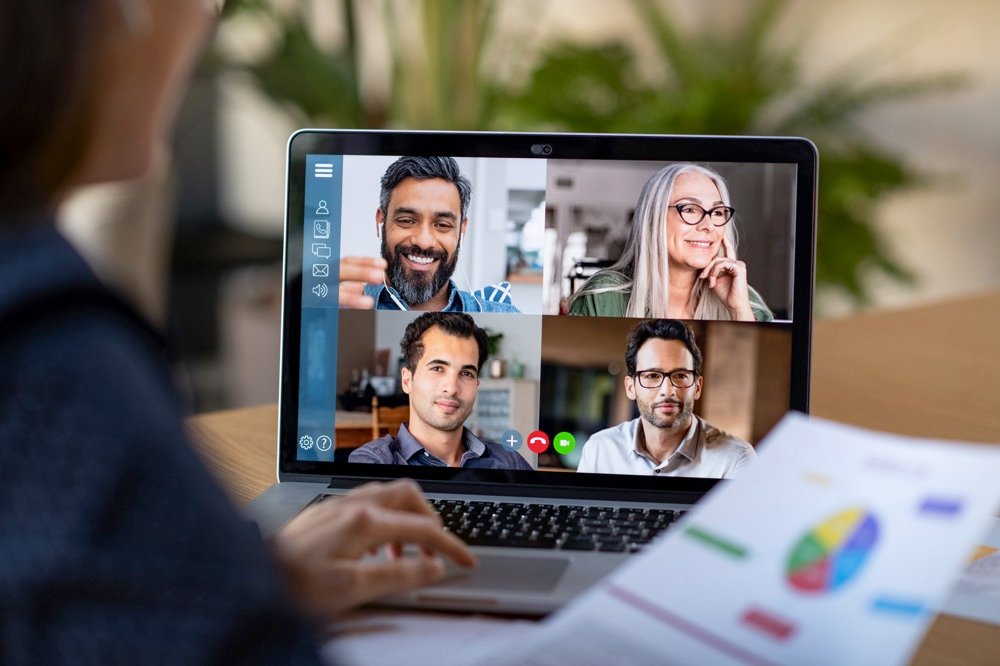 Watch For Scams
Lastly, be sure to always be on the lookout for scams.
Unfortunately, you can get scammed on a remote job board because not every remote job website will look through their listings in-depth. Stick to the legitimate, best remote work sites in this article and you'll be fine!
There are certain red flags to look out for, such as a client trying to have you send them money, offering to talk outside the given platform, or saying that they will pay you later.
Also, if you find a full-time job offering (rather than freelance work) that says they will include amazing perks like laptops, a brand new home office, etc., do your due diligence to make sure it's not too good to be true.
15 Best Remote Job Sites
There are tons of websites out there that offer remote jobs, but this list has been handpicked as some of the absolute best.
Of course, be sure to use your judgment when applying for jobs through the sites listed below. But, keep in mind that these are the most trusted by many remote workers — myself included!
What Are The Best Websites That Offer Remote Jobs?
FlexJobs has been consistently voted as one of the best sites for remote jobs since 2007. All of the jobs on this platform are hand-picked and all are siphoned through by real people — there's no spam here.
What makes it such a great place to search for jobs is that it includes full-time, part-time, employee, and freelance positions, so you can find something on here no matter what type of job you're looking for. There are more than 30,000 jobs listed with more than 5,000 companies!
FlexJobs also offers a variety of services to help you out if this is your first time trying to find a remote job. For instance, they provide career coaching and resume reviews which could help put you at the top of the application pile!
You do have to pay for a FlexJobs account to look at the job postings, but the prices are very reasonable and there are always huge discounts going on. Oftentimes, you can save up to 85% off the subscription price.
With an account, you'll be able to have a customized profile with a portfolio, and you can set up daily email job alerts so that you can stay on top of the game and be notified of new positions immediately.
Click here to learn more about FlexJobs and see the current discounts available.
LEARN MORE ABOUT FLEXJOBS HERE
2. Upwork
Upwork, as you could probably tell since I've mentioned it multiple times already, is one of the best remote work sites based on my own personal experience. Learn how to make money on Upwork in my review article.
It's the perfect place to find your first clients if you are interested in working as a freelancer and it lets you sort of dip your toes into the water of remote working.
This site is also a great spot to search if you really know what you're interested in doing. For example, if you know you want to do graphic design, then it's super easy to use the search bar and whittle down exactly the positions that would be most interesting for you.
This is not the best site if you aren't really sure which area of work that you'd like to be in, just because there are hundreds of thousands of job postings. It can be hard to search through them all without having at least a few search parameters.
3. Freelancer
Freelancer is a site that is great for those looking to work as a freelancer, just like the name suggests.
Essentially, every job listed on the site is for remote workers who will be needed on a contractual basis, sometimes part-time and other times there will even be postings for full time.
Jobs are split up by type, and almost every type is covered, including internet marketing, data processing, technical writing, and even 3D animation. There are more than 43 million different freelancers who use this site, which is why it's one of the best remote job websites. It's trusted by many!
4. Fiverr
Similar to Upwork, Fiverr is another website geared towards freelancers who wish to work remotely. Instead of applying to open job positions though, you instead make your own packaged services that you then offer to potential clients.
For example, maybe you're good at graphic design for social media purposes. In this case, maybe you would offer packages for YouTube thumbnails so that creators don't have to worry about that facet of their channel, or Pinterest images.
Normally, freelancers offer 3 different packages, with the first package costing $5. Learn more about making money with Fiverr here.
5. Angel List
If you're wondering where to search for remote jobs, look no further than Angel List. While this platform also includes lots of in-house positions, you can easily set the location to anywhere, which allows you to work remotely.
Countless jobs on here are for remote workers, but similar to Upwork, it's a bit easier to navigate if you know exactly what type of job you're looking for. The site doesn't just sort everything by type for you, which is its only downfall.
The great thing about Angel List is that it's a job board site for startups, so you can guarantee that you'll be working in a smaller company that is still working to build itself.
This is perfect if you're interested in wearing more than one hat because you'll most likely be able to help out in a few different areas of the company if you're interested. This is another site that I've seen success through, and I can't recommend it enough.
6. It's A Travel OD
It's A Travel OD is one of the most underrated websites to find remote jobs that I stumbled upon while searching for remote jobs earlier in the year. It's a website run by Andrea Valeria, a traveller who encourages others to work remotely so that they can also pursue their travel passions.
There's a specific travel directory page on her website which is updated weekly with a lot of jobs at both small and large companies. I've even landed a job through one of Andrea's postings which has led to many more client contracts!
Her travel directory features new jobs at the top. It then splits off into different sectors, including Administrative (like human resources and virtual assistants), Customer Service, Sales and Marketing, Writing and Editing, Transcribing, Technology, Design, and Education. There's truly something for everyone on It's A Travel OD.
7. Remote.co
Remote.co is another one of the best remote job websites and also serves as a helpful directory if you're on the lookout for fully remote companies.
Under their remote companies tab on their website, they feature tons of companies that have people working all over the world. You can easily search for an industry you're interested in, like sports or tech.
The site also features a remote job board that separates positions based on the type of job, like many other job sites. This makes it easy for you to find what you're interested in, and it also shows you exactly when the job was posted. Remember to only apply to jobs that were posted recently!
8. We Work Remotely
We Work Remotely is one of the biggest job board sites, which is why it's one of the best sites for remote work.
Popular companies like Google, Amazon, and Basecamp have posted positions through We Work Remotely in the past, so if you want to work remotely for a larger company, this is a great place to look.
This site is completely free to look at, which is why it's a great resource if you don't want to pay while applying for jobs. The positions are separated by type, and each specific job opening includes tags to help you more accurately sort through each position.
9. Jobspresso
Jobspresso is one of the best websites to find remote jobs and is also trusted by large companies, including Forbes and Yahoo! Finance.
The interface is a little more confusing than other job boards, but if you know what type of job you're looking for, then it can be quite easy to sort through all the listings.
Jobs are separated by type, including sales, development, design, marketing, project management, and more. On average, there are always around at least 1,000 different jobs posted, from both big and small companies.
Unlike the other job board sites, Jobspresso doesn't seem to be updated as frequently. However, that's not to say that you shouldn't be checking this job board every so often because there are quite a few hidden gem positions that can be found on here if you look closely.
10. Remotive
Remotive is a great website for remote jobs that even features a cute little dog avatar that makes you happy while searching throughout the website!
Search by category or type in your specific inquiry in the search bar to see what positions you might be interested in.
There's also a specific remote company tab if you're interested in finding completely remote companies. That way, you can then go directly to the company's website and see what jobs are available for you to apply to.
Be sure to sign up for their daily email alert so that you can be one of the first people to know about new positions once they go live. This resource is what makes Remotive one of the best remote job websites.
11. Remote Woman
Remote Woman is the perfect online job board site if you're looking for female-friendly remote companies.
Each job is carefully curated, and past job postings have come from companies including Netflix, GitHub, WordPress, HubSpot, The New York Times, and Wikipedia.
This website is super easy to search, look for the category that most aligns with what you're interested in and narrows down your search from there.
If you want a bit of a pick-me-up, there are also a whole bunch of success stories of women finding remote jobs through the platform to show you that it's truly possible to be successful in your remote job search.
Similar to other job board sites, you can also sign up for the email newsletter, which will let you stay up to date with the newest job postings. Remote Woman even has its own podcast, which shares tips and tricks for those looking to work remotely.
12. Remote OK
Remote OK is one of the best remote job sites that feature thousands of jobs and is updated daily. Jobs are easily split into categories so that you don't have to look too hard to find a job that is perfect for you.
Sign up for either daily, weekly, or monthly emails to see the latest job postings to help you stay on top of the many different job postings. There are not any other resources available on Remote OK, so it's strictly just a job board site.
13. Just Remote
Just Remote is a bit of a standout in comparison to other job board sites because they've built a specific algorithm that goes out of its way to scrape the internet for the job listings that aren't necessarily advertised elsewhere.
They work to share with visitors the jobs that you might have a higher chance of getting because of the lack of advertising.
They also have a great resume builder that will help you stand out from your fellow applicants. Just Remote has a helpful blog where they share tips and tricks for those looking to find remote jobs, including remote work habits, remote statistics, and more.
Jobs are easily searchable and are separated by every category imaginable. While the majority of their jobs are fully remote, some of them are partially remote, which is something to keep in mind when doing your job search here.
14. Working Nomads
If you've dreamed of becoming a digital nomad, then this is truly one of the best sites for remote work that you should be looking at!
Working Nomads finds all the best remote and telecommuting jobs and lists them on their site for you to go and apply to.
Their website is very straightforward and usually lists only jobs from companies that are a bit smaller in comparison to the other job board sites. From consulting to system administration to health care, Working Nomads has got you covered.
15. Skip the Drive
Last but not least is Skip the Drive, a remote job site that carefully curates its picks, many of which are from Fortune 500 companies.
The website aims to do just what it says: help you skip the drive and work remotely by connecting you to work-from-home job positions.
What makes Skip the Drive so great is that they even have a specific category called entry-level so if you're just starting in your career, you can still find a remote job by looking in this category. They also have positions in every other industry that you can think of.
What Are the Pros and Cons of Working Remotely?
Just like with an in-house job, there are definitely pros and cons to working remotely that you're going to want to consider before going down this route.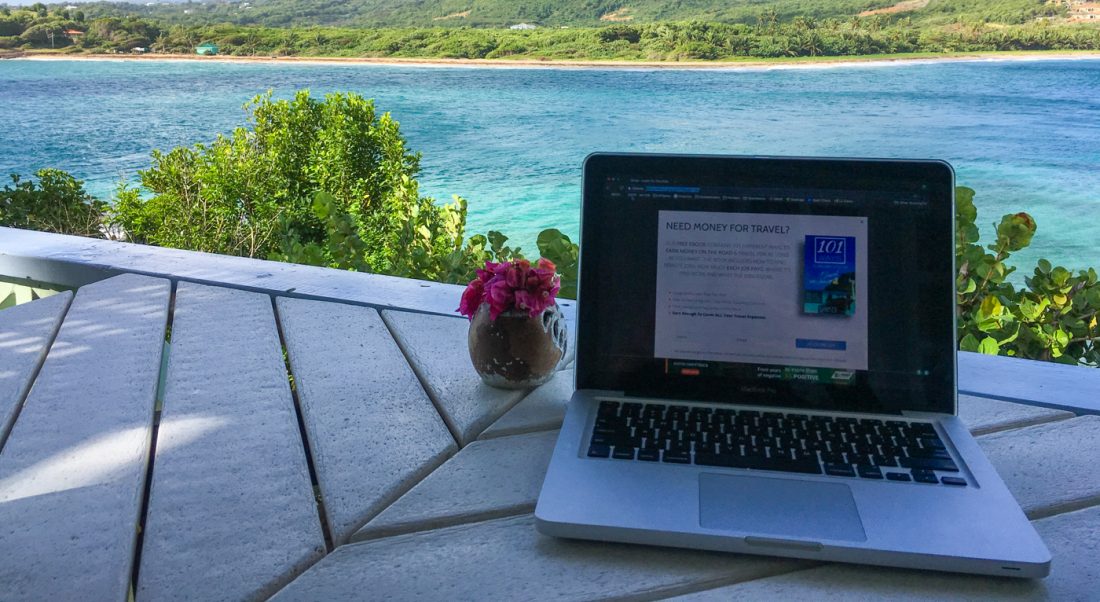 If you find that the pros outweigh the cons, then remote working might be the perfect option for you!
Pros of Working Remote
You get to work from anywhere. This was the main draw for remote working to me, because I love to travel. This means that as long as I have a strong wifi connection while on a beach in Spain, then I can still do my job and get paid.
If you choose the freelancing route, you get to choose your own hours. Are you a night owl? That's fine, you can work at night with freelancing. As a freelancer, you're your own boss, so you're essentially in charge of yourself as long as you meet your clients' deadlines. Sometimes, full-time non-freelance jobs will also allow you to set your own hours as long as you meet your goals.
There is so much freedom. If you don't like having people check in on you and hover over your shoulder throughout the day, then you're in luck.
Wear your pajamas to work if you want! You can be comfortable and wear your sweats if you want, as long as you look presentable for your meetings (if any).
Save money. By working remotely, you don't have to hop on the bus, train, or even into your car to get to where your job is located because it's probably in the room next to you. You also won't be tempted to eat meals out, as you'll have access to your entire kitchen while working. Plus, you won't need to purchase a professional wardrobe full of clothes.
Cons of Remote Work
There isn't as much social interaction. Believe it or not, but working from home can get quite lonely and isn't always a lavish lifestyle like it's advertised to be. You'll only really see people through Zoom, and you miss the social interactions and friendships that you'd make by working in an office. To combat this, head to a coworking space!
It can be hard to set a routine. You might find that you accidentally sleep half the day away or you find it difficult to be on your own schedule. That's why it's so important to use a time management system for freelancers, which will help you manage your time and tasks and stay on top of things.
Work/life balance can be hard to find. It can be quite difficult to work in the same place that you eat your dinner, hang out with your family and friends, and sleep. You'll need to find a balance between work and life.
If you lose internet, you're in trouble. Without the internet, you can't do your job. You have to make sure that you always have a strong internet connection or you might miss important deadlines.
7 Best Remote Careers
While searching the best remote job sites, be sure to be on the lookout for some of these high paying online jobs which are arguably the best.
If you choose the freelancing route or you work part-time at a few different remote companies, then you can even do a few of these at once, which can be a great income boost if you manage your time wisely.
1. Teaching English Online
If you're a native English speaker, then there's not much else that you have to do or study to get a teaching position.
Connect with people of all ages from all over the world to help them learn English, sometimes even just through casual conversation, and earn up to around $25 per hour (see this GoGoKid review and learn how to make $25/hour teaching online).
Some of the best places to specifically look for English teaching jobs include GoGoKid, PrePly, Cambly, and VIPKID. Of course, you can also often finding teaching English online positions on some of the websites listed earlier in this article as well.
Be sure to do your research because some companies may require you to have a Bachelor's Degree and a TEFL certificate, while others don't. Make sure that you're prepared during your application process.
No degree? No problem. Have a look at this list of companies that will hire you without a degree.
10 BEST ONLINE ENGLISH TEACHING COMPANIES
2. Blogging
Blogging can be a great source of income, and it's the perfect way to write about what you love most, whether that's travelling, teaching, fashion, or even technology. Write about it and use the best SEO practices, and your readers will come.
WordPress is the best place to start your website. Purchase your own domain, pay for hosting, customize a theme, and get writing. Consider investing in an SEO or blogging course to learn from some of the best in the business.
Goats On The Road readers receive 60% off hosting costs with Bluehost. Plus, if you sign up with this link, you'll receive our free tutorial on how to set up your website the correct way, an ebook, and access to our VIP Facebook group.
LEARN MORE ABOUT BLUEHOST AND GET 60% OFF
3. Graphic Design
If you studied graphic design or have always loved being creative, then graphic design is the perfect industry for you.
As a graphic designer, you can make anywhere from $10 to $150 per hour, depending on your skillset. For reference, I'm a recent graduate and tend to make around $40 per hour from my own design clients as a freelancer!
What's great about graphic design is that essentially all you need is a laptop, internet, and Adobe Creative Cloud. You can either work as a freelancer and find your own clients or work for a company and help with their different brochures, flyers, posters, and other needs.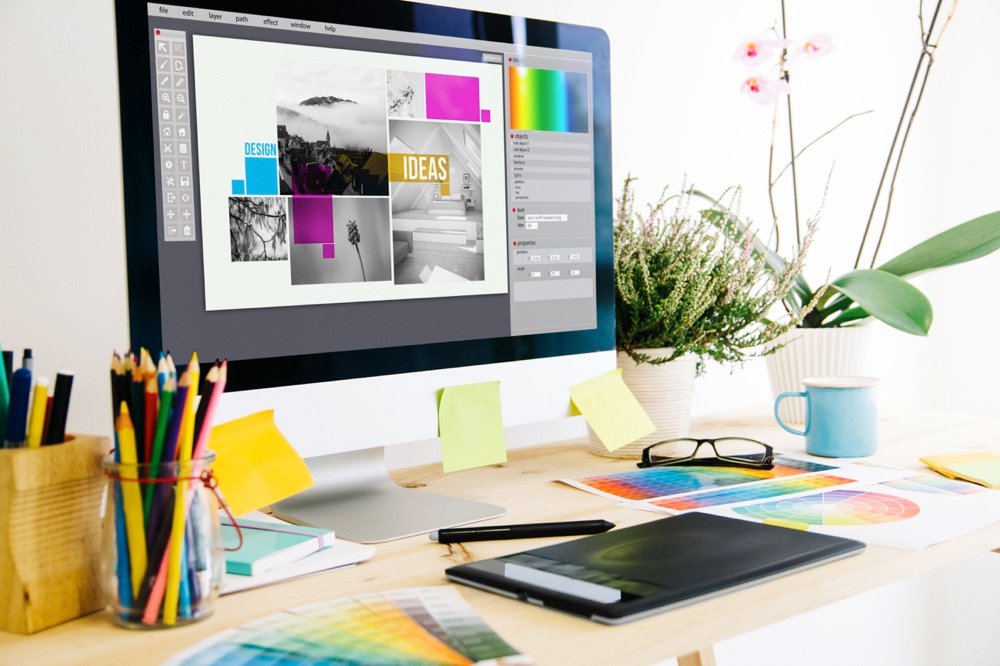 4. Social Media Management
Social media management is a fairly newer area to focus on as a remote worker, but it's a great way to put some extra cash in your pocket.
So much advertising is done through social media, and oftentimes social media is even the first place that people go when they need customer service.
Social media managers are in high demand for large and small companies, so you can choose to either do freelance for a few smaller businesses or help manage all social media channels for a large company.
With either route that you choose, it's important to stay on top of current social media trends in addition to current events; the world of social media is constantly changing every day! See Also: how to make money as a freelance social media manager.
5. Freelance Writing
If you're knowledgeable and passionate about a particular topic, freelance writing is a great field for you to consider — with both larger companies and blogs who are consistently looking for contributors.
As a freelance writer, you can either charge by the word or by article. While Upwork and Fiverr are great places to land freelance writing gigs, be sure to join freelance websites like Solid Gigs which send you just that, solid writing gigs!
Copywriting is also a great niche to explore, which is essentially encapsulating a brand's voice to help sell products or even write the text for a website.
This is another skill that's always in demand in the business world. Click here to try out Solid Gigs for just $2.
6. Virtual Assistant
Believe it or not, but being a virtual assistant can be quite a lucrative remote job, with a wide variety of tasks. You could be helping out with email marketing and social media management one day and then project management and blog writing the next.
I'm a marketing virtual assistant for one of my clients, and it's great because it's truly never boring and I get to utilize all the skills that I have learned over the years through various jobs, internships, and experiences.
If there's a particular niche that you love, then you could try to be a virtual assistant for that area, such as with travel blogs.
7. Customer Service
Customer service is arguably one of the best and most in-demand remote positions, with companies like Amazon and Apple hiring remotely.
If you love helping people and don't mind hopping on phone calls and answering emails all day, then customer service can be a great position for you.
If there's a company that you've always wanted to work with, getting one of their customer service positions can also be a great first stepping stone to help you eventually move up the company's ladder as well.
Now you know the best remote job websites
It takes a certain kind of person with strong task management and organizational skills to be successful with remote work. But, as long as you stay on track and meet your deadlines, remote working can be the perfect way for you to make a living.
I hope this guide to finding the best remote jobs sites, and remote work helped answer your questions. Feel free to share this article with a friend and happy job searching!
For more of our top remote work articles:
Thank you to Shutterstock for providing many of the images in this article. Visit the website for royalty-free videos and images.
The post 15 Best Remote Job Sites to Find Your Dream Job appeared first on Goats On The Road.